Back to School printables will save the day! Having your child hold one of these FREE Printable First Day of School Photo Signs will help you keep track of the grade and year! Use it for the first day of school photos and the last day of school too to see how they've grown. Kindergarten thru 12th grade, I've got them all!
I wish I could get my college-aged son to just take a photo of his first day of classes! He's not cooperating. Reminds me of his junior year in high school first day of school photo... while will in bed wanting to sleep.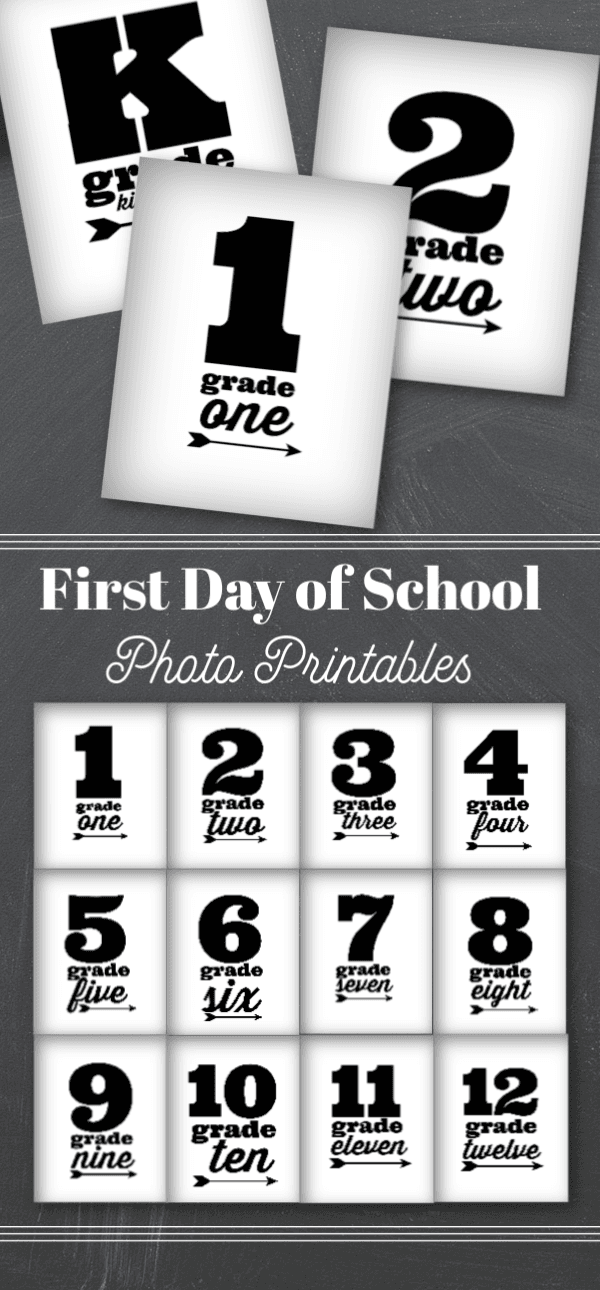 Printable First Day School Photo Signs
After you print the year you need, just write the year on the bottom with a sharpie or even use number stickers. Some back to school printables I've seen have school year interviews to go with. That would be fun!
As long as I had the grade, the year didn't matter much to me.
I've got other options for the first day of school photo opp.
All printables in The Printable Vault are free to subscribers. Still, need to subscribe? Click here and your password will be sent to you. Please check your spam folder.
How to Print First Day School Photo Signs
Supplies Needed:
Inkjet Printer – I've had this inexpensive one which is currently listed for only $79. It did a great job! I am not using one of the Eco-Tank printers and I love not going through so many cartridges.
Printer Paper
Visit the printable vault and click on the image to download. You'll find it under the Kid's Stuff category or Recently Added.
Open the file on your device.
Choose which grade you want to print and indicate that in your printer settings. Or you can print all and save them in a folder for upcoming years.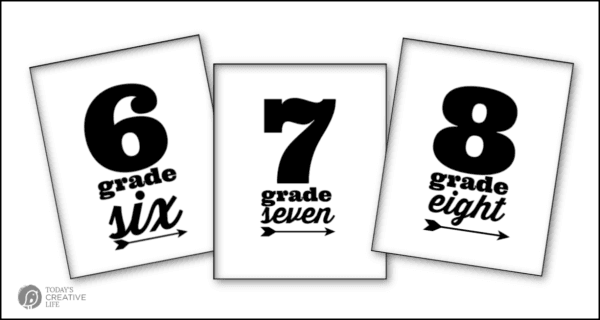 There you go! Feel free to print on white paper or color. I think kraft paper would be cool.
If you use these, I'd love to see it! Tag me on IG @TodaysCreativeLife
Looking for something a little more polished?

---
Back to School Printables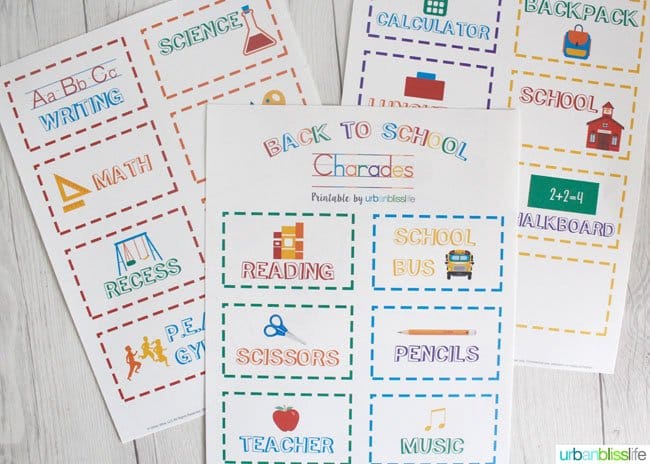 Back to School Charades Printables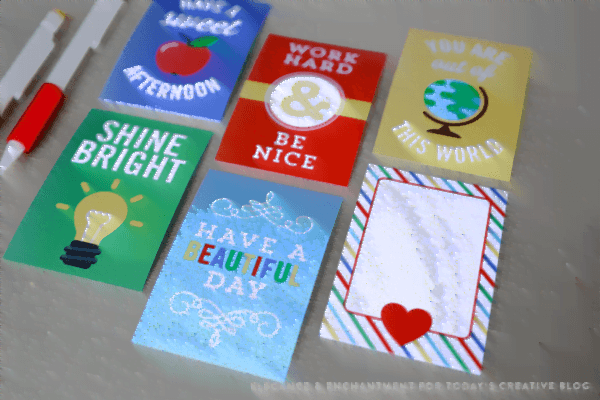 Free Printable Lunch Box Notes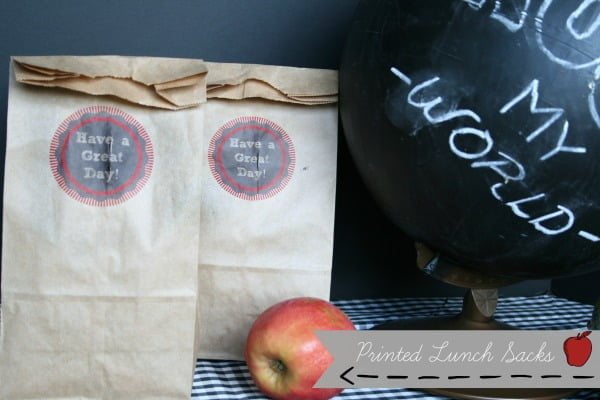 Printable Lunch Sack