Capture their first day of school photos with these free First Day of School Photo Printables. Fill in the grade, the year, what their favorite interests are and more! Use these first day of school photo signs for the last day of school too!
Back to School is happening. It still seems so early for us in the PNW, but I'm already seeing first-day photo printables all over Pinterest. Keep reading for download and how-to instructions.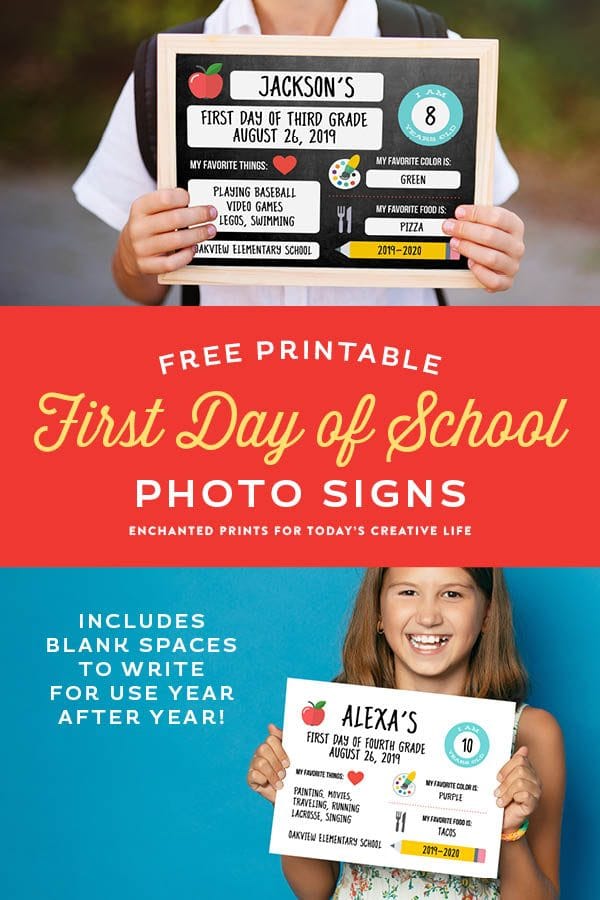 First Day of School Photo Printables
Every year I would have my son stand on the front porch for his annual first day of school photos. I didn't think to make a first day of school photo printable until his junior year in high school and as you can see, it wasn't on the porch. You can find the updated printable pennants for each school grade here.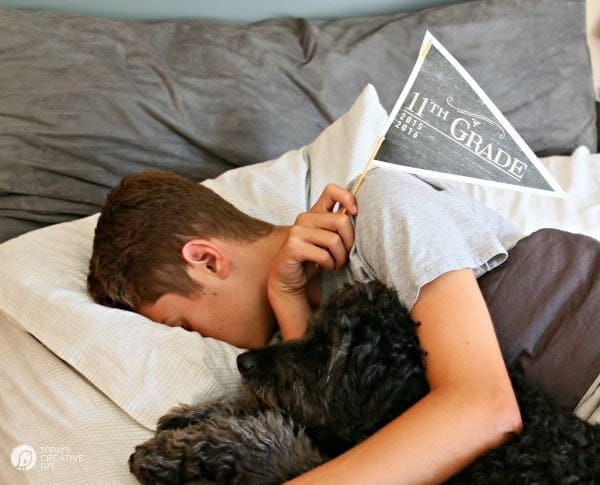 These new printables allow you to add the year and more personal information for better memory keeping. The kids love to look back and see how much they've grown in size and personality in just a year! Mom's like this too!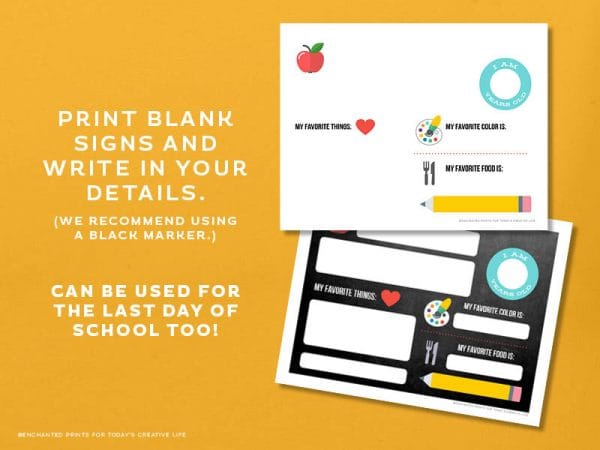 You can download the free copy with the fill in the blanks or you can order a custom formatted school sign. Keep reading for details.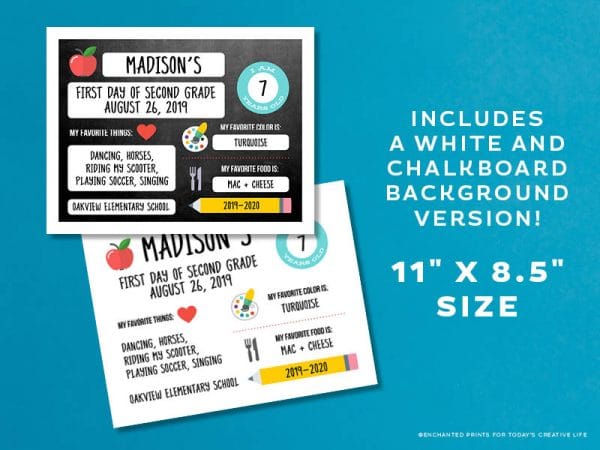 After filling in all the blanks on the free printable, choose a place for their first day of school photo and simply have them hold the printable back to school sign up as you take a few photos. Make sure to get close enough so you can read everything.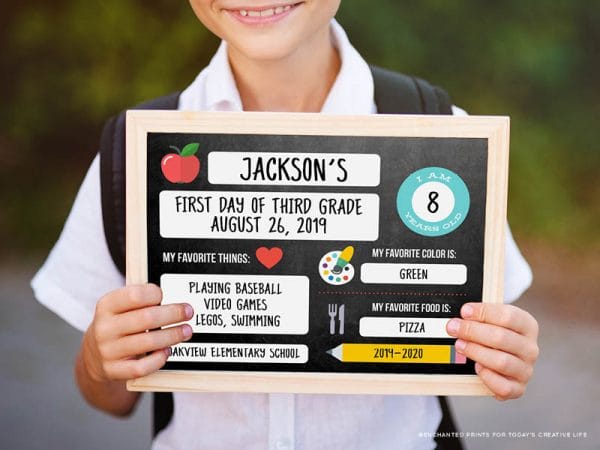 Last Day of School Photo Printables
I wish I would have done this with my son! He's 20 now and he's not very cooperative at sending me a photo of his first day of classes or last while he's away at college.
By taking one the first day and the last day of school, you end up with a great comparison of how they've grown and matured. All subtle changes throughout the year suddenly appear so big!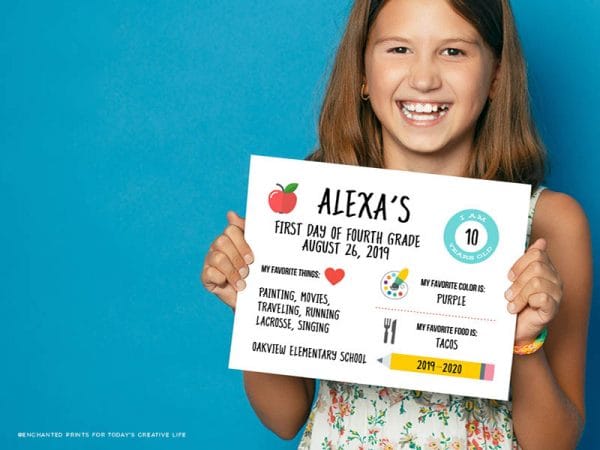 Custom First Day of School Printables
If you don't feel creative, or you don't like your handwriting, Michelle from Enchanted Prints has a custom feature on Etsy where you supply her with all the categories. She'll add all the info you want and send you a custom download.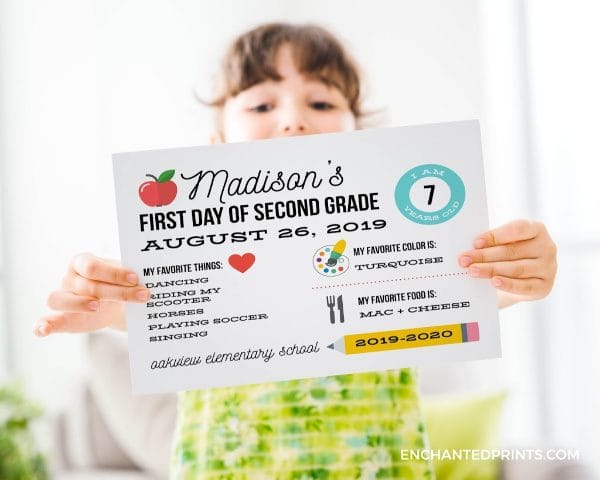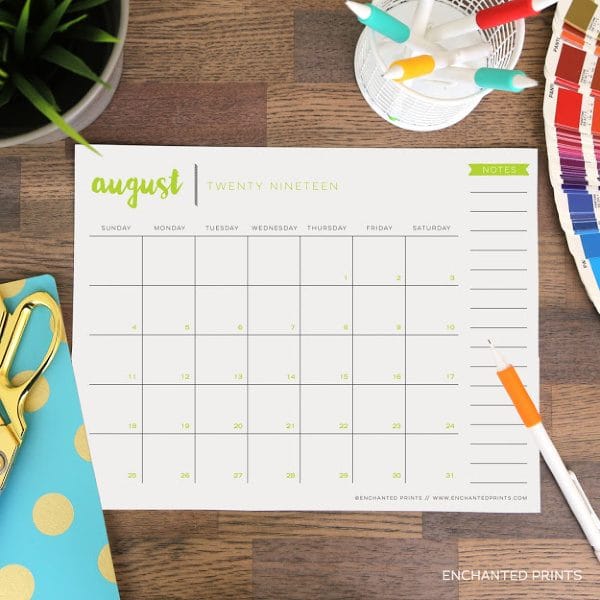 How to Download & Print First Day Photos Printables
Printer – I've owned this inexpensive one and it was great! I now have the Eco-Tank Epson 3600 and I haven't refilled ink in over a year.
Printer Paper – Use thicker good quality paper so it's not see-thru.
Downloaded Image – Printables are free to TCL subscribers and found in the Printable Vault. Subscribe here. Your password will be sent to you. Check your spam folder if you don't see it.
Open the downloaded file on your device.
Load the Printer and print.
Use back to school first day printable as is, or place it into a frame or clip with a clipboard.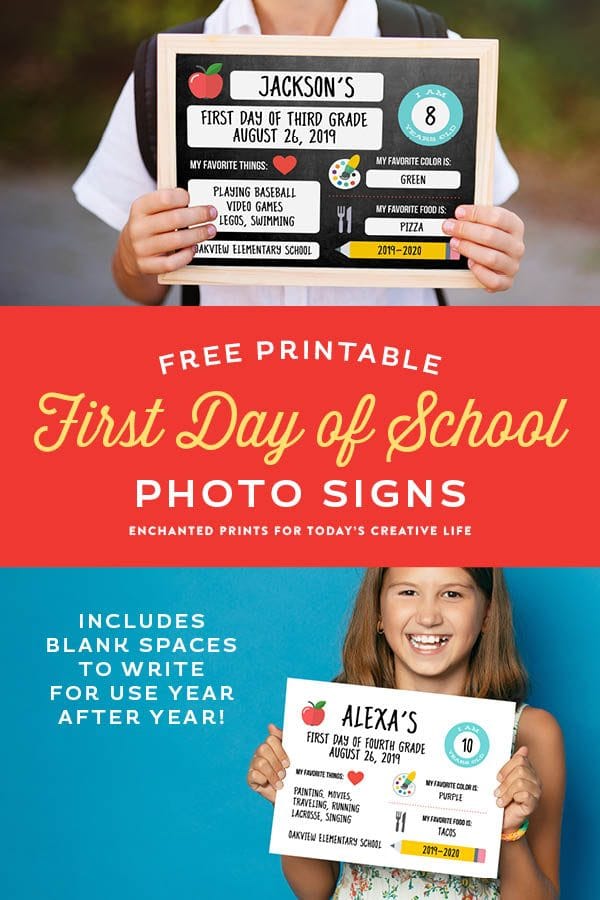 If you use these adorable first day of school photo printables, I hope you'll tag me on Instagram @TodaysCreativeLife
Back to School Ideas
Back to School ideas for a creative and smooth year.
Free printable lunch box notes.
Fun labels kids can customize.
Print a few of these ahead of time for smooth mornings.
Use this method to make reusable lunch bix notes.
Simple and nutritious after-school snacks.
This homework station makes it easier for kids to focus.
Get the kids ready with a fun game of charades.
Get that first day photo with these printable pennants. The year is updated.
Simple and clear start of the school printables!
Kids will love opening their lunch and finding one of these!
Print your own message on their lunch sack!
Print a few of these off for the whole year!
You'll never run out of sweet messages with these lunch notes!