I'm thinking kids and adults are going to love these Printable Kids' Coloring Labels. Creative Contributor Marlynn from UrbanBlissLife designed the perfect creative label to keep you organized! Grab your colored pencils and let's go!
Printable Kids' Coloring Labels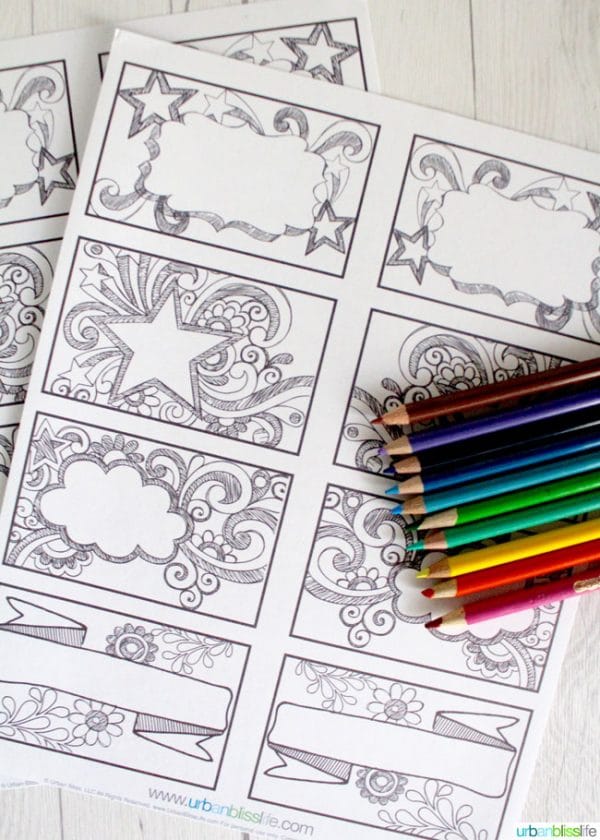 Fall is in full swing now, and for us, that means school sports, after-school activities, class parties, homework – and all of the extra papers, supplies, gear, and odds and ends that come with those things!
To help my family stay as organized as possible, and to include the kids in the process and make it a FUN family activity, I designed these black and white labels that you and your kids can color in and write on.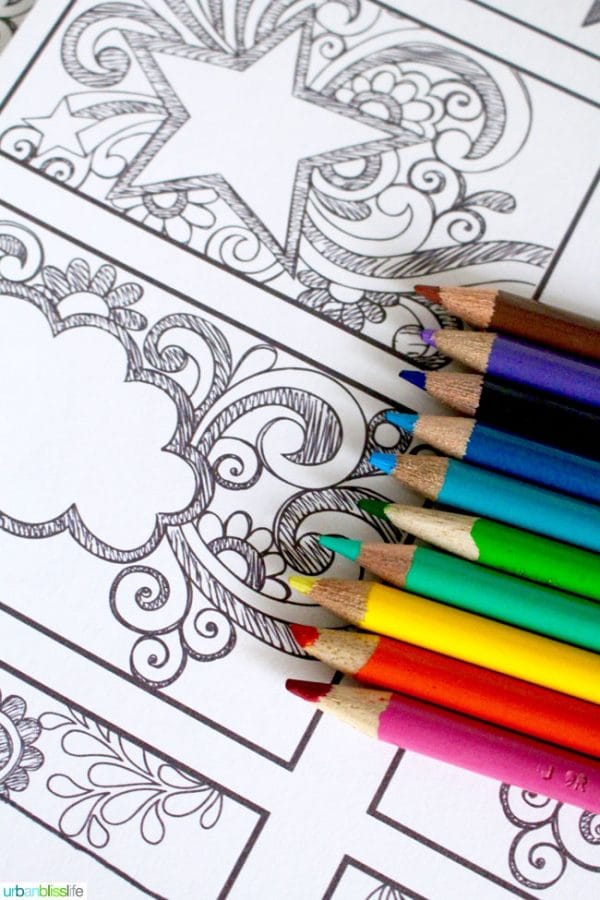 There are eight labels per sheet, and the great thing about free printables is that you can download this once, and print as many times as you want or need!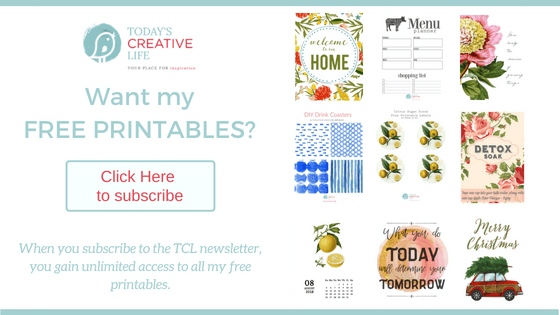 Supplies
Use my affiliate links for supplies you may need.
Instructions
Download the PDF file and save to your desktop.
Open the file (you will need Acrobat Reader, which you can download for free from Adobe.com).
Print using your home printer onto 8.5″ x 11″ full sheet labels.
Write on the labels and color them in.
Cut each label out along the edges, using either a tabletop paper cutter or scissors.
Remove adhesive backing and stick onto whatever you are labeling!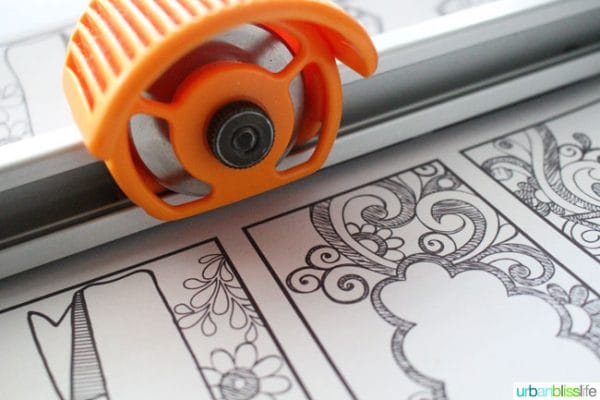 This is a great activity to do with your kids. You can decide together what needs to be organized and labeled, and which labels to use for each item that needs to be sorted.
My daughter and I used colored pencils but you could also use fine tip pens or colored markers on these labels instead.
So far, we've used these labels to help us organize school supplies in our homework station: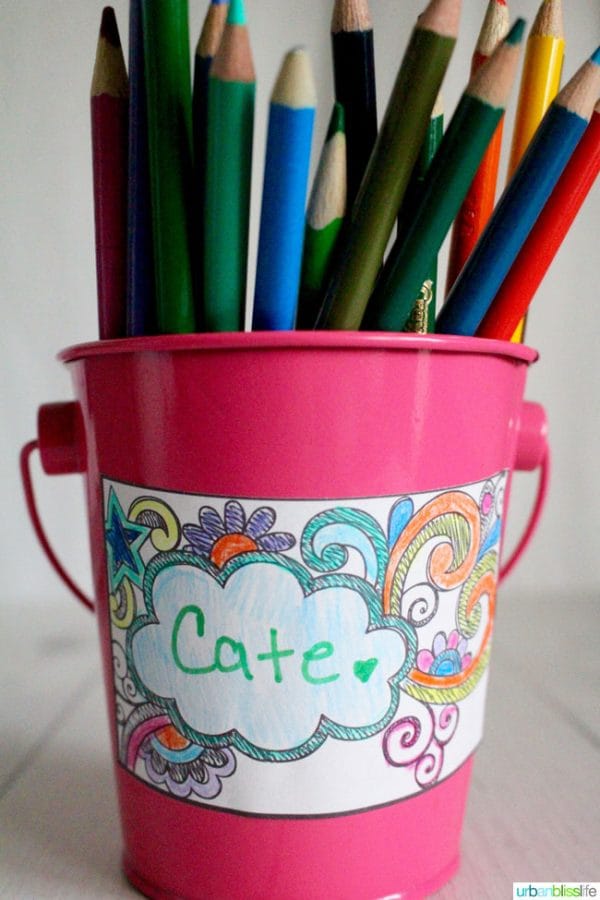 And we've used a few to help organize my daughter's folders into specific subjects: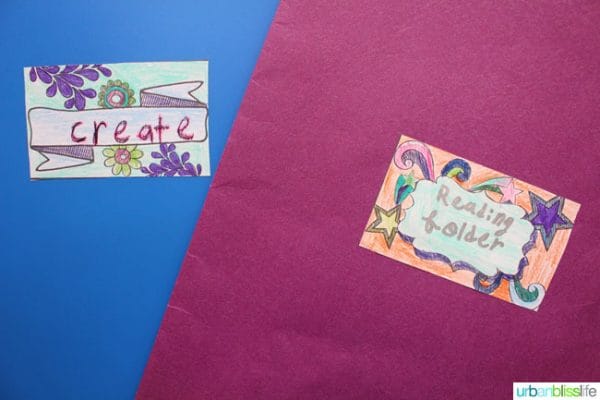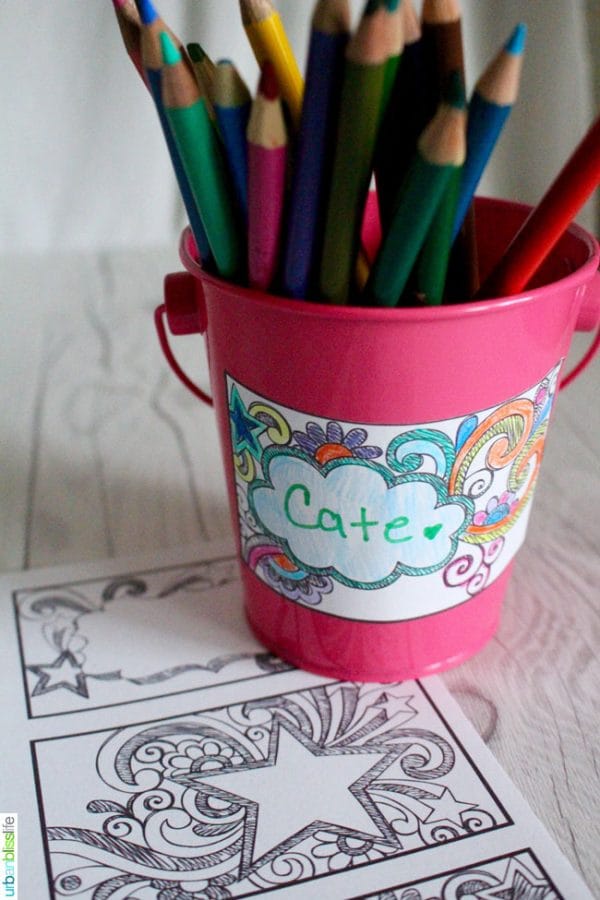 These labels can be used to help you organize SO many things around the house! Other ideas to inspire you:
Sports clothing and gear bins
Homework folders
Toy organizers
Jewelry organizers
Lego bins
Clothing drawers
Holiday bins
Craft supply organizers
Book plate labels
The possibilities are endless! How would YOU use these labels in your house?
Click here to download the free printable PDF file.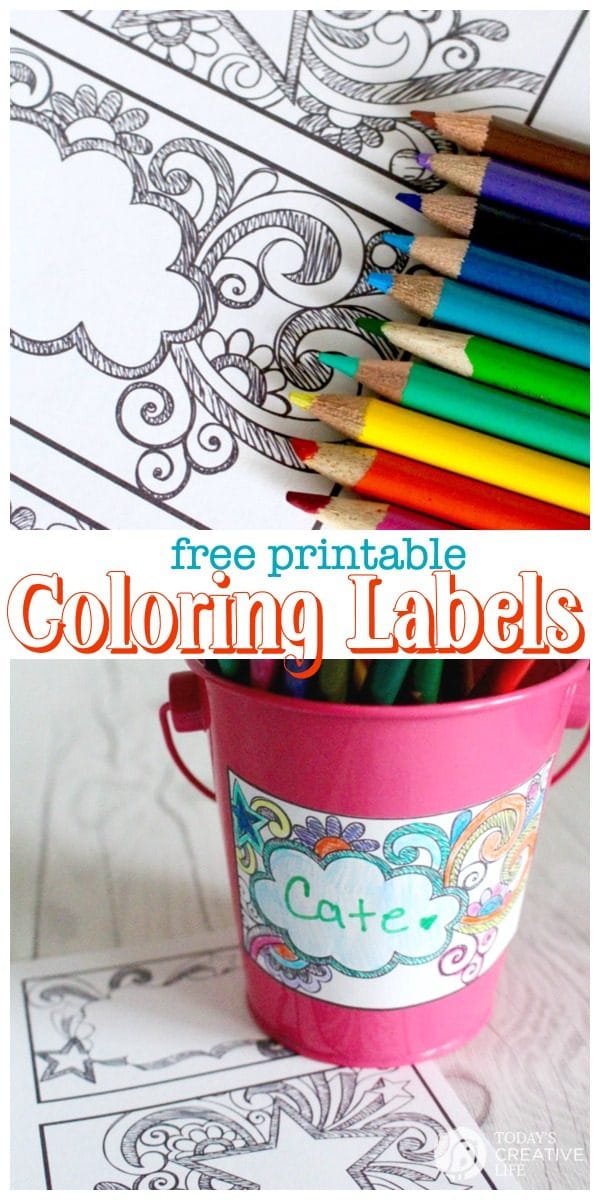 ---
More Fun Printables