This FREE Home Alone Printable will really come in handy if you've got children who are just starting to stay home alone. With safety tips, emergency contacts and a chore list, this will help both you and your children feel more confident.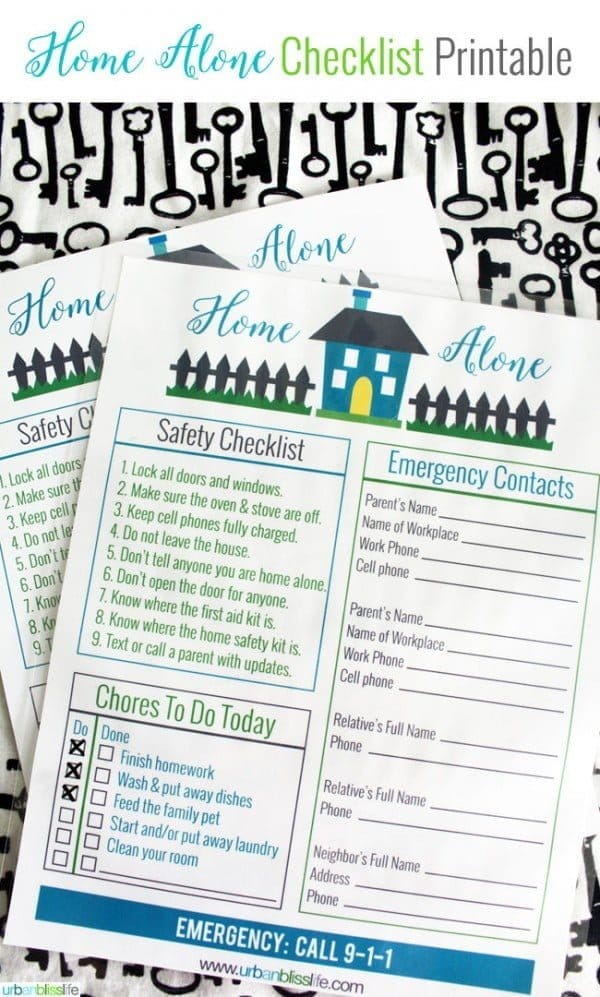 FREE Home Alone Printable
Are your kids ready to stay home alone?
This is the first year my kids are able to stay home alone together. I'm still not comfortable leaving them for long periods of time, but if I need to run to a meeting or run errands without the kids, I feel comfortable doing so and leaving them home alone for a short period of time. Every state has different guidelines, and in Oregon, the recommended age is 10, with the caveat that every child is totally different.
My son has always been a mature, responsible kid; I joke that he's more responsible than my husband and I, but in some ways, it's true. The kid is super organized, has an uncanny memory, has excellent response reflexes, and takes great pride in being reliable and responsible.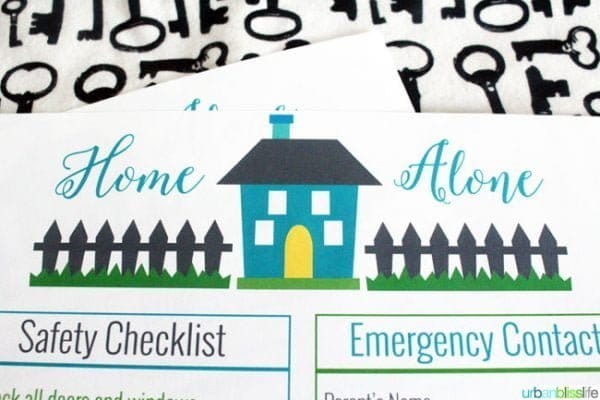 Even knowing all of that, we had our kids take a home safety class organized by the local police department. There were kids ages 8 through 11 in that class. It was amazing! If your city offers something similar, I highly recommend it.
From that course, and our own family discussions, I've put together this simple, one-page Home Alone Checklist that you can print out for free. It has a basic safety checklist, an area for you to write in important phone numbers and addresses, and a chore checklist.
This checklist is great to laminate, so that you can cross off the chores that need to be done that day, and your child can then cross off the chores as they finish them with a dry-erase marker. The chores list is something I wouldn't have even thought of, quite frankly, until the police recommended it. It makes sense: it gives the kids focused tasks to do during the short time they are home alone.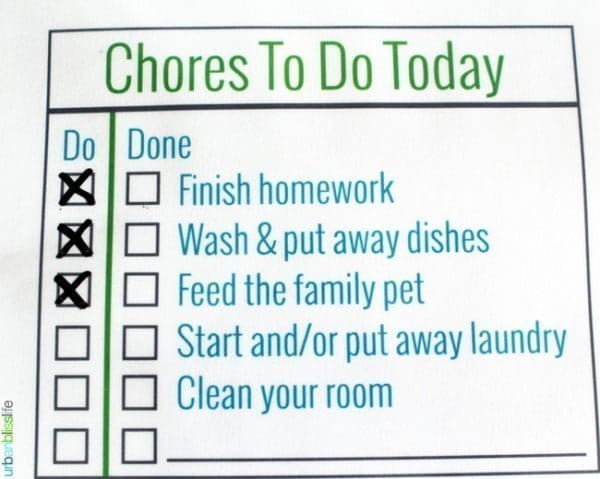 I keep this home alone printable checklist in our Command Central area of our home. The one where we've got your family calendars posted, keys, the kids' school updates, and other important items. You could also post it on your refrigerator.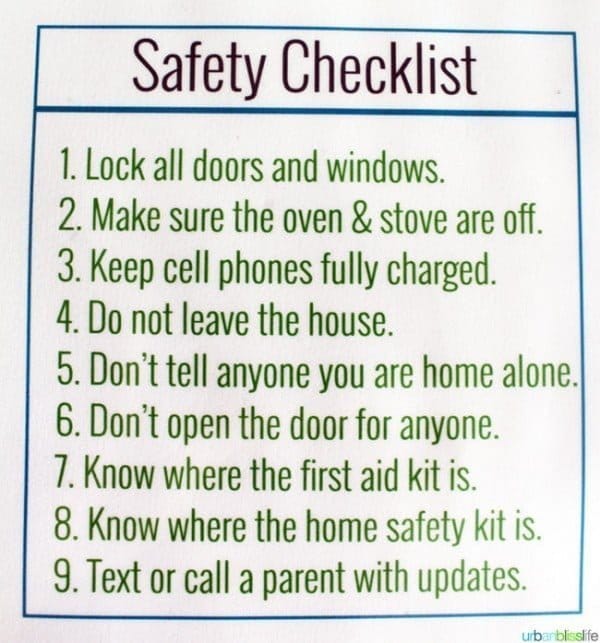 I tried to keep the safety checklist general, keeping in mind that we each have kids that are different ages and with different responsibilities.
In the chores section, I've put some basic chores that might be appropriate for kids ages 8 through 11, and then also included one blank line for you to fill in with any specific chores your child(ren) may have for that day.
SIGN UP FOR FREE PRINTABLES BELOW
ALREADY have your password? Head straight to the Free Printable Vault.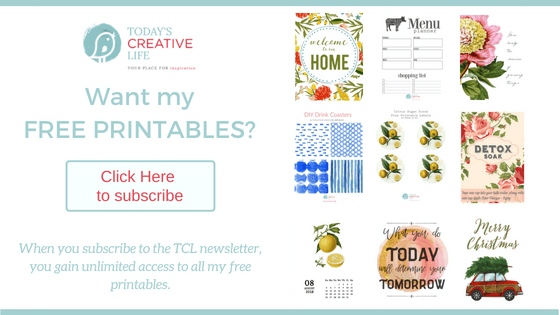 If you already have your password, Click here to download this FREE Home Alone Checklist Printable.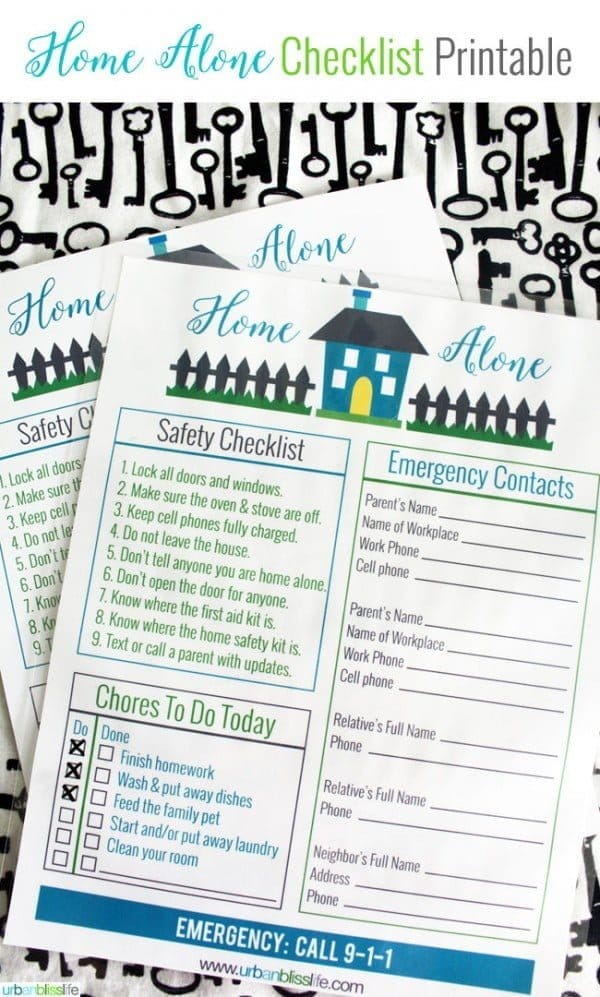 I hope you and your family find this printable to be useful! You may also love my Printable Road Trip Games for your next vacation!
How to Print your Home Alone Safety Printable
Items needed:
Inkjet printer (this Canon one is on sale for $35!)
Downloaded printable. You'll find it in the password-protected Printable Vault. Still need to subscribe for free printable access? Your password will be sent to you. Be sure to check your spam folder.
8 1/2 x 11 white cardstock
Laminating sheets or Laminating machine (optional)
Wet Erase marker (optional)
Download and open the file on your device.
Load the printer with cardstock. If you plan on laminating, you can use regular printer paper.
Use as is, or run it through your laminator.
Share with friends who may also have kids at that age. Great for babysitters too!
Printables for Kids
Free printables for younger and older kids.
Print your own and send along in your child's lunch.
Reusable so you can add a personalized message daily.
How to print onto a paper lunch sack.
Printable lunch cards to surprise your kiddos.
Print and use them over and over.
Surprise them with a special Valentine's Lunch.
Halloween theme riddles for the lunch box.
The printable activity sheet is great for road trips.
These printable laundry tips are great for all ages.
Get them excited for the new school year.
Back to School Printables for more fun!
The free printable is a great way to establish boundaries during the summer.
Print these onto self-adhesive sticker paper for some cute and easy labeling.