These printable Fill in the Blank Father's Day Cards will save the day! Father's Day printables like this make it easy to celebrate!
It seems early to share these Fill in the Blank Father's Day Cards, but it's only a month away! Printing these out and letting the kids fill them in will be a fun and memorable project, and doing it early will help keep the chaos down! Am I right?
Fill in the Blank Father's Day Cards – FREE PRINTABLE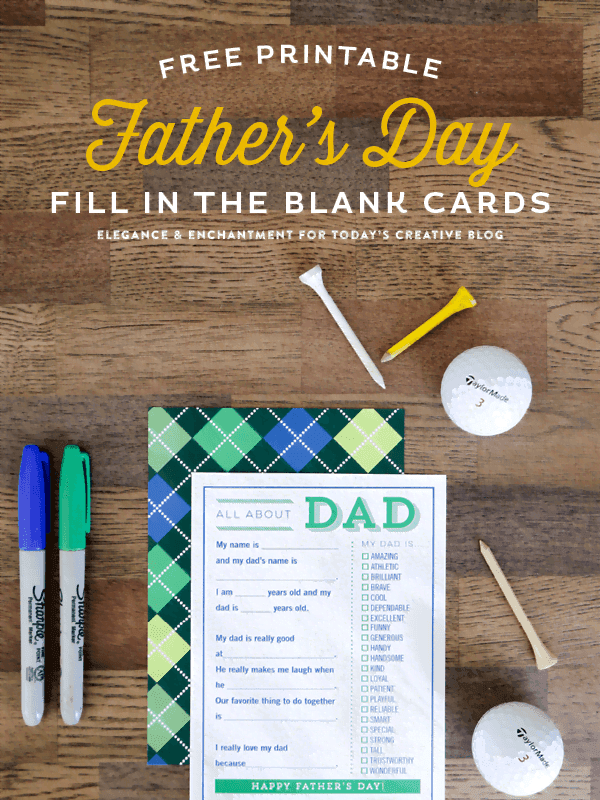 Printable Father's Day Cards make it so much easier!
Printable Coordinator, Michelle from Elegance & Enchantment has done it again! See more amazing printables on her site!
I remember doing something similar with a scrapbook layout when my son was 4. I asked him a variety of questions, typed out the answers and added them to a scrapbook layout made with several photos of them together. It was darling then, and now that my son is 16, it's still darling and so sweet to look at it.
This free printable father's day card will become a cherished keepsake and will most likely evoke a few giggles, if not tears!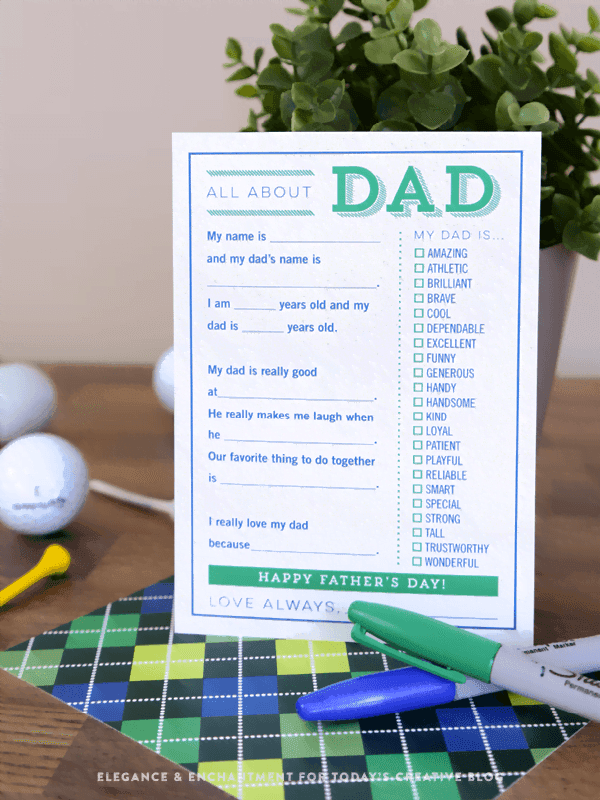 It's fun to let them fill in the blanks with whatever answer comes to mind.
You may have to help little ones read it, but then, just sit back and let them come up with their answers.
How to Print this Father's Day Card
Supplies needed: (affiliate links to supplies)
markers, pen or pencil – but we all know kids LOVE markers.
inkjet or photo printer with plenty of colored ink
downloaded file – the link is below
Click on the downloadable images below and download the file to your computer.
Open the file and print. If you're having difficulty printing, just use your keys. CTRL + P (I have a PC)
That's it!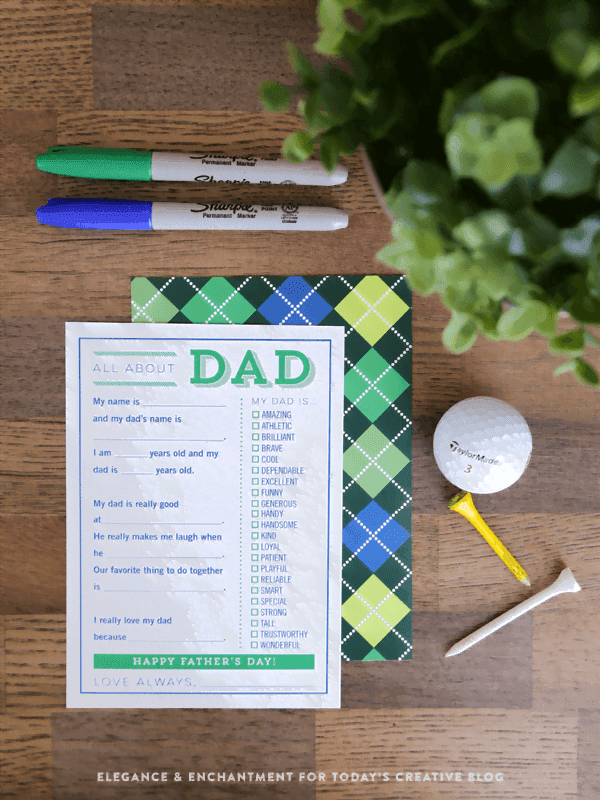 If you're familiar with your printer settings, you can get creative and make this into smaller sizes for gift tags! Or use the pattern page as gift wrap too!
See more Printable ideas from Michelle on Elegance & Enchantment.
Father's Day Ideas
Find a few fun Father's Day ideas below.