Printable Lunch Box Notes are a fun way to surprise your children when away from home. Print at home, as many as you need, place in their lunch, or backpack for a warm reminder of home.
Please welcome one of my printable contributors, Kiki! You're going to love her Printable LUNCHBOX NOTES. She always does such fun stuff. Remember when she did the Printable Thank you notes? Or her Halloween house! I love finding things that make kids smile and laugh!
Printable Lunchbox Notes
Hi everyone! I am so excited to share a fun little printable with you today that will be perfect for your kids as they start school! My name is Kiki and I blog at Kiki and Company where you will find printables, projects and enough prints to fill your home with color!
My kids headed back to school yesterday, and I love having a little note in their lunches for them to let them know I am thinking about them while they are away from me. I always imagine the smile they have when they find the note and read how proud I am of them! Today I made a sheet of Lunchbox Notes just for kids: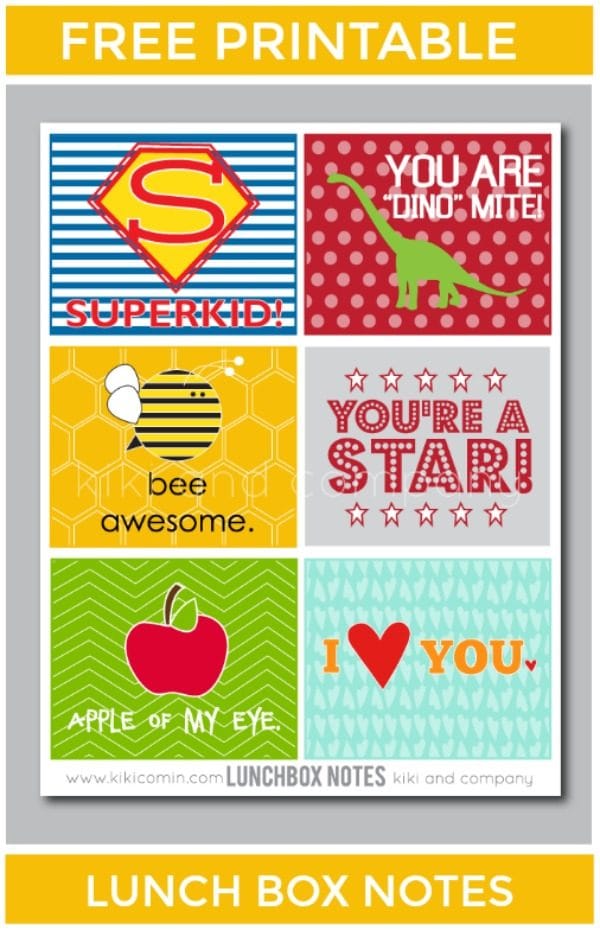 Just download and print. Cut out the 6 notes and write a sweet note on the back. Place it in their lunch, backpack or even on their pillow and watch the smiles grow!
Download the free Lunchbox Notes HERE.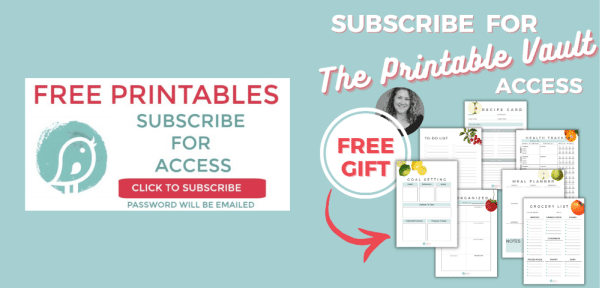 At Kiki and Company, I also have free Lunchbox Notes for Teens and a huge variety of Lunchbox Laughs to make your kids giggle year round!
Hope the beginning of your school year has been great. Thanks for having me, Kim!
How to Print Lunch Box Notes
Supplies Needed:
Affiliate links for products listed are for your convenience only. This costs you nothing extra. If you happen to purchase anything as a result of clicking, TCL will receive a small percentage. Thank you for your support. This allows me to continue to offer you free content.
Inkjet Printer – I had this printer forever and it did a great job.
White Cardstock – I like using a 65lb paper for printing. Anything thicker usually gets makes my printer have a fit.
Paper Trimmer – I own the one linked and use it almost daily.
Download your free printable from the Printable Vault. Only Today's Creative Life subscribers have access. You can subscribe here.
Open the file on your device and click print.
Trim each card with scissors or a paper cutter.
How to Make ReUseable Lunch Box Notes
Once you've completed the directions above, you can use self-laminating sheets or a laminating machine. I use my Xyron Creative Station for an inexpensive home choice. I can also create magnets or stickers with any printables. Use Wet Erase markers to write your daily message on your printable lunch box notes.
This is such a fun way to connect with your kiddo, especially in the first few weeks of school!
Printables for Kids
Free printables for younger and older kids.
Reusable so you can add a personalized message daily.
How to print onto a paper lunch sack.
Printable lunch cards to surprise your kiddos.
Print and use them over and over.
Surprise them with a special Valentine's Lunch.
Halloween theme riddles for the lunch box.
The printable activity sheet is great for road trips.
These printable laundry tips are great for all ages.
Get them excited for the new school year.
Back to School Printables for more fun!
The free printable is a great way to establish boundaries during the summer.
Print these onto self-adhesive sticker paper for some cute and easy labeling.