Welcome to part 2 of my Replacing our Deck Series! Let's chat about Decking Materials. Specifically, what are the pros and cons when using Composite Decking vs. Wood when building a deck.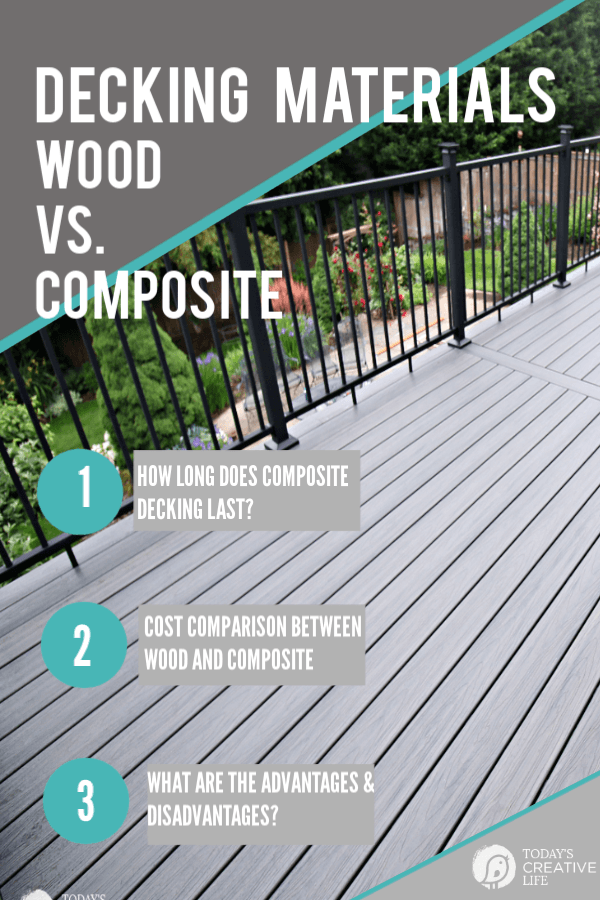 Part 1. I talked about how to know when to replace your deck. Ours was way beyond a questionable doubt (see it here) and I thought sharing this process on why we chose composite and not wood would help you decide on the best decking materials and options for your home.
Decking Materials: Composite Decking vs. Wood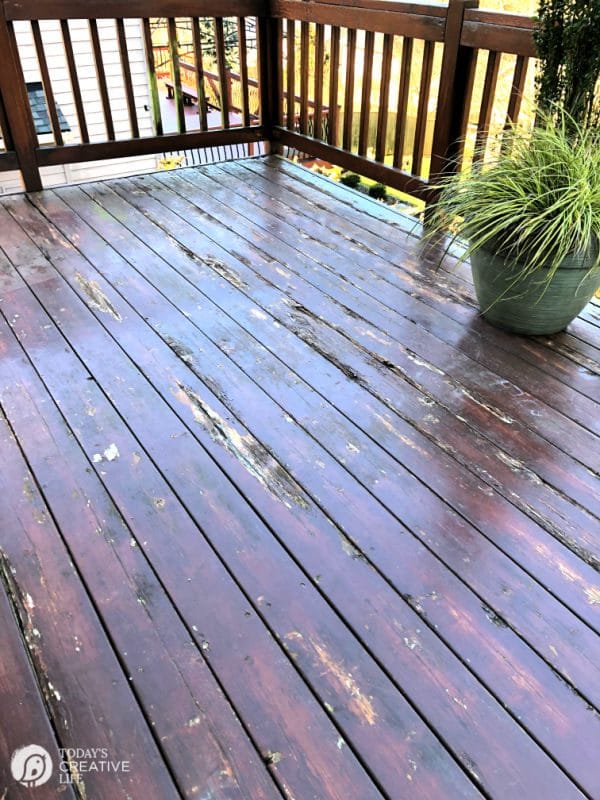 We live in the Pacific NW where we experience a lot of moisture. This makes keeping a wood deck in good condition even more challenging. Even with great attention to yearly maintenance and upkeep, our wood deck was beyond repair and should have been replaced about 5 years ago when it was only 15 years old. We knew we wanted composite decking to replace our current deck for all the reasons listed below.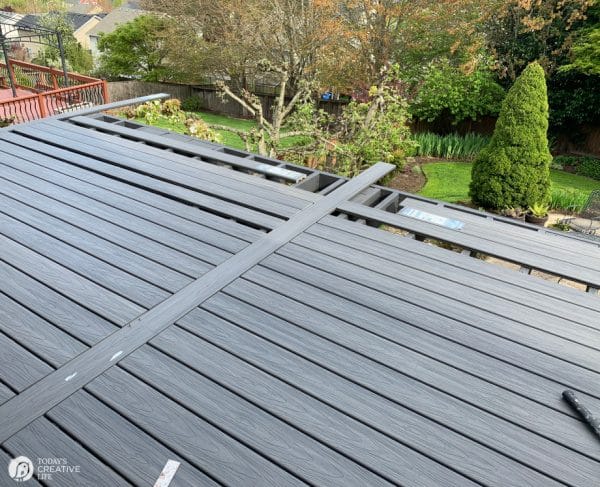 Pros of Composite Decking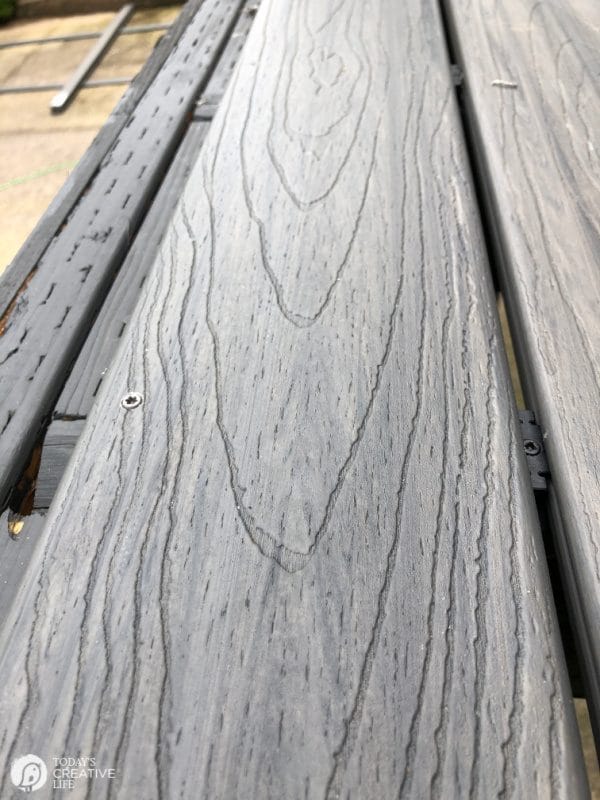 Low Maintenance
What definitely caught our eye and why we ultimately chose Deckorators Tropics Composite line was the low maintenance, care and quality. If not well preserved, traditional wood decks can warp, splinter as well as trap moisture creating rot and decay.
We had experienced all of this and will be happy to never have to sand, stain, paint or replace worn and rotting areas of our wood deck again.
These issues will not be a problem with our new Deckorators Tropics composite decking.
There is no need to apply weather protectants or water seal products to Deckorators composite decking. Because my husband would treat our wood deck yearly, this will save us so much time and money.
All we'll have to do is sweep off any winter debris and maybe give it a quick washing with a stiff brush. Power washers can be used to clean Deckorators decking products; however, a fan-tip nozzle should be used and the power washer should be set on the lowest setting.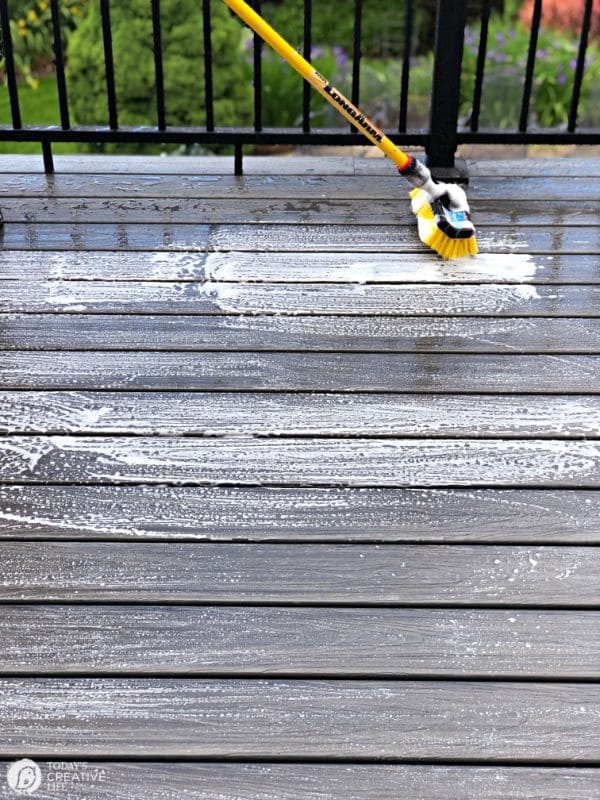 How Long Does Composite Decking Last?
Traditional wood decks have a lifespan of 10 to 15 years depending on the type of wood being used. Of course, Redwood or Cedar is more expensive and will last longer than pine or pre-treated woods, but the cost of this type of wood is sometimes 3 times higher and there is still the cost of yearly maintenance.
Because composite decking is weather, insect, and rot resistant, composite decking will last for 25 to 30 years (or beyond) longer than wood.
I also really love the 25-year warranty that Deckorators offer.
Will Composite Decking Fade?
Nope! This stuff is pretty durable making it very weather resistant. Deckorators decking has been tested under accelerated weather conditions as well as employing a time-tested technology, which provides superior protection against UV degradation and water absorption.
How Much Does Composite Decking Cost?
Composite decking is more expensive to manufacture, but when you account for wood decking yearly maintenance, repairs, and replacement of boards when needed, the costs associated with wood outweigh the initial investment in Deckorators deck products. We found the Tropics line by Decorators much less expensive than other name brands for composite decking materials with the same if not better quality. You can find the Deckorators Tropics line at your local Lowes.
Consumer Reports also estimated that the cost for maintaining a wood deck over a 10 year period could cost in upwards of $5000, while the cost for maintaining a composite deck is estimated at less than $50 per year.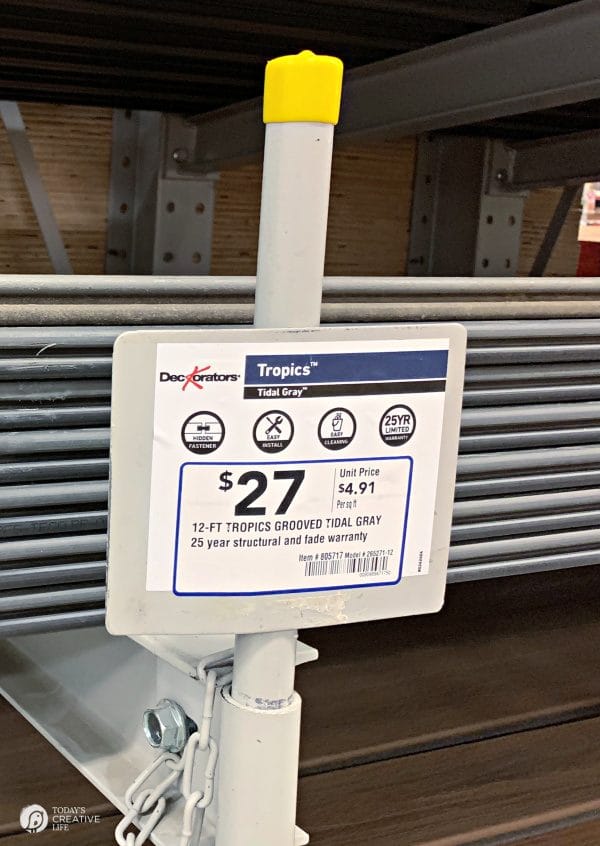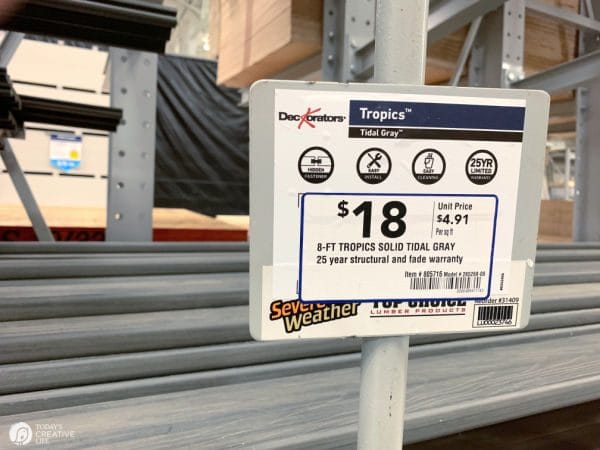 Why Deckorators is a better choice than other name brand composite decking
Deckorators slotted decking comes with a premachined 5/32-inch groove along the sides of the board to accommodate the Stowaway™ Hidden Fastener. This hidden fastener was designed to properly space the boards at 1/4″ and allow for the expansion and contraction on the length and width that naturally occurs on composites. The screws provided with the hidden fasteners have black painted heads to greatly reduce the potential glare caused by the sun, keeping the fasteners truly hidden.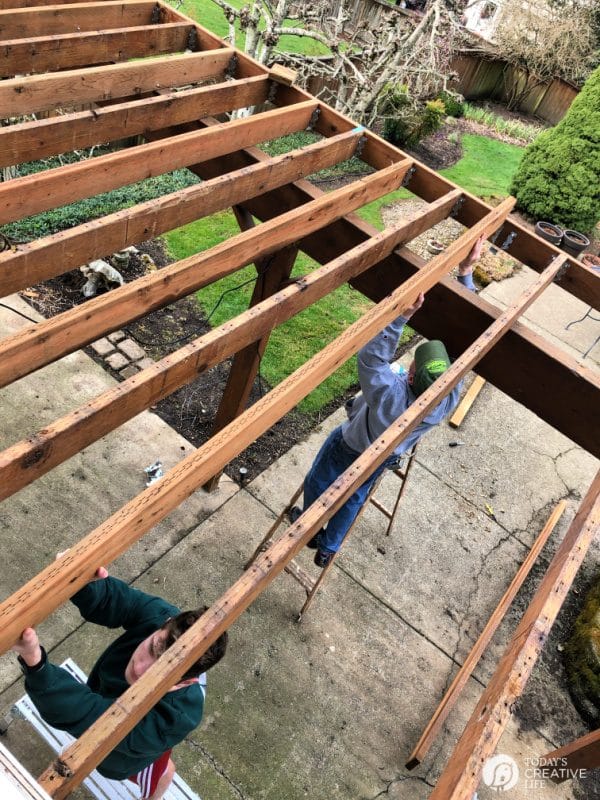 Because this was a DIY project and we were making the switch to a composite material, we had to make a few required adjustments by adding more joists. Instead of one every 12 inches, it was required to have them every 6 inches.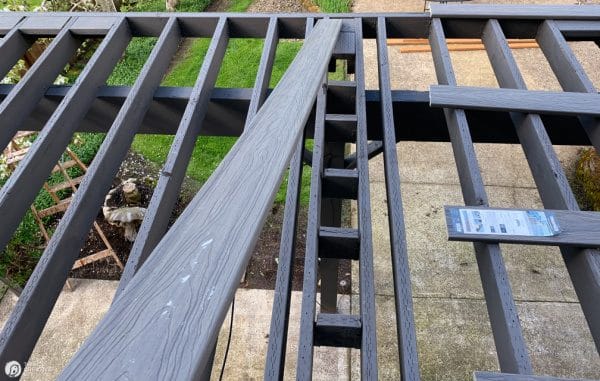 We decided to stain the wood foundation the same color as the Tidal Grey Tropics line.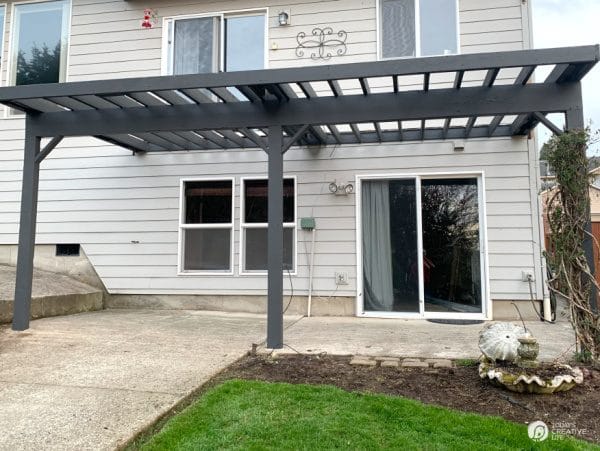 We love how it looks with our home. The railings and color compliment our home much better than the previously stained wood.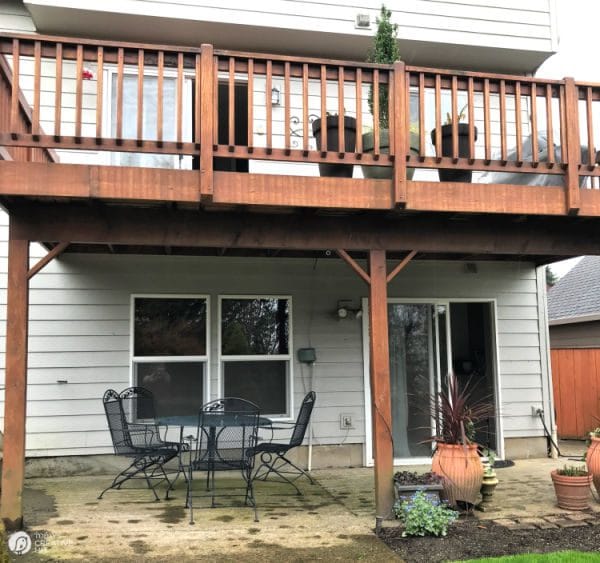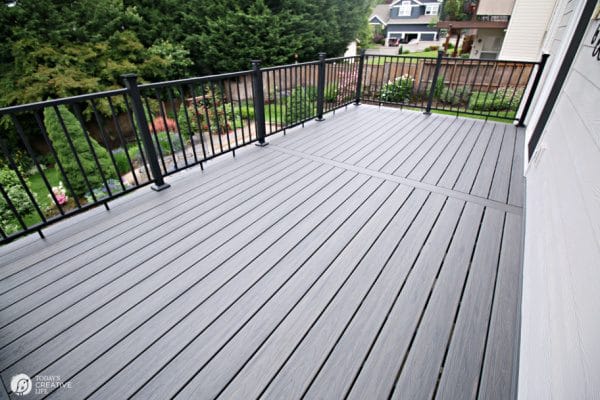 I hope the information I've shared on Composite Decking vs. Wood will help you make the best decision for your home.
---
Outdoor Projects for your Home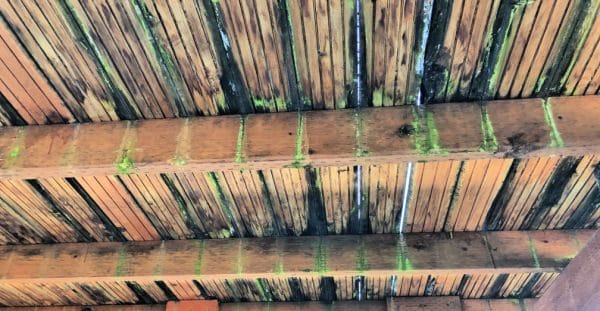 When to Replace Your Deck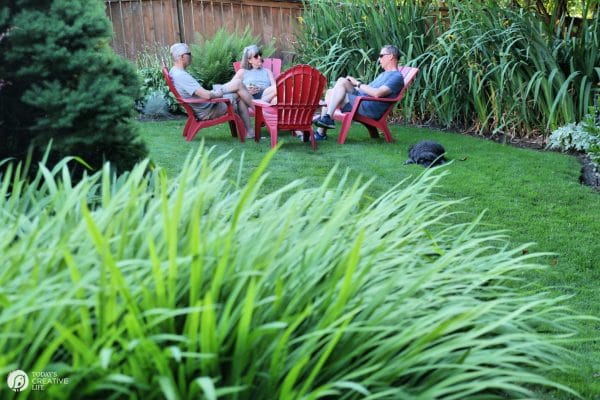 Lawn Care Tips for Summer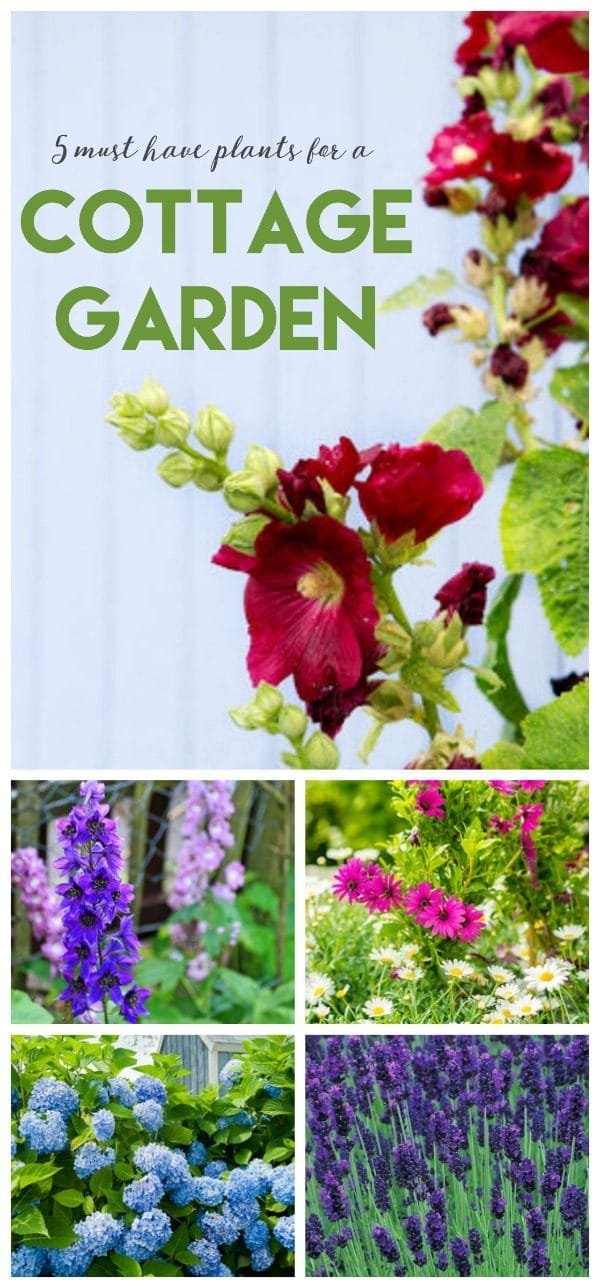 Plants for an English Garden