When to Replace your Deck is part 1 in a 4 part series where I will show you our process for a DIY approach for replacing and building your own deck. I will show you what products to use, where to get them and any tips & tricks along the way. Check back often to see our progress and the completed deck. The transformation is amazing!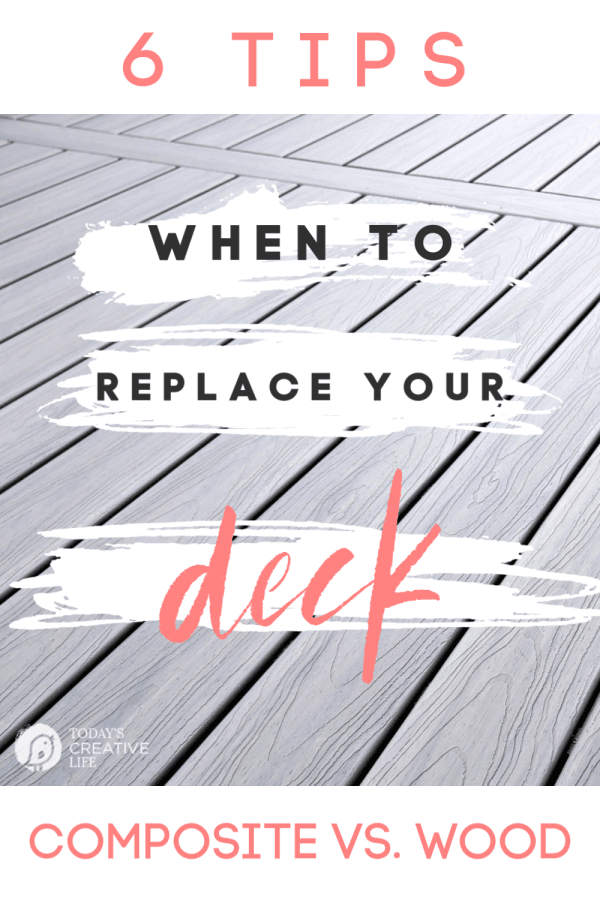 Maintaining and keeping your home updated is one of the responsibilities for all homeowners. It's not always fun to set aside a budget for painting your home, a new roof or putting in a new deck, but it's expected. Knowing when to replace your deck can be tricky. It takes time and budgeting, and a little research for finding the best products for your project. I'll be writing a Replacing your Deck series with many BEFORE and AFTER shots. You can catch some of my Instagram Stories with many deck sightings!
You'll love the finished project and my new lemon pillows!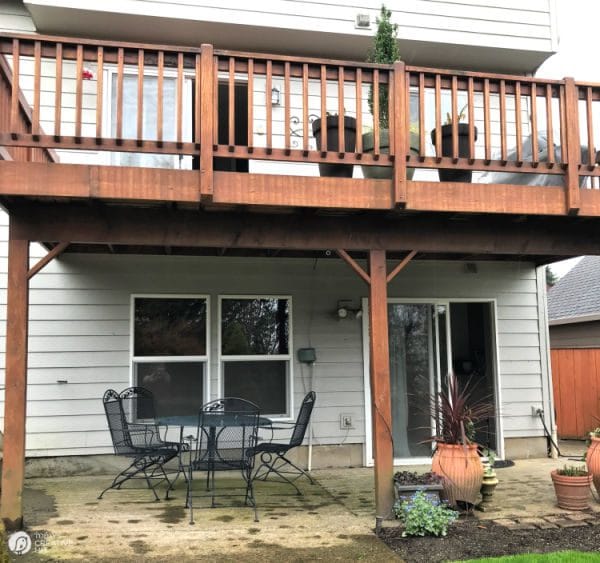 When to Replace your Deck
As you can see, our deck was in sad sad shape. We were overdue for replacing our deck!
We had planned on replacing it 3 years ago, but we had a few scheduling challenges and the timing just didn't line up. We repaired and treated it as much as we could, but it was finally unrepairable and knew we had pushed the window for when we should have replaced our deck.
Here are a few ways to tell if your deck needs replacing.
Rotted wood
Unstable railings
Post Connections are Weak
Deck surfaces feel spongy or soft
Inspect the joists underneath for rotting and mold

Nails and screws no longer hold material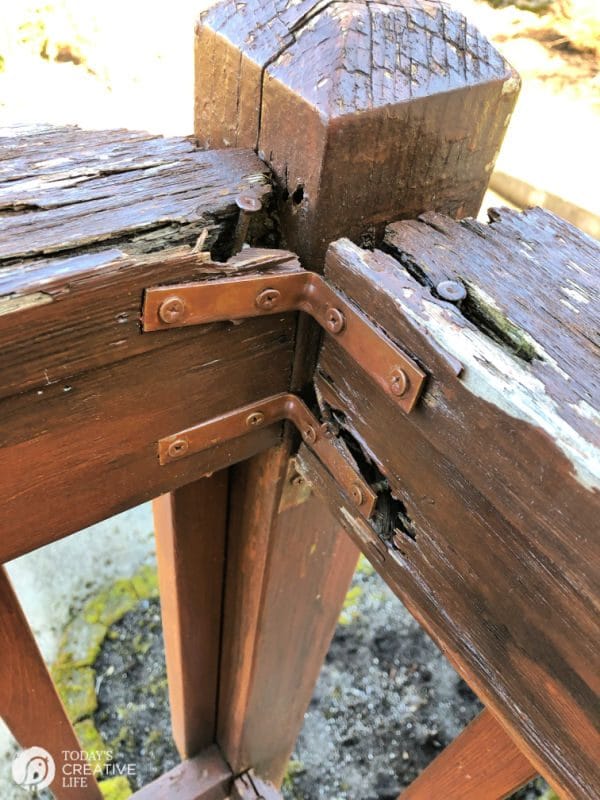 Our deck was over 20 years old and we had ALL of these issues. It was no longer safe and definitely needed to be replaced. This was normal wear and this was with regular upkeep, I can't imagine how it would have been without the yearly maintenance.
Wood vs. Composite Decking
We knew we wanted to replace our deck with a composite material, not only because it's more sustainable and has maximum durability, but because living in the Pacific Northwest, we tend to get a bit more moisture than many parts of the country. This requires more attention to keeping a wood deck healthy.
We were tired of the yearly upkeep to maintain our wood deck and knew there would be very little maintenance using composite decking. The sanding, the staining, the painting, the repairing. Even with diligent care, we still ended up with dry rot that was going to need more than a quick fix.
Composite decking resists rot and mold and can withstand the elements eliminating cracking and warping. It also resists fading and also has the look and feel of wood without the yearly maintenance.
Here's the best part! Tropics Decking by Deckorators found at Lowe's comes with a 25 year structural, stain & fade warranty!
All that was music to our ears!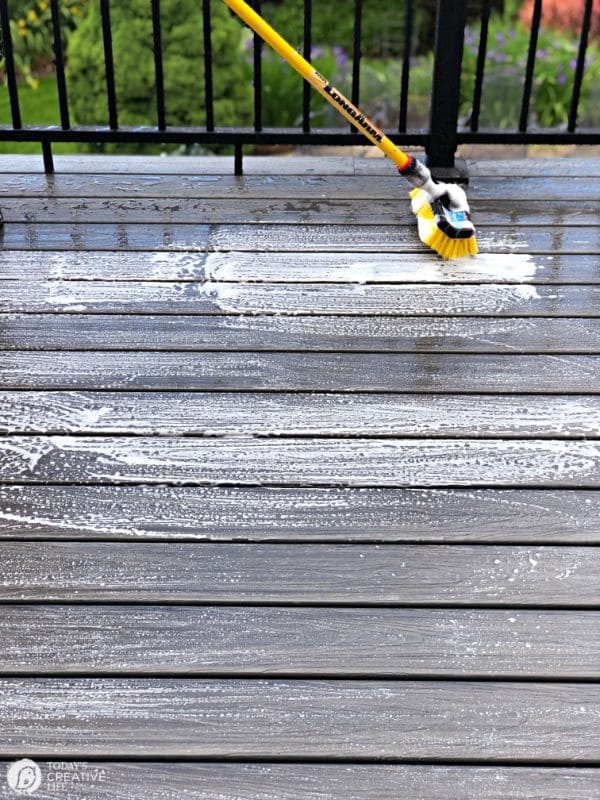 Just a little cleaning with a power washer or scrub mop with soap and water in the spring and you're good to go! We use Orvus Paste Soap for jobs like this. It's ph neutral, biodegradable and has no phosphates.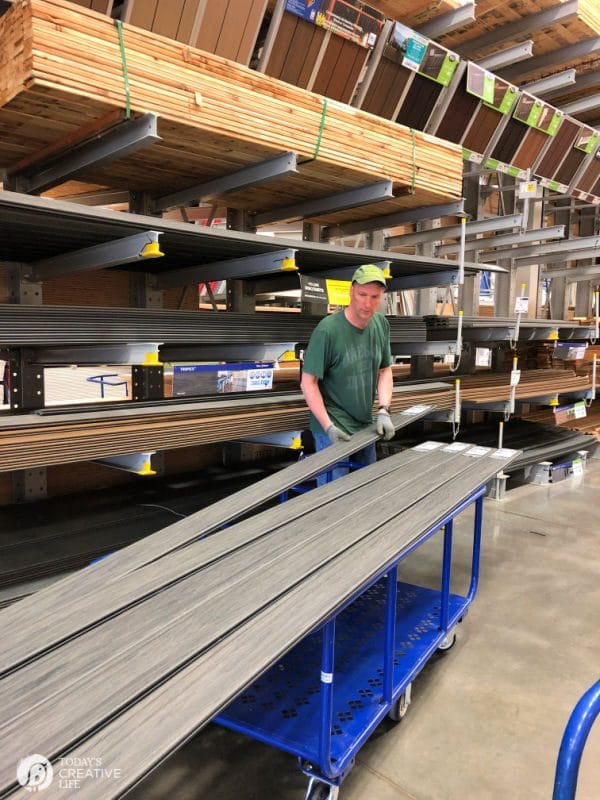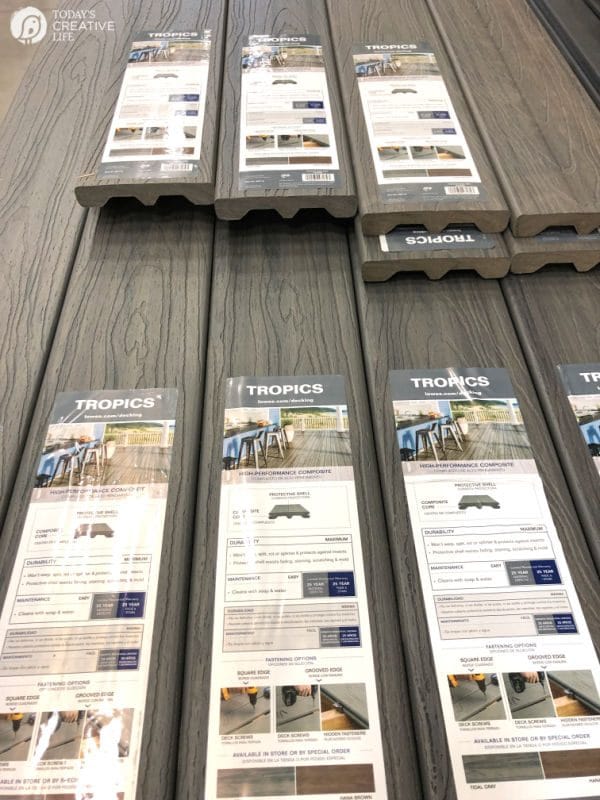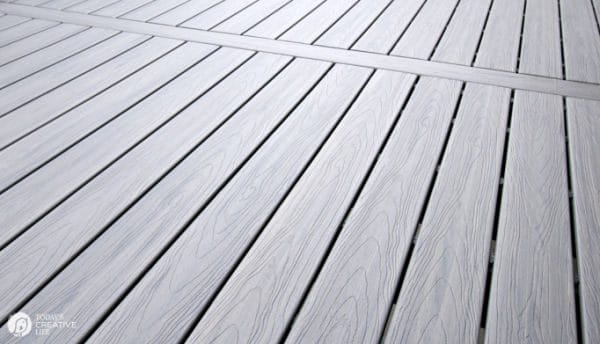 After a bit of research, we settled on the Deckorators Tropics line of composite decking material found at Lowe's.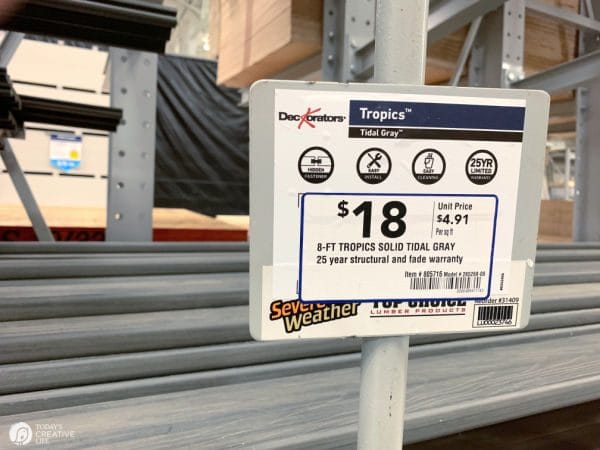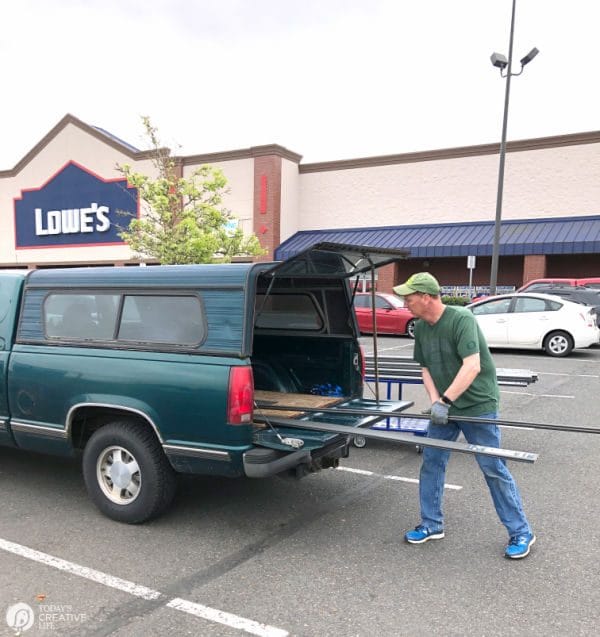 We chose tidal gray that matched our home and it looks SO good! I can't wait to show you the final project!
DIY Deck
Deckorators has a wide assortment of pre-assembled railing, balusters, and post caps, which makes it easier for a DIY project if you're a DIYer.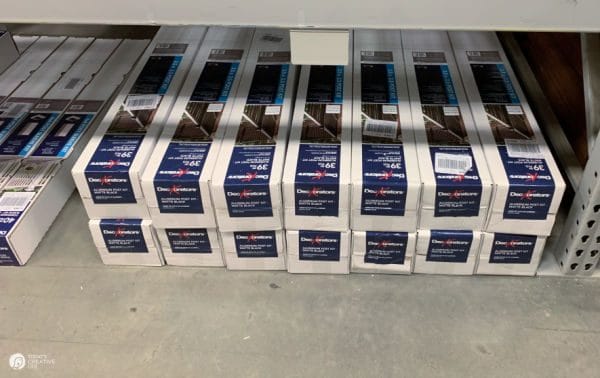 And all of their other deck boards, railings and accessories are available "ship to store or ship to home" online. All of the Deckorators products can be found here.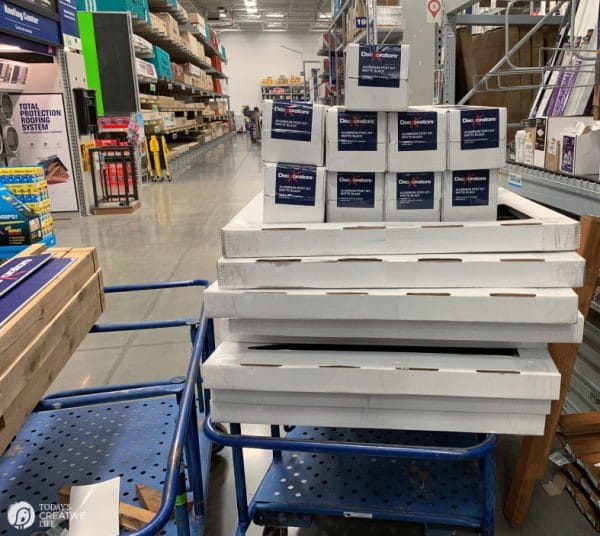 This can be a complete DIY deck project like we chose, or Lowe's also offers a deck installation program with free in-home consultations.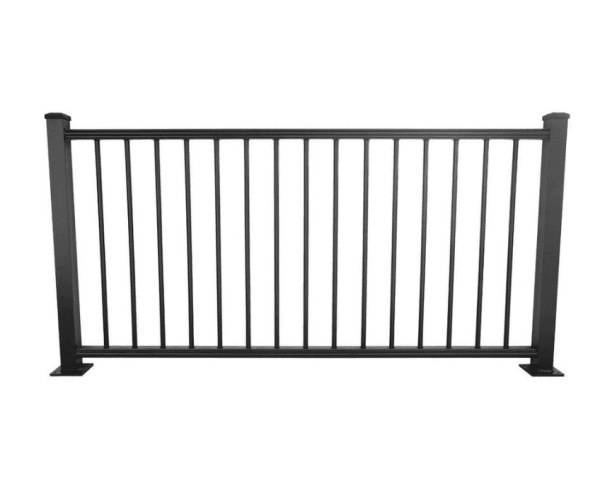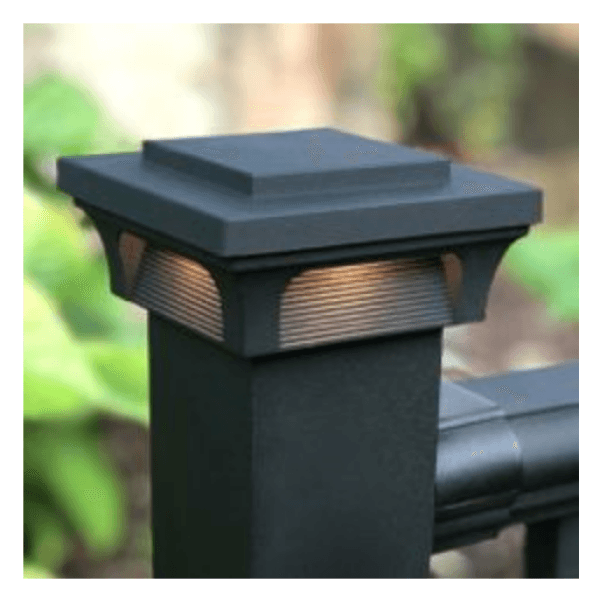 I'll be sharing how-to tips and tricks on how we built our deck in future blog posts to help you build your own deck.
Deckorators Composite Decking Color Choices
Deckorators brand deck boards bring style and functionality to your deck or porch. Deckorators TROPICS deck boards also have quite a bit of embossing that reduces the amount of slipping when wet. These boards also feature a wood grain design.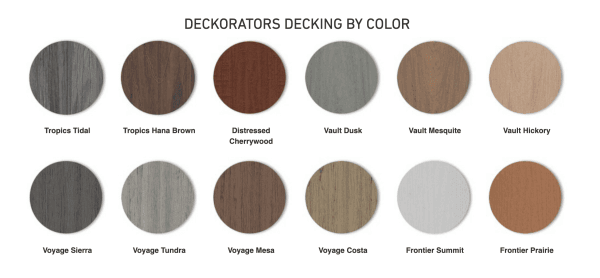 With summer here, you may also be needing to tackle this project! Stop by your local Lowe's and check out all the Deckorators outdoor living products. The value and durability can't be beaten!
Hopefully, you've got a better idea of when to replace your deck and I highly recommend looking into the Tropics Decking by Deckorators from Lowe's.
---
Easy Patio Decorating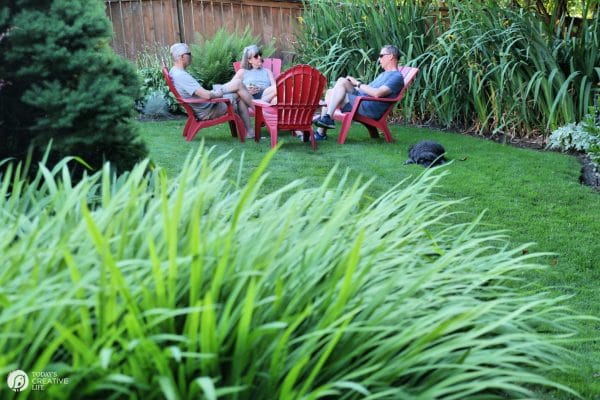 Lawn Care Tips for Summer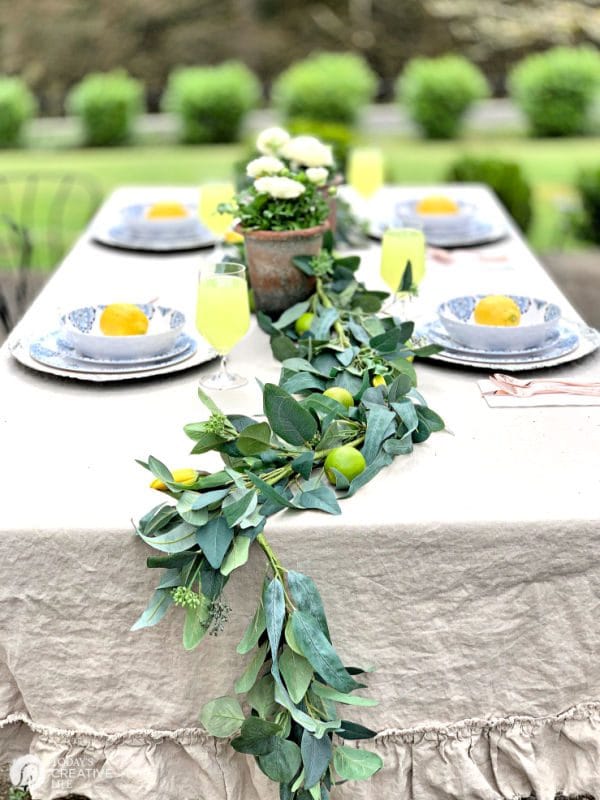 Setting your Outdoor Table