I fell in love with this idea on Pinterest a bit ago,followed the link to this site and knew I HAD to try this! DIY Marbled Glassware Using Nail Polish was much easier than I expected! It's like a little science experiment right in your kitchen. A smelly one, but easy.
DIY Marbled Glassware Using Nail Polish
Since I never paint my nails, I don't own any nail polish. GASP!
I stopped by the dollar store knowing they would have a ton of nail polish in a variety of colors. I grabbed a few in colors I thought would look cool together as well as a couple of glass tumblers to try it on.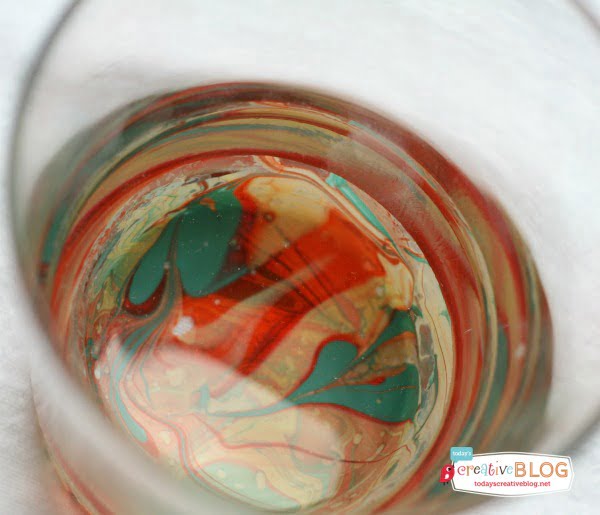 Once home, I gathered all my supplies and got busy.
Marbled Glassware Supplies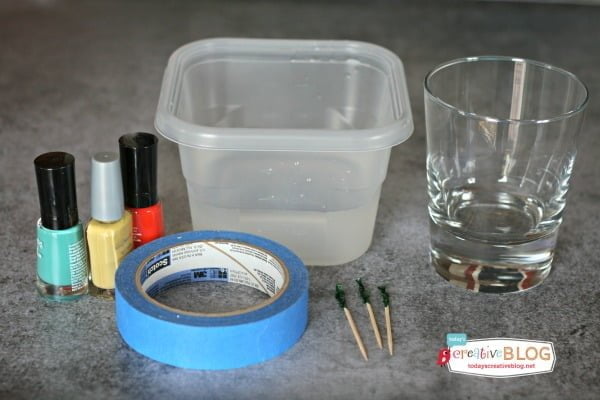 How to Make Marbled Glassware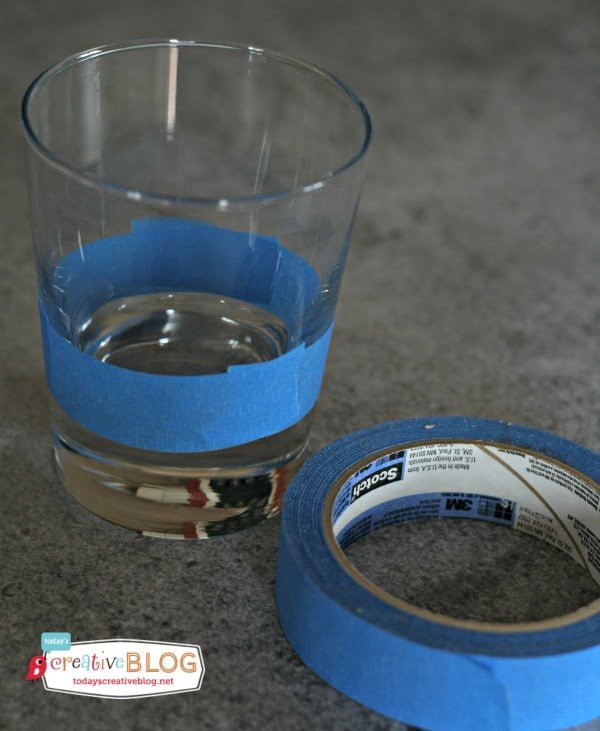 1. Wrap your glass with painters tape. I wanted my polish up the sides a bit, instead of just the bottom.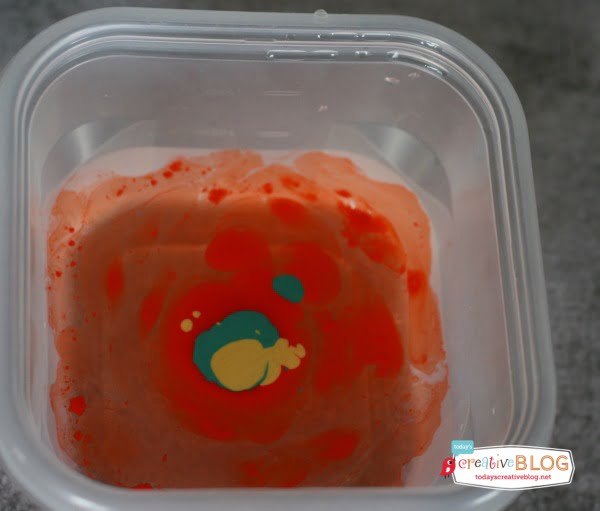 2. Fill your plastic container half way with water and pour in each polish separately on top of the last color.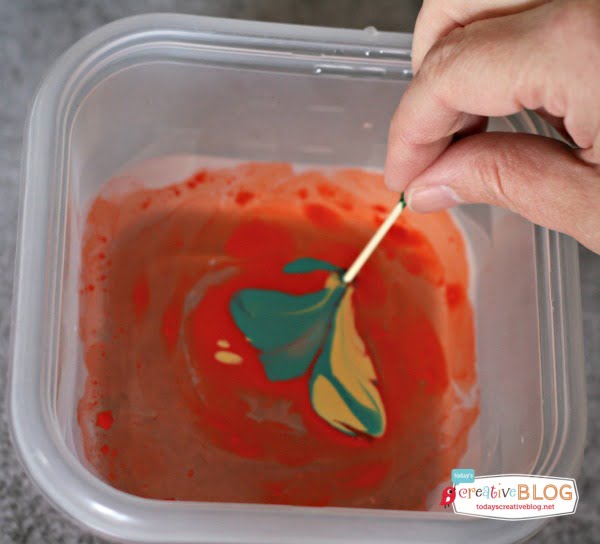 3. Using your toothpick to pull the colors into each other for a marbled look.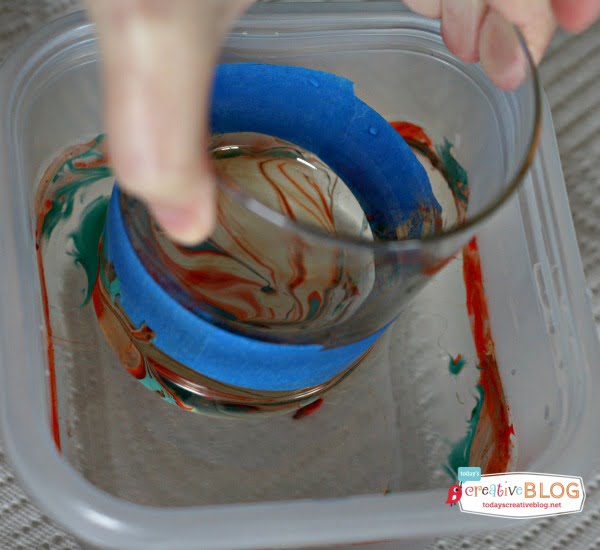 4. Dip your glass into the water, but not so far that the water would be over the taped line. Now watch the magic happen. This is where the science project comes in. You'll suddenly see the polish suck towards the glass adhering it's self. Gently lift the glass up allowing excess water to drip off. (DO NOT wipe the water off.)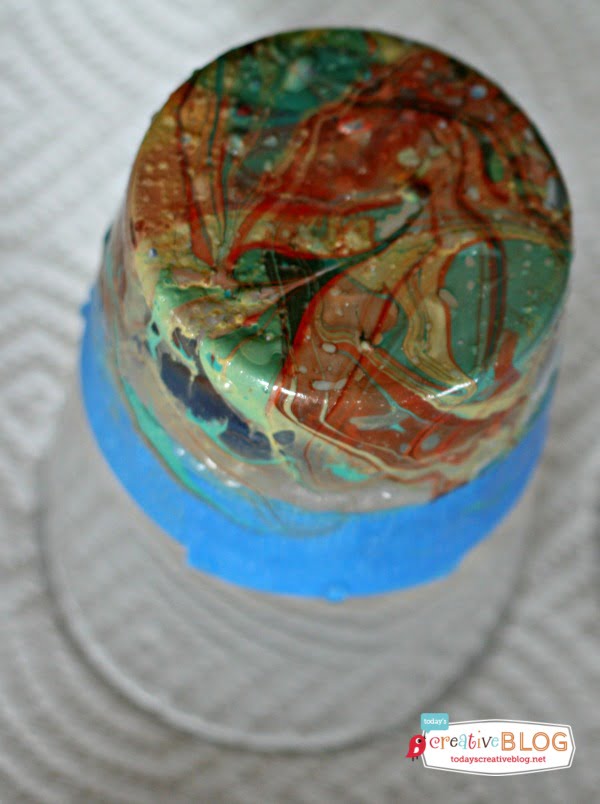 5. Place glass, top down on a few paper towels (I used paper towels in an old cookie sheet just to make sure I didn't get polish on my counter tops) Allow to dry for a few hours.
6. Touch up using polish remover and finish them off by brushing a clear coat of polish over them. I'm actually thinking of doing a polyurethane. I'll let you know how it goes, but I'm thinking it would hold up better for dish washing and such.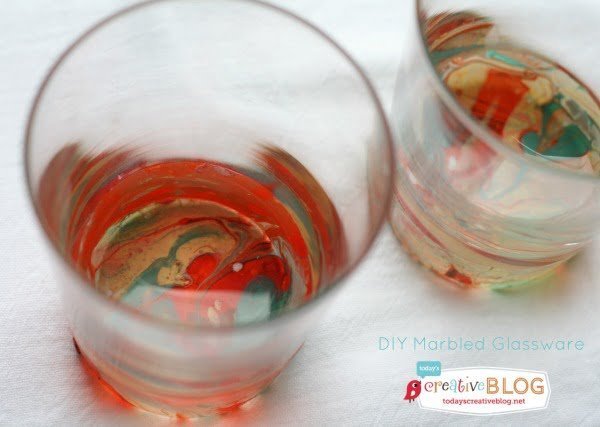 Aren't they beautiful? I can't wait to try other items like a vase. Here's a great post on DIY Marbled Mugs using nail polish.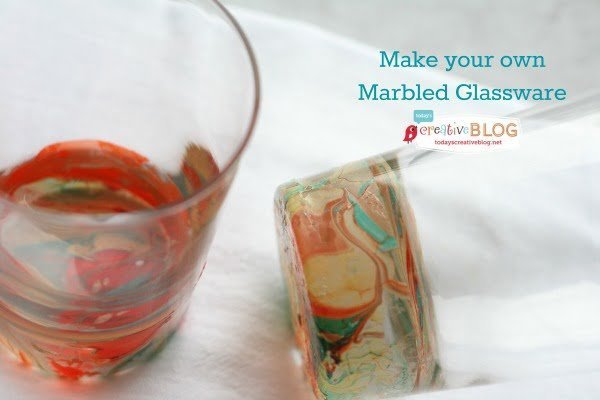 Just in case you're more visual, here's a photo tutorial for you to pin. Click HERE to Pin.
---
Check out these other creative ideas!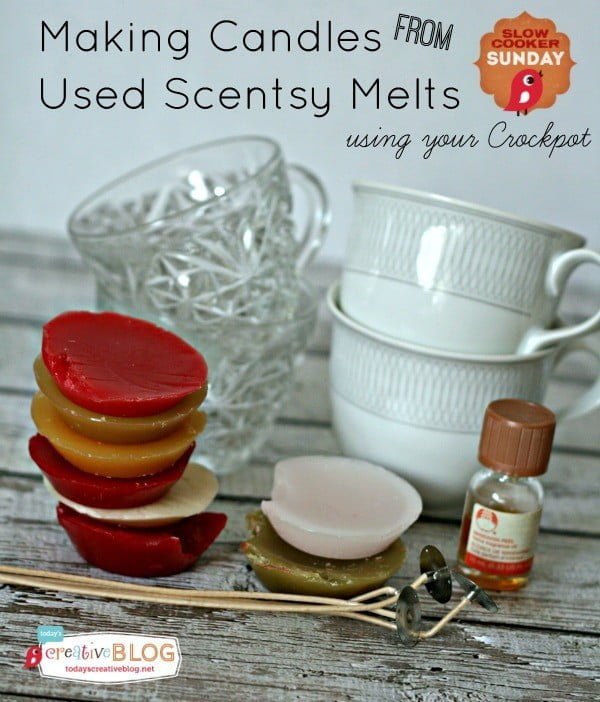 Read how to make candles in your crockpot with your old scentsy melts.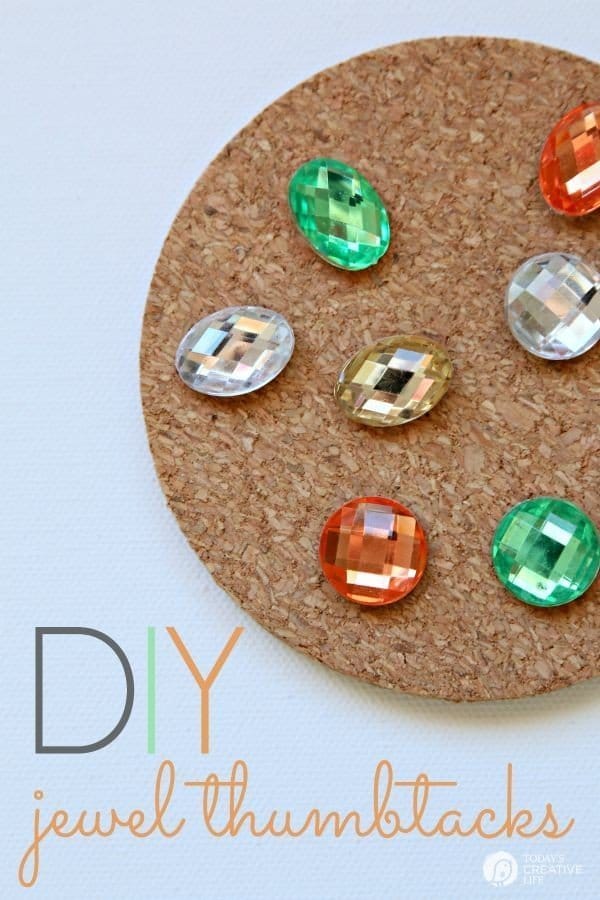 DIY Jewel Thumbtacks – EASY craft project!