I love the whole cottage look. From the romantic informal English garden to the picket fence, there is something so appealing about this style. In my opinion, here are my top 5 Plants for a Cottage Garden. These will give you that English Garden feel and look.
I've always tried to duplicate the English Cottage Garden look for my yard and love all the plants and flowers to choose from. Besides adding a lot of boxwood shrubs, I'm sharing with you all my favorite classics for that cottage style garden.
One of my latest additions is the old concrete fountain that I'm using for my DIY Herb Garden! I love the old look of it! My birdseed wreath fits right in too!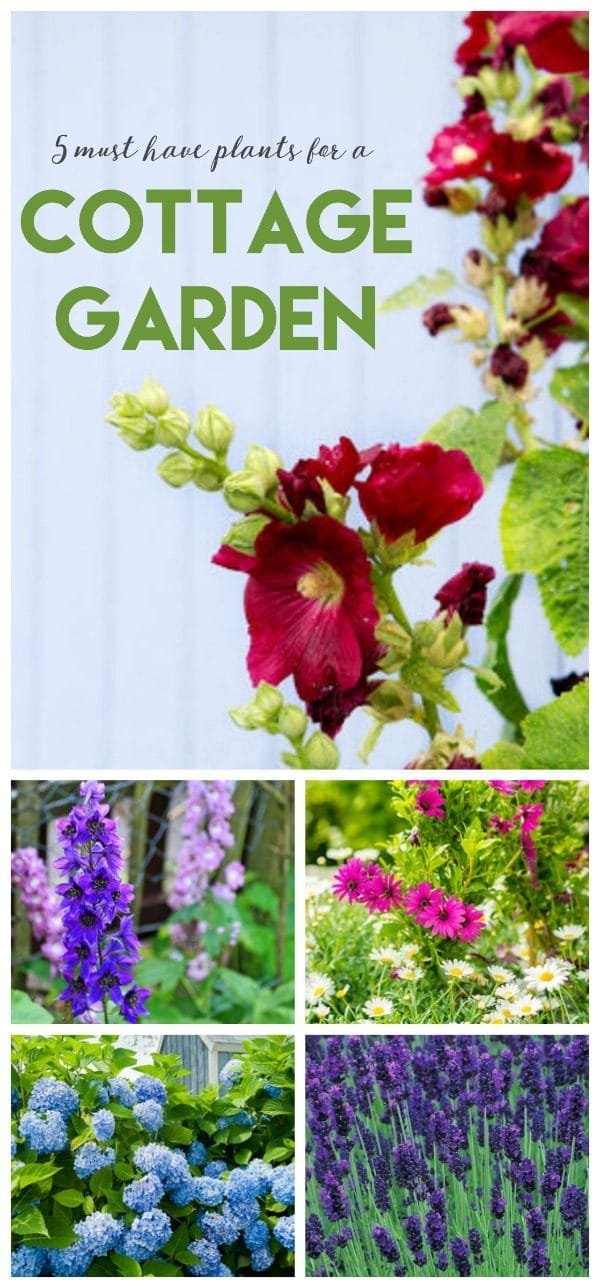 5 Plants for a Cottage Garden
Affiliate links for products listed are for your convenience only. This costs you nothing extra. If you happen to purchase anything as a result of clicking, TCL will receive a small percentage. Thank you for your support. This allows me to continue to offer you free content.
Hollyhocks
You HAVE to have Hollyhocks!
I have had a love affair with these tall and handsome flowers since I was a girl. Just plant hollyhock seeds and watch them grow! I love how they'll bloom all summer long and will often reseed themselves. They come in a variety of colors, from a rare black hollyhock variety to the lightest pink. If you're looking to add some height to your garden, Hollyhocks will not disappoint.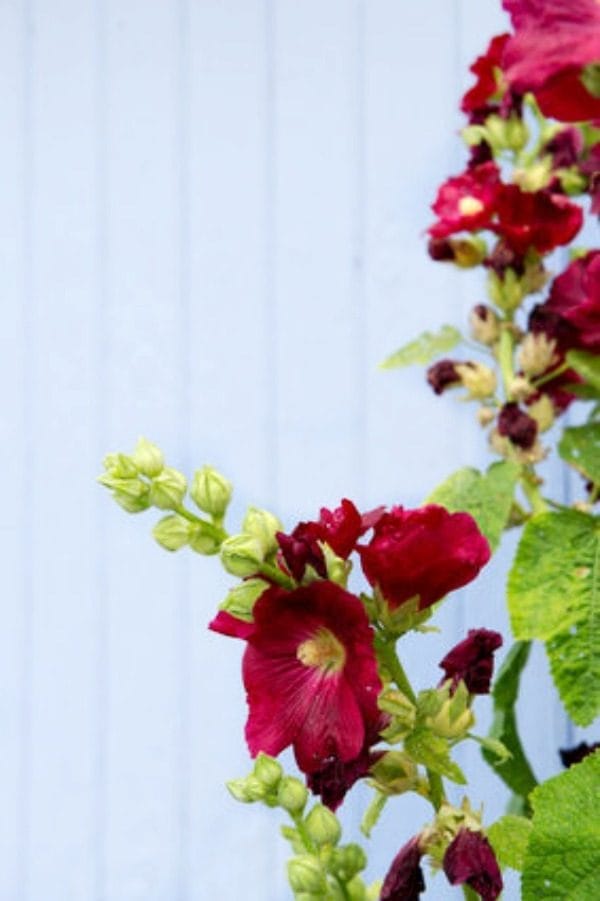 Lavender
Lavender is a great plant that fills up space nicely. Not only does it smell amazing, but you can clip the stems in the fall and dry for other uses.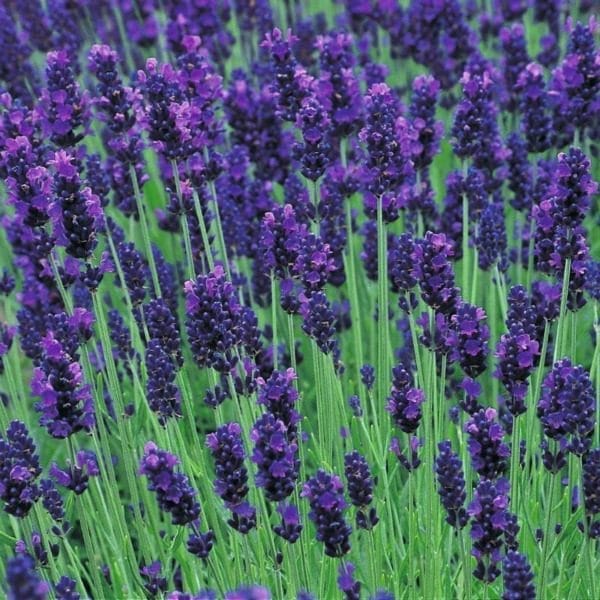 Lavender comes in many many varieties, from Spanish Lavender, French lavender to English Lavender and a few more.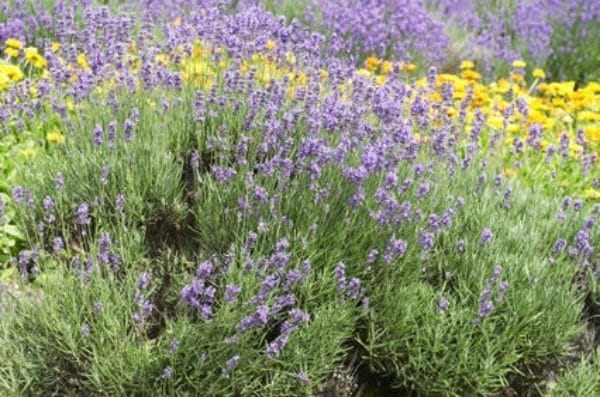 It may surprise you to learn that Lavender isn't always "lavender" in color. Some varieties come in pink and white. I like to mix the varieties throughout my garden. They're great for attracting honey bees too.
Daisies
If you want the cottage look to your flower garden, then you've got to have a few daisy plants here and there. There's your traditional daisy in white and yellow, but don't overlook the colored varieties too.
The Shasta Daisy is my favorite because of its long stems, which are great for cutting and bringing indoors. Actually, all English Garden flowers are great to cut for beautiful bouquets.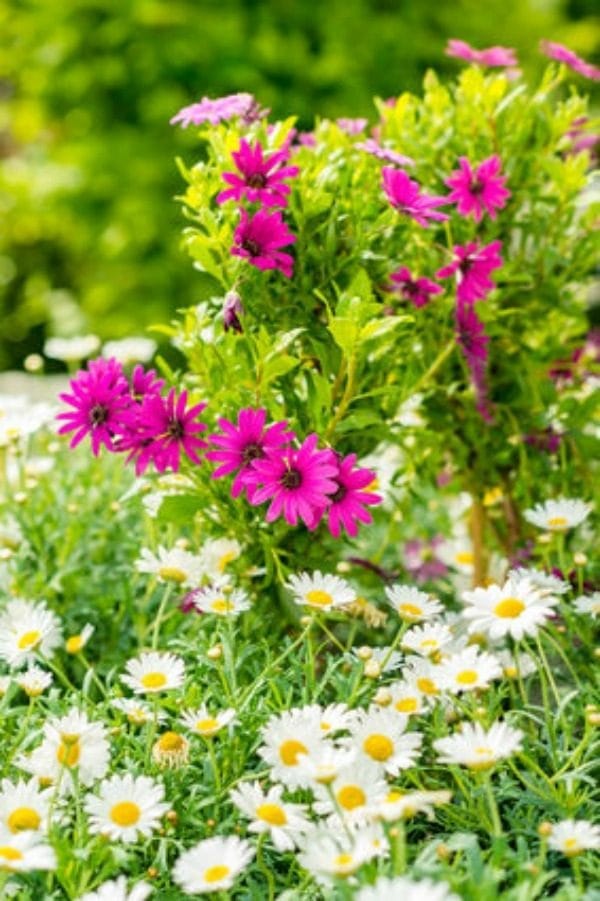 Delphinium
Similar to the hollyhock in how it shoots straight up, but not nearly as tall.
These beautiful blooms come in shades of purple, blue, pinks and white to help you had dimension to your garden. Delphiniums are easy to start from seed, but you may be able to find small starts at your local nursery.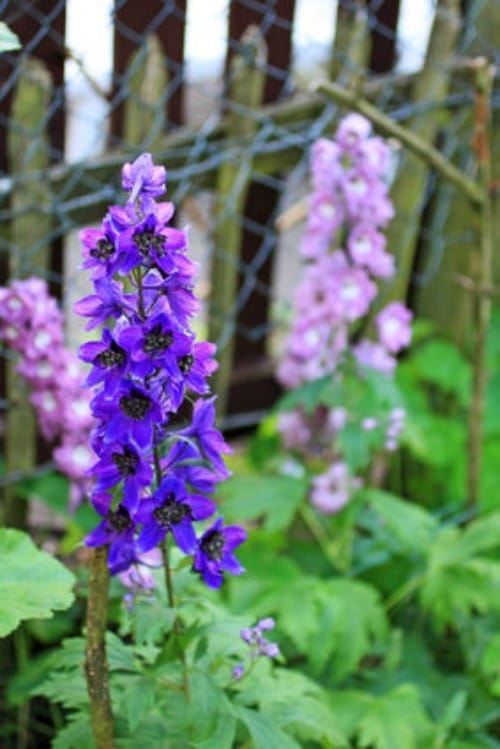 Hydrangeas
Oh, how we love our Hydrangea flowers! It's romantic and has old fashion charm making them one of the perfect plants for a cottage garden. We used to have 2 very large bushes that would bloom gorgeous blue flowers. It was so full, we were even able to use them to decorate for our wedding. We would often have strangers knocking on our door, asking if they could pick a few. Many hydrangeas are pink, but I've heard with the right fertilizer, you can create the colors you'd like.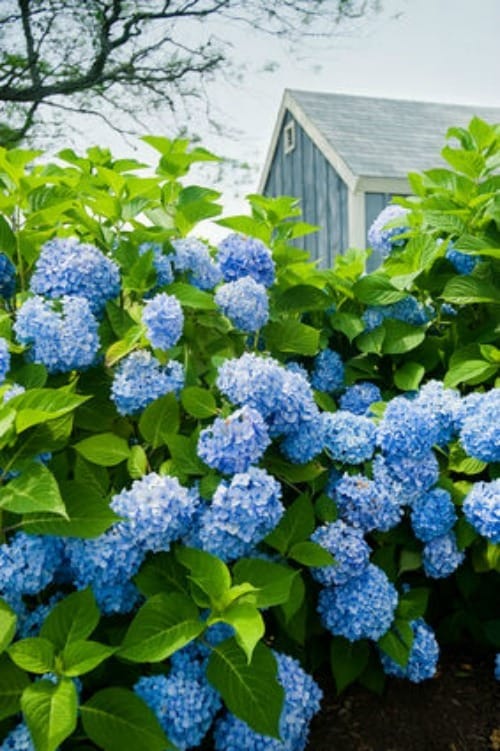 Obviously, there are many more traditional flowers and plants for a cottage garden to create your dream English Garden, but these 5 low maintenance plants will get you going in the right direction. Many of these can be started from seed, or find young plants at your local nursery.
---
More Outdoor and Garden Ideas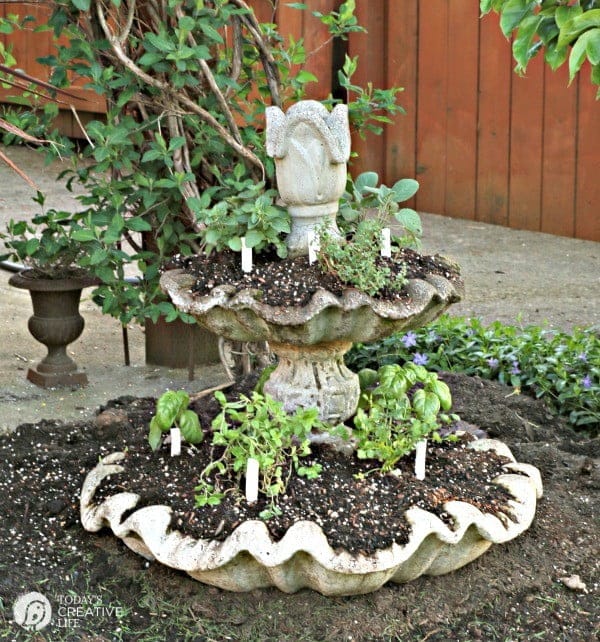 Planting an Herb Garden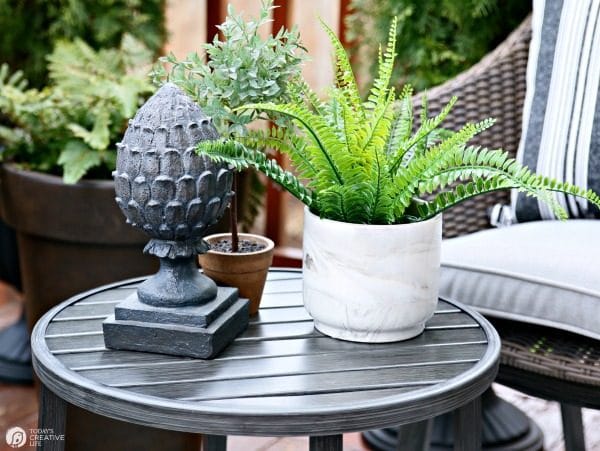 Easy Patio Decorating Ideas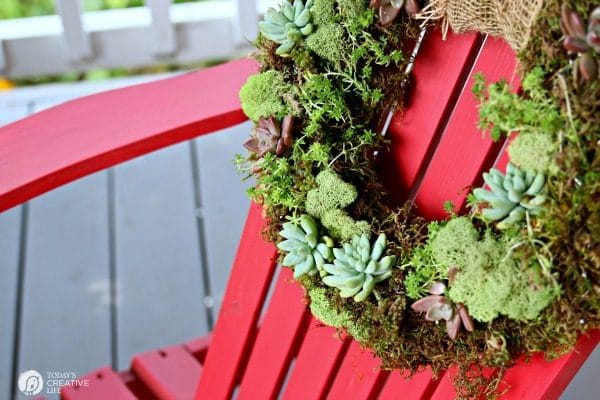 How to Make a Succulent Wreath