I was strolling through Michaels and suddenly decided I needed all the items to make a DIY Daisy Wreath! I'm usually not a silk artificial flower kind of gal, but there was just something about those daisies.
I figured I could just slide the daisy stalks into a grapevine wreath to keep it simple and quick. I like simple and quick… like my DIY Distressed Gold Leaf Terracotta Pots, if something takes too long, I'll lose interest. How hard could a daisy wreath be, right?
DIY Daisy Wreath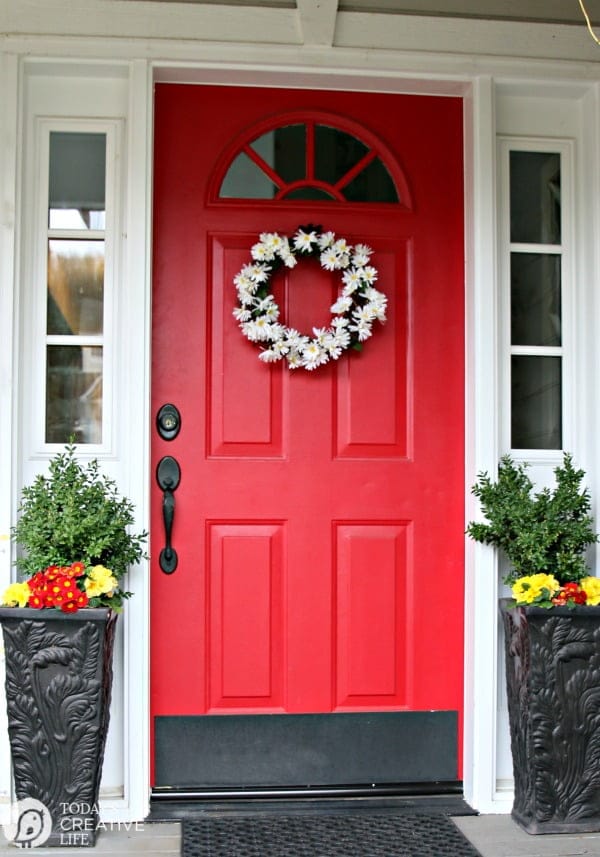 I like it, especially when it's as simple as I predicted. Unlike my DIY Indian Corn Wreath I made for my Fall Porch… that ended up causing me a few headaches. I like throwing together a new wreath for my front porch and I knew a daisy wreath would look fantastic with my door!
So, there I was at Michaels looking at all the artificial flowers. Grabbing this, grabbing that… boy those buckets of flowers are pokey.
I find my daisies, the grapevine wreath and was excited to get home to make my DIY Daisy Wreath… but I was at Michaels, which requires a walk down every aisle just to make sure you don't need anything else.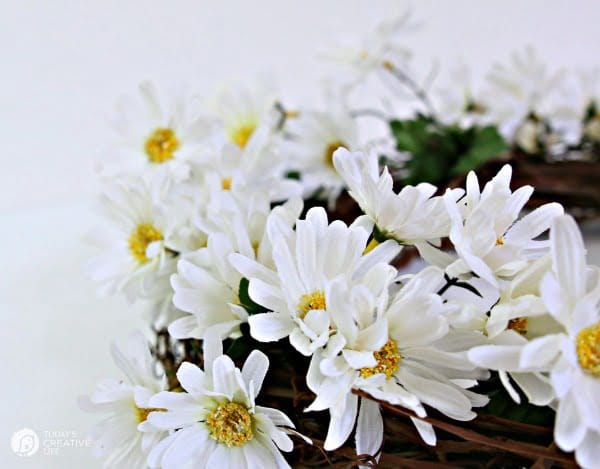 I'm happily pushing my cart and felt something on my finger… I casually look down and my whole hand and finger are covered in blood. The coupon I was carrying… that someone handed to me as I walked in, was covered in blood, but dang… I was still using it. (in hindsight, I'm sure I could have used my phone app coupons too! DOH!) Luckily, I am the safety mom with about 1000 bandaids in my purse. So I ducked into the restroom, washed up and applied a bandaid… and went back to shopping. I looked my daisies over to make sure I didn't ruin them and they were fine! Whew!
While checking out, I told the girl I had cut my finger on the silk flowers and my coupon was a bit ruined… she looked horrified, thinking I was going to make her touch the coupon or sue them…. then quickly handed me the waste basket. She ended up giving me a better deal with some coupon code she had! YAY!
So be careful the next time you get excited in Michael's.
DIY Daisy Wreath Supplies
Affiliate links for products listed are for your convenience only. This cost you nothing extra. If you happen to purchase anything as a result of clicking, TCL will receive a small percentage. Thank you for your support. This allows me to continue to offer you free content.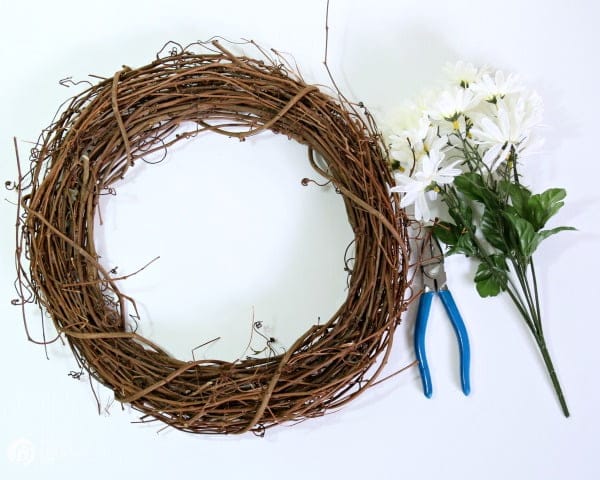 How to Make a DIY Daisy Wreath
Use your wire cutters to cut the daisies into individual flower stems.
Slide the stems in at an angle into your grapevine wreath, following that angle and work your way around.
Use extra stems to fill in any empty spots.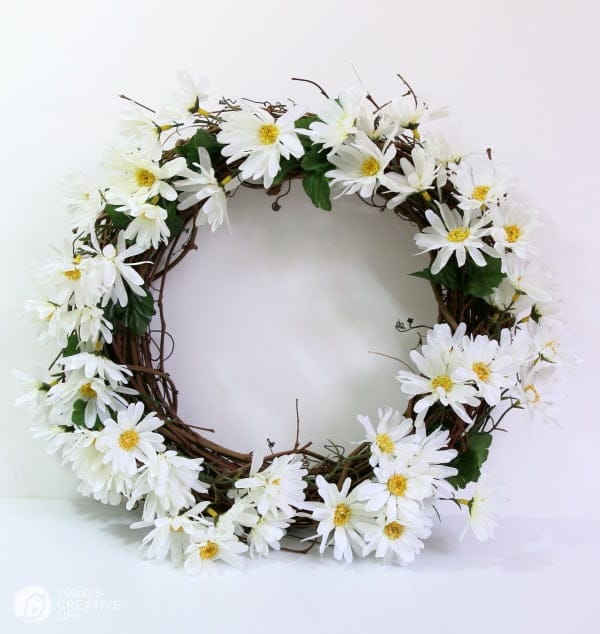 If I get sick of it, I can just pull all the daisies out and make a different wreath!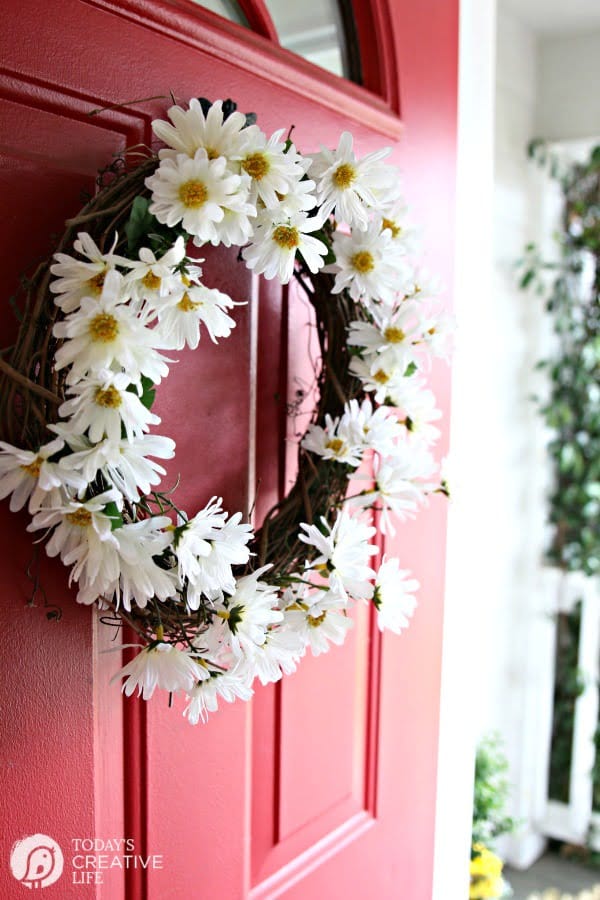 I was right! It looks better than fantastic against my red door! Now that mine is done, I found that my friend Ann from On Sutton Place has a fantastic Easy Daisy Wreath tutorial. We both basically used the same method, but I like her daisies better, they have more greenery.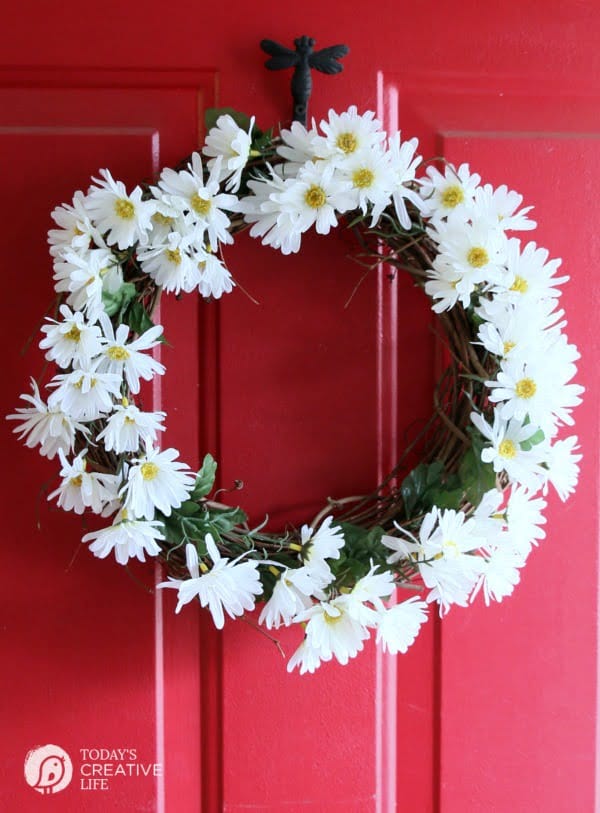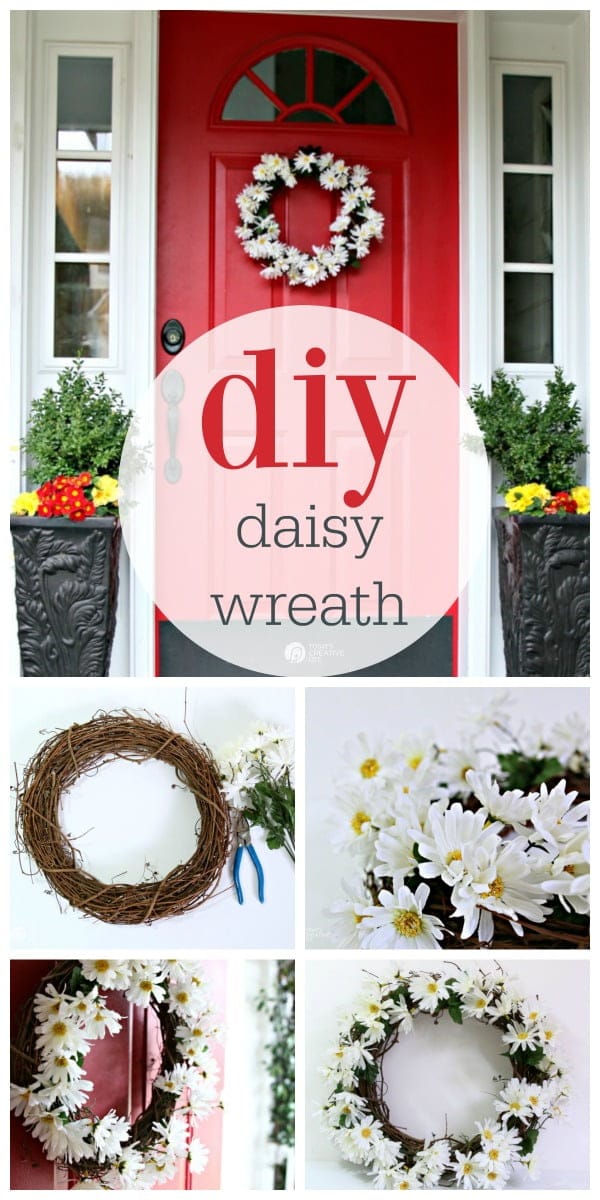 ---
More DIY Ideas for your Home!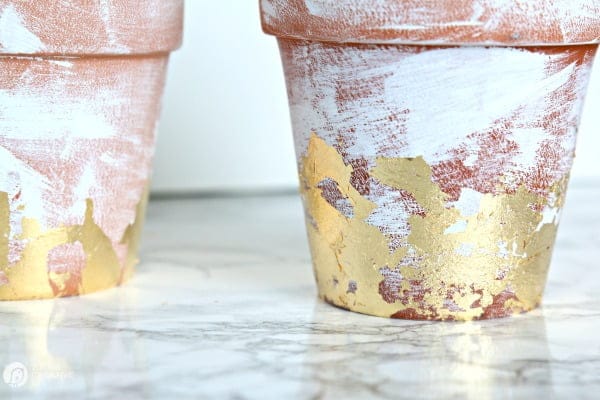 DIY Distressed Flower Pots with Gold Leaf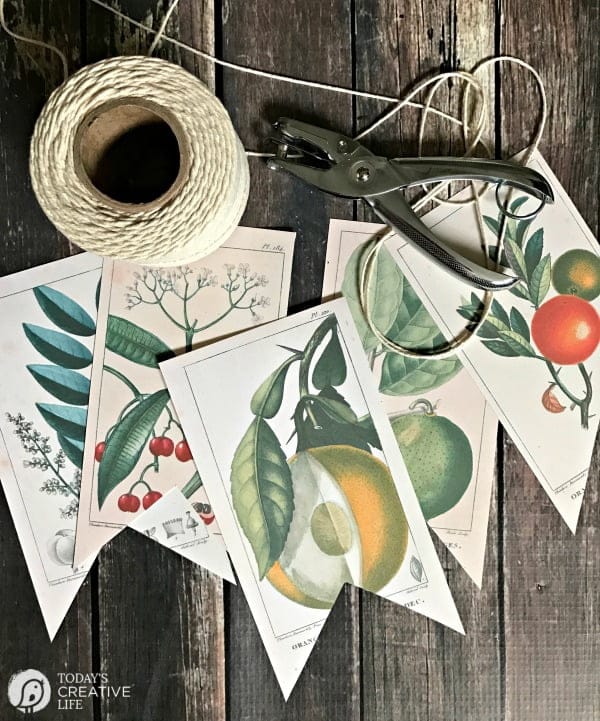 Free Printable Vintage Botanicals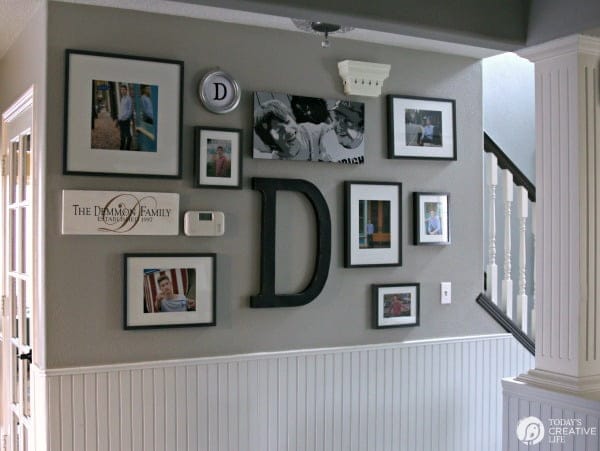 How to Create a Gallery Wall