With school fast approaching, I'm slowly getting into my "school mode". These After School Snacks Tomato Parmesan Bagel Bites are a favorite year after year!
Trying to stay organized is key. Staying on top of a faster-paced schedule with keeping homework organized, soccer practices, healthy school lunches, healthy after-school snacks, …..the list goes on and on!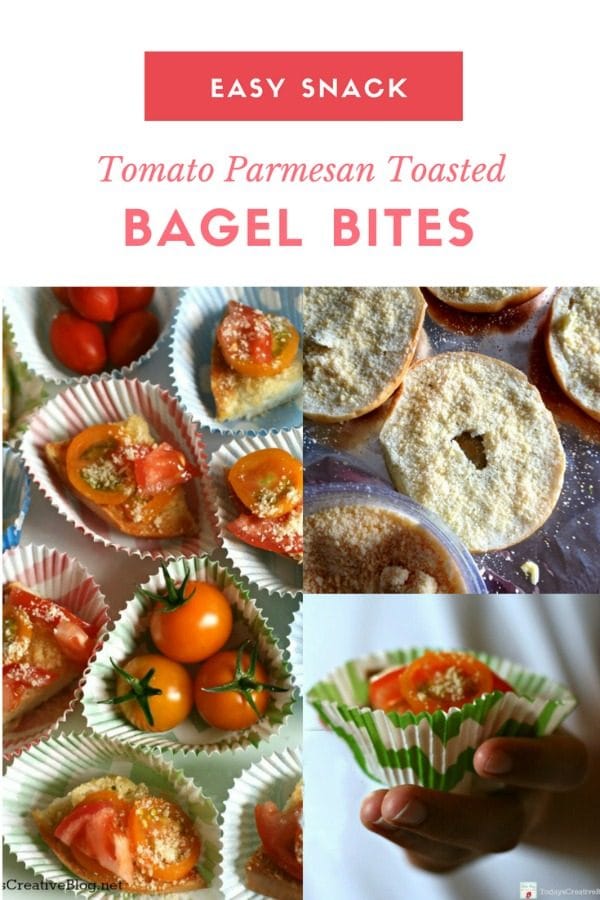 After School Snacks Tomato Parmesan Bagel Bites
While picking up a few of my favorite magazines at Safeway; Real Simple, Sunset & Cooking Light, I am always motivated to try or adapt their recipes to suit me and my family. They always seem to have healthy choices and options and get me thinking outside the box.
My son isn't a big eater but loves to snack and like most teens, he'll just grab a box of crackers or a bag of chips when he walks in the door. Especially if he's got any friends trailing behind him. They can clear out a pantry faster than locust in a wheat field. I've learned to have healthy options ready and available. If it's setting out when they walk in, they'll eat it!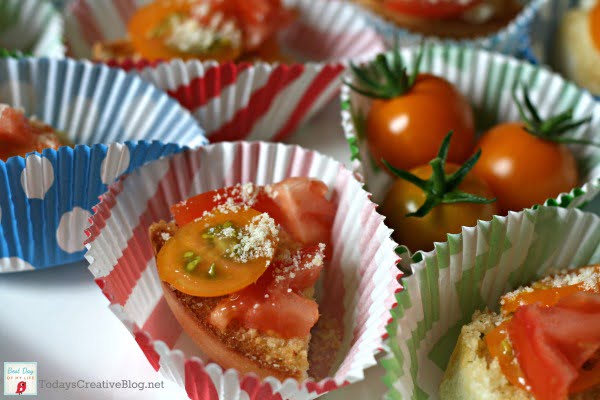 If it's easy to grab, even better. These Tomato Parmesan Garlic Bagels are perfect for after-school snacks! If it's just my son, I'll just do one bagel and have it on a plate with fruit, but if he's got a couple of friends or more…… I'll cut them up in bite-sized bits with a plate of quick grabbing fruit.
Since they're boys, they make fun of my darling cupcake liners, but I know they secretly like them. I feel better knowing the food is fresh with at least one veggie. Of course, you could try adding a leaf of spinach…….the teens just balked, but you never know when they may try it!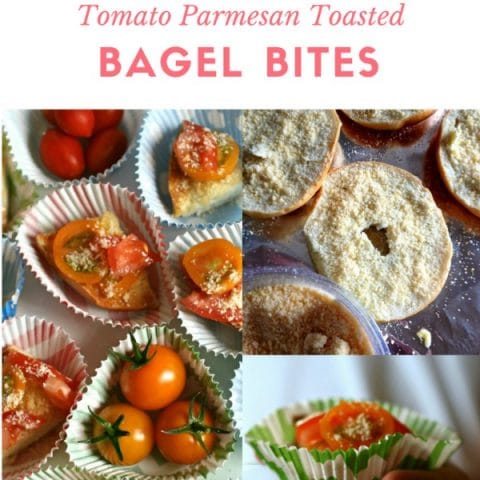 Tomato Parmesan Toasted Bagel Bites
Great snack for kids! Try them with soup!
Ingredients
Bagels
Butter
Garlic Salt
Parmesan
Tomatoes
Instructions
Butter your bagels.
Sprinkle garlic salt and Parmesan cheese on bagels.

Place on your cookie sheet or foil and broil until toasted.
Once out of the oven, either leave whole or slice into bite size pieces.
Place tomatoes on top.
Sprinkle the tops with Parmesan cheese.
Serve either whole or in bite size pieces. It's delicious either way.
These snacks are so easy and fast! They make a great snack for yourself too! It's not fancy, but boy is it flavorful, especially with tomatoes from my garden. This is the perfect combination for soup too!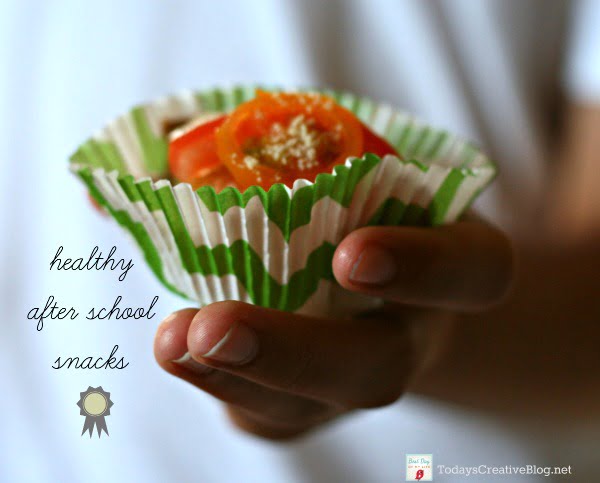 ---
After School Snacks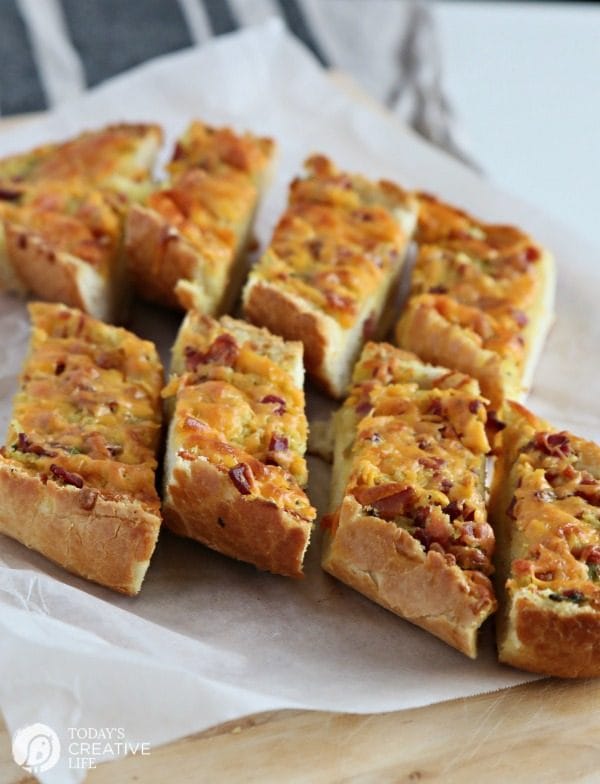 Bacon Cheddar French Bread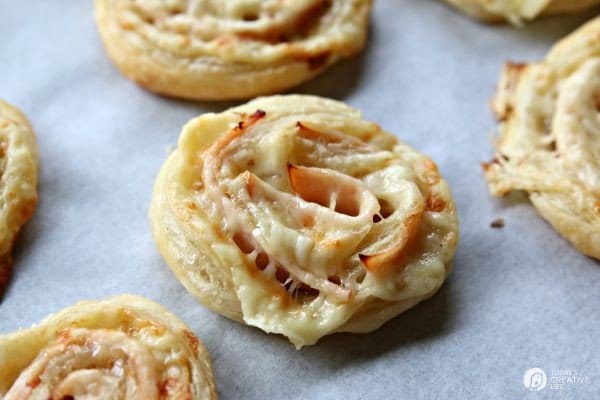 Turkey Cheddar Pinwheels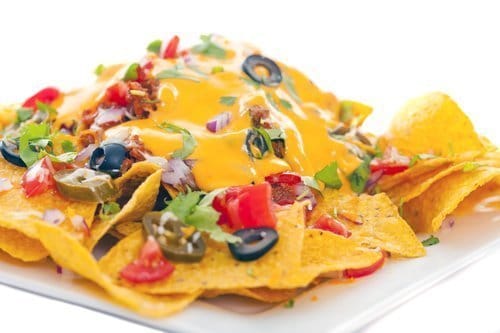 Ultimate Nachos