This is the time of year that hot cocoa really shines! These Hot Chocolate Peppermint Melts will really give your drink a kick! Peppermint and chocolate go so well together, why not stir in some creamy peppermint? It's a much easier way to make Peppermint Hot Chocolate.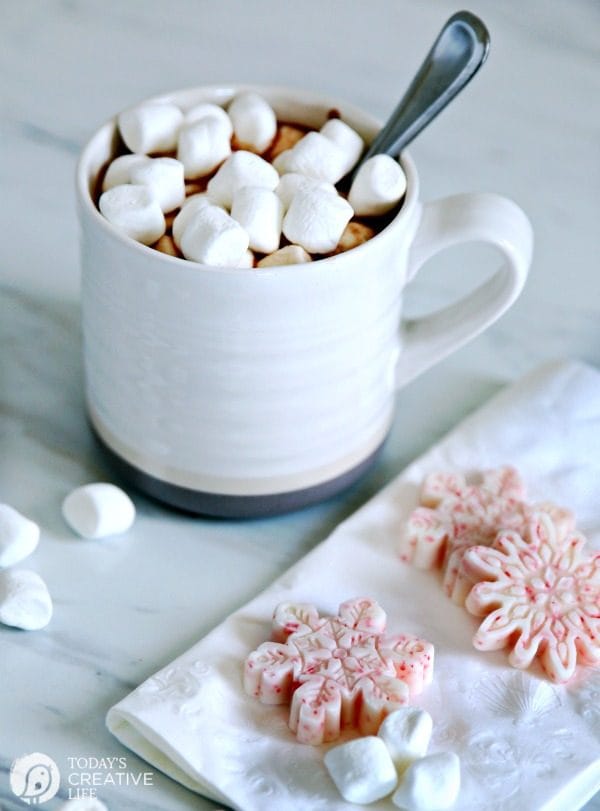 Hot Chocolate Peppermint Melts
Originally, I was going to make hot chocolate peppermint stir sticks, but when I saw this snowflake candy mold, I knew I had to make them.
I am always reminded how easy it is to make impressive treats using candy melts and molds. My sunflower Oreos are made like this and look like a professional made them.
These hot chocolate peppermint melts look beautiful on any hot beverage bar. Stir into warm milk, cocoa or even coffee.
So festive and of course they make a great gift. I shared how I used them as a quick homemade holiday gift idea. A simple mug, maybe a packet of hot chocolate mix and a few of these peppermint snowflakes.
How to Make Chocolate Peppermint Melts
Affiliate links for products listed are for your convenience only. This costs you nothing extra. If you happen to purchase anything as a result of clicking, TCL will receive a small percentage. Thank you for your support. This allows me to continue to offer you free content.
Supplies:
Microwave Safe bowl – I use my 4-cup glass measuring cup.
Pour candy into your glass bowl.
Microwave at 30-second intervals – stirring each time.
Place your snowflake mold on a small cookie sheet or something flat, so it's easy to transport to the fridge.
Once it's melted, start spooning into each snowflake section. I give it a gentle shake to make sure the candy fills in all the small pockets.
Place in the refrigerator for 30-min
When they are completely hardened, flip over and push each snowflake out.
I've been told you can just place 3 melts into each snowflake and microwave the silicone candy mold… I haven't tried it that way, so I didn't want to instruct anyone using those directions.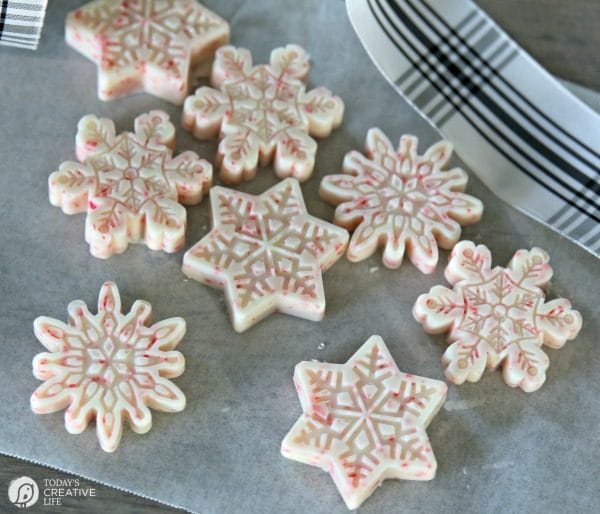 One bag of candies will make two batches.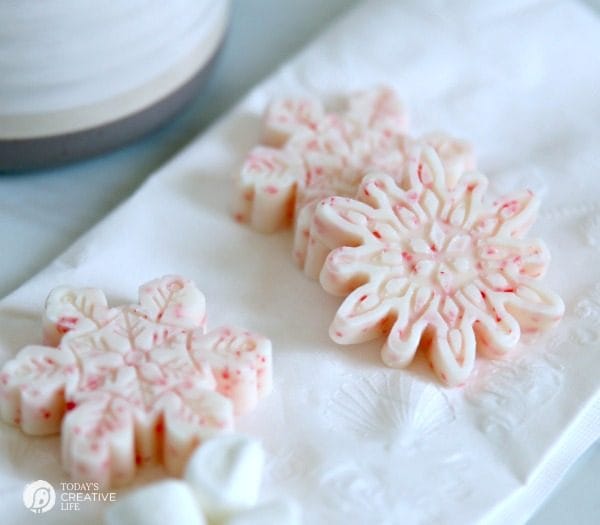 Wrap a few up for a small inexpensive, yet creative gift.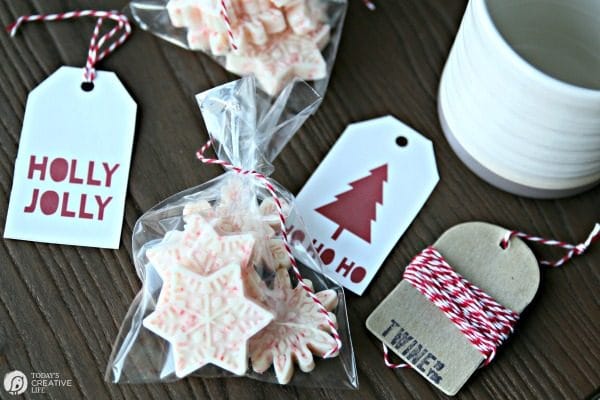 Find your download for these free Christmas gift tags to use.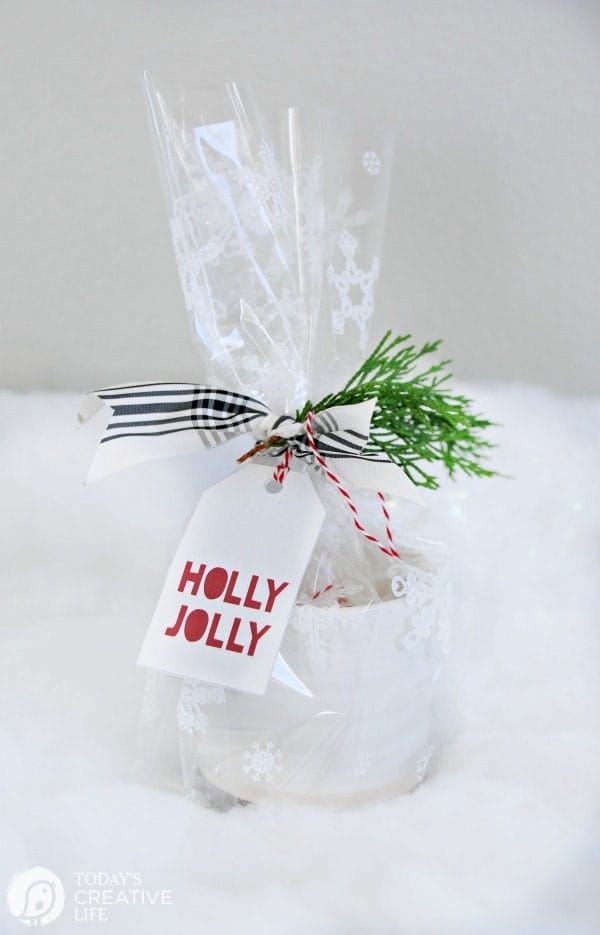 Thoughtful gifts don't have to cost a lot of money! You'd probably like my homemade Irish Cream too! So easy and always delicious!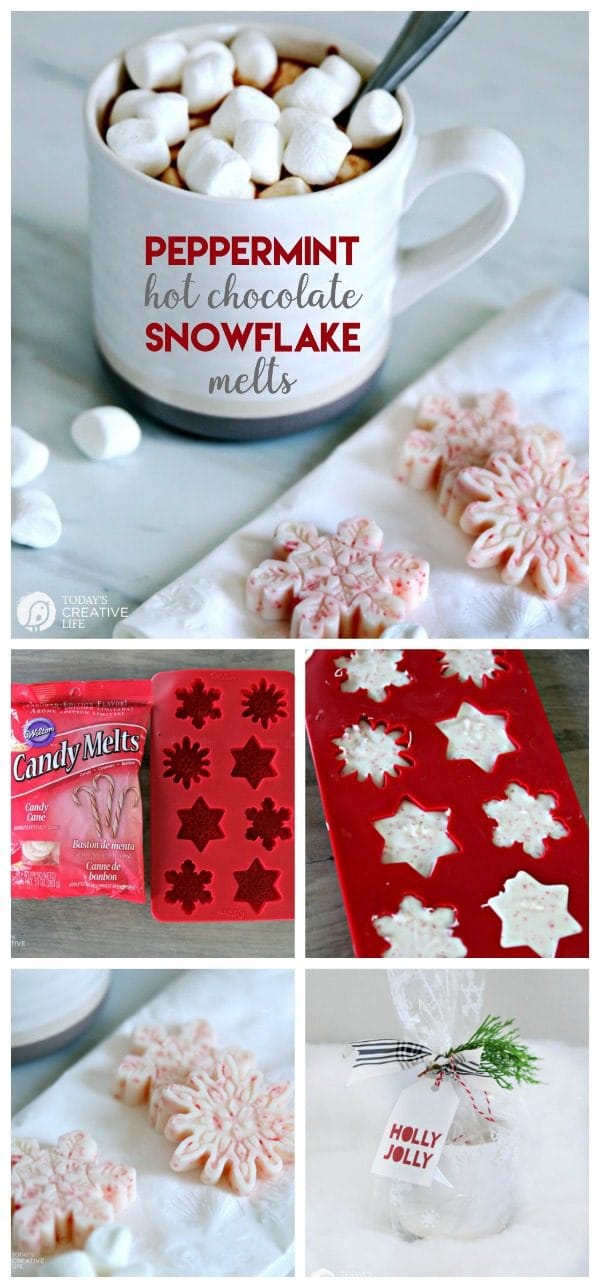 ---
More Hot Chocolate Recipes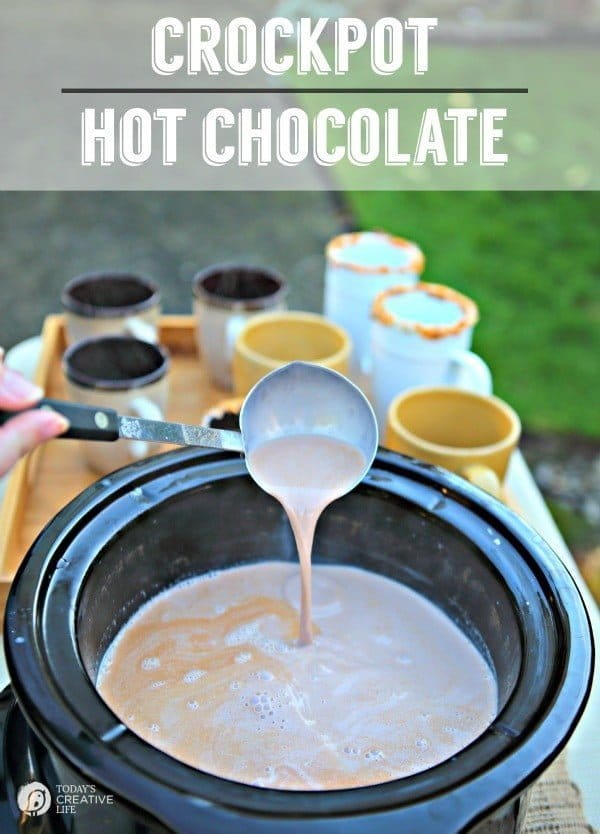 Creamy Crockpot Hot Chocolate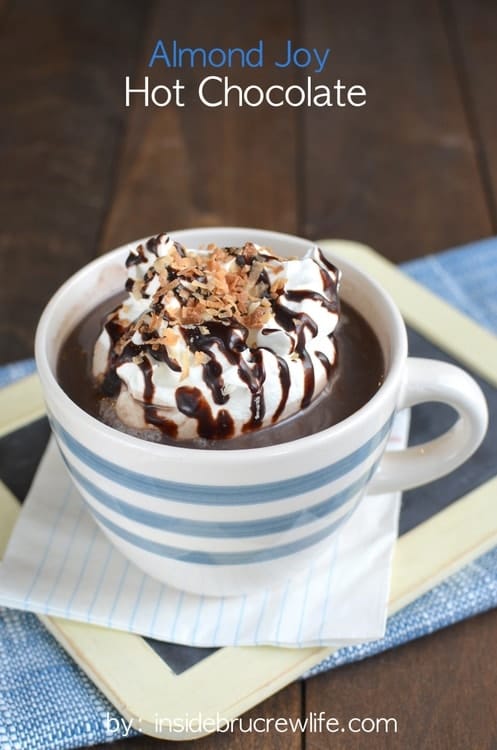 Almond Joy Hot Chocolate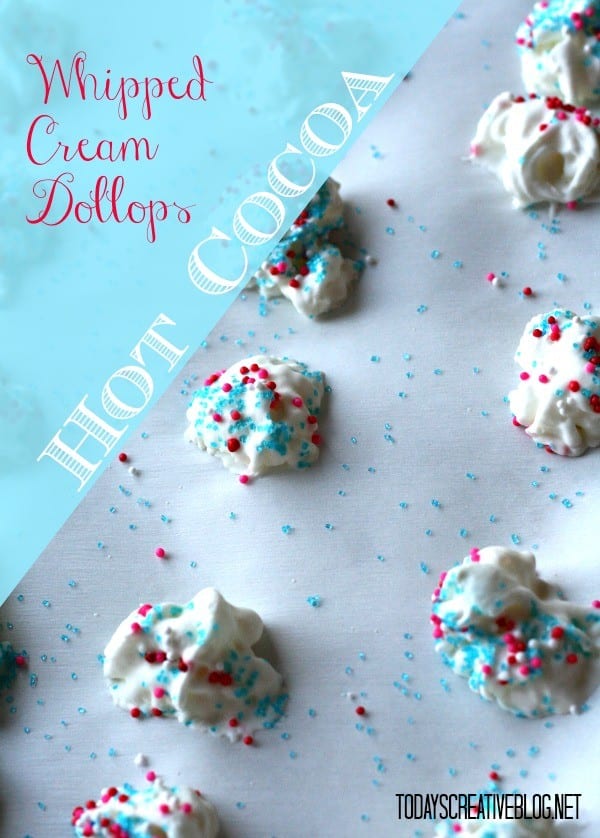 Frozen Whipped Cream Hot Chocolate Dollops