Oh, this is a great printable list of Essential Oil Diffuser Blends for Spring! It's hard to choose my favorite because they all make my home smell fresh and clean!
Lemon essential oil is one of my favorites, it goes so well with many other oils and it also has so many great cleaning purposes.
One of my favorite things to do with Lemon Oil is to wipe my black granite sink with it after cleaning. It gives is a nice sheen, as well as a fresh scent. It's like having a chemical-free air freshener!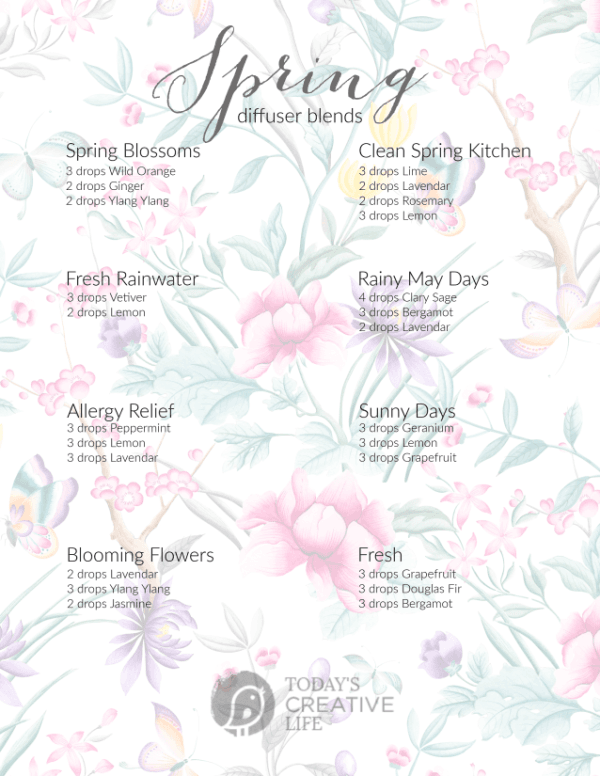 You can download this printable list if you're a Today's Creative Life subscriber. If you're already subscribed, head to the Printable Vault and grab a copy.
Subscribe Here and your password will be sent to you. Check your spam folder if you don't see it.
Essential Oil Diffuser Blends for Spring
I get most of my essential oils from doTerra, but have recently found a much more economical brand that has equal quality testing regulations. Revive is saving me so much money and my new favorite oil from them is rose! ROSE!!! It smells so good mixed with Lemon. Pure heaven.
Revive has created blends to match all your favorites from doTerra and Revive.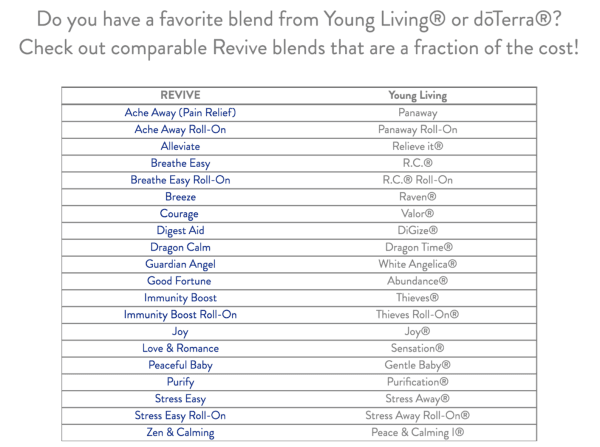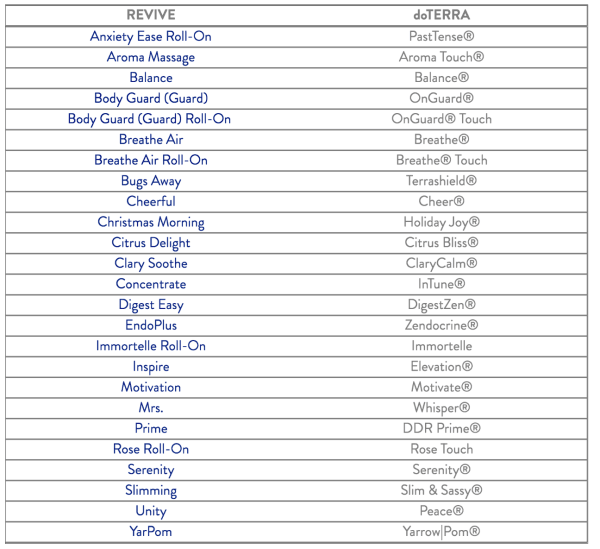 I love essential oils, but I hate the markup costs because of many companies being an MLM (Multi-Level Marketing). Some oils are less than half of what I was paying, and they are just as good, if not better.
How to Use Essential Oils
I mostly use mine for diffusing and pain relief. I am still learning all the benefits. Here are the Top 50 Uses of Essential Oils.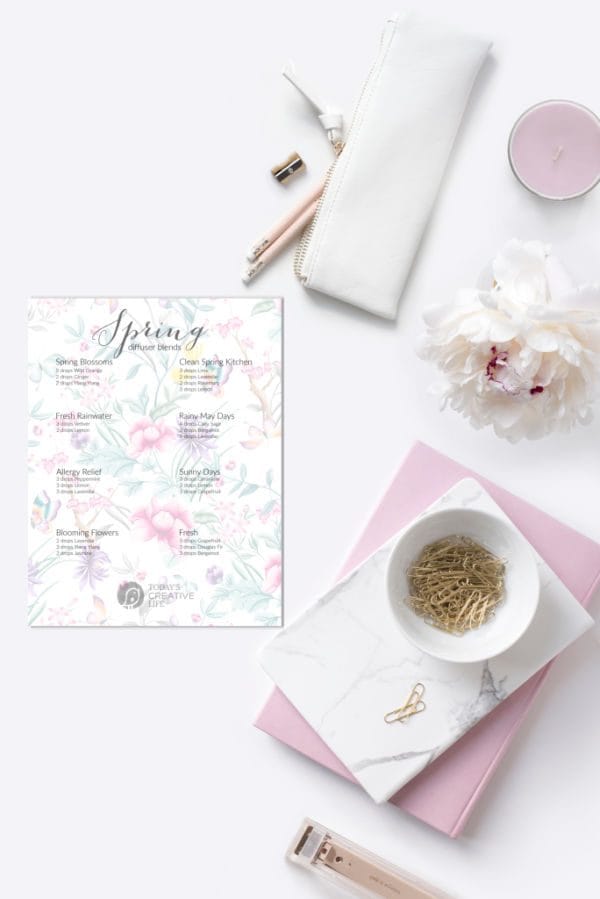 How Do You Diffuse Essential Oils?
I have been surprised when people visit my home and question me about my diffusers, wanting to know what they are. I just figured everyone already knew about them. Diffusing essential oils couldn't be easier.
I have a diffuser in the powder room, in my office, the kitchen and in the bedrooms. Diffusers can be so stylish now.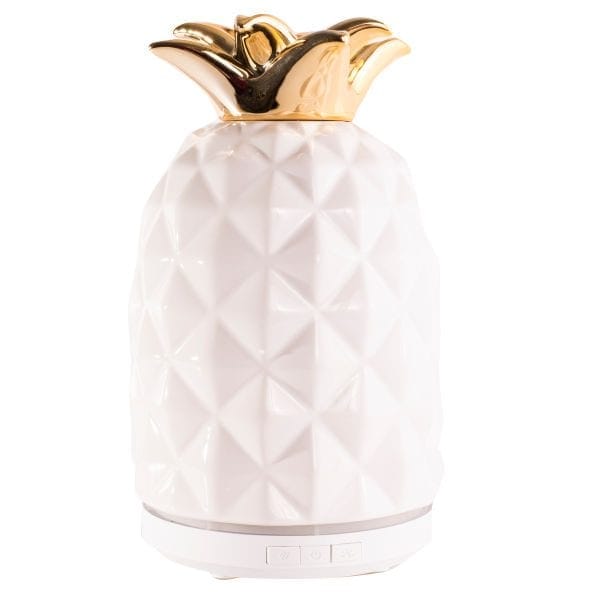 This is my current favorite because it's larger than most and runs for a longer period of time, not to mention how cute it is!
Supplies for Diffusing Essential Oils
Fill your diffuser with water to the recommended level.
Choose a diffuser blend recipe and drop oils into the water.
Turn on and that's IT!
If you end up dropping in more drops than indicated, you're OK. Turn it on and see if it seems too strong. If it's too much, you can dilute the blend by taking out some of the water and added more fresh water.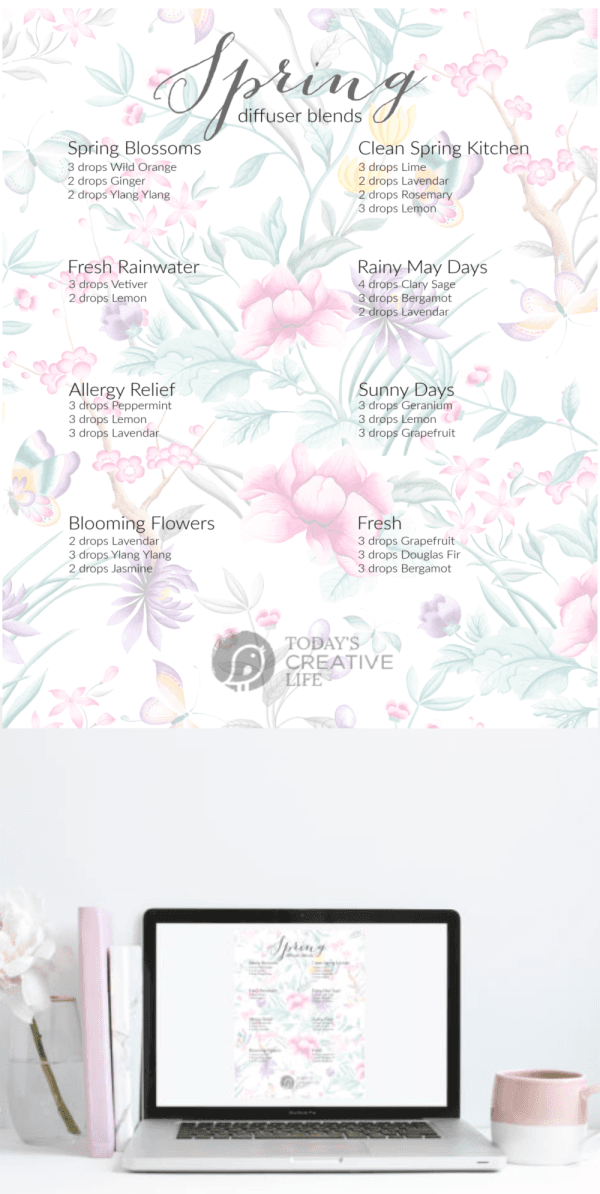 Enjoy the season with Essential Oil Diffuser Blends for Spring for a home that smells refreshing and pleasant.
After you try a couple of these, I'd love to hear your favorites. Just tag me on Instagram @TodaysCreativeLife and let me know!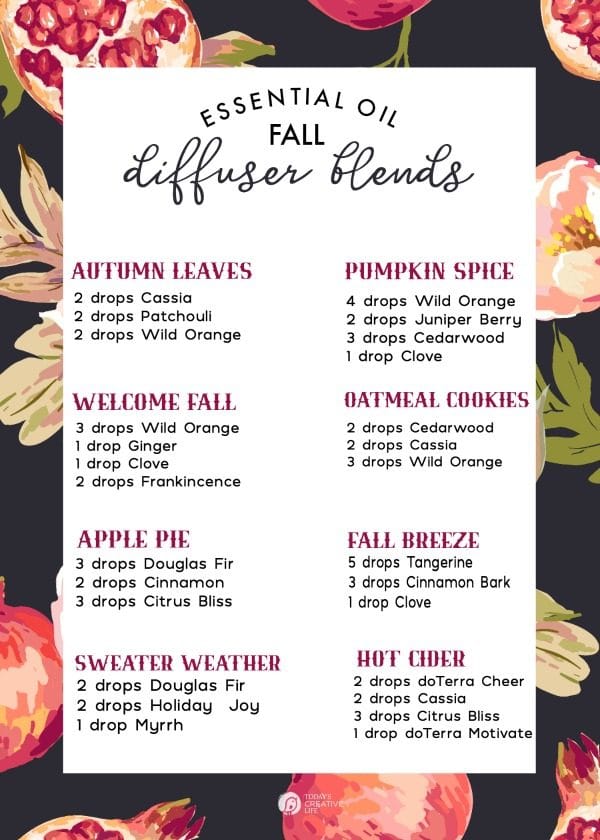 Diffuser Blends for Fall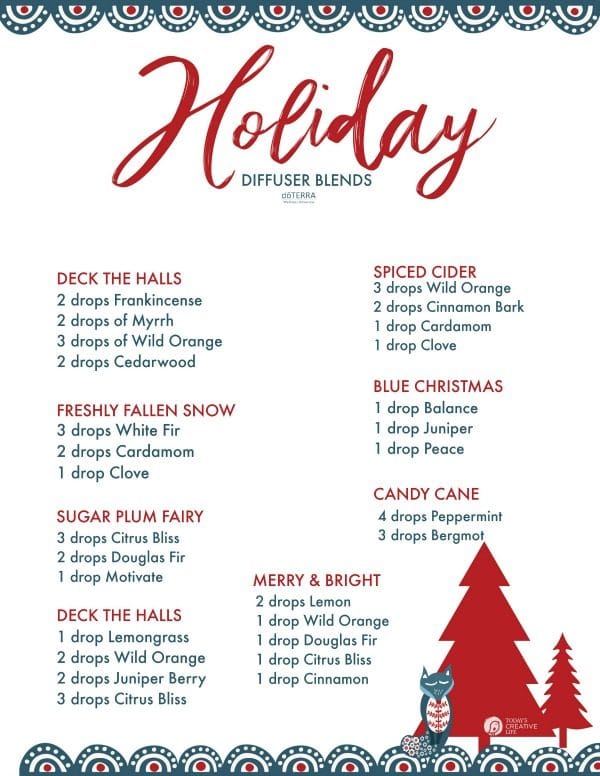 Holiday Scents for your Home
Household Hacks
Find more household hacks for creative living!
Who knew? Hydrogen Peroxide can be used in so many ways.
Magic Erasers can clean your toughest projects. One of my favorite products!
This list on what you should not use vinegar on is a must! It's not for everything!
Great tips for apple cider vinegar!
It's not just for smearing on sandwiches.
You'll love this list on what baking soda can be used for.
I use this stuff ALL the time! Corn starch can be used for so many household hacks.
Check out the fun ways to use this stuff.