And just like that, I've switched to Essential Oil Diffuser Blends for Winter now that Thanksgiving is over.
I love using my diffusers with different essential oil combinations and recipes to make my home smell amazing. The best part is they are non-toxic! Some give medical advice or claim a variety of health benefits, but because I'm not a doctor or naturopath, I wouldn't dare make any claims.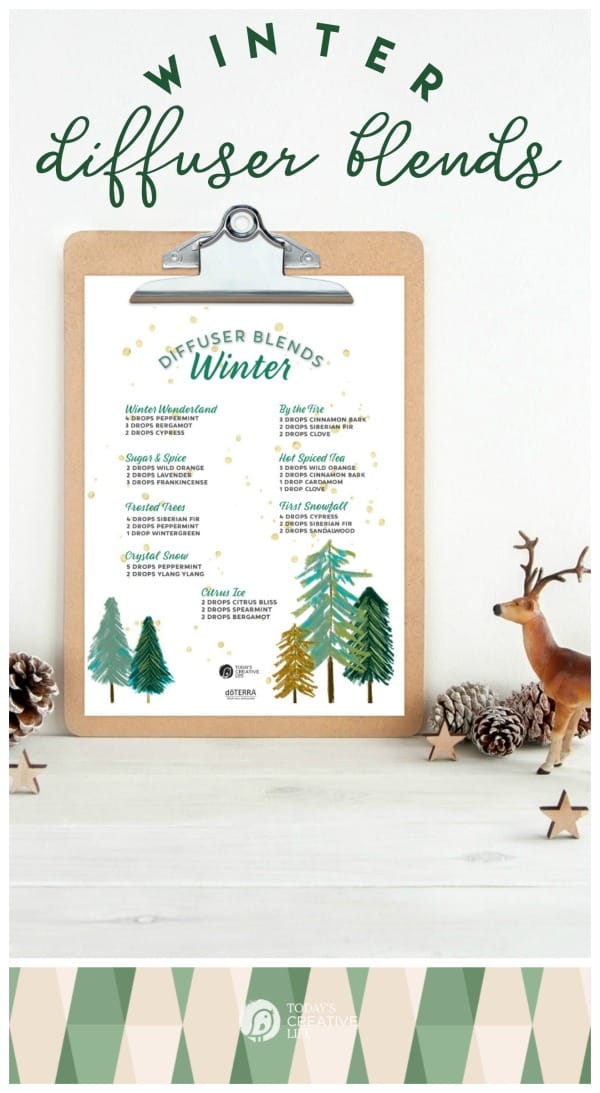 All I know is I love using them to stabilize my mood, for a restful night and to scent my home. I also love using them to scent all the DIY sugar scrubs I share here on Today's Creative Life.
Essential Oil Diffuser Blends for Winter
Most of the essential oils I get are from doTerra. I became a distributor so I could purchase them at wholesale anytime I wanted.
This printable for winter diffuser blends will come in handy. If you're a TCL subscriber, you'll find the free printable in the Printable Vault.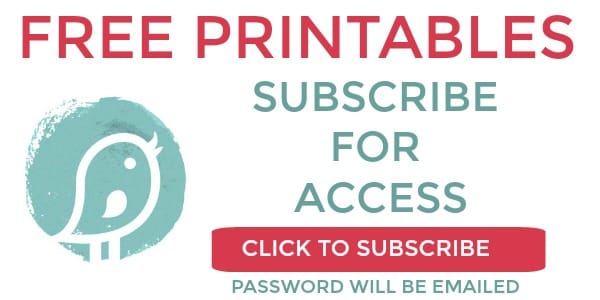 Subscribe here for free access. Your password will be sent to you. Be sure to check your spam folder.
Affiliate links for products listed are for your convenience only. This costs you nothing extra. If you happen to purchase anything as a result of clicking, TCL will receive a small percentage. Thank you for your support. This allows me to continue to offer you free content.
Winter Wonderland Diffuser Blend
Sugar & Spice Diffuser Blend
Frosted Trees Diffuser Blend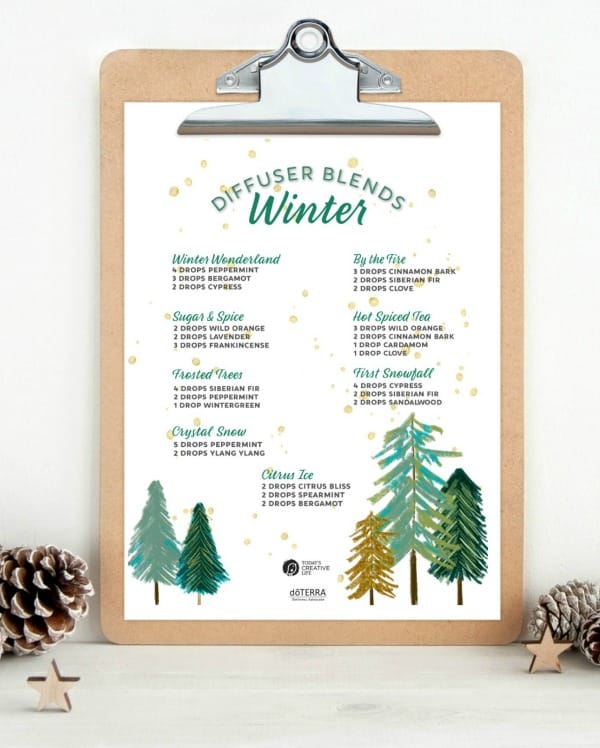 Crystal Snow Diffuser Blend
Citrus Ice Diffuser Blend
By The Fire Diffuser Blend
Hot Spice Tea Diffuser Blend
First Snowfall Diffuser Blend
My collection is growing, so much that I'm looking into these essential oil drawer organizers.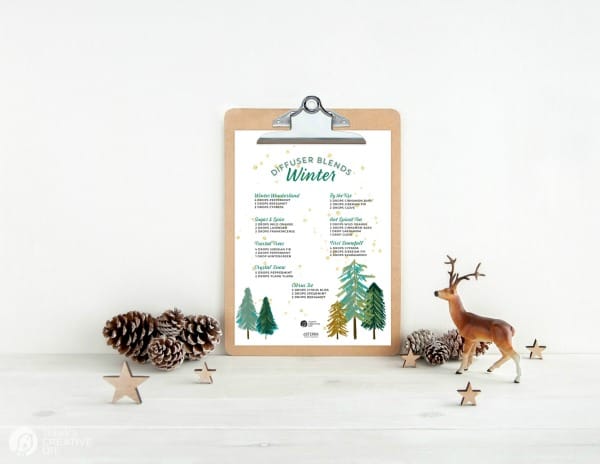 How to Diffuse Essential Oils
Supplies Needed
Fill your diffuser vessel with cool water to the waterline.
Add drops from your desired oils. If you end up adding more than the diffuser recipes, it's fine.
Plug in your diffuser and turn it on.
Enjoy!
Find your printable essential oil diffuser blends for winter in the Printable Vault.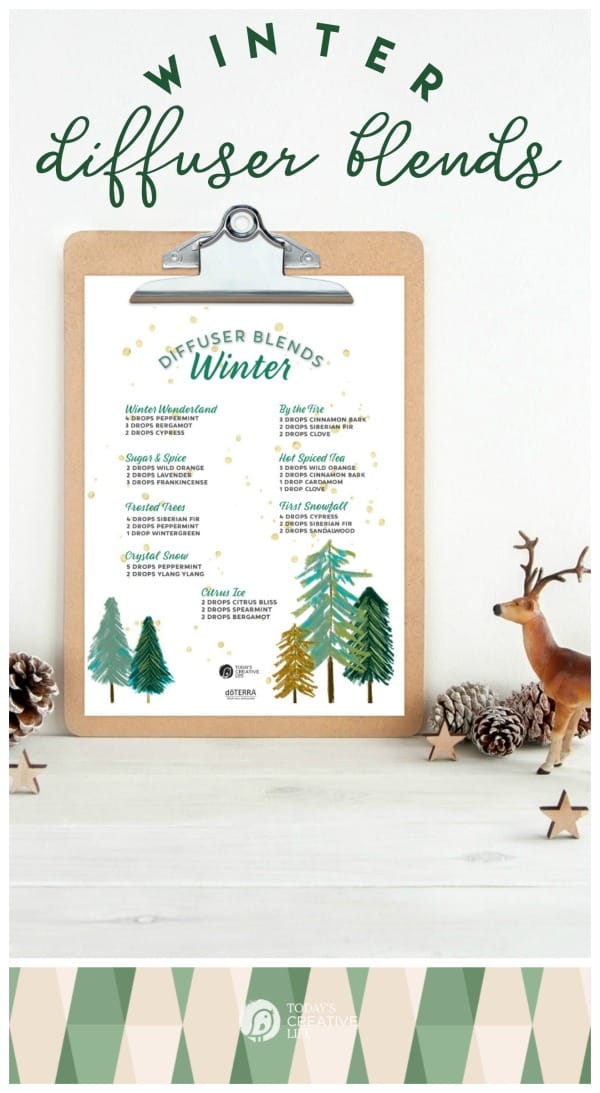 ---
Toxic-Free Household Ideas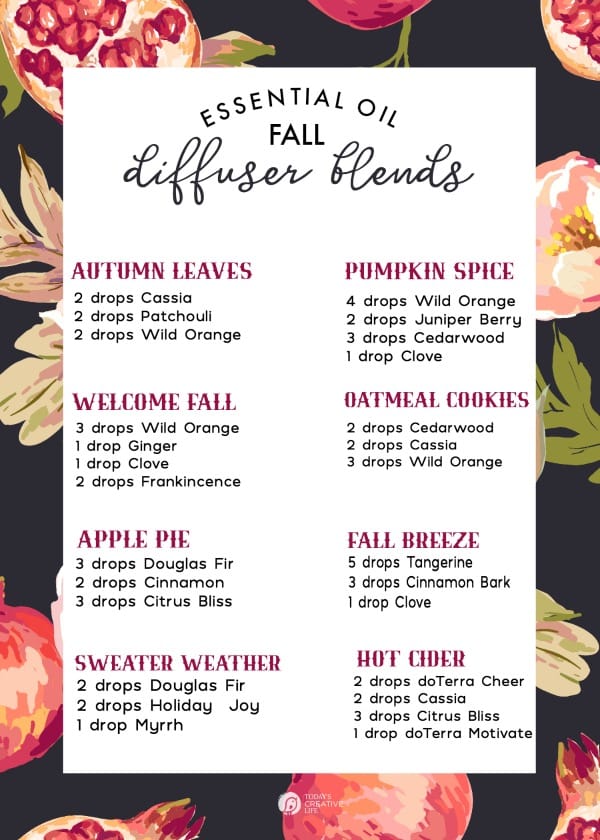 Diffuser Blends for Fall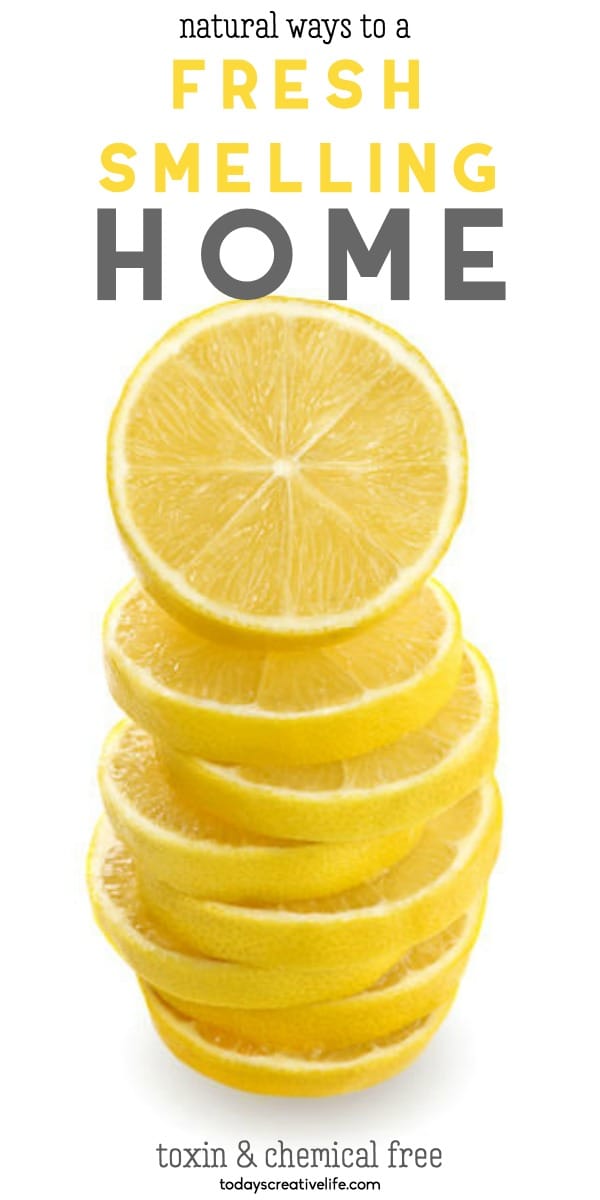 Natural Ways to Deodorize your Home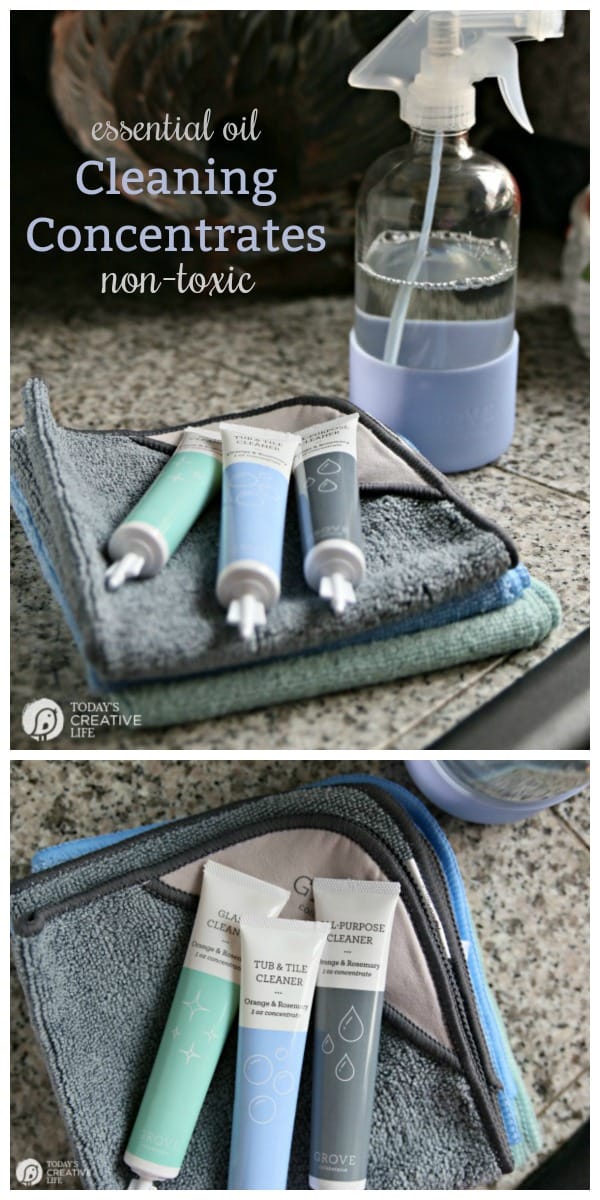 Non-Toxic Essential Oil Cleaning Concentrates