I have been slowly moving towards using all non-toxic products in my home, (my non-toxic mattress, my non-toxic floors ) which is why I'm partnering with Grove Collective in offering this non-toxic cleaning concentrates bundle. Keep reading to learn how you can get your own Non-Toxics Cleaning Concentrates Bundle for FREE!
Non-Toxic Cleaning Concentrates
Creating a non-toxic home can be overwhelming, especially when swapping out all your cleaning supplies.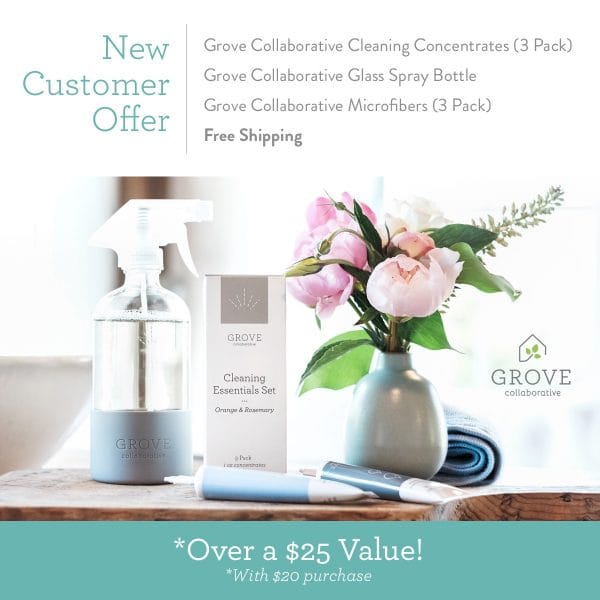 I've been using Grove Collaborative automated service to order all my favorite Mrs. Meyer's products (laundry soap, candles dish soap, all purpose spray, and my bathroom cleaning supplies) and of course my favorite walnut scrubbers.
I just recently added the non-toxic cleaning concentrates to tackle cleaning my home. I love that with this method, you are also eliminating plastics and using reusable glass bottles.
Here's a common myth I hear a lot: Making the switch to green cleaning products is too expensive.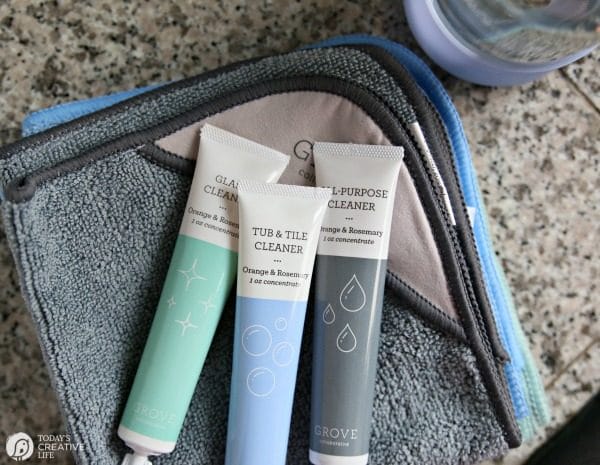 I can say from experience that creating a green cleaning kit can be easy and affordable. You don't need a cabinet stuffed with products — in fact, I now use fewer (and better!) products.
You can get a jump start on your green cleaning routine by grabbing this free set of cleaning concentrates + glass spray bottle + microfibers.
Cleaning Concentrates Bundle – FREE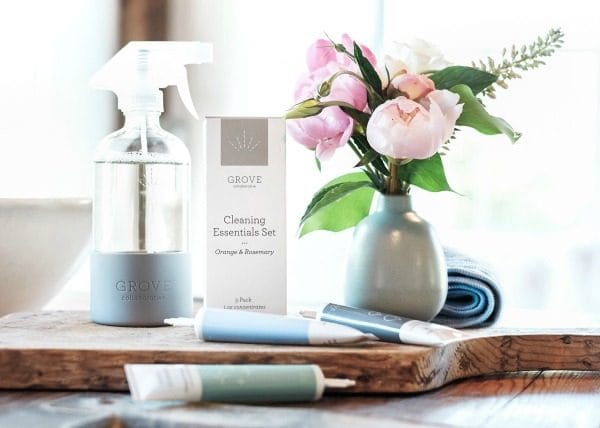 Right now, you can try them for free with your first order of $20 from Grove Collaborative. This offer ends Sept 10th at 6pm pst. All links provided are affiliate links.
Free Grove Collaborative Cleaning Concentrates Set (3 pack of all purpose cleaner, glass cleaner, tub & tile cleaner)
Free Grove Collaborative Glass Spray Bottle
Free Grove Collaborative Microfiber (3 pack)
Free Shipping & 60 Day VIP Trial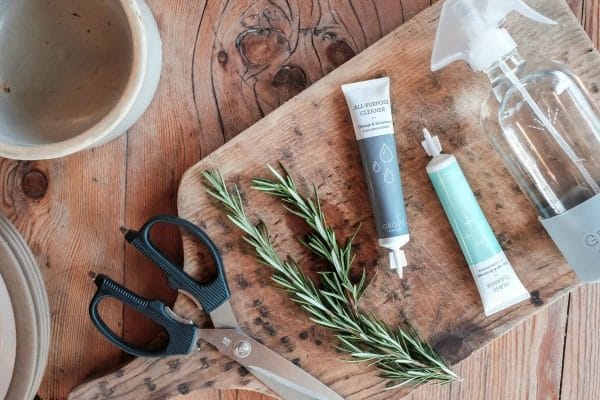 If you're already a customer, you'll receive a free set of the Walnut scrubbers — they're sustainably made and get dishes super clean! I love using them to clean my black granite sink!
Plant Derived & Essential Oils Non-Toxic Cleaning Concentrates
Each concentrate is made with plant-derived ingredients and essential oils, so you can feel good about using them in your home. I was especially thrilled to see that these cleaners combine my two favorite scents: orange and rosemary. It's truly the perfect all-season fragrance.
The set also comes with a gorgeous spray bottle made of glass to mix up your cleaning concentrates. The bottle is very sturdy and the silicone sleeve keeps it from slipping out of your hand. I've purchased a few so that I can keep one in the kitchen, one under the bathroom sink, and I even leave one out for misting succulent wreath.
Along with the spray bottle and cleaning concentrates, these Grove microfibers are great for wiping down counters, cleaning windows and mirrors, and scrubbing the shower door. I just pop them in the wash when I'm done — if you take care of them, they'll last for years.
That's one of the (many) reasons I love Grove Collaborative: Their products work AND they're good for the planet. Once you sign up, Grove will deliver your favorite natural products (carbon offset) right to your doorstep, on your schedule. They'll even save 25 square feet of rainforest for every order!
If like me, you're trying to reduce your impact and create a healthy home, I can't recommend Grove enough. Here's how to get your free gift and give them a try:
Sign up for Grove Collaborative here . You will receive the Grove Cleaning Concentrates Set for free when you sign up! Already a Grove Collaborative Member? Click here.
To receive this offer, your order needs to be a minimum of $20. Choose the combination of products and scents you love and receive your first box within a few days. My favorites are the Mrs. Meyer's Laundry soap, Mrs. Meyer's candles and I love the Thatchers Witch Hazel! I have it set to send me a new candle every month!
You made it! Click Finish & Pay and place your order.
Pssst… made it this far? Here's a bonus tip to help you save even more: Once you have submitted your Grove order, you will be signed up for the free 60 day VIP trial. For 60 days, save even more with free shipping, free gifts, price matching, exclusive sales and personal service.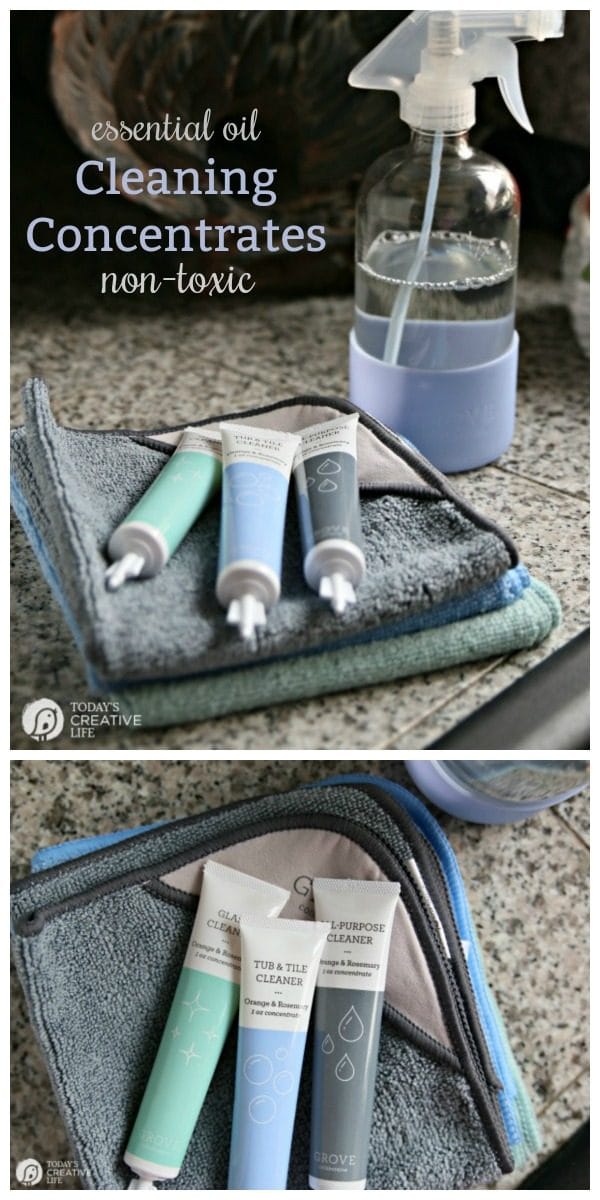 ---
See more Non-Toxic Cleaning Ideas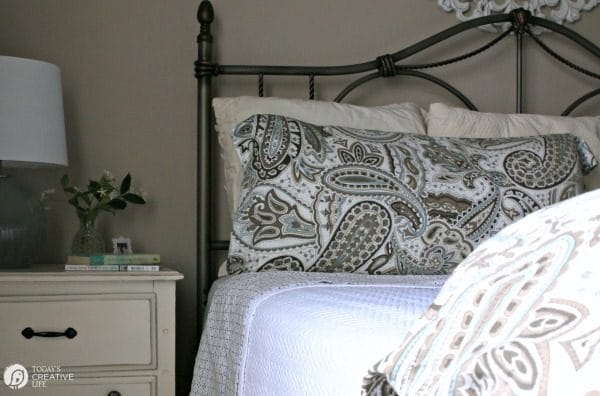 Non-Toxic Mattress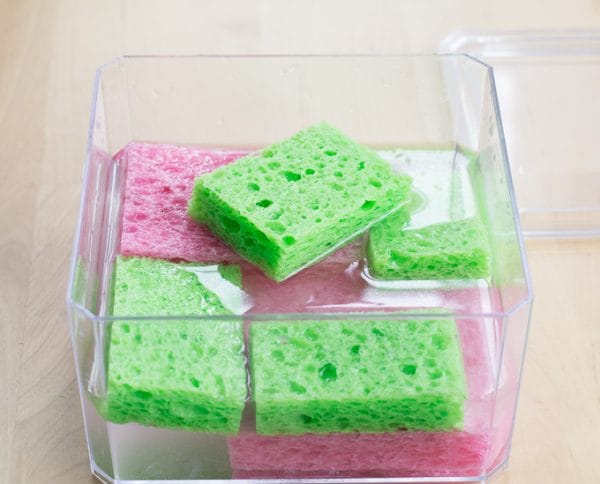 Non-toxic Dryer Sheets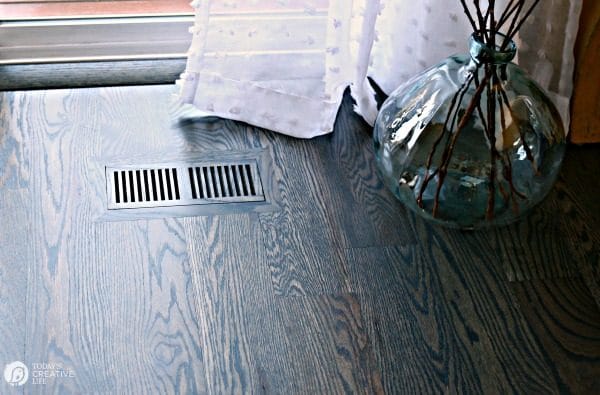 Non-Toxic Hardwood Floor Cleaner and