After many lessons, I'm sharing the Best Wood Floor Cleaner for your hardwood flooring, especially for high traffic areas. I know many of you will be shocked to learn that the best hardwood floor cleaner is not a homemade hardwood floor cleaning solution made with vinegar. Don't believe all the DIY hardwood floor cleaning solutions using vinegar. Vinegar will damage your hardwood floors.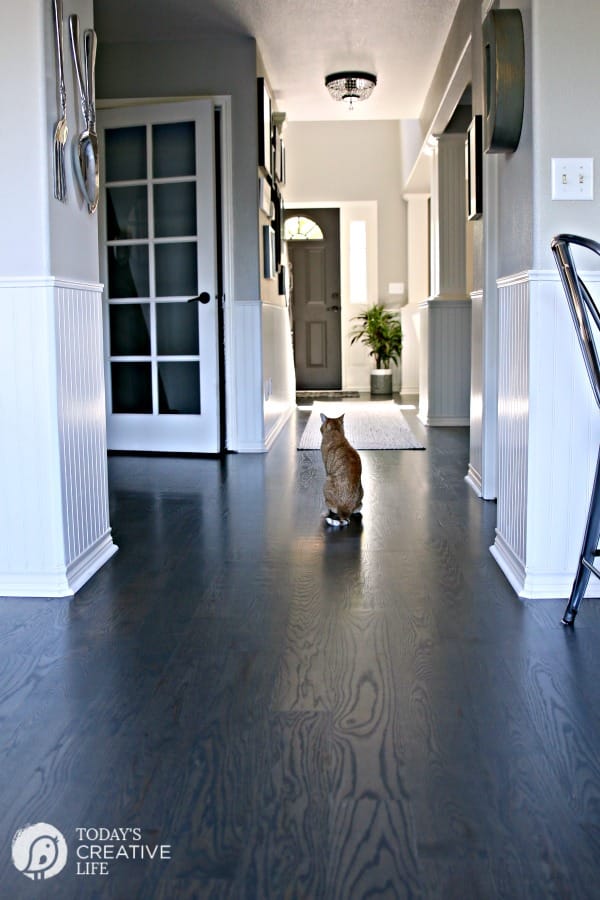 Best Wood Floor Cleaner
I know, I know… Homemade cleaners using vinegar are all over Pinterest and while they are a great non-toxic cleaner for other hard surfaces, (tile, windows, etc) vinegar should not be used on hardwoods. Reasons are listed below.
I use vinegar for all kinds of cleaning purposes, but not on my wood floors. Not anymore anyway, and definitely not on my newly installed hardwood floors.
I've shared how I clean and deodorize my microwave and there's nothing like my homemade fruit fly trap that I use apple cider vinegar as the lure. The point is, I love vinegar and still use it for many other household purposes.

The best hardwood floor cleaner is one of the Bona products.
In the past, thinking I was making a good eco-friendly choice for my home and family, I used vinegar on wood floors. If I wasn't using a homemade cleaner with vinegar, I was using a steam mop.
Both will damage your hardwood flooring. No wonder my flooring turned so dull in a matter of months. I had damaged the finish.
Why Vinegar is NOT your Best Hardwood Floor Cleaner
You won't notice it for a while, but trust me, it is not a good choice for keeping hardwood and laminate flooring in good shape. I wish I would have known about Bona Hardwood Floor cleaners then and I wish there was more information on what not to use vinegar for. Good Housekeeping has a short article with a great list.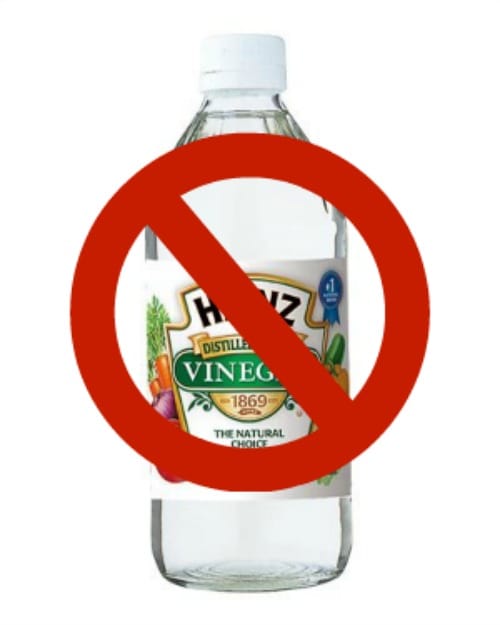 Vinegar is an acid. Even diluted with water, there's enough acid to eat away at the finish of a floor. The pH neutral cleaners are a safe bet for ensuring the finish lasts.
Water and wood don't mix. Often, a vinegar and water mixture is applied to the floor with mop and bucket. It's almost impossible to control the amount of water placed on the floor with a standard string or sponge mop and most likely too much water will end up on the floor. It's no secret that water and wood don't mix so any micro scratches on your floor can absorb the water and potential buckle or peel over time.
Remember you're cleaning the finish, not really the wood. Most floors are finished (and sealed) with a polyurethane finish. This creates an uber-durable surface that can last for years with the right care. Note that if your floor is not sealed, your floor care regime will be a little different – and should definitely not include water and vinegar.

If you're a regular reader, then you know I have been working with Bona Flooring and had new wood flooring installed last fall. While I've always loved Bona products, I never realized that all their products are non-toxic. I have been schooled by all the practical hardwood flooring advice on their website. All the products they used to install my gorgeous wood flooring, from the stain to the finish were a water-based finish.
Best Hardwood Floor Cleaner that's Non-Toxic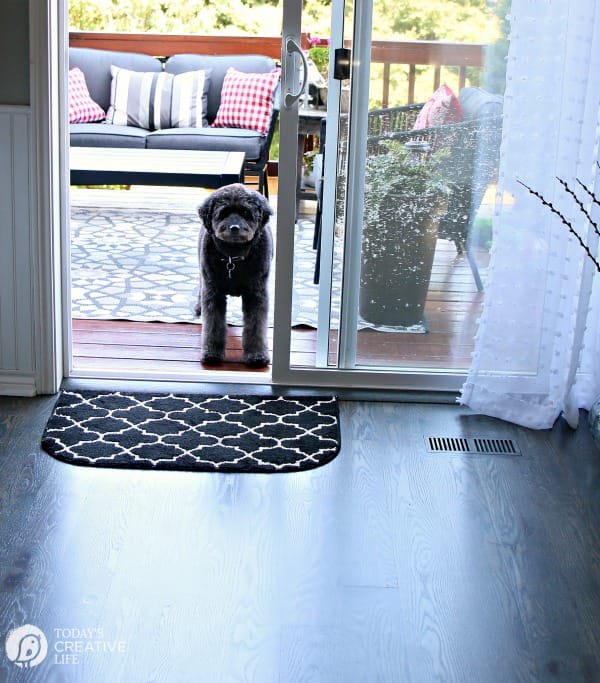 We didn't even have to leave the house because of odors or fumes. It was safe for our animals and us to stay in our home. Because of inconvenience, we went to a hotel for two nights, but the cat stayed home, safe and sound. We were able to come into the home with sock feet after the finish had set for at least 12 hours. Never once did I smell anything noxious. See more about Waterborne Finishes and Sealers here.
Now that I know better, you can bet I am dedicated to using all Bona Floor Products, which, as I mentioned, are all non-toxic. I pick up mop refills, extra cleaning pads, or one of their spray bottle cleaners at my local Lowe's or Home Depot. I also love the Wet Cleaning Pads for convenience. Use the Where to Buy locator here.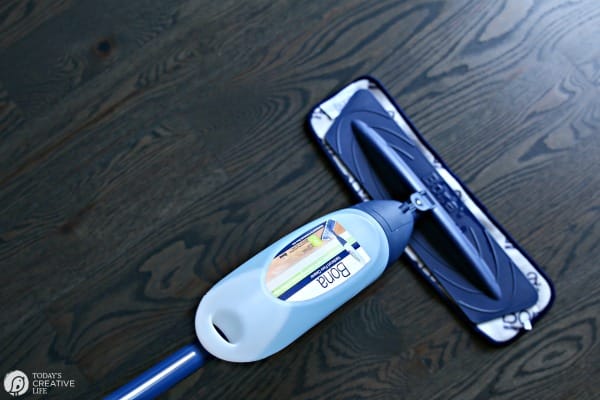 I will never make these mistakes again! I have also researched and educated myself on the Do's and Don'ts of wood floor maintenance.
Now that I know what the best wood floor cleaner is, there is NO WAY I'm going to ruin these floors!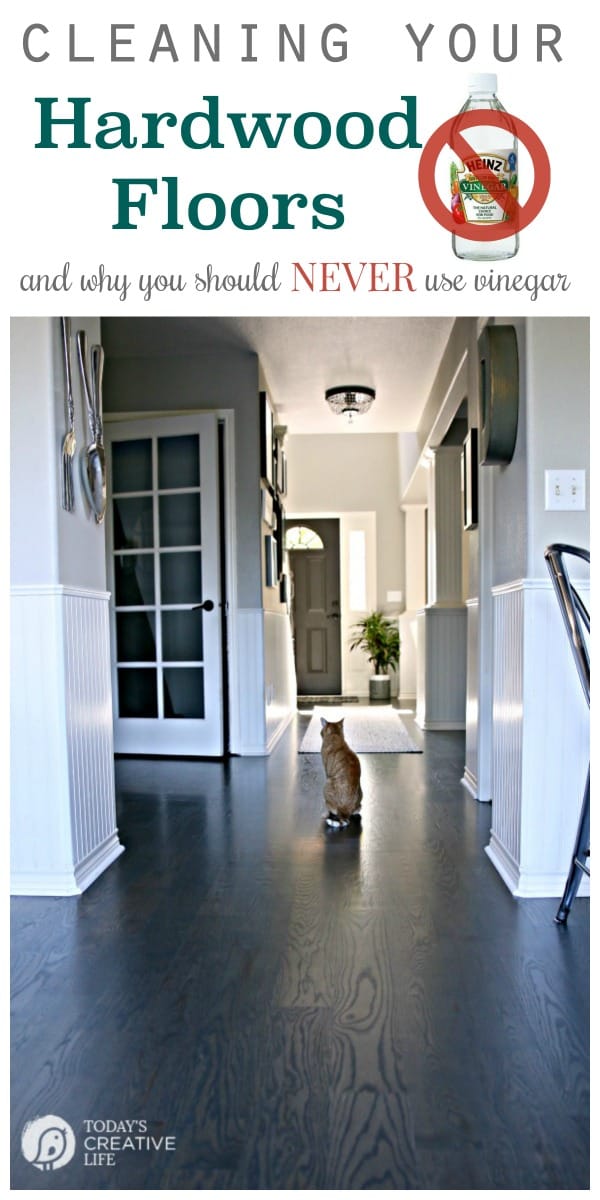 ---
More Flooring Tips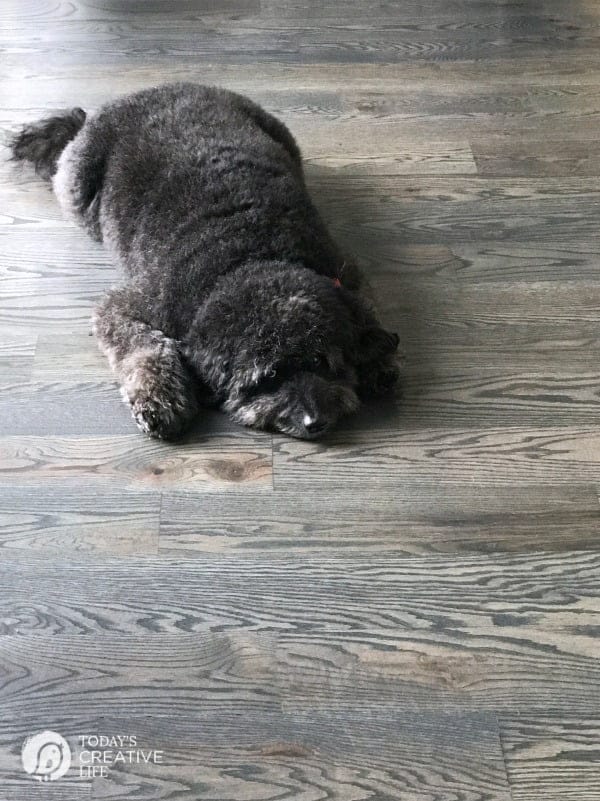 Eco-Friendly Floor Finish for High Maintenance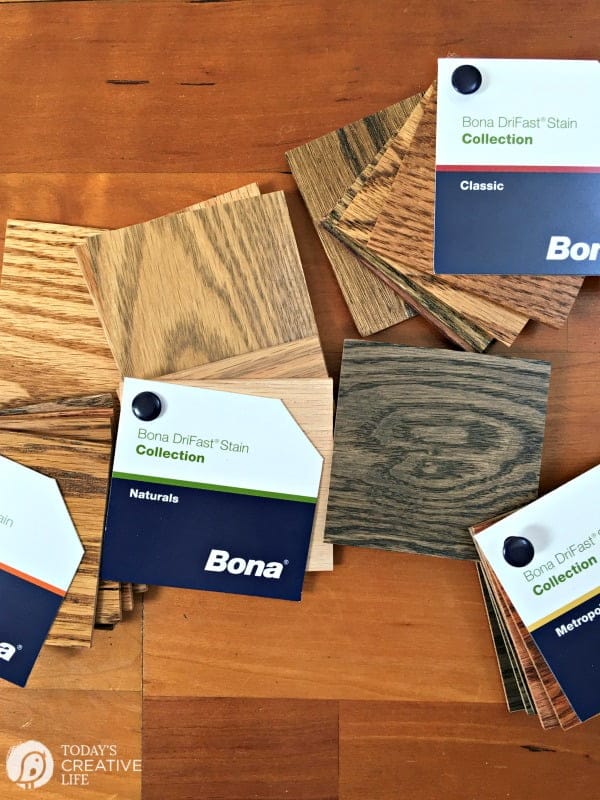 Hardwood Flooring – Choosing a Color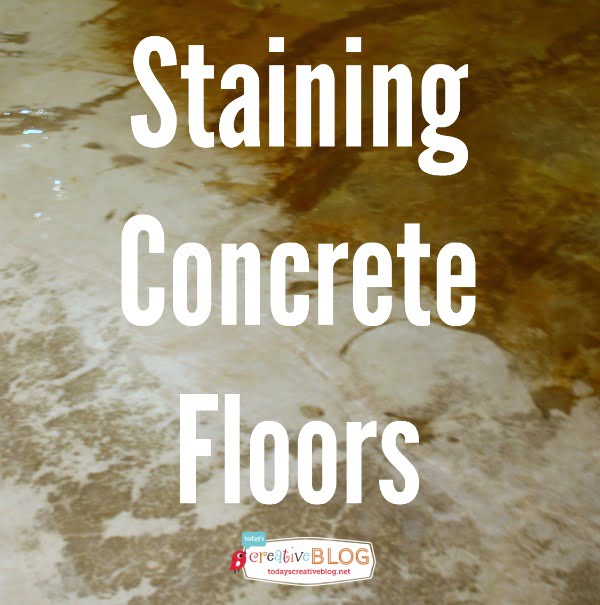 Staining your Concrete Floors
This post is sponsored by Bona Floors. Opinions about Bona products are 100% mine.