I know so many people LOVE their Planner Stickers! You'll be happy to grab these free printable planner stickers designed by my friend Julie! These work best using a Cricut Explore Cutting Machine, but you can use scissors if you prefer. If you don't have a cutting machine yet, here are a couple that I recommend and own. Use my affiliate links below.
Cricut Explore Air Deluxe Starter Set
Cricut Explore Air 2 Ultimate Set
---
Planner Stickers FREE Printable

Hi, I'm Julie and I own an Etsy Shop called JulieChatsPlans. I'm excited to be taking part in the Celebrate Summer Series, here at Today's Creative Life! For me, summer is the very best and busiest time of the year. I have two kids (16 and 9), a husband, a dog and my own planner sticker shop. Things can get a little chaotic when you throw them all into the mix at once. So today I thought I'd share a bit of how I keep track of all those things. I'm here today to share a free sheet of printable planner stickers and show you how I use them to stay organized in my planner.
While I'm introducing myself, I'll give you a little background. My family and I live just outside Portland, Oregon. Our summer weather comes and goes very quickly. That means we always try to make the most of every bit of sun we are gifted. My husband and I both work from home and while we're really thankful to have this opportunity, having the kids around for days on end can make it really hard to stick to a work schedule. After school gets out, planning gains an added level of challenge.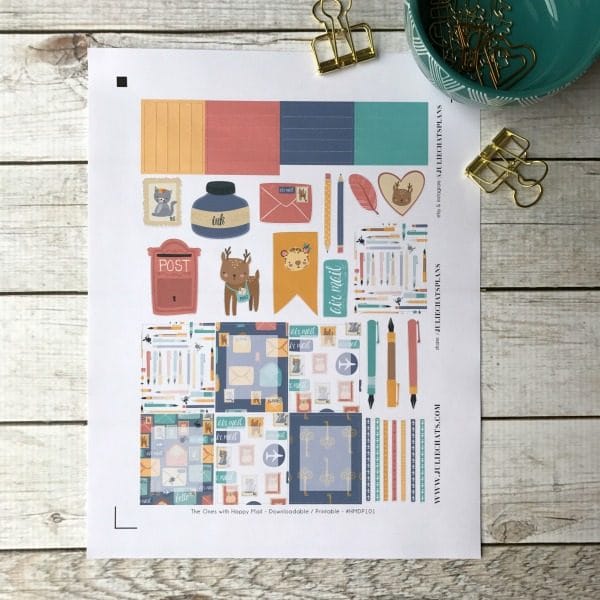 How to Use Planner Stickers
I keep track of the stickers I design for my Etsy shop, orders, customer inquiries, social media marketing, my son's camps, my daughter's volunteer hours and sports for both kids. In addition to all the regular daily life stuff, in the summer there are barbecues, outdoor concerts, family vacations and escapes to the beach. In order to keep my sanity, I turn to my good old fashioned analog planners. I use two, one strictly for business, the Get to Work Book, and one that's a mix of family and work responsibilities, the Erin Condren Life Planner.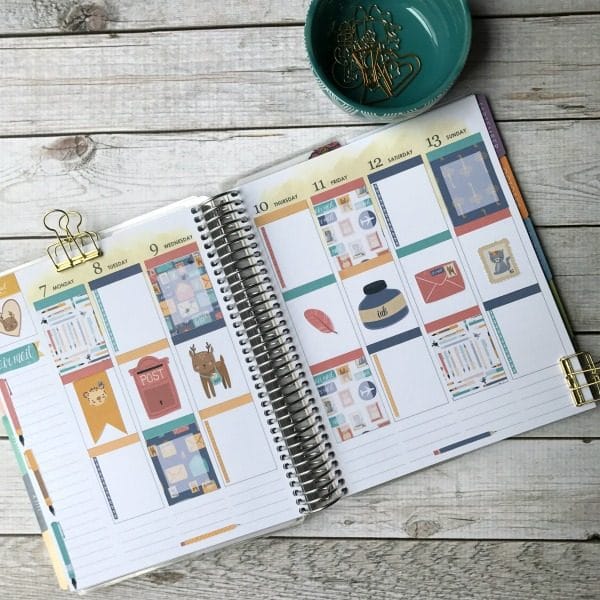 But, I don't rely solely on paper planners. It is 2017, after all, and my family is well equipped with modern conveniences like cell phones and tablets. So we are all connected with a family calendar app to make sure everyone knows where they need to be for certain events. Being able to receive texted reminders is great, but I am someone who also needs to have appointments, lists, and goals written down. Writing down important things helps me keep them in the front of my mind. So I keep a planner that has a monthly calendar and also spaces to keep track of our daily commitments and to do's.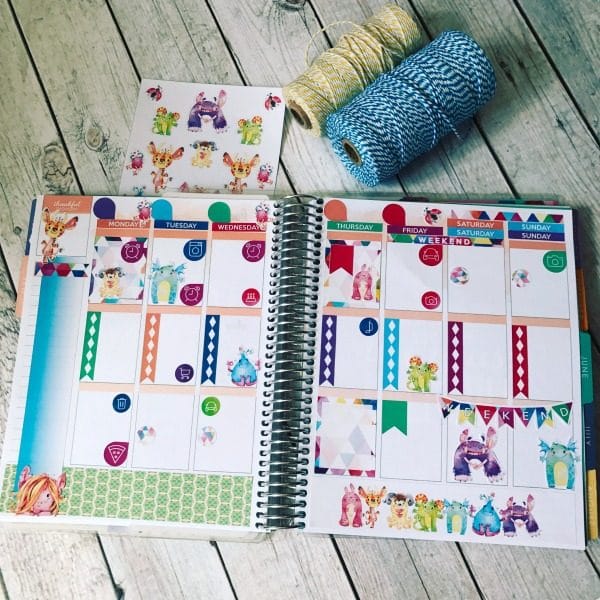 I have a long history with paper planners, I started using one in high school. How did I make the jump from using a planner to designing stickers for my own Etsy shop? Well, I've been a freelancer in the craft industry for more than 10 years. I've designed and sold many of my own products during that time through pop-up shops, scrapbook stores and online. I consider myself an entrepreneur who has always been looking for the perfect opportunity to help people using my creative talents. During the past few years, I started expanding my idea of planners while I watched all these new versions being introduced in the market today. It's so fun to see all the bright colors and variety of calendar inserts and accessories people use. I started researching planner related items and was really attracted to planner stickers. I really loved using them to add color and style to my planner. They also help me keep track of lists and make special events stand out from the other things I put in my planner.
See all of Julie's Planner Printables Here!
Over the years, I've learned that I love dreaming up new ideas; combining color, texture, and pattern; and designing on my computer, as well as with paper and stickers. I had started a blog in 2008 to share scrapbooking, DIY crafts and home decor ideas. Over the years, I've designed and sold baby announcements, party invitations, scrapbook products, custom die cuts and more. In 2014, I made the move to my own domain, JulieChats.com. At that time, I set up an Etsy shop but didn't really have a good idea of what I wanted to sell. So I never listed anything. Fast forward to 2016, one of my clients is a craft manufacturer and the planner world is exploding. A good friend and I started looking into planner related projects for this same client. After a meet up with our friends at the Oregon Planner Society, she and I began talking about how excited everyone was about their planners. They were hungry for anything they could use to decorate them. I talked about the possibility of using my Etsy shop to sell planner stickers. My friend said, "Go for it! You can do it!"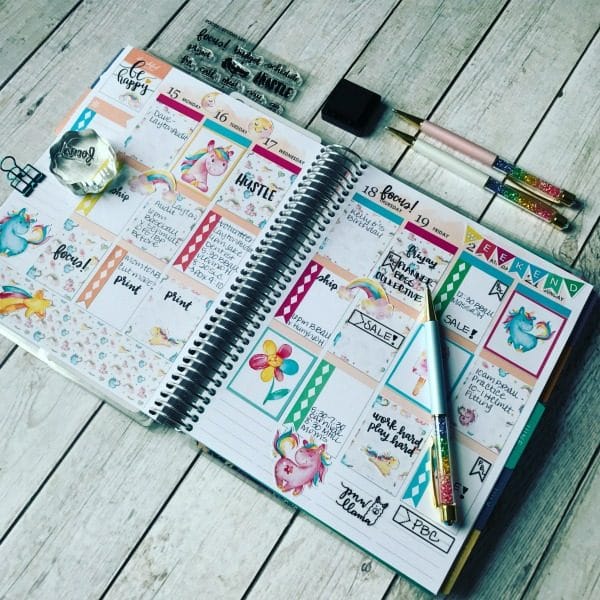 I had an idea of the types of stickers I would design, but I wanted to be sure it felt right for me. Over the next nine months, I researched everything I could about designing and making planner stickers. I didn't want to jump into a new venture by copying others or "riding the wave" and fitting into the marketplace offering the same style stickers others were selling. I also wanted the products in my shop to be something I would use in my planner. In January 2017, I listed my very first sticker collection.
The past few months have been a flurry of fits and starts – no sales, lots of sales, slow computers, tons of ink and a lot of just saying YES! I made a resolution when I started my Etsy shop, I would say YES to as many business opportunities as I could. I have passed out samples, designed and mailed special samples, sponsored giveaways, attended local meetups big and small and I flew to San Francisco to attend PlannerCon in March. I met so many great people – planners from all over the world, other Etsy shop owners and creative business entrepreneurs I have looked up to as mentors for years. I came home energized to dive into my business.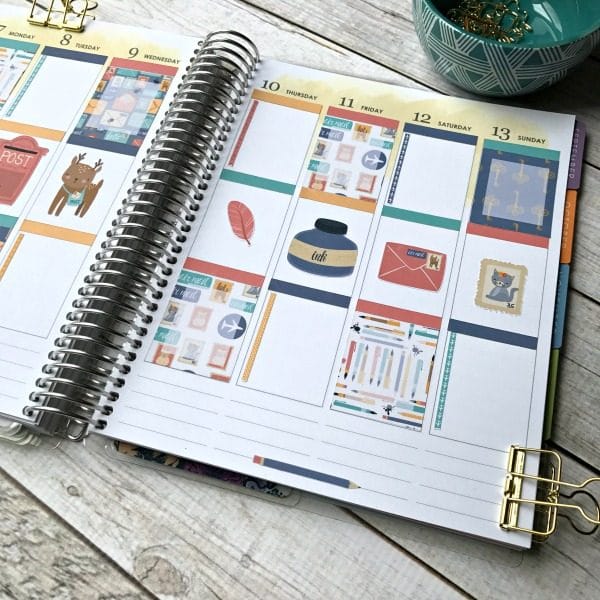 In April, I applied for the Planner Boss Collective Sale. The sale happens three times a year. I was lucky enough to be chosen to participate, along with 99 other planner shops. The month of May was a whirlwind of preparation for the sale, which was May 19-21. During the sale, I met quite a few of my goals, but hope to surpass a few more by applying to participate in the next sale in September. I can't wait to see what other goals I can smash during 2017!
Starting my own business has been sort of like on-the-job-training. I thought I knew a lot before I started but in reality, I have learned so very much more by just jumping in, saying YES and learning along the way. If you're considering starting a business, let me be one of your cheerleaders! Just GO FOR IT!! I feel so passionate about entrepreneurship, that I recently started brainstorming ways that I can use my Etsy shop to help other small business owners. I designed a sticker collection The Ones for Bosses as a way to help other owners keep track of all their responsibilities. These stickers are just the first, in what I see as a line of planner products I will design especially for all you entrepreneurs out there. So stay tuned!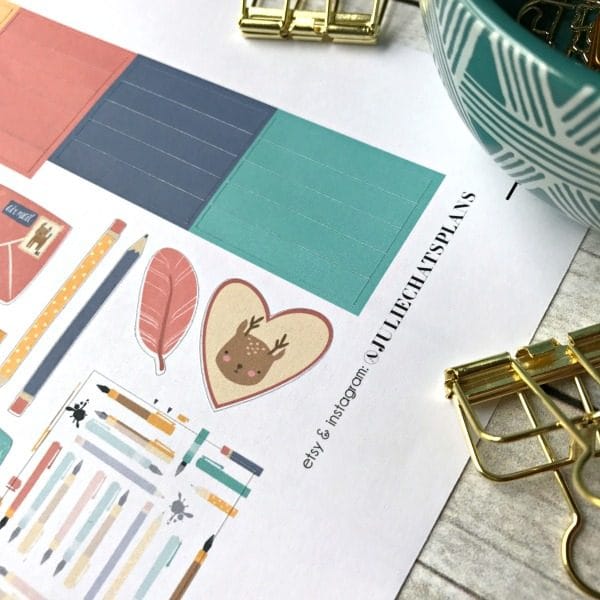 Now back to planner stickers! (And thank you for following me down that nostalgic path…)
I love selling printable stickers and helping customers add functional and stylish stickers to their planners. I know there are all kinds of customers out there. Some really want to have their stickers arrive in their mailbox printed and cut. Other customers have their own digital cutting machines and would like to download, print and cut their own stickers. Still, others would like to print their stickers and trim them with trimmers or scissors. In an effort to offer something for everyone, I'm adding printable sticker downloads to my shop this summer. To kick off this fun, new addition, I designed a free downloadable planner sticker sheet for you to print and cut, however, you wish. This kit has all my favorites, lots of saturated colors, cute animals and function too.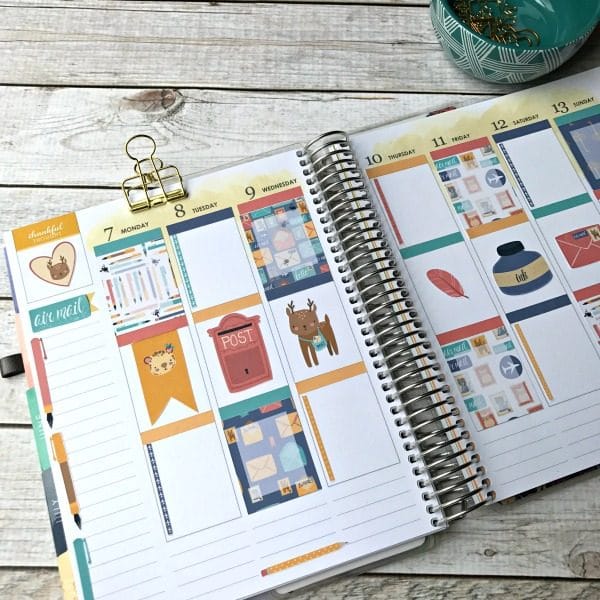 I'm calling this set The Ones with Happy Mail. The file is available to download and below. Print and trim the .pdf with scissors or a trimmer to fit your planner or use the .png and .svg files to cut it on your electronic die cut machine. Then decorate your planner to your heart's content. Use just one free printable sheet to decorate a week or print multiple sheets to decorate wall calendars and to-do lists.

I hope these cute stickers will encourage you to plan your summer and document all those precious memories as you go. Planners aren't just lists of things we need to do, they are also full of memories of summer's past! So go ahead and add a photo or two when your week is finished. Your family will love looking back on these memories when they're trapped inside by all that cold, rainy weather this winter. (OK, you may not be trapped inside by cold, rainy weather during the winter, but I'm betting those of us in Portland will be!) 🙂
Meanwhile, check what's in your planner for this weekend and get out there and enjoy your summer!
Download Free Printable Happy Mail Planner Stickers PDF and SVG here: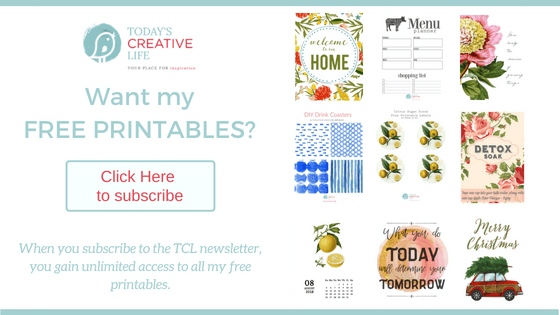 PDF: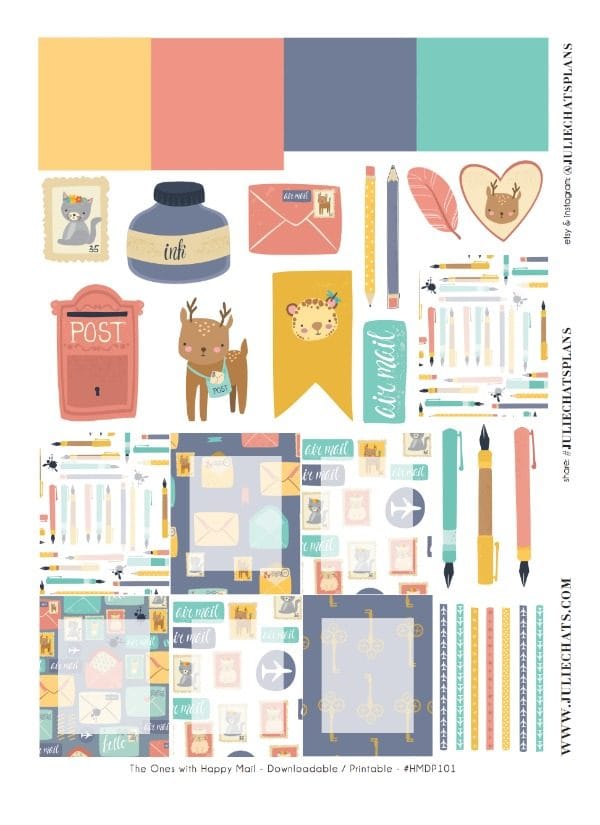 SVG: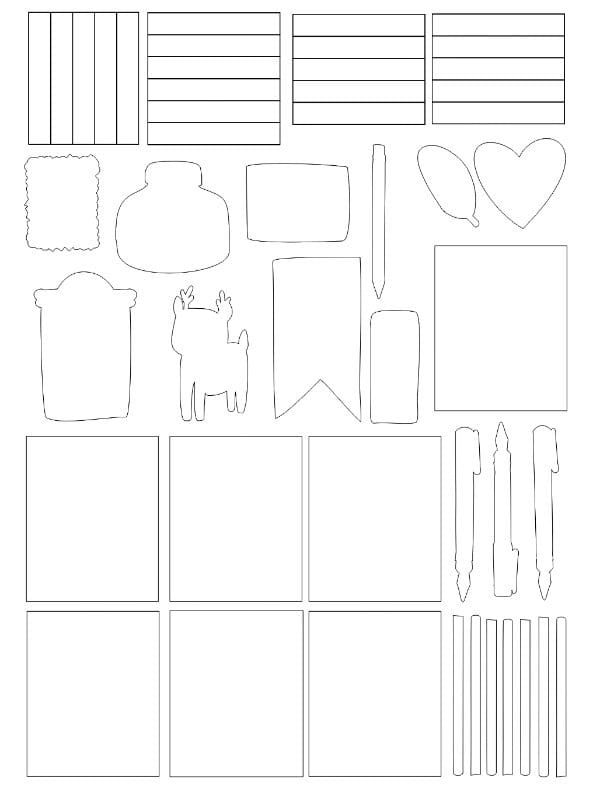 For help using these files with your electronic cutting machine, please consult your machine's manufacturer.
Here's a quick video on how to use an image with your Cricut Explore.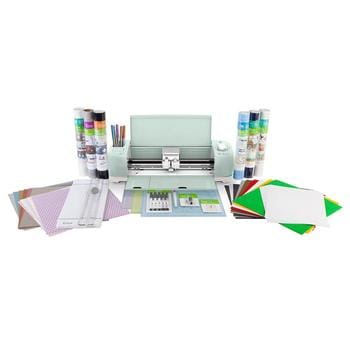 ---
See More Cricut Ideas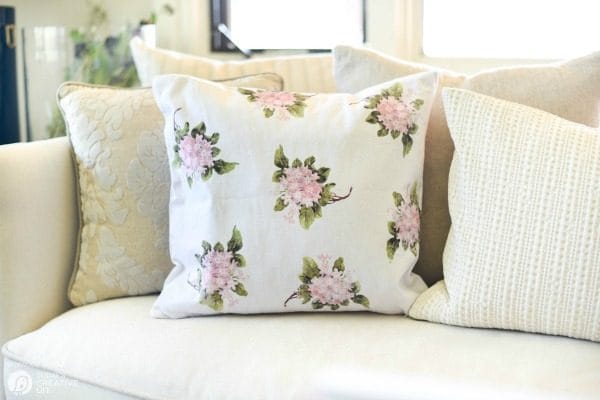 DIY Home Decor Hydrangea Pillow
DIY Spice Drawer Ideas
Organizing your Craft Supplies