Every year, late in the summer it happens! I start thinking How to Kill Fruit Flies and Gnats in a non-toxic way!
There is nothing more annoying that fruit flies in the house! We start getting them around August and they hang around until the temps drop in late October!
I have my own non-toxic tried and true method on how to get rid of fruit flies and it works pretty well!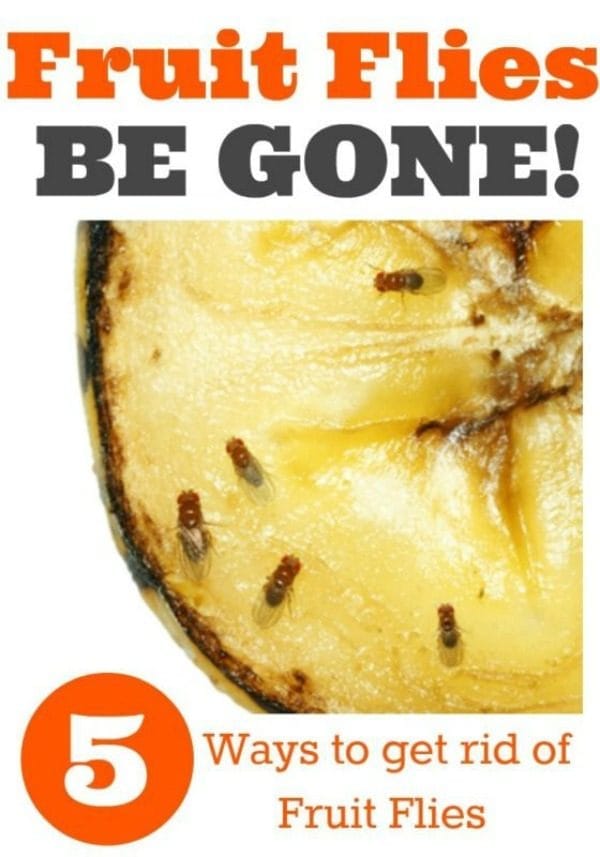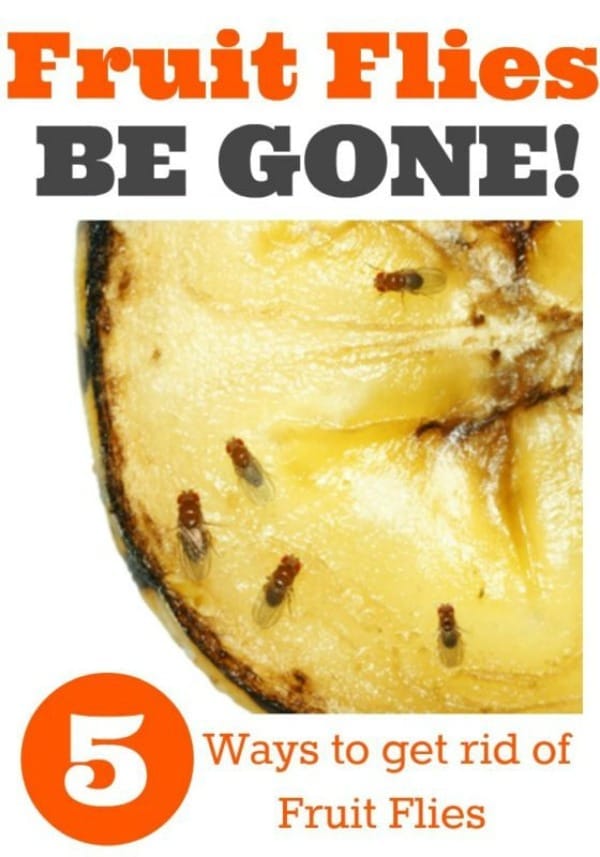 Affiliate links for products listed are for your convenience only. This costs you nothing extra. If you happen to purchase anything as a result of clicking, TCL will receive a small percentage. Thank you for your support. This allows me to continue to offer you free content. 
How to Kill Fruit Flies and Gnats
My method is not the prettiest sitting on my counter, and it's great for a quick solution, but I thought I'd research other methods that may look nicer on how to kill fruit flies and gnats.
After searching for other ideas, I found a few I may try this summer.
1. Apple Cider Vinegar
The minute I see the first little pesky fruit fly floating around my fruit bowl, I grab a bottle of unfiltered apple cider vinegar and my press and seal plastic wrap. I take the cap off of the vinegar, then place a piece of plastic wrap over the top.  Using a toothpick, I poke a few small holes in the plastic wrap. Soon the fruit flies find their way inside and since they're fruit flies, they don't have a brain to know how to get out. They die happy while they gorge on vinegar. You can see my
 fruit fly trap here.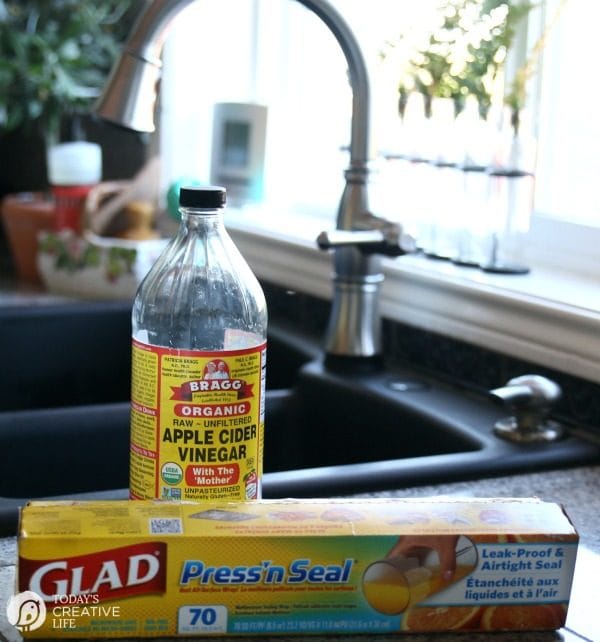 This beautiful 
glass pear fruit fly trap
 uses the same idea as my vinegar method but in a much prettier manner. I will look like part of your decor, blending in well.
I may have to upgrade. It comes in 2 colors.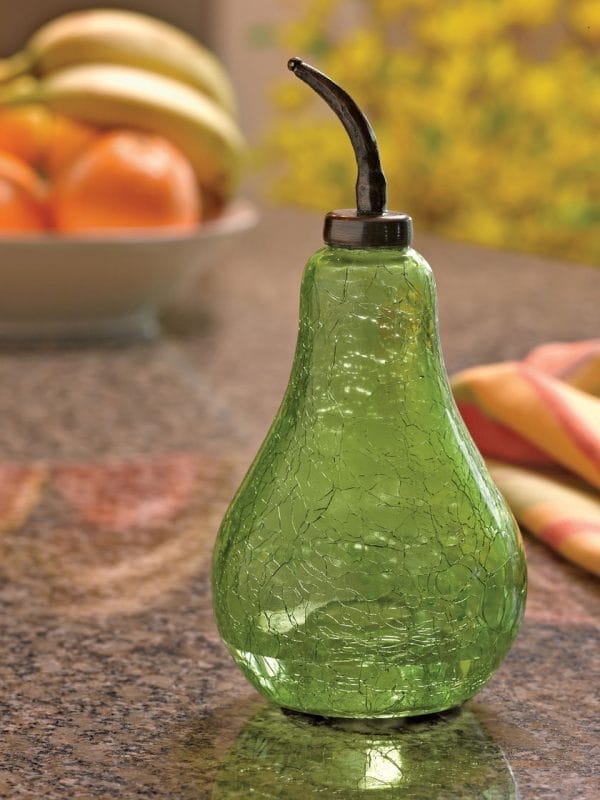 I like this one! It's a
Soapstone Box
that can be used for other things besides a fruit fly trap. You have the option to purchase the trap supplies separately.  It's a bit more spendy, but I like the natural look of it. It looks like a soap dish and it sits lower and could easily be placed directly in my fruit basket.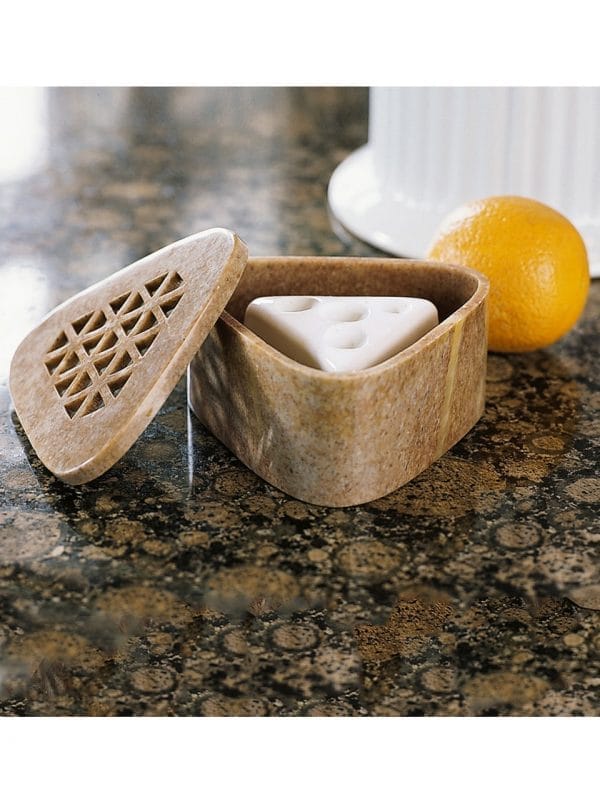 This is a great solution if you have a fruit bowl! Just place the bowl on top. I would use a larger bowl than pictured. It's discreet and right in the heart of it.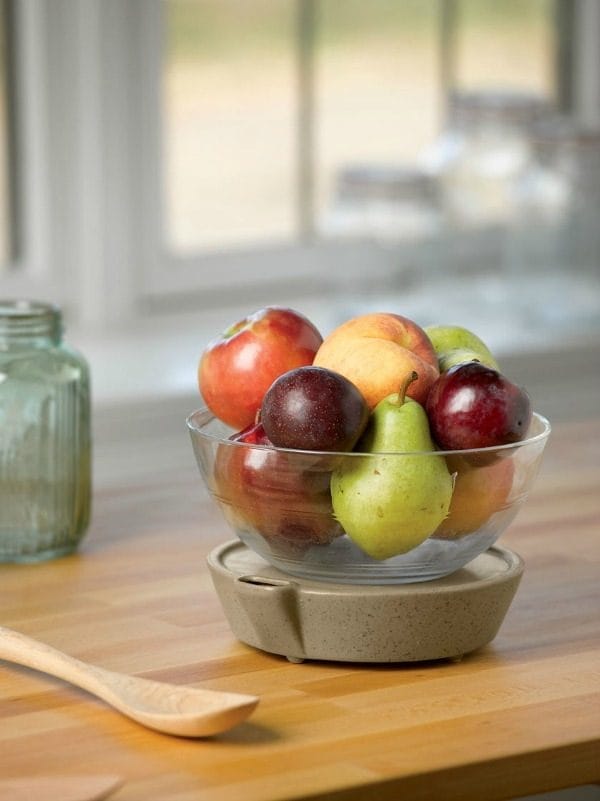 This cute Terro Fruit Fly Trap also appeals to me. Easy to hide, as it blends right in with your other fruits. This uses a food grade liquid lure like the others. Just change every 30 days or so and re-use the container.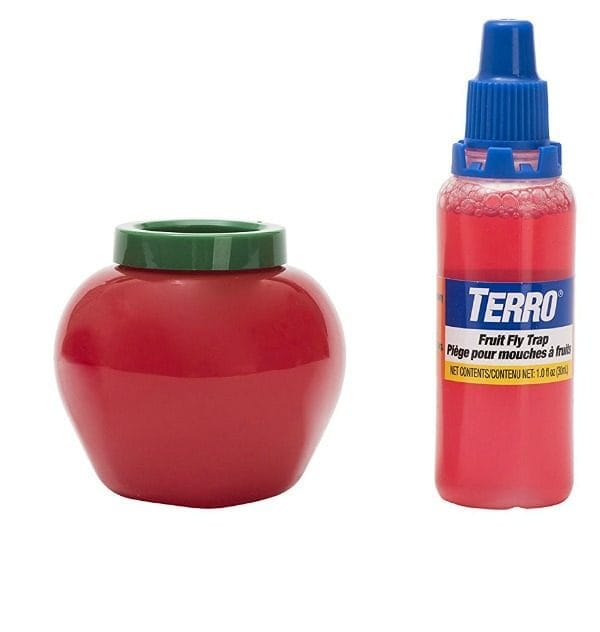 Now you have a plan on how to kill fruit flies and gnats!  Choose any of these methods to get ahead of the game before they invade your home.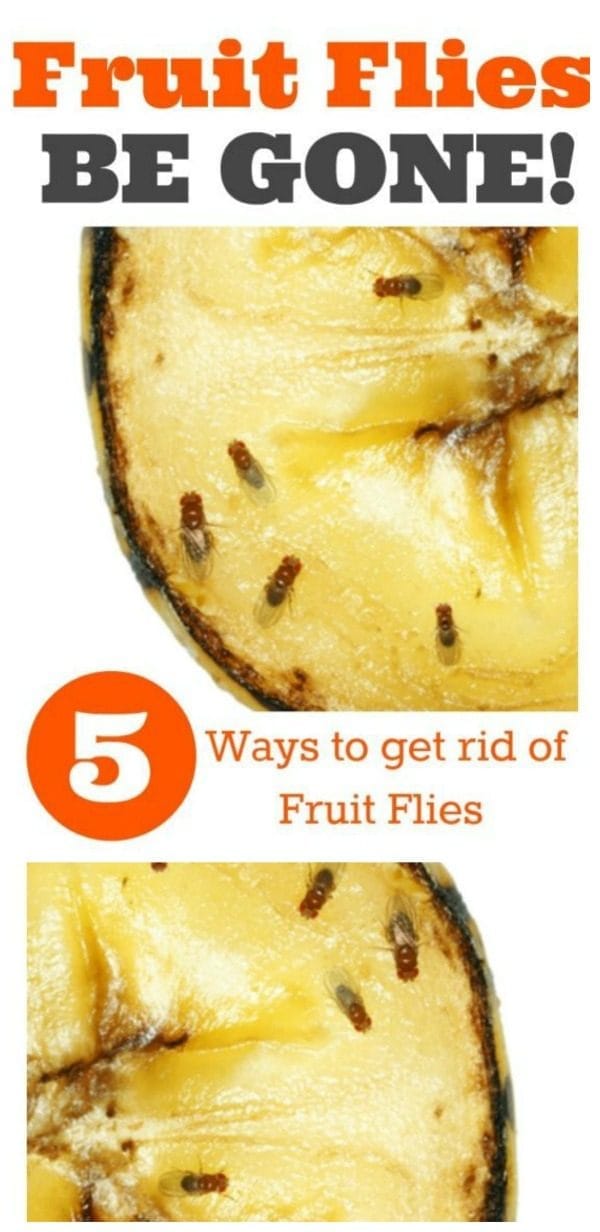 ---
More Household Tips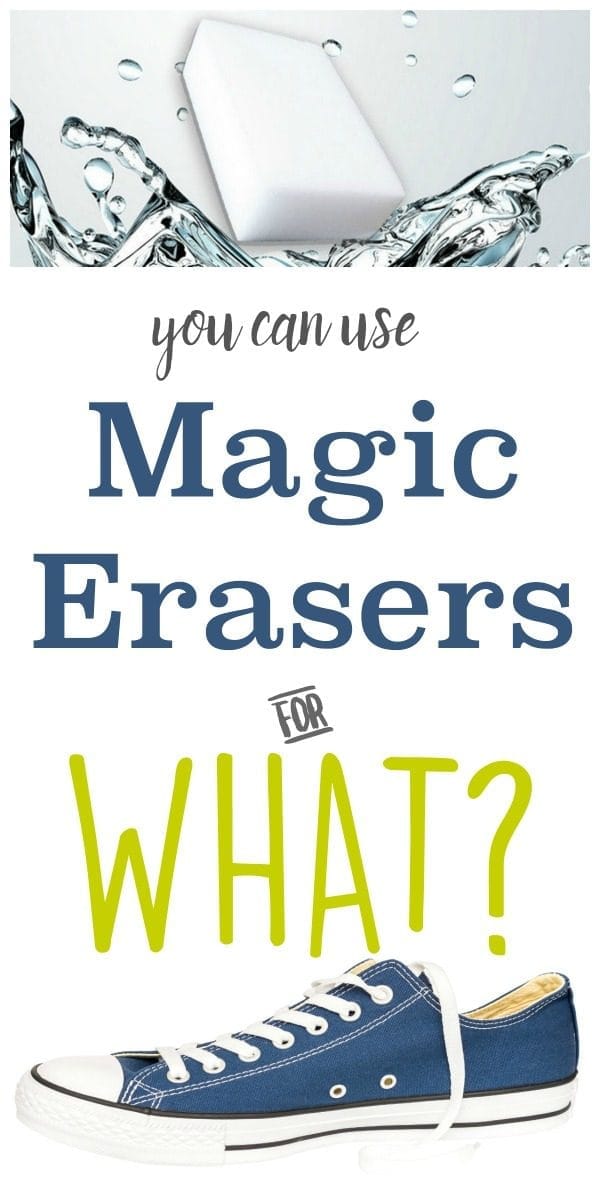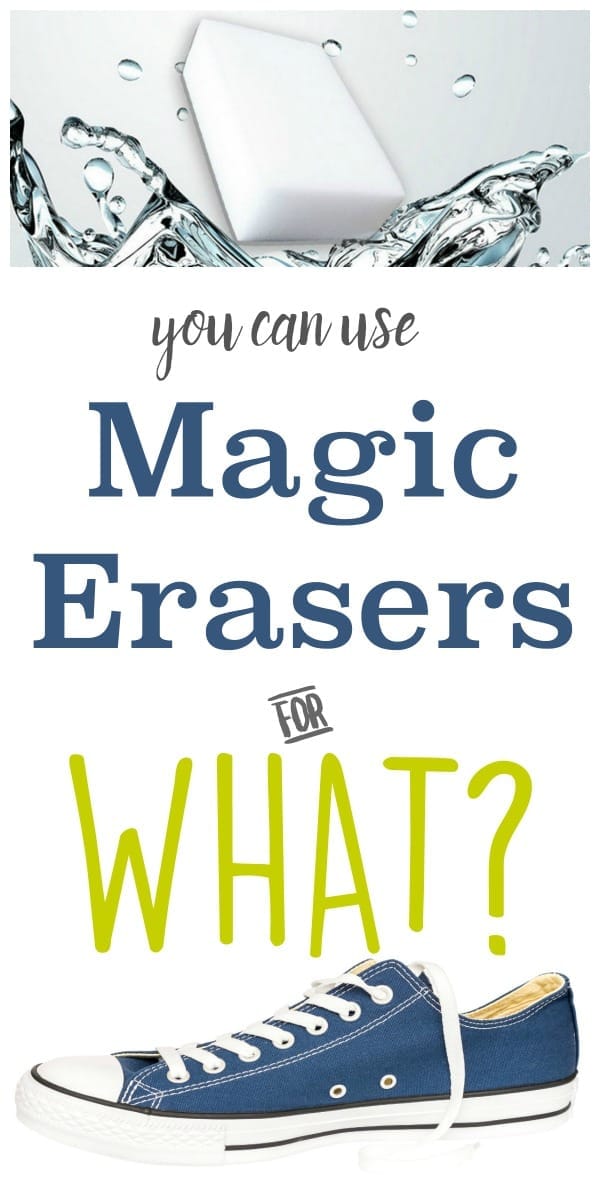 20 Clever Uses for Magic Erasers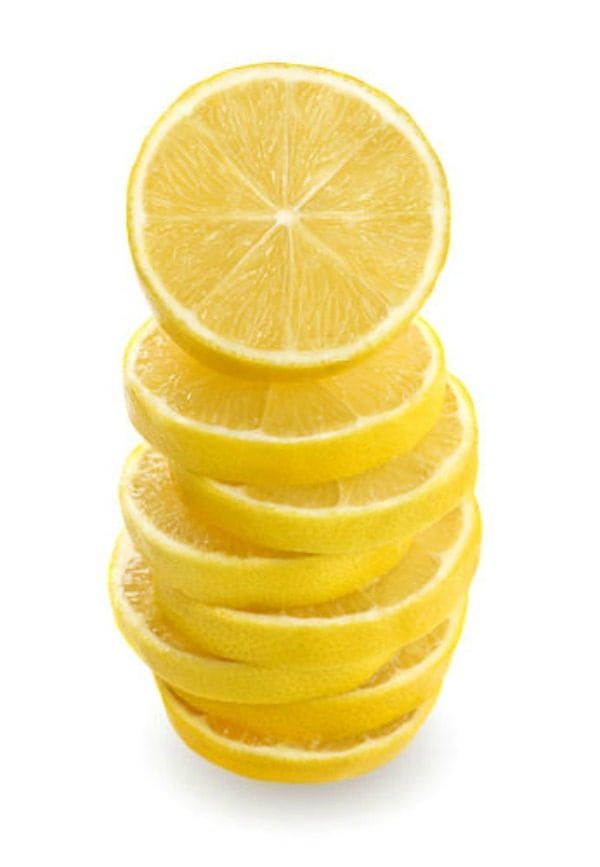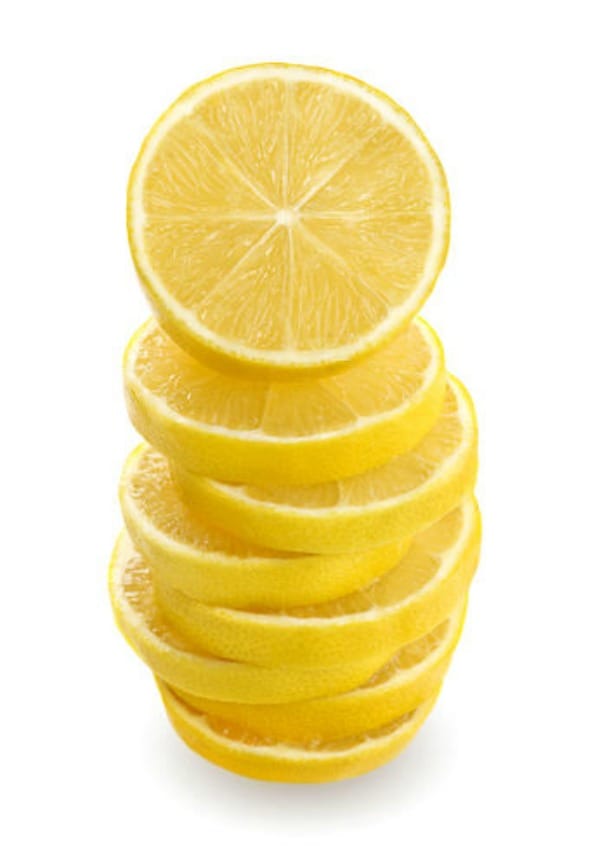 Natural Ways to Deodorize your Home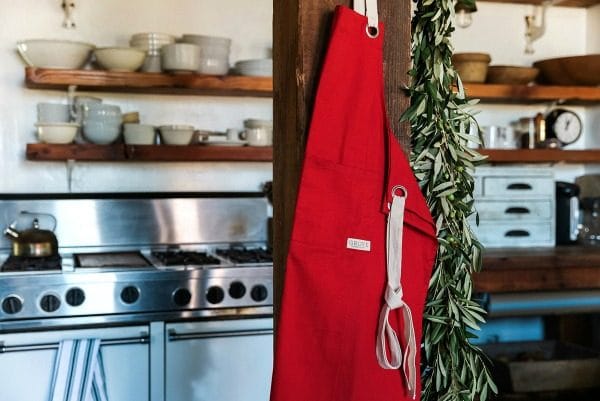 Stress-Free Way to Clean for a Party