Fried Sausage Stuffed Olives for everyone! I had never heard of such a thing, but this delicious appetizer finger food sounds right up my alley! I love a good olive appetizer! It's an Italian recipe that is quite popular I guess! Who knew? I can't wait to try this recipe and many more authentic Italian recipes from Emily's site. I am loving all the diverse Celebrate Summer Series guest posts!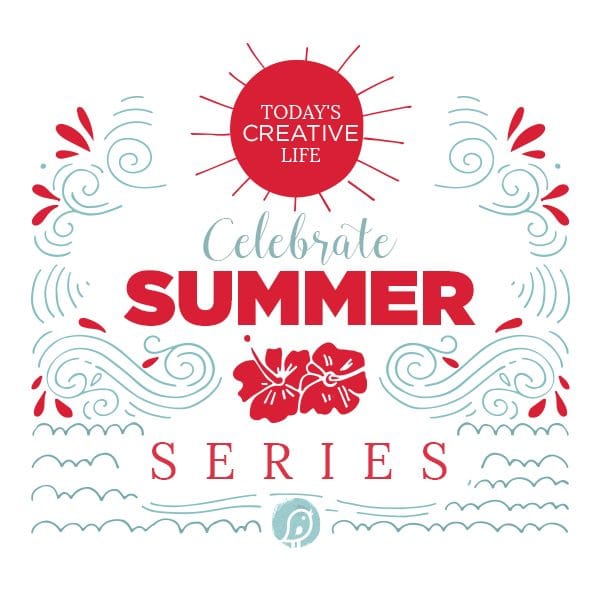 ---
Fried Sausage Stuffed Olives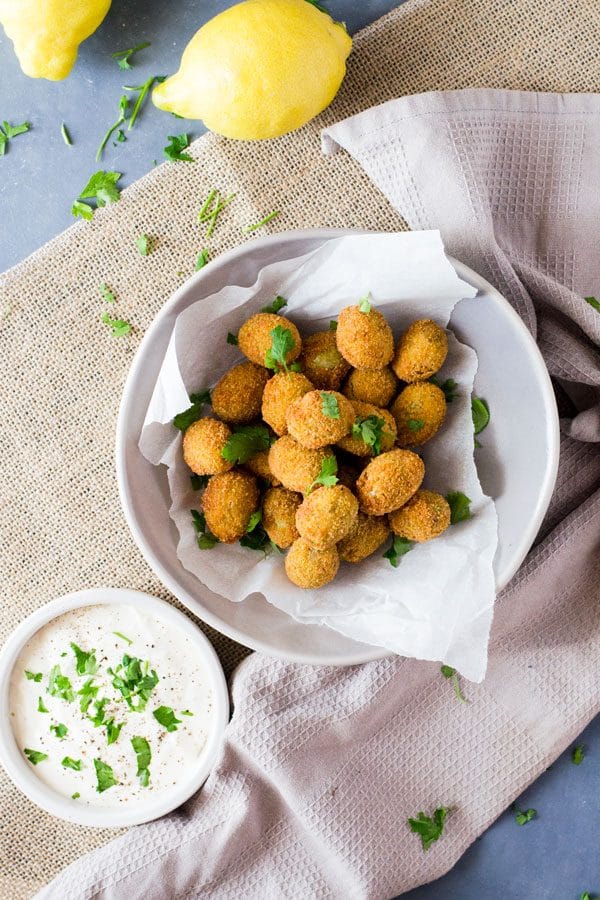 Hey, everyone, I'm Emily from Inside The Rustic Kitchen and I'm so excited to be part of Kim's Summer Series this year. I'm sharing a fabulous recipe for crispy fried sausage stuffed olives with you today, they are seriously so good. These stuffed olives are extremely popular here in Italy and go perfectly with as an aperitif with Summer drinks.
I use giant/jumbo olives for this recipe because they are much easier to stuff and make the perfect bite-sized little treat but fear not if you can't get your hands on the big ones then regular sized olives will do the trick.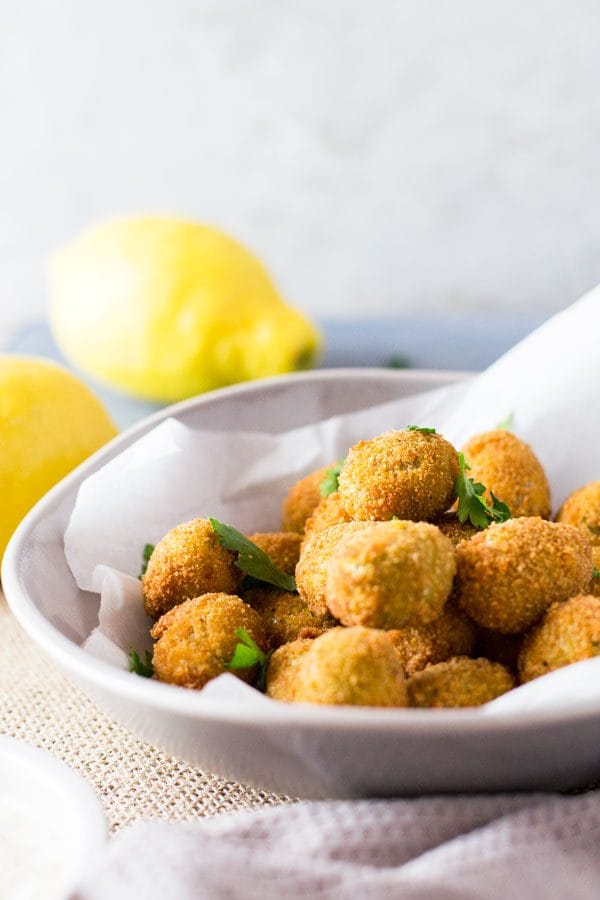 I also use Italian sausages which have fennel seeds and garlic in them, they are absolutely delicious and bursting with flavour. Any high-quality sausages will be perfect for these stuffed olives although avoid spicy or hot sausage, you don't want it to overpower the olives.
To make the stuffing, remove the sausage from its casing and mash it with a fork (I find this easier to do on a flat chopping board rather than in a bowl). Add finely chopped parsley, lemon zest, and some pepper and mash it all together until it's completely incorporated.
I don't add any additional salt because the sausage and olives are already quite salty, you can always sprinkle them with a little seasoning just before serving if you think they need it.
To stuff the olives I simply just push a little sausage mixture into the olive holes using my fingers, I find this to be the easiest and fastest method. When the olives are stuffed, toss them in flour, dip them in egg and then roll them in breadcrumbs. Simple as that.
All that's left to do is fry them. fry the olives in sunflower oil until brown and crispy then serve. I love to eat these with a sour cream dip, just plain sour cream mixed with some garlic, lemon zest and parsley, delish!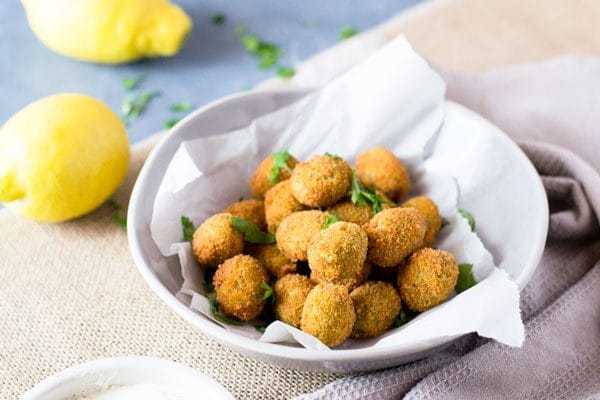 Now all you need is a cool and refreshing drink to sip on, well I got you covered there too check out my recipe for prosecco strawberry slushies.
Looking for more little nibbles? Check out my recipe for artichoke dip (not the cheesy one you already know).
I hope you enjoyed my post today, don't forget to stop by Inside The Rustic Kitchen to say hello, enjoy!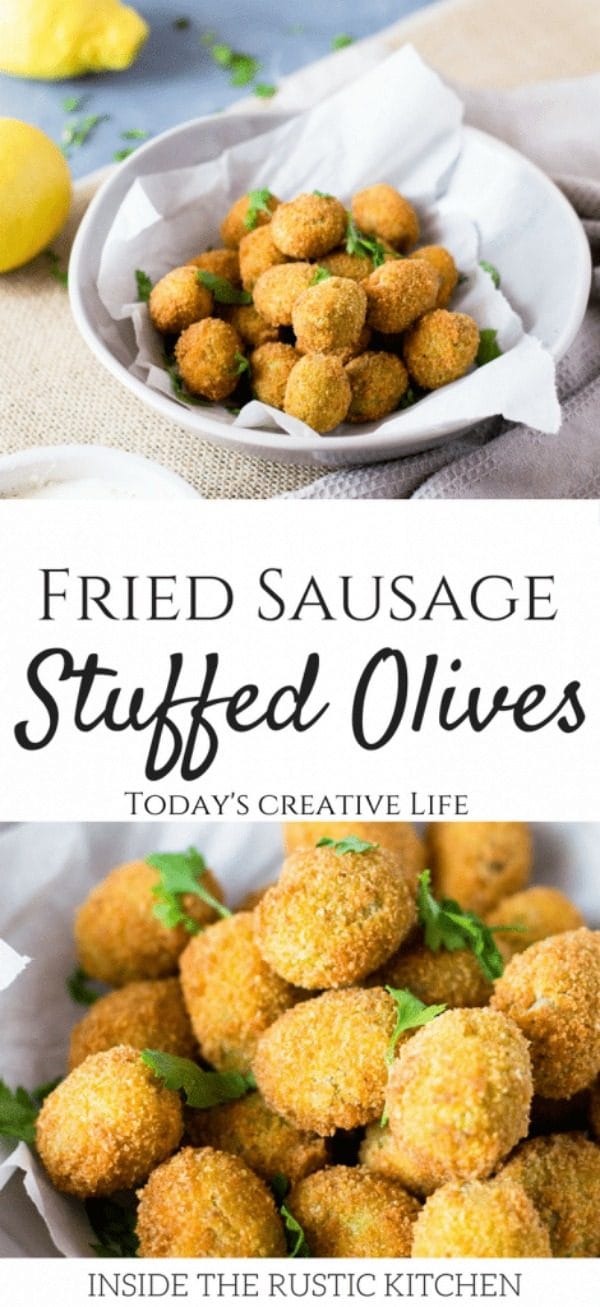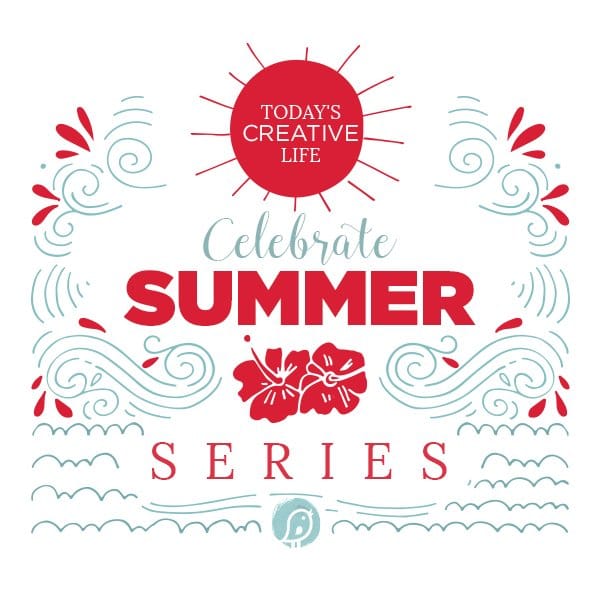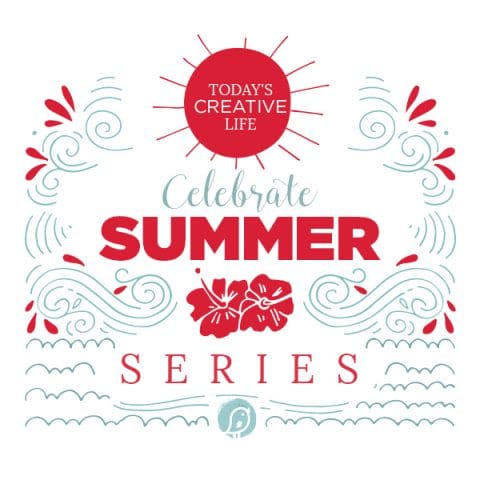 Fried Sausage Stuffed Olives
Yield: 6
Prep Time: 20 minutes
Cook Time: 10 minutes
Total Time: 30 minutes
Ingredients
11 oz (320g) giant pitted olives
A small bunch of parsley, finely chopped plus extra for garnish
zest of half a lemon
2.5 oz (70g) sausage
3 tbsp plain flour
1 cup (100g) breadcrumbs
1 egg
pepper
35 fl oz (1 LTR) sunflower oil, for frying
Sour cream dip (optional)
1/2 cup (150g) sour cream
1 garlic clove, minced
pinch of lemon zest
pinch of pepper
Instructions
Remove the sausage meat from its casing and mash on a flat chopping board with a fork. Add the chopped parsley, lemon zest and a pinch of pepper. Mash it all together until completely incorporated.
Rinse the olives in cold water then dry with a paper towel. Using your fingers push the sausage meat into the olive holes until you can't get any more in, repeat with all the olives.
Place the flour and breadcrumbs in separate plates and a beaten egg in a bowl. In batches, toss the stuffed olives in the flour then dip in the beaten egg and then roll them in breadcrumbs, repeat until all the olives are crumbed.
Add the sunflower oil in a large pot, test with a small piece of bread to see if the oil is hot enough. When the bread sizzles on the surface and turns golden it's ready. Fry the olives in batches until golden and crispy, remove with a slotted spoon, drain on kitchen paper. Scatter over some remaining parsley and serve.
To make the sour cream dip simply combine all ingredients in a bowl and serve.
Notes
*Please note this recipe was tested and developed using metric measurements all imperial measurements are approximate.
** Nutrition information was found using the VeryWell Nutrition calculator. Results may vary.
Nutrition Information
Amount Per Serving
Calories 268
Total Fat 18.2g
Carbohydrates 20.5g
Sugar 1.2g
Protein 6.6g
---
More Appetizer Recipes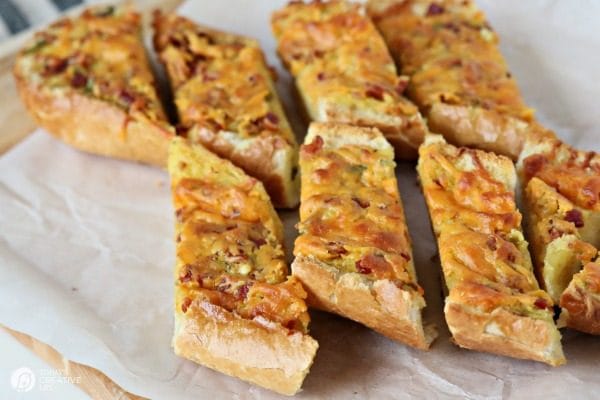 Bacon Cheddar French Bread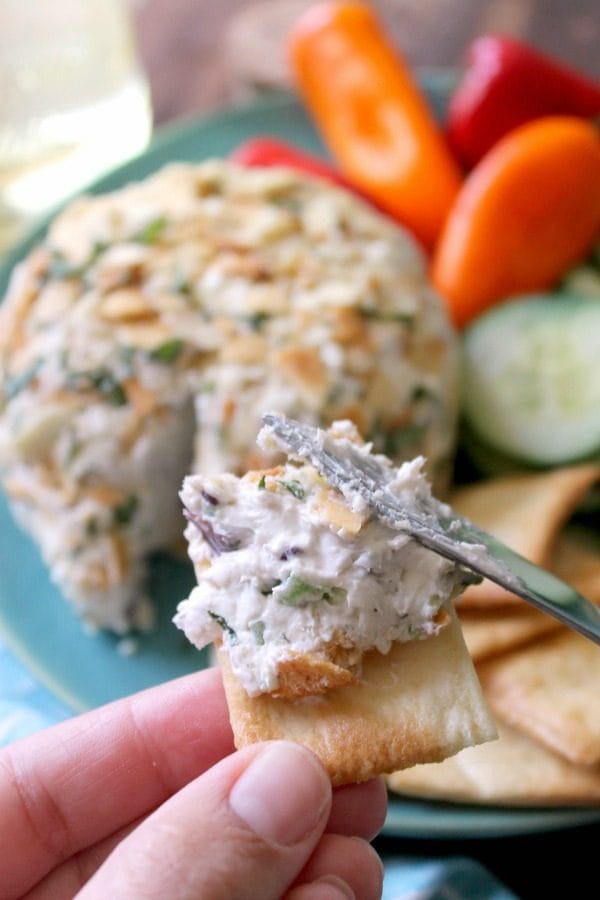 Greek Cheese Ball Recipe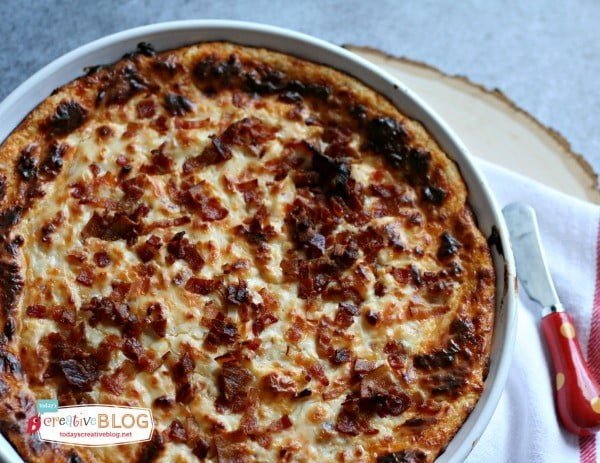 Hot Cheesy Bacon Dip