This tasty Creamsicle Float Recipe comes from Keri at Shaken Together. Whether you call it a dreamsicle or a creamsicle, the end result is a creamy orange flavor you'll remember forever. Great for hot summer days and summer entertaining! This recipe is non-alcoholic, but it reminds me a bit of my Rum Orange Cream Soda Cocktail!
Slushy drinks are always a summer favorite! See more Celebrate Summer ideas.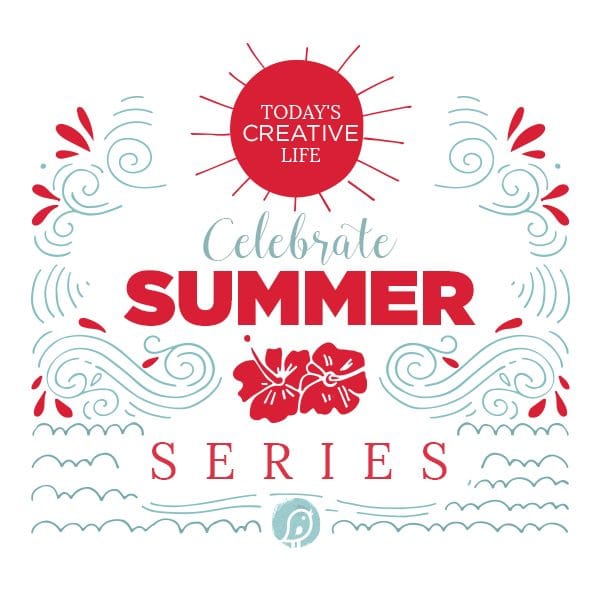 ---
With just 2 ingredients, these creamy dreamy Creamsicle Floats are the perfect sweet Summer drink!
Hey there, friends! I'm Keri from Shaken Together where I love to share no-fuss food and easy entertaining ideas. As a busy working wife and mother, I want my time in the kitchen to be quick and the food to be family friendly and tasty. So, I am excited to help you make your Summer just a little more delicious with these super easy Creamsicle Floats!
Creamsicle Float Recipe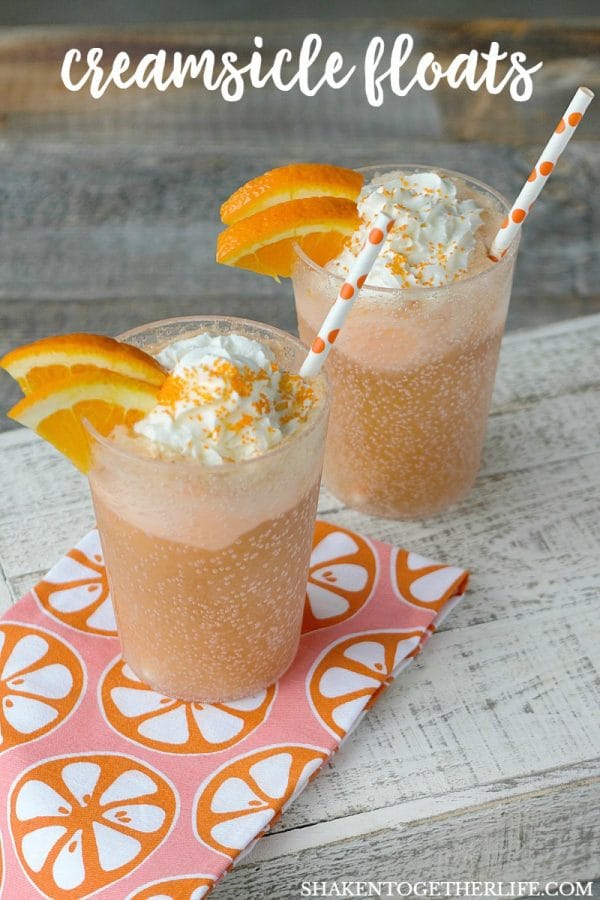 Since we live in Florida, our Summer is filled with the 3 S's: sun, sunscreen and something to sip 🙂 I love the combination of orange + vanilla and orange push-up pops were always my go-to treat from the ice cream truck, so this is my tribute to that yummy combo in a glass!

Creamsicle Float Shopping List:
Affiliate links for products listed are for your convenience only. This cost you nothing extra. If you happen to purchase anything as a result of clicking, TCL will receive a small percentage. Thank you for your support. This allows me to continue to offer you free content.
Orange Sherbet
Cream soda (diet or regular)
Whipped cream, sprinkles and orange slices – optional but so fun and festive
From your pantry:
First, add a few scoops of orange sherbet to your glasses. (printable recipe below)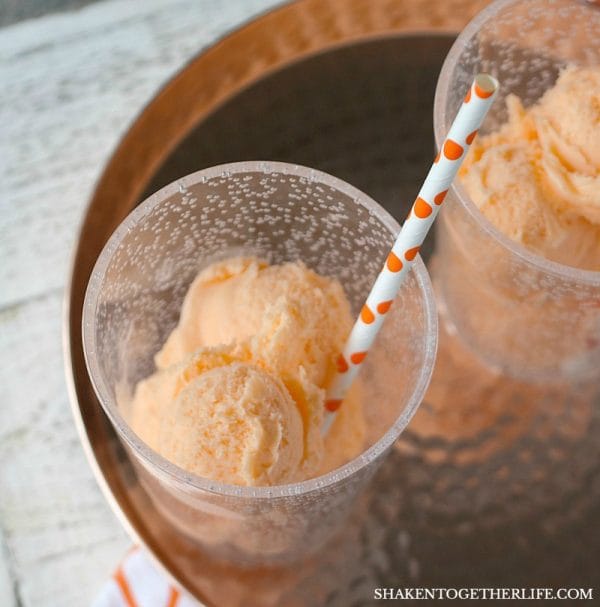 Then, slowly fill each glass with cream soda. When the soda mixes with the sherbet, it will create a glorious foam!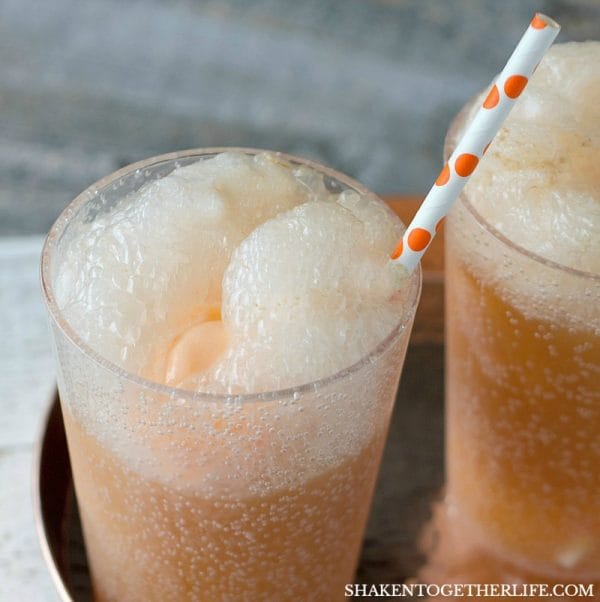 Now, you can stop here and add a straw and believe me, your family and friends would be perfectly content to sip this Creamsicle Float.
BUT, I love a good garnish and I believe you can't ever go wrong with whipped cream and sprinkles.
So give each float a generous squirt of whipped cream.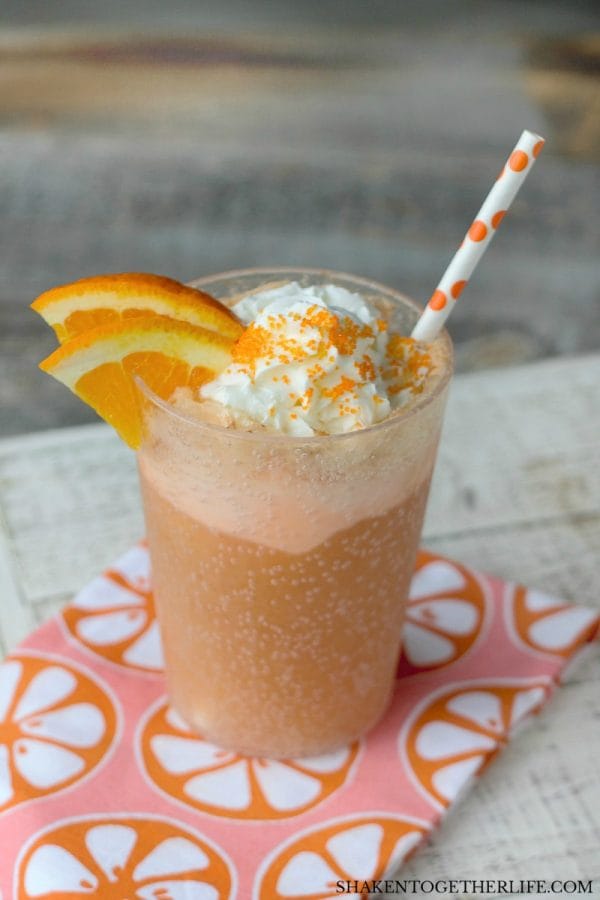 Add some bright orange sprinkles and a few orange slices on the rim of each glass and suddenly you've been transported from your kitchen to a swanky beachside resort!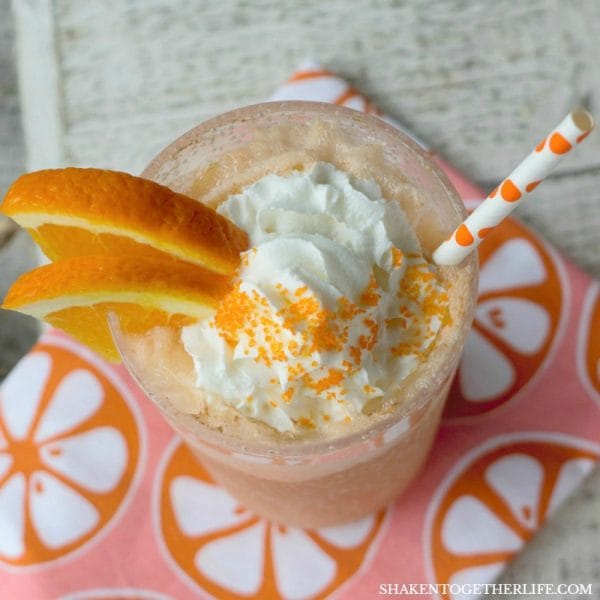 Does this scream Summer or what?!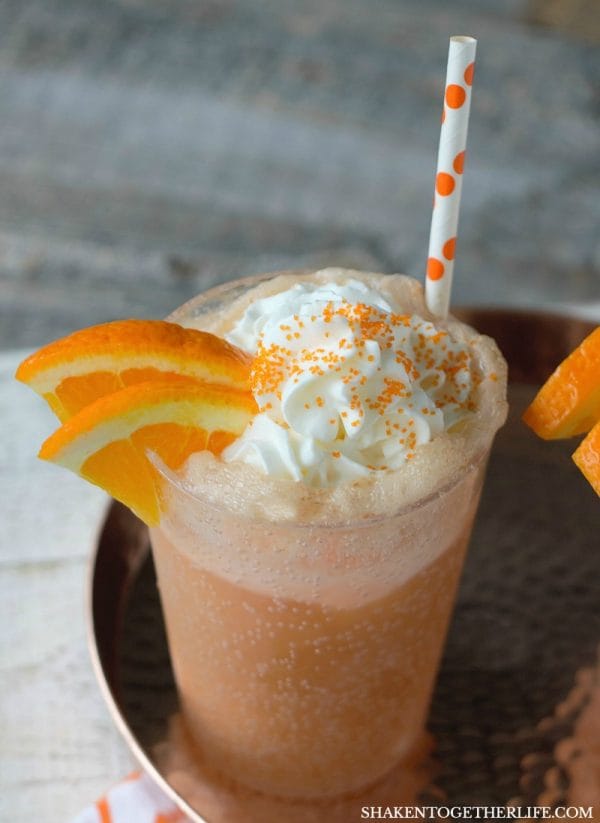 This Creamsicle Float recipe got two thumbs up from my teens and they will absolutely be making an appearance by the pool again this weekend!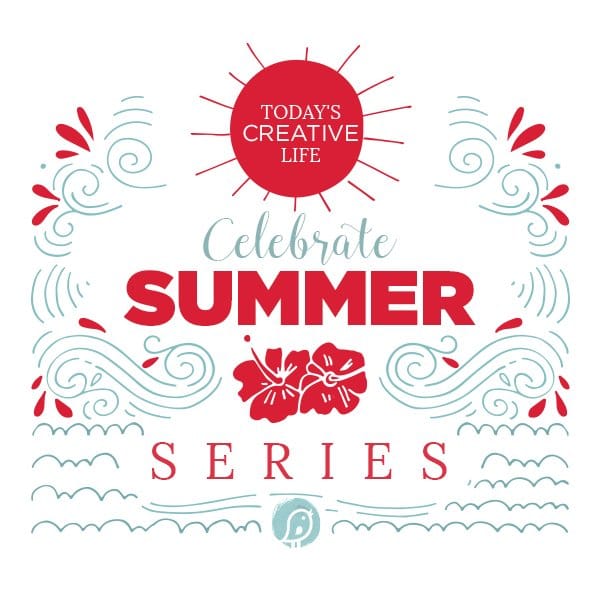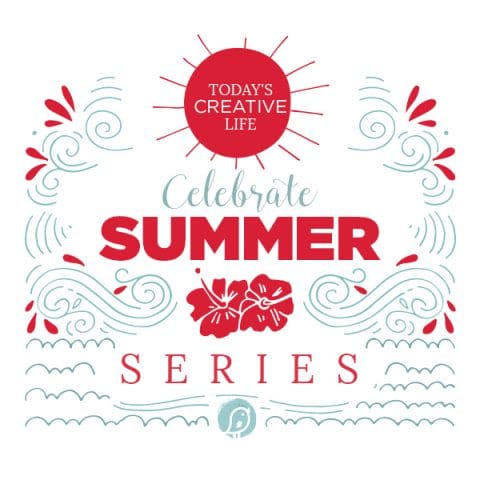 Creamsicle Float Recipe
Yield: 1
Prep Time: 5 minutes
Total Time: 5 minutes
Ingredients
Orange Sherbet
Cream Soda (diet or reg)
Whipped Cream - The squirt kind works great for this.
Sprinkles (optional)
Orange Slices (optional)
Instructions
Add a couple of scoops of orange sherbet to each glass.
Slowly pour in cream soda. You'll see a delicious foam when the two mix.
Top with Whipped Cream, Sprinkles and garnish your glass with an orange slice.
Notes
Nutrition information based on the Shake Shack Creamsicle, using MyFitnessPal.
Nutrition Information
Amount Per Serving
Calories 510
Total Fat 18g
Sugar 83g
Protein 6g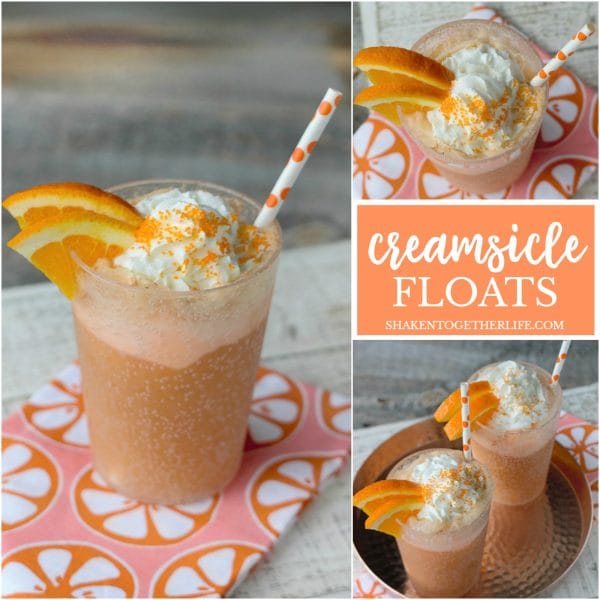 How do you stay cool all Summer? Do you have a favorite cocktail, mocktail, slush or smoothie? Here are a few more of my favorite Summertime drinks!
---
More Summer Drinks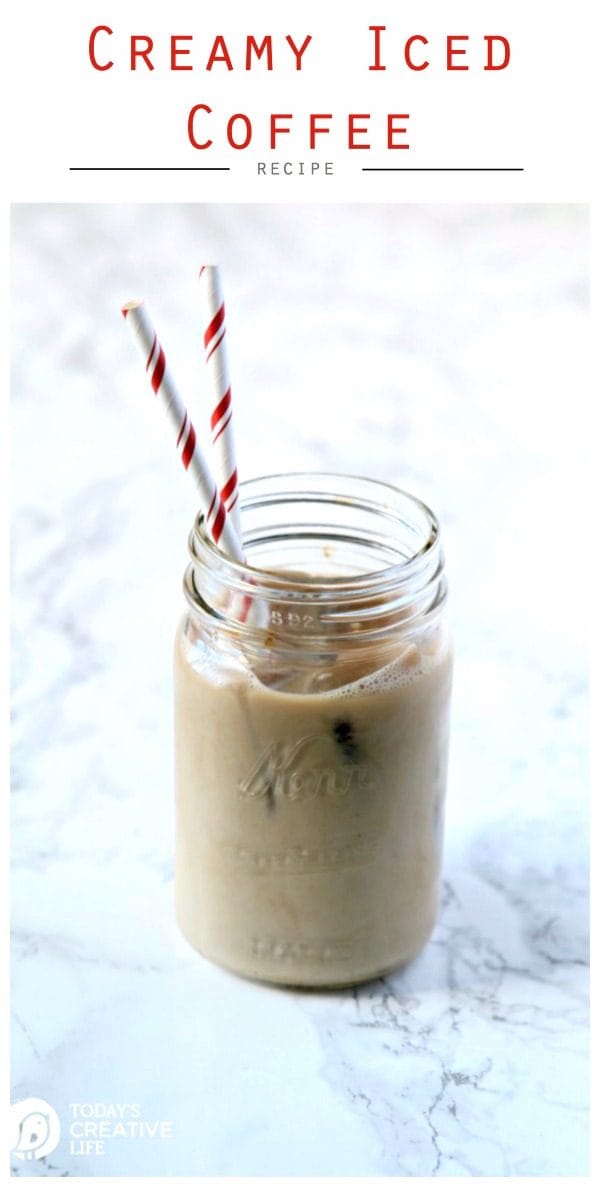 Creamy Iced Coffee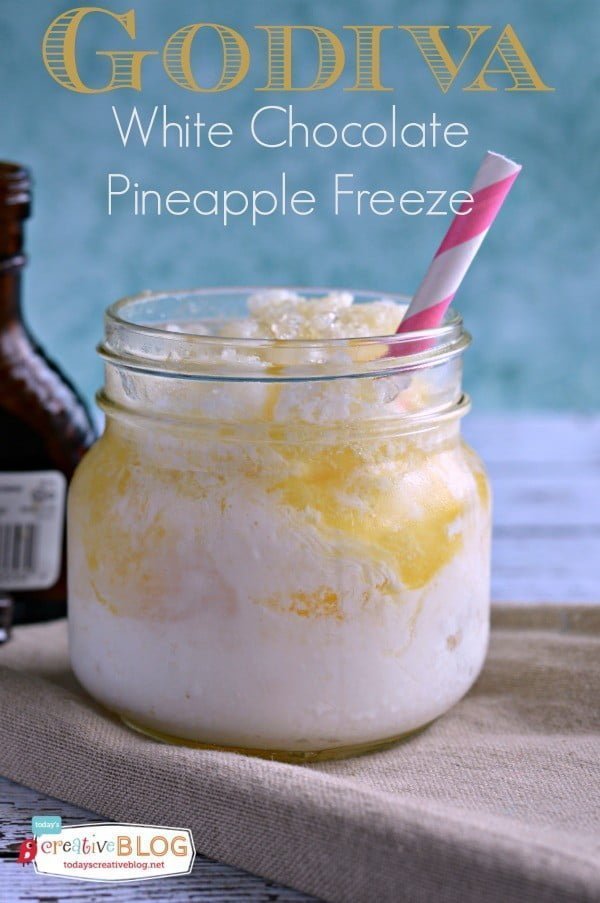 Godiva White Chocolate Freeze