Every now and then a weekend calls for Homemade Country Style Sausage Gravy and Biscuits! This southern specialty is made with pork sausage and drippings, milk and flour, making up a thick creamy sausage gravy to serve over fresh biscuits!
It's one of those hearty meals that makes everyone happy! Even though I'm not southern, I know a good southern breakfast when I taste one! Another amazing recipe is my Sweet & Spicy Candied Bacon! OH MY!
Whether you make an easy biscuit recipe, refrigerator biscuits or homemade like my Skillet 7up biscuits, it's always a hit!
Sausage Gravy and Biscuits – Homemade
Before you poo poo refrigerator biscuits, remember… it's completely up to you whether you want to use them or not. I always prefer homemade when time permits, but they have sure been handy while whipping up a last minute Breakfast casserole.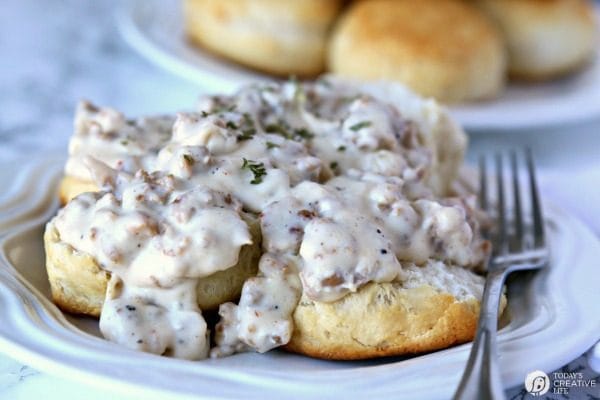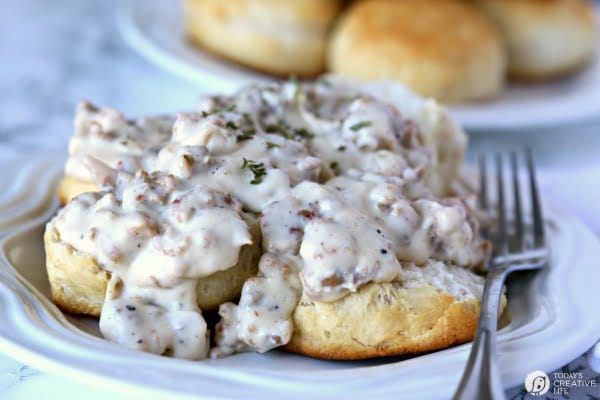 Making homemade southern style sausage gravy is much easier than you may think and there are not a lot of fancy ingredients.
I like using a sweet hot pork sausage that I find at Trader Joe's, but country style is also perfect if you're wanting a simple country sausage gravy. Can you really go wrong with sausage?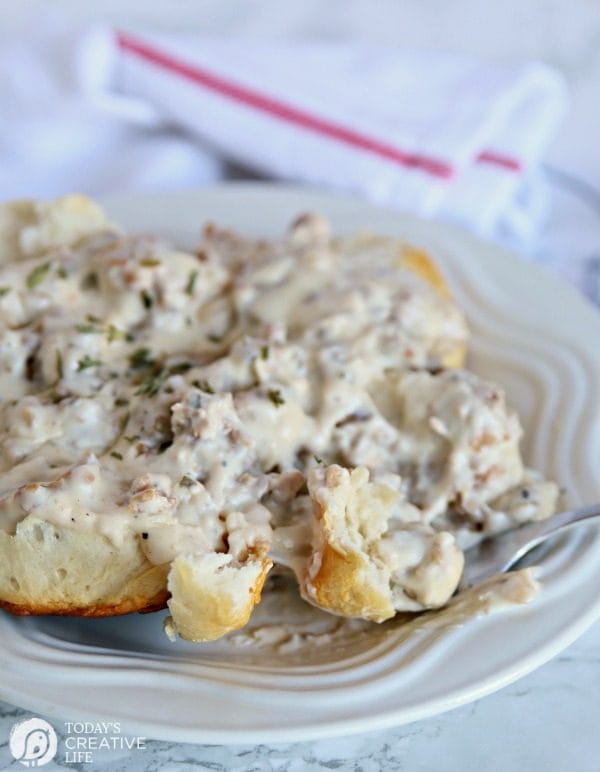 You're going to need milk, a bit of flour and the sausage… and any other seasonings like ground pepper and maybe a sprinkle of red pepper flakes. That's pretty much it!
A good cast iron pan that been well seasoned may give you that special ingredient taste, but don't let that stop you if you don't have one. You can make homemade biscuits & gravy in any frying pan!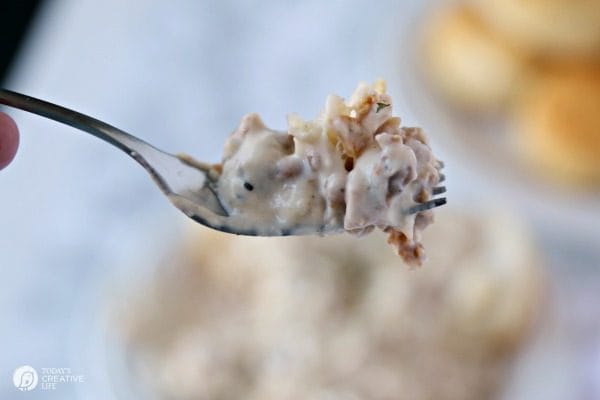 Sausage Gravy with Biscuits
Author:
Today's Creative Life
Ingredients
1 pound bulk pork sausage
¼ cup chopped onions - I've made it both with or without. It's good both ways.
6 Tablespoons all-purpose flour
4 cups whole milk
¼ teaspoon ground black pepper
½ teaspoon red pepper flakes
Warm biscuits halved.
Instructions
In a cast iron skillet or large any large skillet, cook sausage and onion over medium heat until the sausage is no longer pink.
If you end up with a visibly large amount of sausage grease, drain a bit, but save a couple of tablespoons in the skillet.
Stir flour into sausage and drippings until well blended.
Cook for another 2 minutes.
Gradually stir in milk and seasonings.
Bring to a boil, stirring for 2 minutes or until thickened.
Serve over hot biscuits.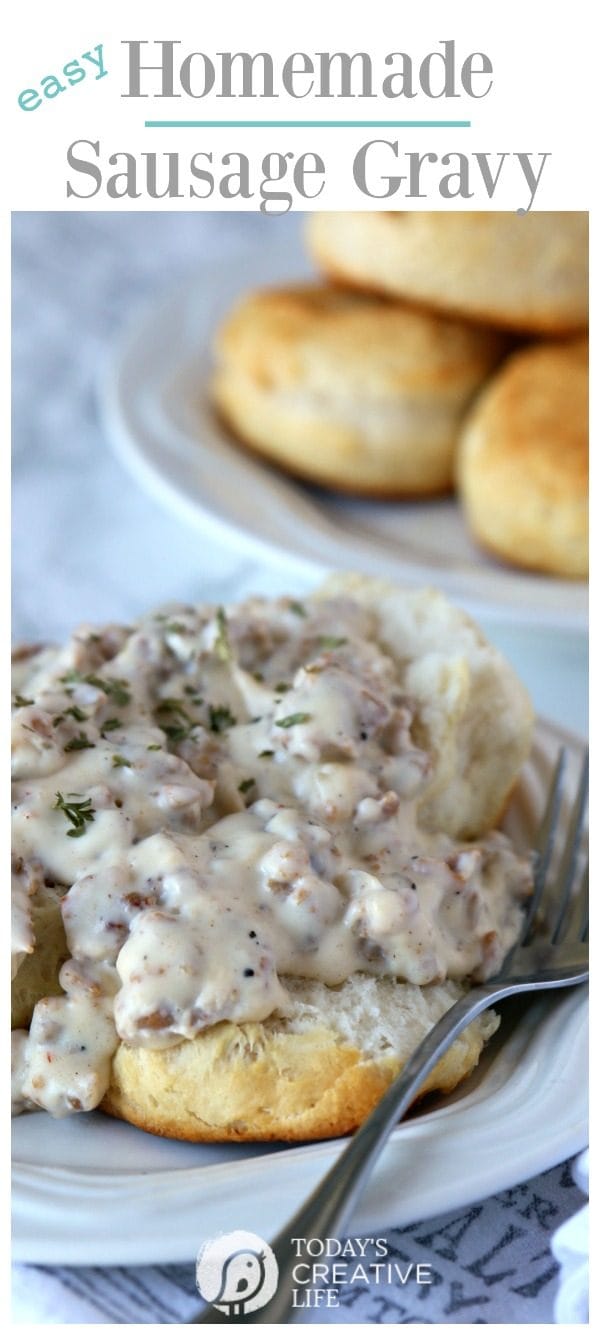 There you have it! You are now a master at making Southern Style Country Sausage Gravy & Biscuits!
---
More Breakfast Ideas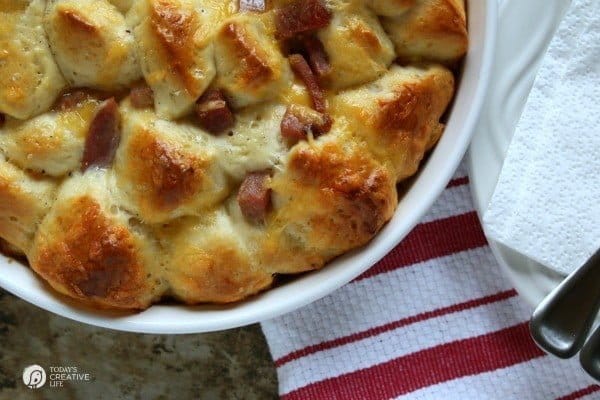 Slow Cooker Breakfast Casserole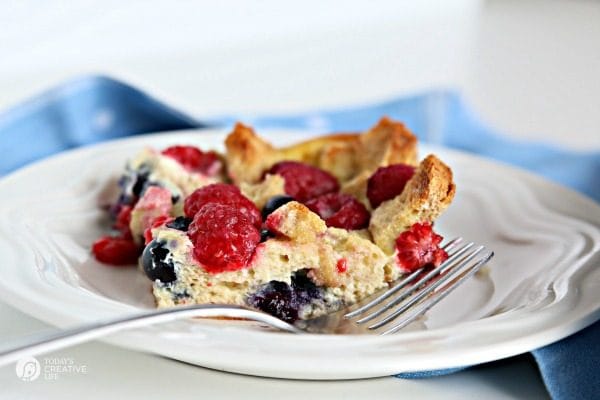 French Toast Casserole with Berries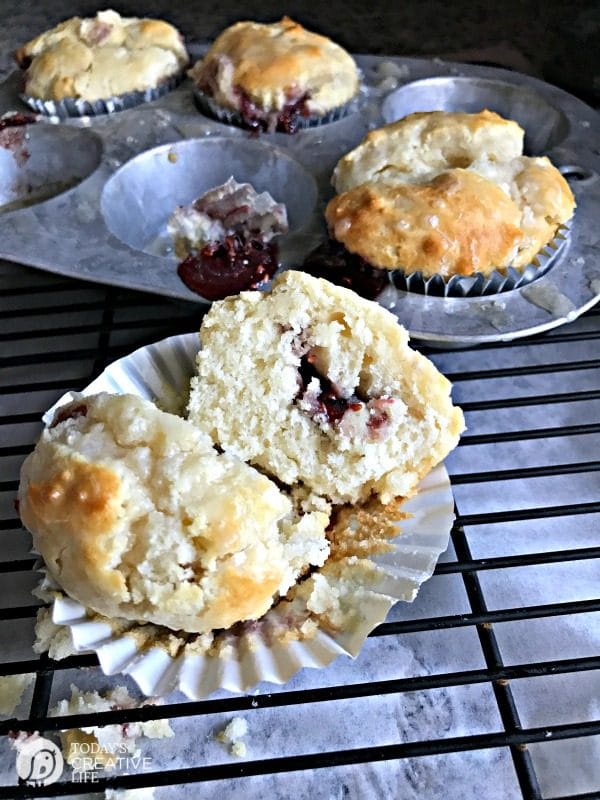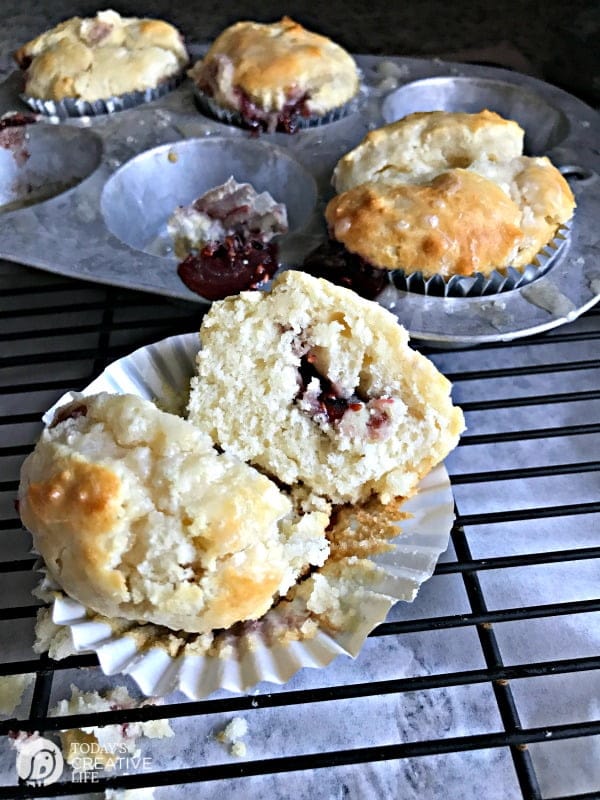 Sweet Raspberry Muffins