This Easy Crockpot Taco Meat really comes in handy like my favorite Copy Cat Cafe Rio Chicken for quick Mexican theme dinners. Perfect for busy nights when you've got a thousand things going on like sports, school events, etc.. crockpot slow cooker dinner ideas, especially Crockpot Tacos are always a time saver!
I was inspired by a recipe I found in the Fix-it and Forget-it Slow Cooker Recipes
book and of course had to "Kimify" it.
Easy Crockpot Taco Meat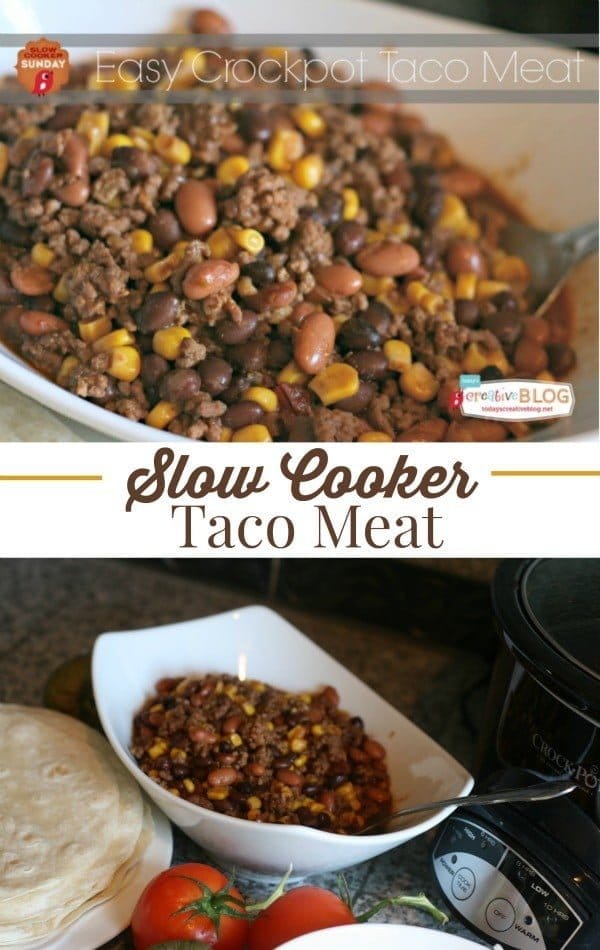 Everyone loved it, even my husband who doesn't like corn mixed in anything…….I kinda don't either, but I thought I'd be a grown up and try it. While I'm being an adult, the next I want to try is this Crockpot Quinoa Sweet Potato and Chicken Fajitas recipe.
While it was cooking, I could really smell the corn and started doubting my decision to add it, but when I dished it up into my burrito, it was delicious.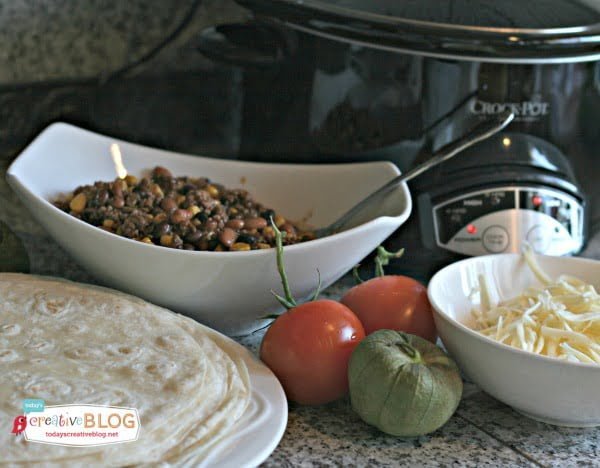 I thought I'd make up a bunch of fixins and let them decide if they wanted tacos, burritos or a salad. My son declared he was going to make us his special burrito, but when he asked where the cheese sauce and the Frito's were, I quickly nixed that idea. Although I'm sure it would have been tasty.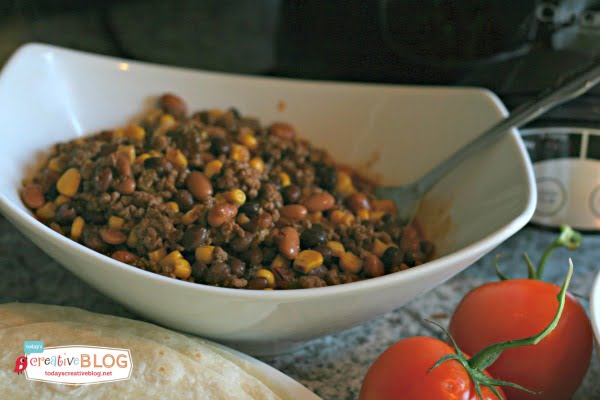 I usually cook with ground turkey when I make tacos, but thought I'd try it with ground beef. I swear my husband almost did a cartwheel when I put it on the grocery list, but I told him it had to be grass fed, no hormones etc… (he does the grocery shopping)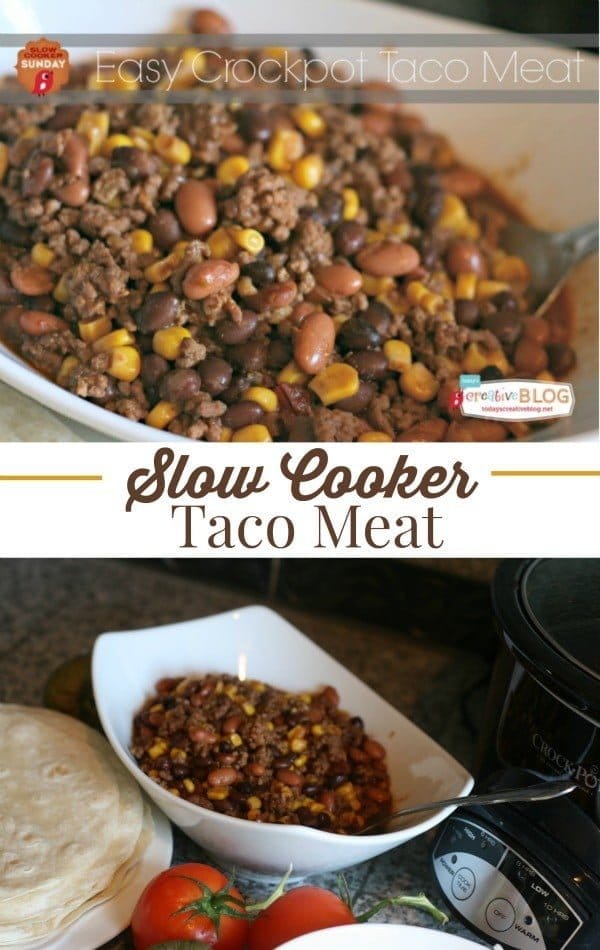 My son was overly excited too. What's up with these guys? So deprived ……that I won't allow regular ground beef and they also remind me often they would like one of their name brand syrups……but as long as it has high fructose corn syrup in it…..it's also on the veto list. Poor poor boys.
This Easy Crockpot Taco Meat recipe made quite a bit. What you see in the bowl was half. So it will feed a small family for a few meals or a large family for dinner.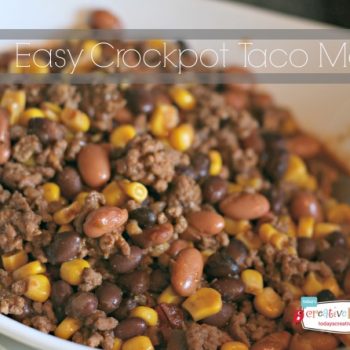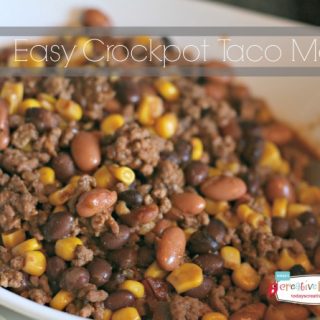 Easy Crock Pot Taco Meat
Prep Time: 15 minutes
Cook Time: 6 hours
Total Time: 6 hours 15 minutes
Ingredients
1 medium onion, chopped
2 cloves garlic, chopped
2 lbs ground beef
1 15oz can chili beans (with spices)
1 15oz can Cuban style black beans
1 15oz can Mexican corn (or Santa Fe Corn, Fiesta Corn)
2 tablespoons Cumin
2 tablespoons Chili powder
Instructions
Brown meat, chopped onion, and chopped garlic. Drain if there's a lot of extra fat or liquid.
While the beef is browning, add all remaining ingredients to your crockpot.
Add the beef to the crockpot and stir to blend well.
Cover and cook on Low for 6-8 hours or high for 4 hours.
I didn't drain my beans. I just opened them up and dumped them in. But if it looks like it needs liquid, feel free to 1/2 cup water.
---
Slow Cooker Dinner Ideas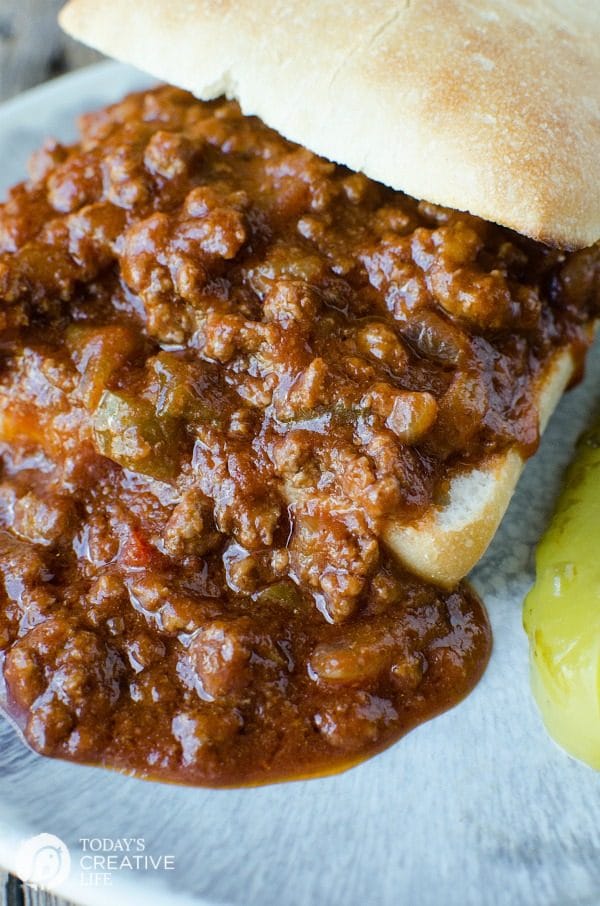 Crockpot Sloppy Joes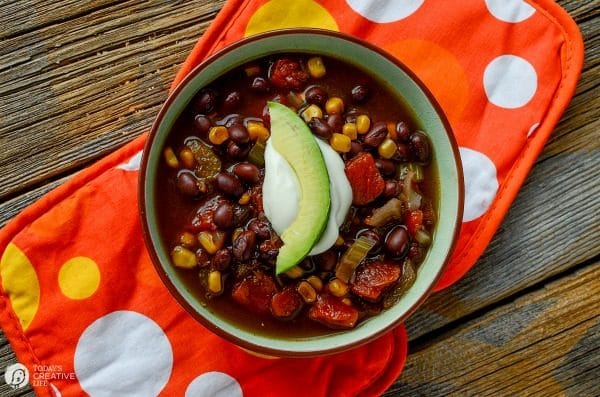 Slow Cooker Black Bean Soup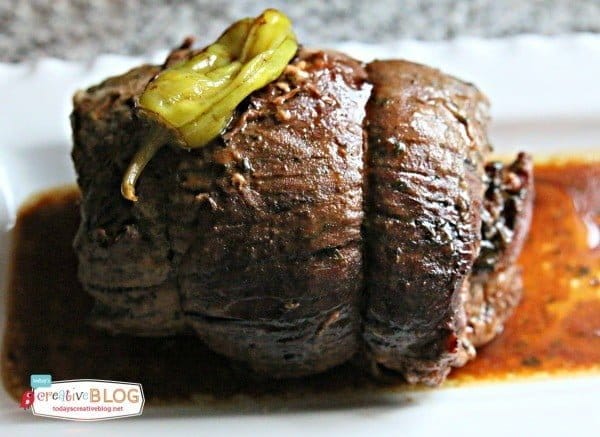 Crockpot Mississippi Pot Roast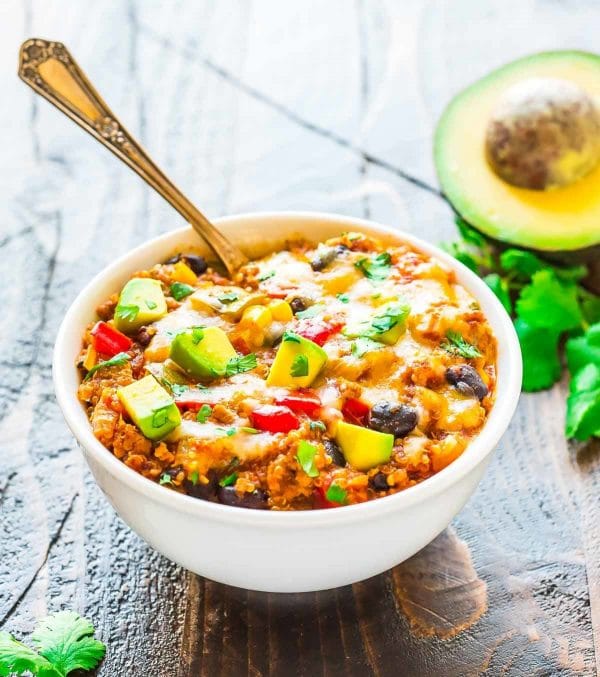 Crockpot Mexican Casserole