This Cobb Salad Recipe is protein packed and full of fresh and delicious ingredients! Chicken, hard boiled eggs, tomatoes, bleu cheese, avocado, crisp bacon, romaine & butter lettuce! This salad is gorgeous when it's all lined up. Topped with a homemade vinegarette dressing that everyone will love!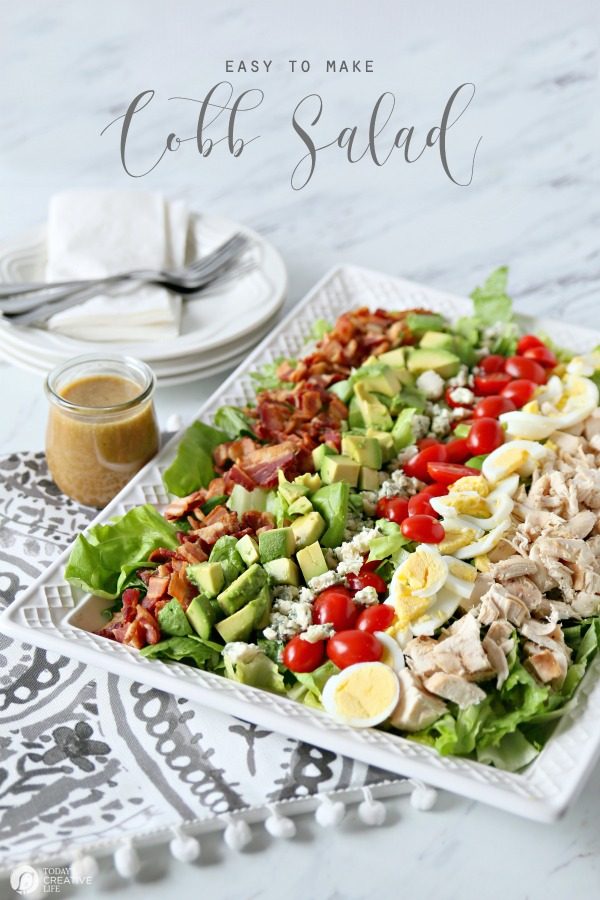 Cobb Salad Recipe
I'm not a picky eater, but I am pretty picky when it comes to salads. Actually, I take that back! I'm picky about the lettuce.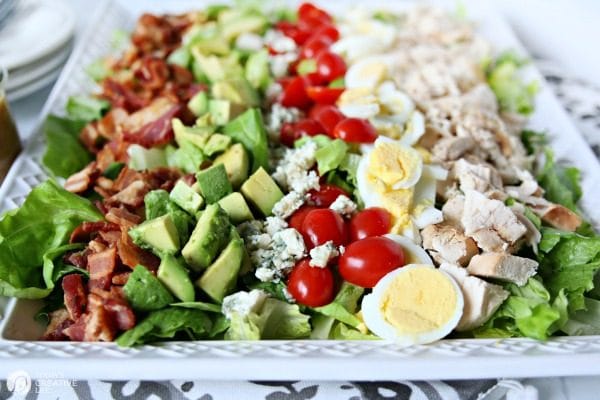 Don't give me any of that spindly spring mix stuff. I like crunch! I want romaine, butter lettuce or iceberg. I know the others have more nutrients, but I just can't handle the texture and it seems like it's always a bit floppy and warm. No thank you!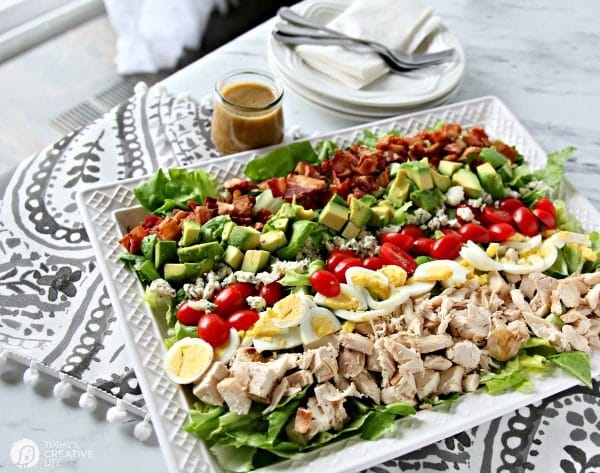 If I'm going to eat a salad, then by golly, it better be good! It needs to be satisfying!
All of the ingredients in this cobb salad recipe will leave you with a full and happy tummy! Add homemade breadsticks or these puff pastry Parmesan swirls and you'll think you've died and gone to heaven! If you're doing low carb, try this Cheesy Cauliflower Breadsticks recipe.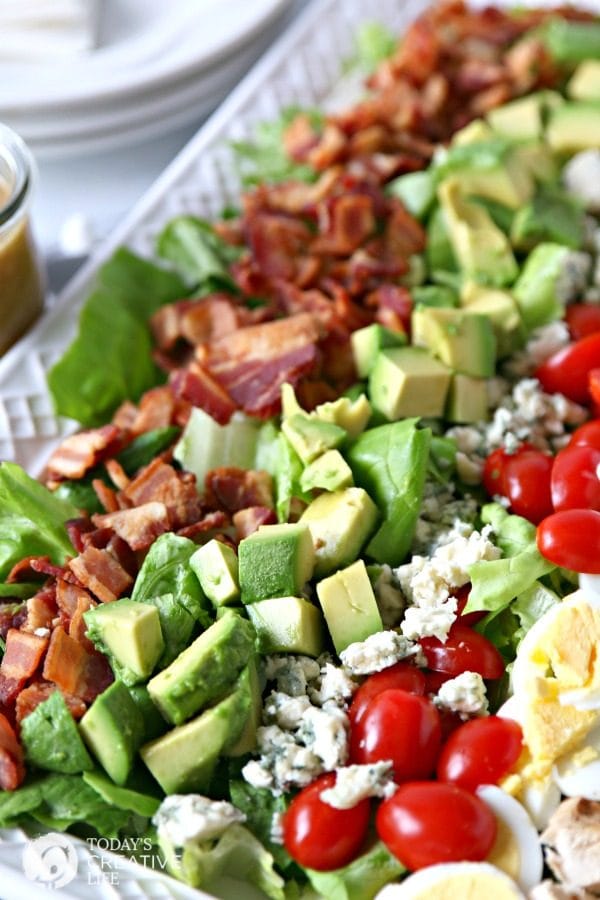 I love this vinegarette salad dressing that I've included in the printable recipe. But my Cilantro Lime Dressing or my Cilantro Avocado Dressing are also great choices.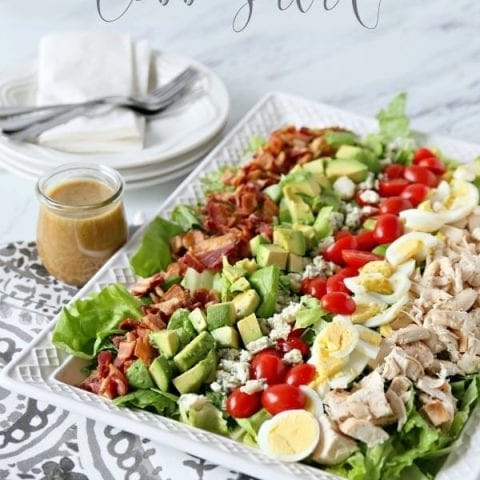 Cobb Salad Recipe
Yield: 6
Prep Time: 20 minutes
Total Time: 20 minutes
Ingredients
SALAD
5 cups torn romaine lettuce
2 cups torn butter lettuce (also known as Bibb or Boston)
2 cooked chicken breasts, chopped
10 - 15 grape tomatoes, sliced
1 avocado, peeled and cubed
3 hard-boiled eggs - sliced
3/4 cup crumbled bleu cheese
8 strips of bacon, cooked and crumbled
SALAD DRESSING
1/4 cup red wine vinegar
2 tsp. sea salt
1 tsp. fresh lemon juice
2 garlic cloves, minced
1/2 tsp. ground pepper
3/4 tsp. Worcestershire sauce
1/4 tsp. sugar
1/4 tsp. ground mustard
1 cup olive oil
Instructions
Combine your dressing ingredients together in a shaker cup or small blender. Set aside
Tear lettuce into bite-size pieces and place in a large bowl. Fill the bowl with cold water, gently push lettuce down so it's completely covered. Let it sit for about 10 min.
Use a salad spinner to rinse and dry the lettuce.
Spread all the lettuce onto a large platter.
Arrange each ingredient in a line.
Serve with dressing.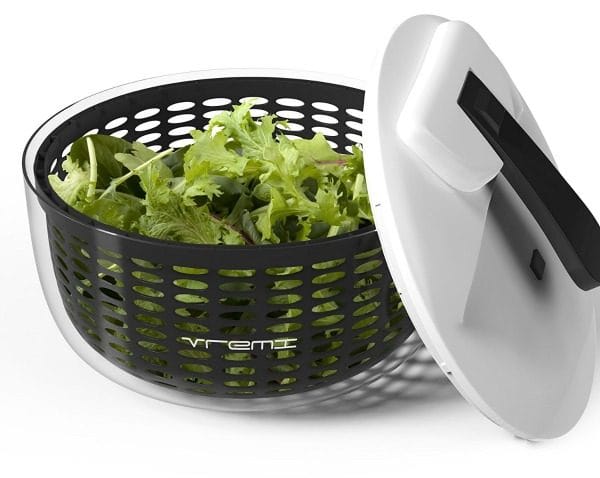 To keep all my greens fresh, I like to use this salad spinner because it has its own bowl for soaking. I first fill it up with cold water and let it soak for a few minutes. This always makes for a crisp salad! Then I rinse it all again and spin dry.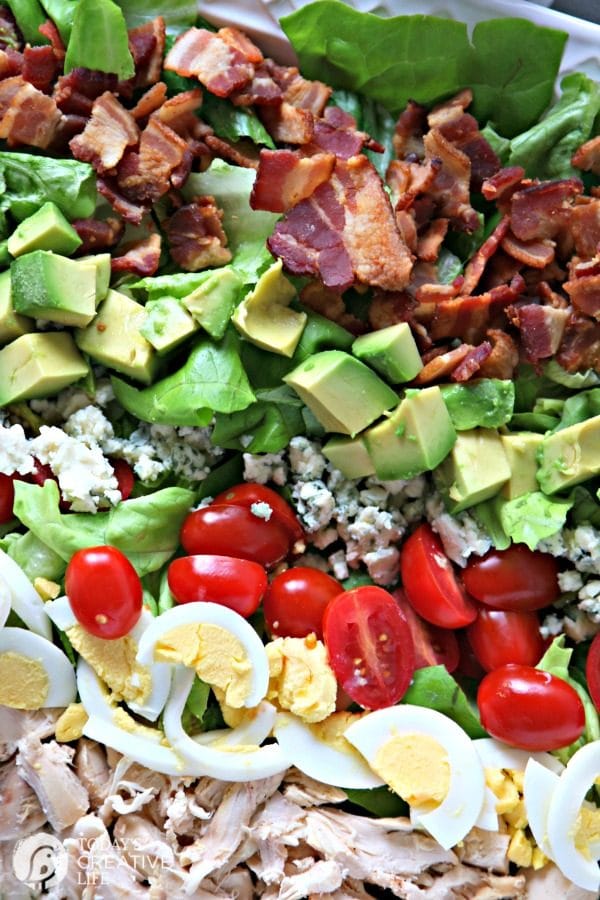 Doesn't that look amazing?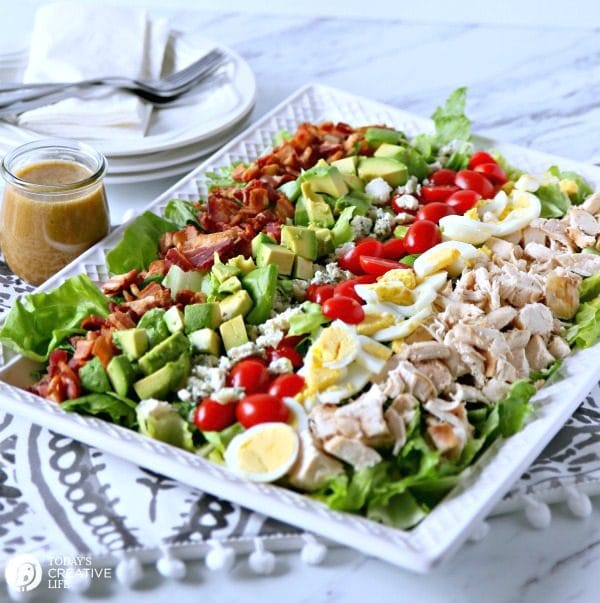 Lining up your salad ingredients always makes a more dramatic impression! Like my Shrimp Avocado Salad, it's easy to assemble and it always looks like a professional chef created it!
I told you that this Cobb Salad Recipe was EASY!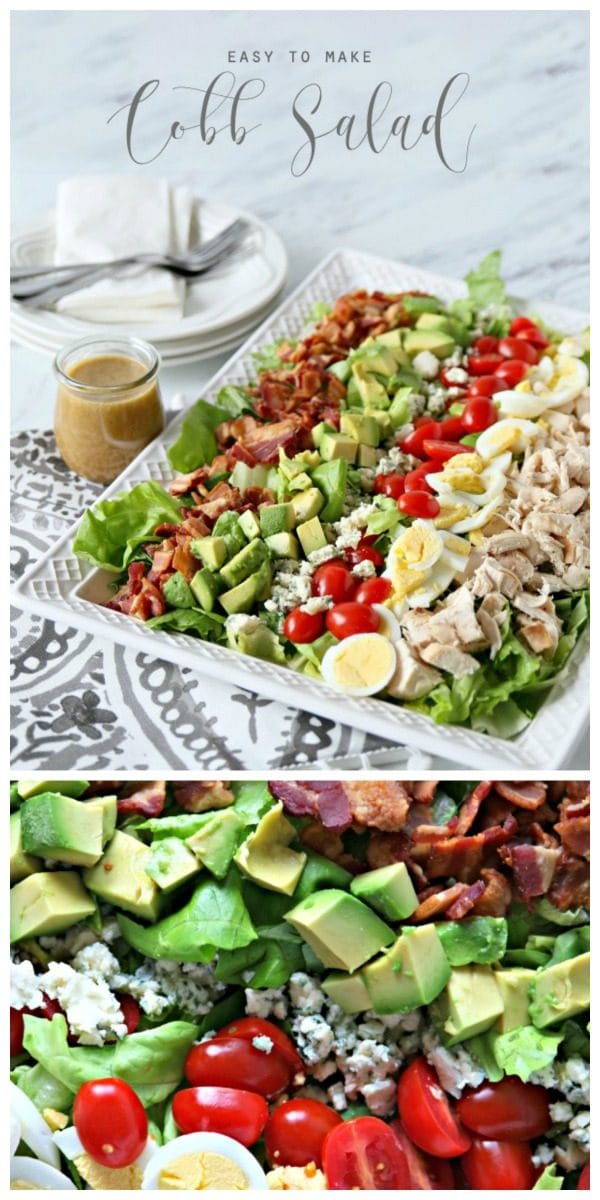 ---
More Salad & Breadstick Recipe Ideas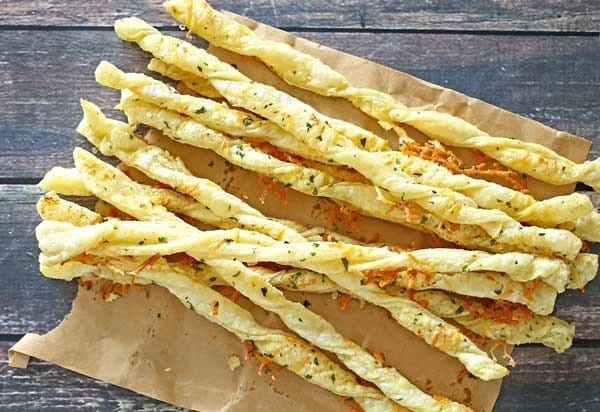 Garlic Butter Breadsticks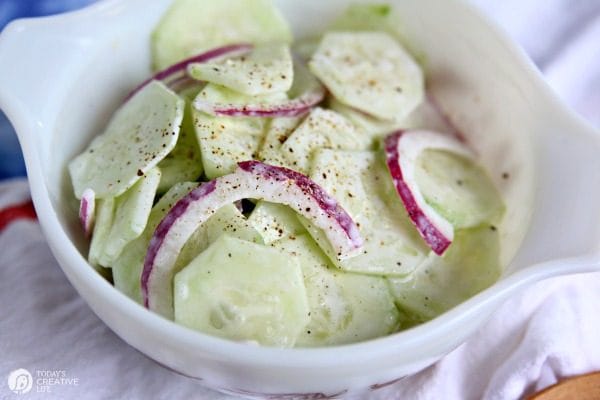 Sour Cream Cucumber and Onion Salad Recipe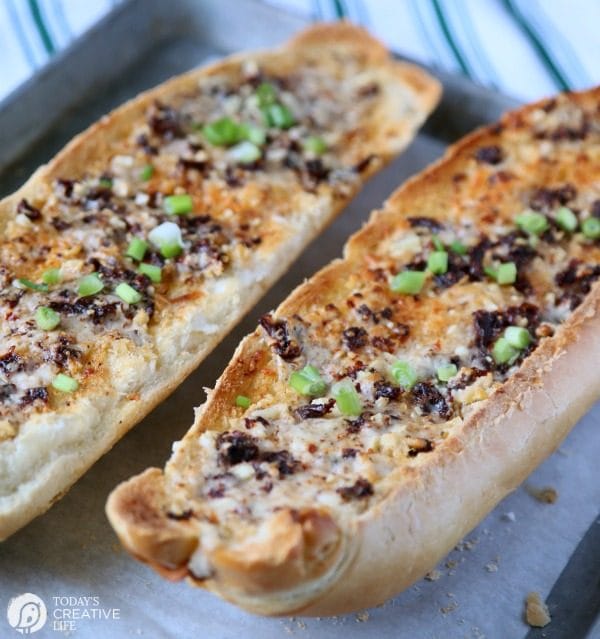 Sundried Tomato Garlic Bread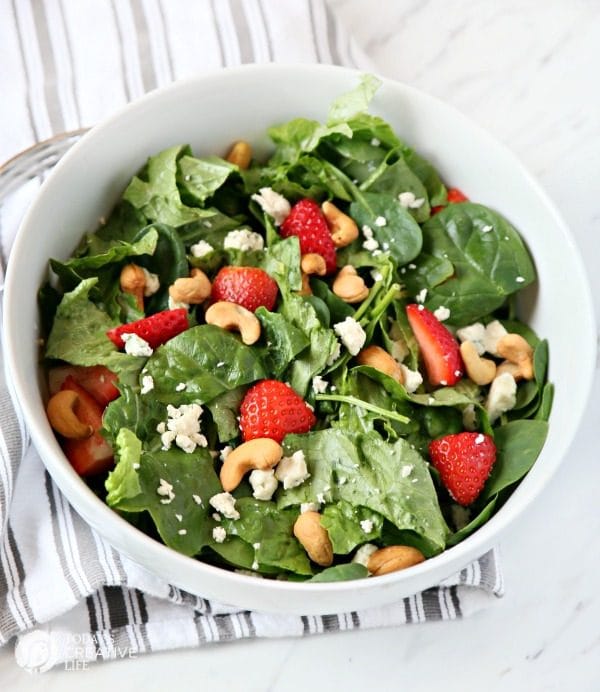 Strawberry Gorgonzola Strawberry Salad