There is nothing like a good Cilantro Lime Dressing to drizzle over just about anything your heart desires!
It's even better when there are Adobe Chipotle Peppers involved.
Cilantro Lime Dressing with Chipotle Peppers
It's no secret how much I love Cafe Rio in Utah. They have the best chicken salad with the best dressing. I already make a copy cat cafe rio chicken and now when I make my own chicken salad, I'll be drizzling this Cilantro Lime Dressing all over it! This dressing isn't a copy cat, but its close substitute. Here's a great copy cat Cafe Rio Dressing here.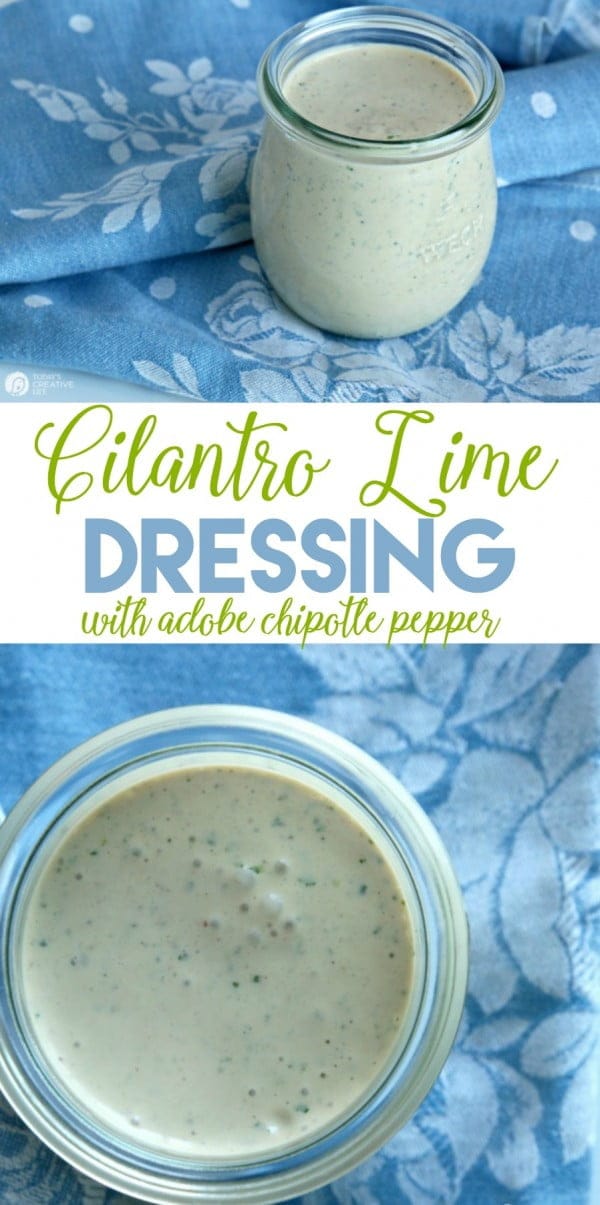 The fresh creamy taste is great on any salad, but I love it for nachos, fish tacos, over burritos… you get the picture. It's good on anything!
I love making my own dressings or dips. Like my 5 minute salsa or my easy guacamole. None of these recipes take a lot of time and it's nice to know what's in them. Using all fresh ingredients always makes you feel good. I was in a good habit of making up my 5 minute salsa on Sundays for the week ahead. I need to get back to that!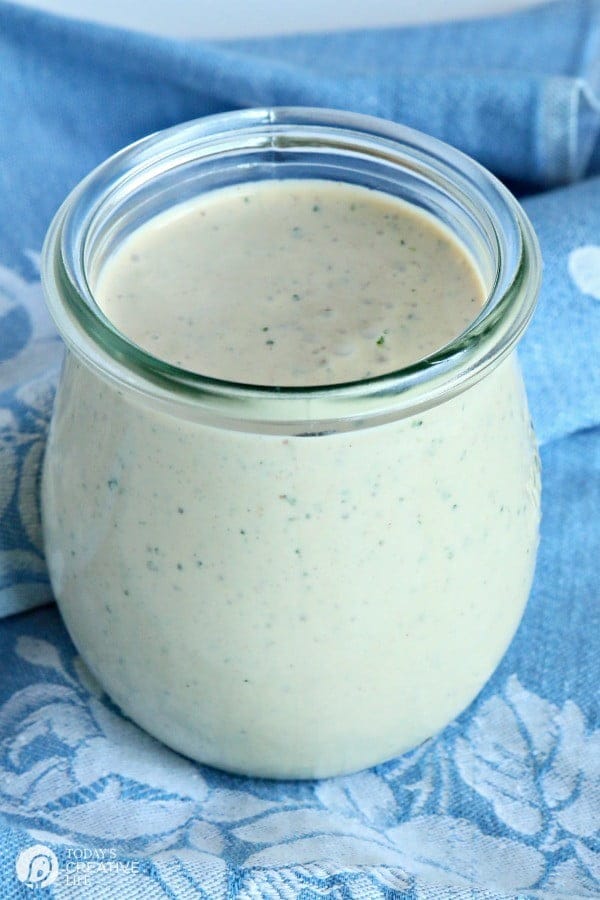 While I'm at it, I need to make up a batch of this Cilantro Lime Dressing too. It's all about prep isn't it? I know that when I prep my veggies or fruit for the week, the odds are in favor of eating more of them. Since I'm not a fan of bagged salad, it really helps if I mix up a variety of lettuce so it's ready for a quick salad anytime. I store it in a ziploc bag along with a paper towel to absorb any moisture. This keeps it fresh a little longer.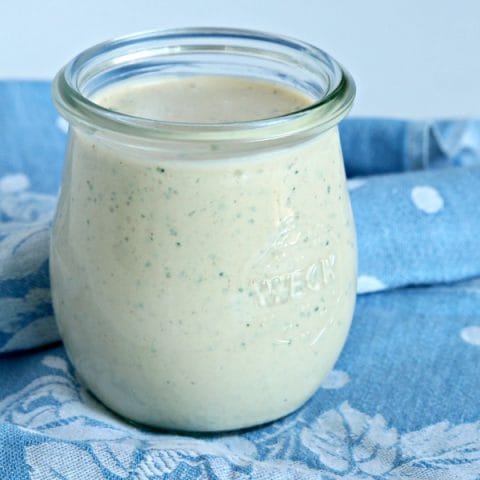 Cilantro Lime Dressing
Prep Time: 10 minutes
Total Time: 10 minutes
Ingredients
1 cup mayonnaise
1 1/4 cup Sour Cream
1 cup cilantro or a large handful
3 tablespoons Adobe Chipotle peppers
Juice of 2 limes
Salt and Pepper to taste - I added about 1/4 teaspoon pepper and 1/2 teaspoon sea salt.
Instructions
I used my ninja blender, but any blender will work.
Place all your ingredients into the blender and blend. You want to make sure the cilantro is chopped well.
Place it in a sealed container and chill. It's best after a few hours, allowing the flavors to really come out.
---
Find a few more fantastic recipes!