There is no other dinner that screams summer, than this Shrimp Avocado Salad with Cilantro Avocado Dressing! It's fresh, delicious, and packed full of nutrition.
Summer salads like this one and my Strawberry Gorgonzola Green Salad are my "go to" salads!
Shrimp Avocado Salad with Cilantro Avocado Dressing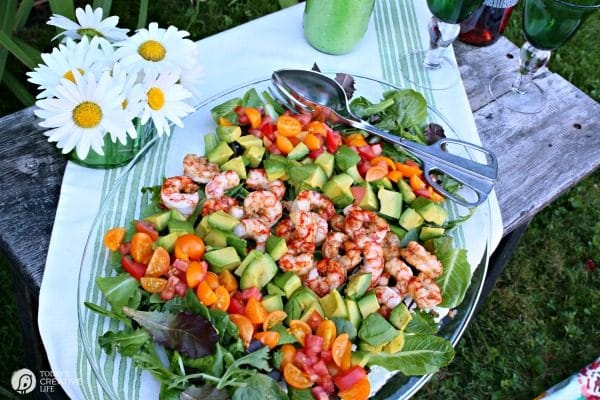 The good folks at the California Avocado Commission recently contacted me and wanted to know if I wanted a box of avocados (um YES!) and a box full of entertaining goodies (YES Again!) to help with any summer entertaining I may have going on.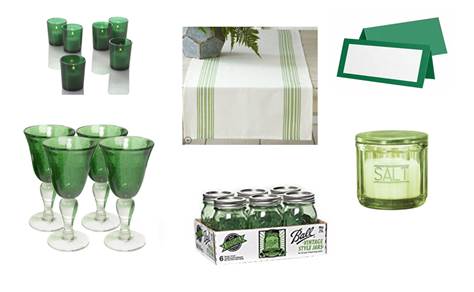 Who can say no to a box full of green goodies like this? THIS was going to be fun!
The box of California Avocados were the most perfectly ripe Avocados I have ever had. PERFECT!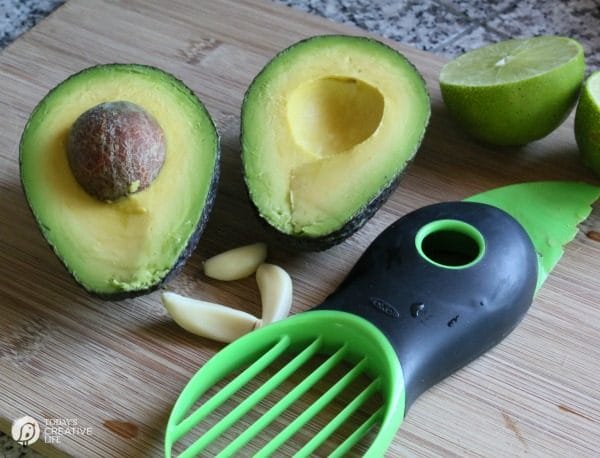 If you've followed Today's Creative Life for a bit, then you know I'm very casual. I love anything linen and farmhouse. All of this would be perfect for a casual picnic in the back yard.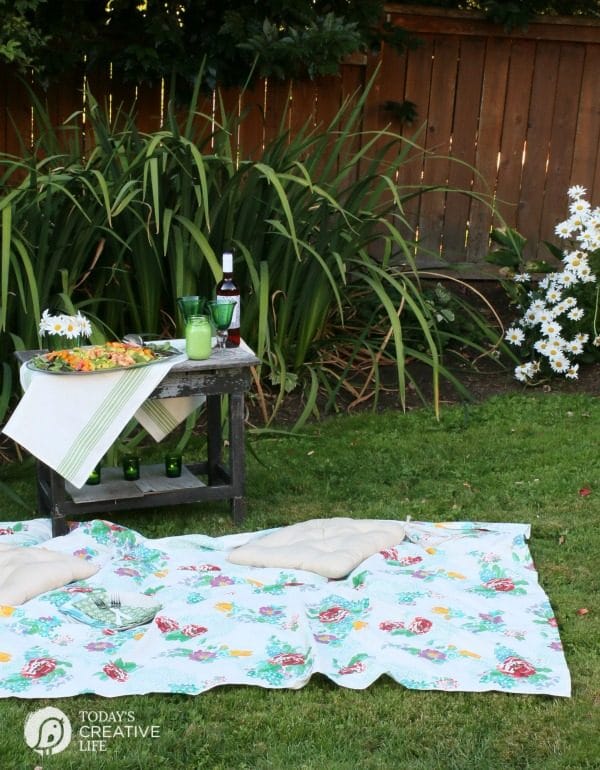 I thought I'd make up a simple salad that looks and tastes amazing with my Chili Lime Shrimp to compliment the avocados. I love this salad because it literally takes about 15 minutes to prepare.
You'll need the following ingredients for the Shrimp Avocado Salad with Cilantro Avocado Dressing

Shrimp Avocado Salad
Bag of mixed greens – bought mine at Trader Joe's
Fresh tomatoes – I had a ton from my garden
2 or 3 California Avocados
Cilantro Avocado Dressing (recipe below)
Cilantro Avocado Dressing
Sour Cream
Buttermilk
Olive oil
Garlic clove
1 Avocado
1 Lime
Chives
Cilantro
Salt and Pepper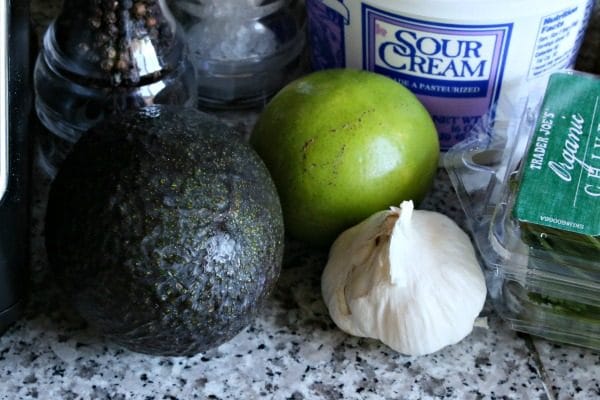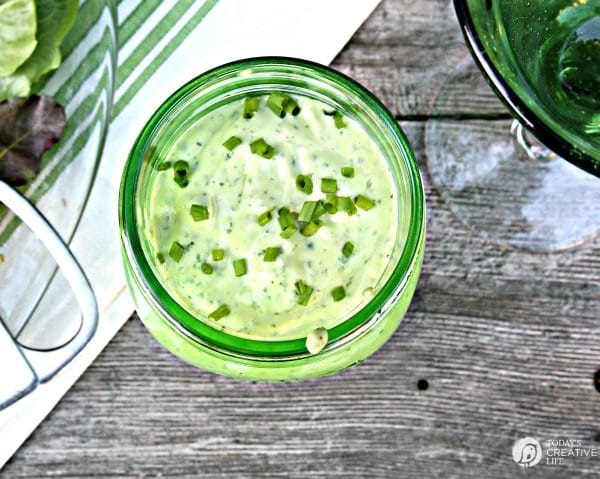 Printable recipe below.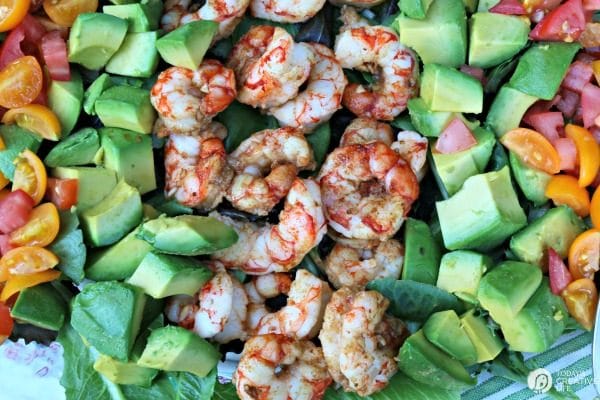 I simply spread out my greens on a large tray then made rows with each ingredient. Gorgeous!
I used the rest of their box of green goodies to decorate my little picnic area.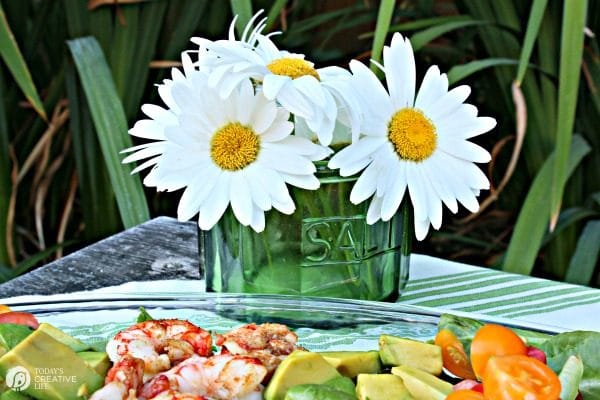 This SALT jar is my favorite thing of all time. Who says you have to use it for salt all the time?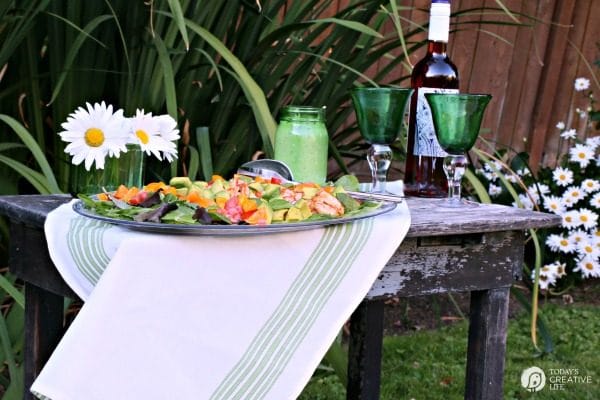 What a perfect evening. The temperature was perfect, the food was perfect and the decor was perfect. And of course the company.
It was simple to throw together last minute, using a table cloth and chair cushions. We grabbed our plates, the wine and headed out for a delicious meal.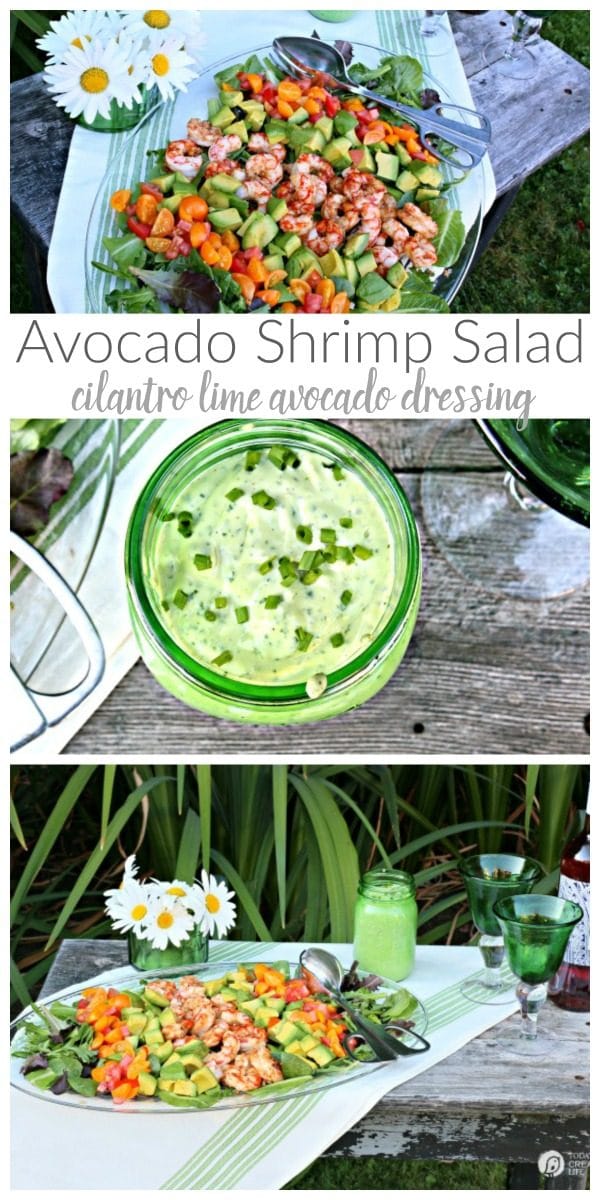 This dressing reminds me of my Cilantro Lime Dressing too. Both would be fantastic!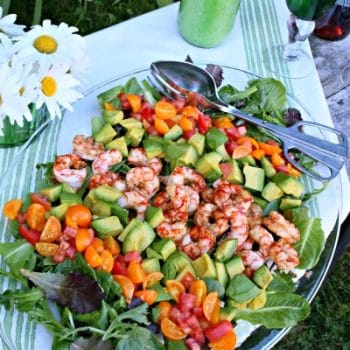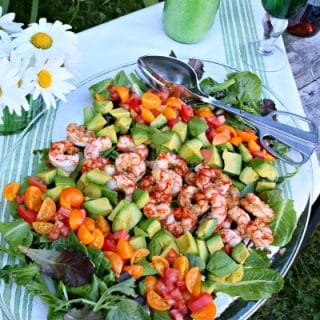 Shrimp Avocado Salad with Cilantro Avocado Dressing
Yield: 4
Prep Time: 15 minutes
Total Time: 15 minutes
Fresh and delicious and looks extra beautiful when you line the ingredients.
Ingredients
SALAD
1 bag of mixed greens ( or any type of lettuce you like)
2 California Avocados - cubed
2 cups diced garden fresh tomatoes
DRESSING
1/2 Cup Sour Cream
1/2 Cup Buttermilk
3 Tablespoons Olive Oil
1 Diced Garlic Clove - add more if you'd like
1 Avocado - peeled and pitted
1/4 Cup Chives
1/2 Cup Cilantro
Juice of one lime
Salt & Pepper - about 1/4 teaspoon each
Instructions
SALAD
Lay your greens out on a large tray
Place the chili lime shrimp in the center in a line
Line the chopped avocado on each side of the shrimp
Line chopped tomatoes on each side of the avocados
DRESSING
Place all your ingredients into a blender and blend on high. I like to make it up a few hours before so the flavors can blend. If the dressing seems too thick, add a bit more buttermilk.
Notes
Line up the ingredients before serving.
Nutrition Information
Yield 4
Serving Size 1
Amount Per Serving
Calories 570
Total Fat 47g
Saturated Fat 10g
Trans Fat 0g
Unsaturated Fat 31g
Cholesterol 46mg
Sodium 666mg
Carbohydrates 30g
Fiber 13g
Sugar 7g
Protein 15g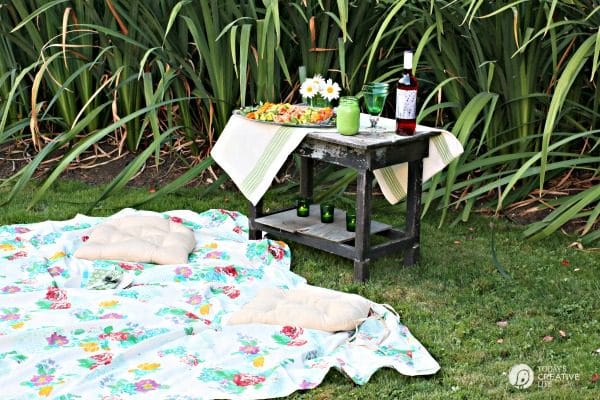 This post was sponsored. I was compensated for my time and sent a box of avocados and a party box, however all opinions, recipes and ideas are 100% mine.
Easy Salad Recipes
Easy to make salad recipes for a quick side dish or meal.
Bacon, avocado, egg, and chicken! This protein-packed salad is a full meal.
I just cut up all the fruits I want to use. For a large fruit salad, you'll need about 6 or 7 cups of fruit.
Cherry tomatoes with buttermilk vinaigrette will be your summer go to salad! Great way to use your own homegrown cherry tomatoes! Fresh, tangy and sweet!
Waldorf Salad was first made from Waldorf Astoria Hotel in 1893. This crunchy salad consisting of apples, grapes, walnuts and celery in a mayonnaise dressing is a classic.
This classic spring salad is great for Easter brunch.
Use this recipe in a sandwich or on top of greens.
Everyone's favorite spring and summer salad.
Fresh, crunchy and full of healthy nutrition.