Please welcome my guest today, Kendra from My Insanity. She's always got something creative to share! This FireCracker Popcorn is perfect for tonight!

Happy Independence Day, USA! It's Kendra here from My Insanity. I'm grateful to be here on Today's Creative Blog. When I was featured by Kim, many years back, for the first time, it really was the BEST…DAY…EVER as a blogger.
Firecracker Popcorn Recipe

I realize many of you are out celebrating today, but here is a last minute idea for an exciting treat you can whip up for your firework viewing this evening!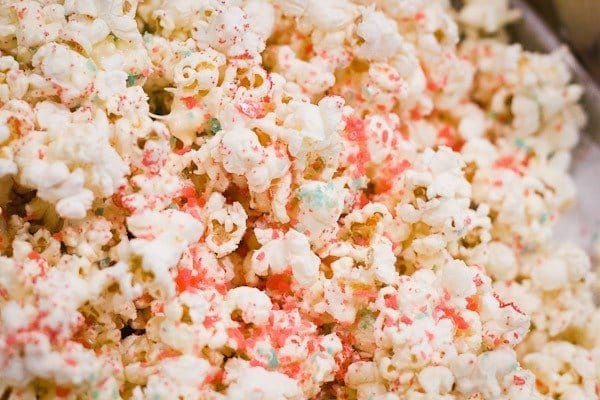 I recently posted about our patriotic picnic on my blog. We had fireworks a couple of weeks early in my community and so we took a picnic to the park for the celebration. If you don't have time for the full-fledged picnic, you may still want to whip up some of this Firecracker Popcorn to munch on in between Ooohs…Ahhhs….and Ohhhhs!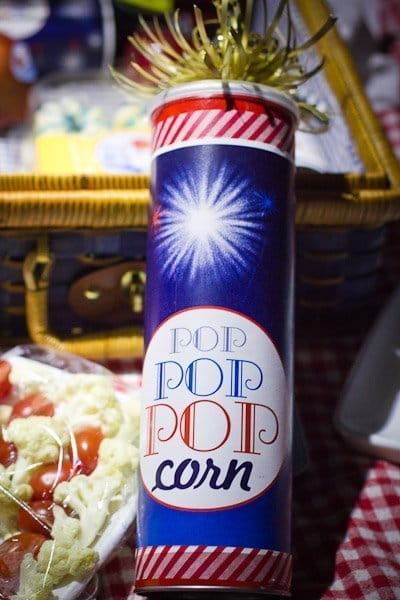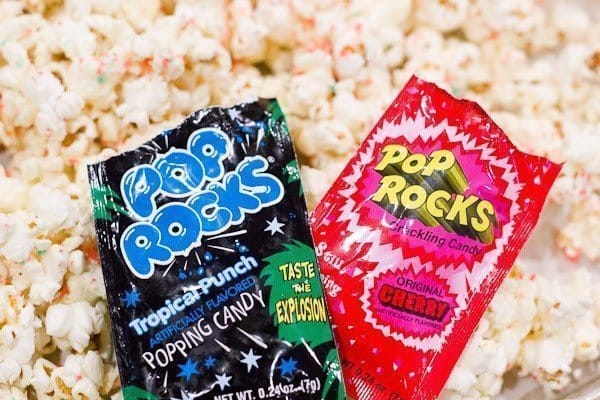 This is really simple, but very fun.
We started with basic air-popped popcorn, because I wasn't sure I wanted the butter or salt that comes with the microwave popcorn, but I bet it would still work. You'll also need Pop Rocks candy. That, of course, it what makes it like a firecracker. I found them easily at the dollar store. Here's the recipe…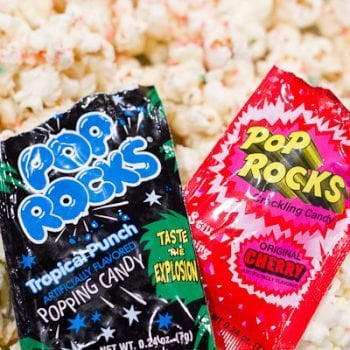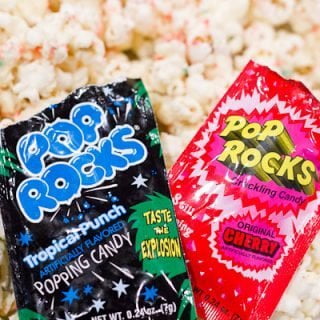 FireCracker Popcorn
Ingredients
1 Batch of air-popped popcorn
1/2 bag white chocolate chips (melted)
2-3 pouches blue and/or red pop rock candy (I used Cherry and Tropical Punch flavors)
(Optional) Star-shaped or red white and blue sprinkles
Instructions
Pop the popcorn and place in a large bowl. Melt the chocolate chips in a microwave-safe bowl, stirring every 20-30 seconds until smooth. Pour the white chocolate into the popcorn and toss to coat. Spread it out on parchment-lined cookie sheets and sprinkle the Pop Rocks (and sprinkles) on the popcorn, before the chocolate has set. Let the popcorn cool completely. You might even want to refrigerate it so that the chocolate hardens (especially if you live in an inferno/Phoenix, like I do).
Enjoy!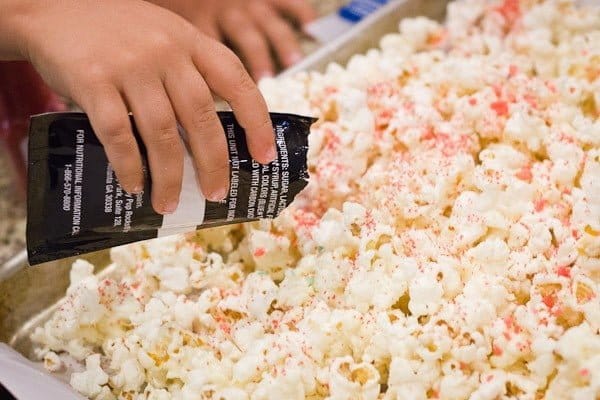 For added fun place the popcorn in an empty Pringles can and decorate it to look like a firecracker (see my blog for the printable label).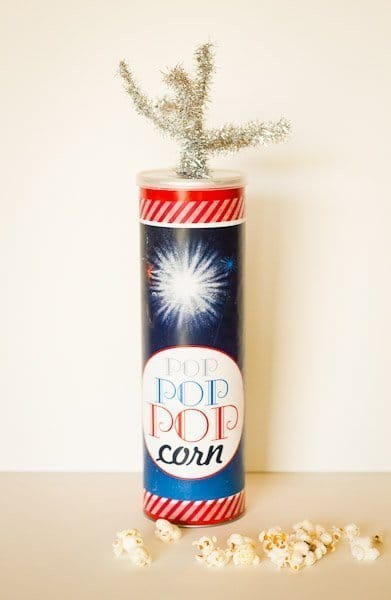 With each bite you will get a little explosion in your mouth. I really liked the flavor of the cherry Pop Rocks with the white chocolate.
I mean, why should the sky have all of the 4th of July excitement?
* * * * *
Kendra is a little crazy and documents it all on her blog My Insanity.
You can also catch lots of crazy-good ideas on her Pinterest page, or get a daily dose of insanity on Instagram.