You'll enjoy this quick easy fruit salad. 4 ingredients with whipped topping make this a spring and summer favorite.
I have my own Fruit Salad Recipe with a sour cream dressing you'll also love. Sweet and tangy and full of all the fresh fruits we love.
---
Hello all TCB readers! My name is Angie and I blog at The Country Chic Cottage as well as Crafts with Jars. I don't know about y'all but I love a great quick & easy fruit salad recipe. I enjoy cooking for my family but with errands, sports, and just life, in general, it can be hard to whip up a great meal every night. I rely on tried and true simple recipes to get me by. Today I am sharing one of my quick easy fruit salad recipes with you. This one tastes great and can be made in minutes.
Quick Easy Fruit Salad Recipe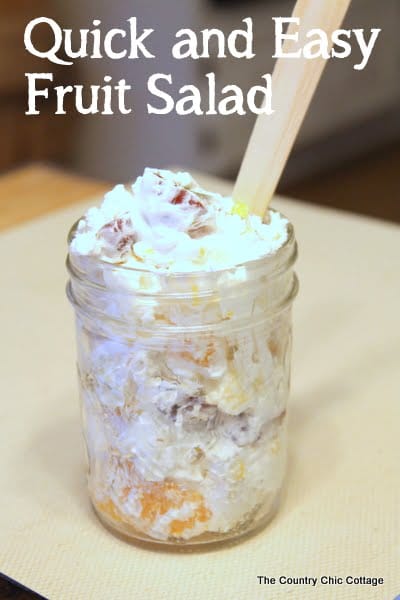 How to Make Easy Fruit Salad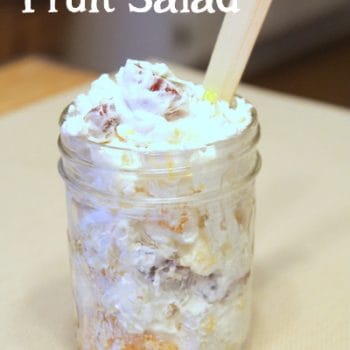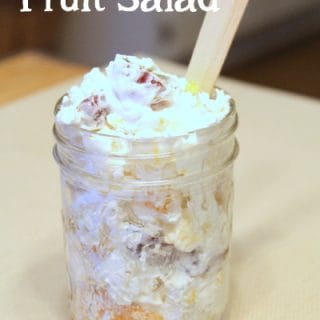 Quick and Easy Fruit Salad
Yield: 4
Prep Time: 10 minutes
Total Time: 10 minutes
Ingredients
15 oz mandarin oranges (drained)
1 cup grapes halved
1/3 cup chopped pecans
2 apples (peeled, cored, and diced)
1/2 of an 8 oz container of Cool Whip
Instructions
Mix all ingredients and enjoy immediately. You can also add any other fruit that you like and is in season. Fill up a bowl of this great fruit salad any night of the week. Or add a few mason jars filled with this great salad to your next picnic.
---
Easy Salad Recipes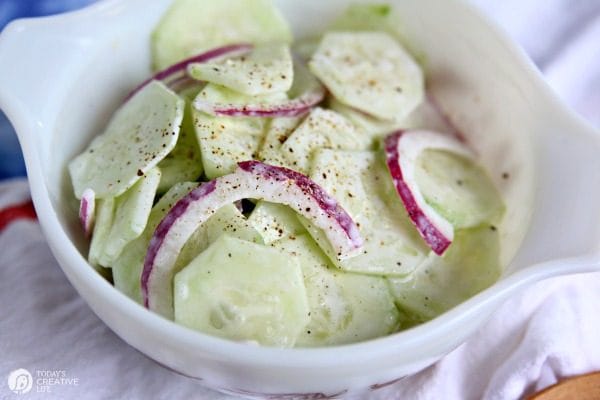 Sour Cream Cucumber and Onion Salad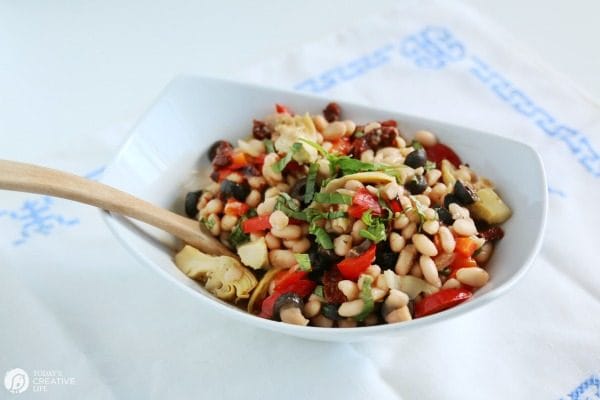 Mediterranean Bean Salad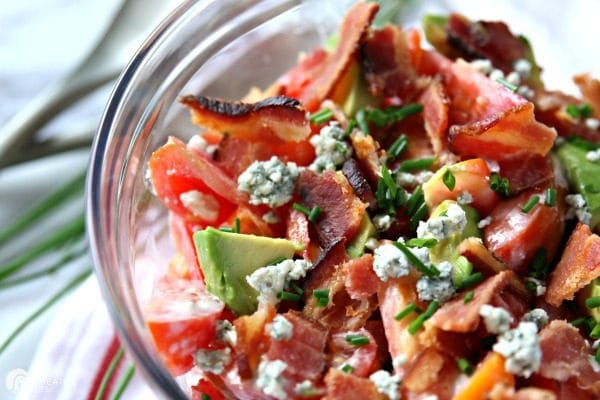 Tomato Avocado Salad with Bacon