Here's a fun summer craft to make! This DIY 4th of July Ribbon Flag will look festive and bring your patriotic spirit out wherever you decide to display! Fourth of July decorating is better when you have a few DIY 4th of July crafts to use!

Welcome to my Summer Celebration series as I share a few guest bloggers with you! Today I have Kara from Small Things are Big Things. Kara is sharing a few fun 4th of July crafts that you still have time to make! I love this 4th of July Ribbon Flag and all her other 4th of July craft ideas! Enjoy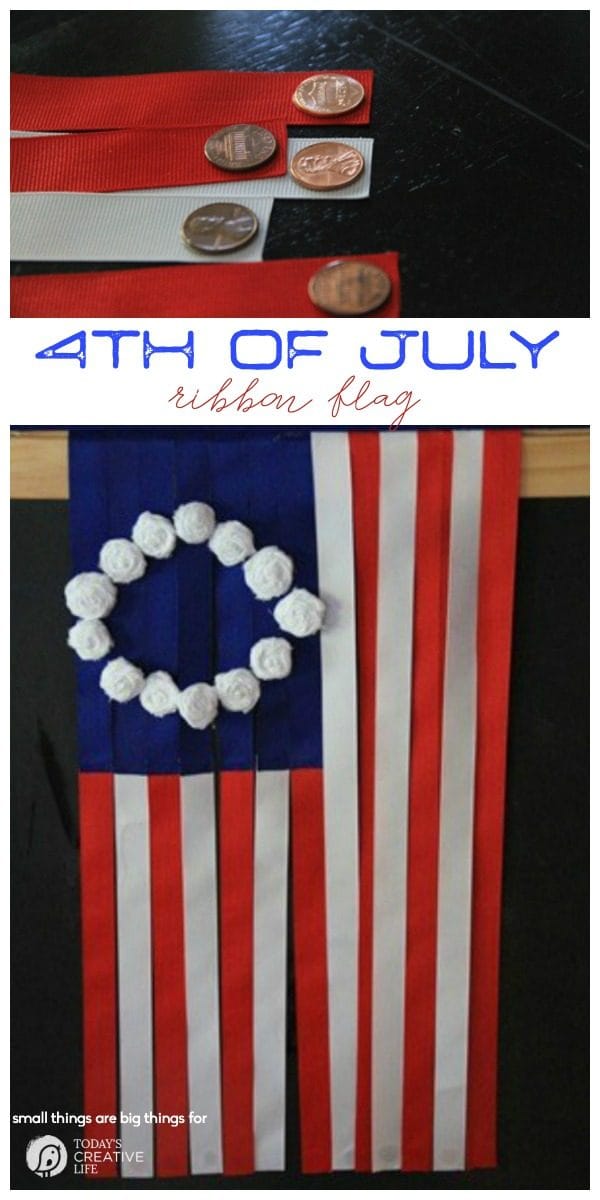 4th of July Ribbon Flag – DIY
I found a Ribbon 4th of July Flag in Family Fun magazine a few years ago, I decided to make some modifications and ended up with one of my favorite 4th of July decorations.
How to Make a Ribbon Flag
Supplies needed: (affiliate links provided for shopping convenience)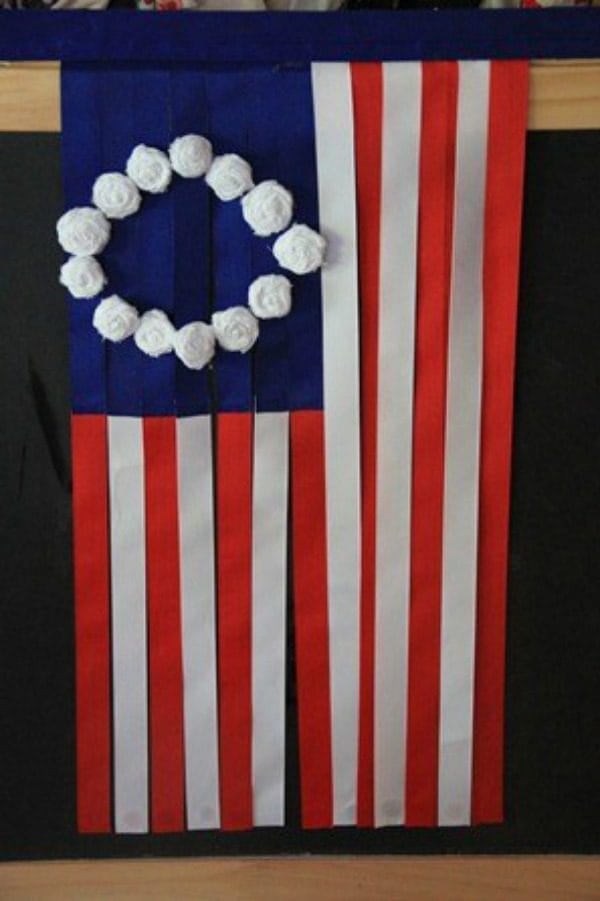 13 pennies
Lighter
1 paint stirrer
13 pennies
Cut four red and three white 14-inch-long strips.
Cut three red and three white 24-inch-long strips.
Cut seven blue 10-1/2-inch-long strips.
Run lighter lightly across one end of the blue ribbon to keep from fraying.
Hot glue blue ribbons to the shorter red and white ribbons, overlapping the ends a half inch with the burned end on the top.
Glue all 13 ribbons to the stir stick. Be sure to match up the overlapping blue line so it runs straight across.
Glue 13 rosettes in a circle pattern for the stars. Here is the tutorial I used for the twisted flowers.
Hot glue a penny on the bottom back of each ribbon for weight.
Trim the bottom ribbon ends evenly and run the lighter across to keep from fraying.
Tip: I found the 12-inch piece of wood was just a bit too short even as I overlapped the 13 ribbons. I used a 5-gallon paint stirrer. It's thicker and leaves about 6" on either side of the width of the flag. I might cut it down eventually but the extra weight and length make secure mounting!.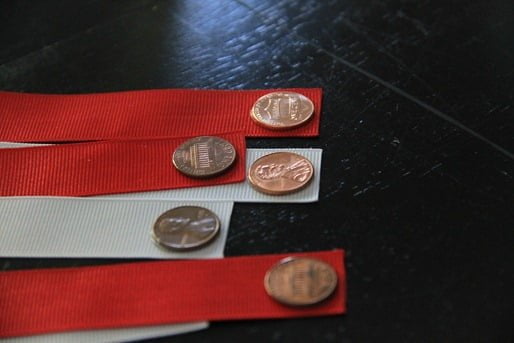 Still in the mood for some 4th of July DIY?
How about a Miniature Flag Canvas with your child's fingerprints, or some red, white and blue door candy.
If your not in the mood to get crafty, try one of our favorite 4th of July activities. It involves spreading the 4th of July cheer to your whole community!

Hi there, I'm Kara Noel and I believe life is a collection of small moments. And that small things matter because they are actually BIG! My mom died unexpectedly in February 2013 and my perspective was completely changed. I value every small moment with my husband and 4 children (Eli 6, Cora 5, Cyrus 3, and Tess 1) and I share DIY from my home, everyday thoughts, fun stuff to do around town, kiddo birthday parties, and causes that make me feel passionate. Help me change the world one small thing at a time!
---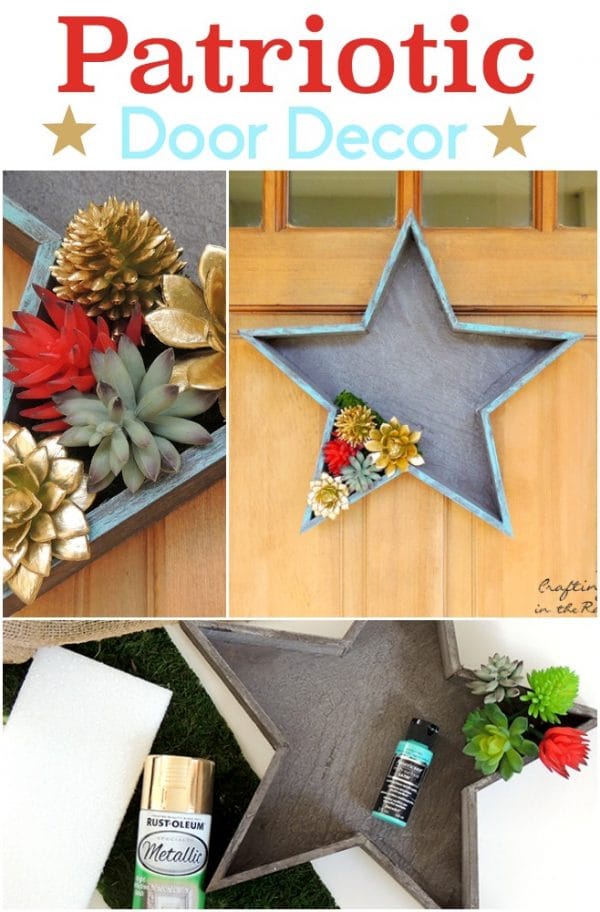 Patriotic Door Decor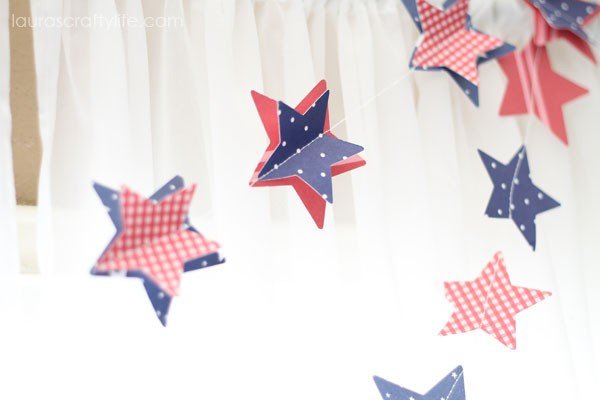 DIY Patriotic Paper Stars Garland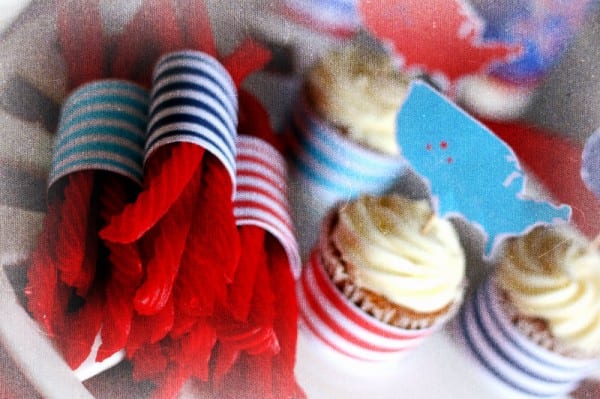 4th of July Party Printables