Just in time for the 4th of July! I've got some FREE Patriotic 4th of July Printables! Perfect for your BBQ! Kiki from Kiki & Company is sharing something for us to use for our patriotic holiday gatherings.
4th of July Printables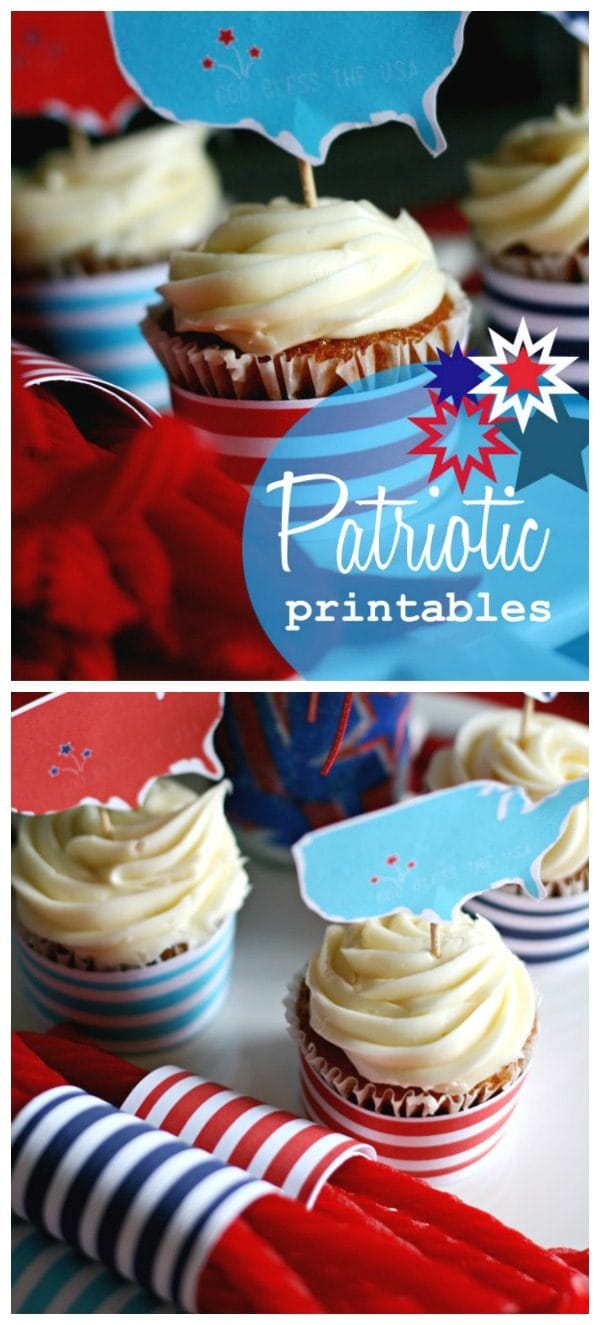 4th of July Patriotic Ideas
I decided to use KiKi's designs for food picks, cupcake picks, cupcake wraps and licorice wraps. I love the idea of using the striped printable to portion control for kids. You could use them for so many other ideas. (Kiki has a few other patriotic ideas on her site)
Use them to label food items for your BBQ potluck or event. Use the striped licorice wraps to wrap water bottles or the bottom of cupcakes. There are so many ways to decorate your table space with these great printables!
Easy, simple and they look great! I'm sure you'll take more care in cutting the USA out. I kinda shaved the west coast down a bit because I was in a big hurry! Even though the edges are a little rough, just say the kids helped you! Because it's a great task for grade school kids to do, right?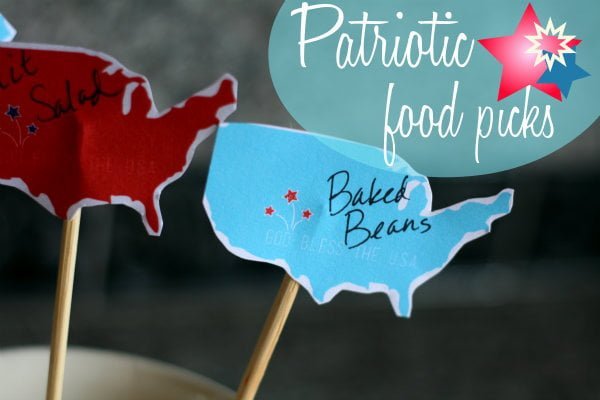 I taped a wood skewer to the back for the food items, or just toothpicks for baked goods or smaller appetizers. If you use a matching piece of washi tape, it would add to the cuteness!
Who's ready to celebrate?
Happy 4th of July! Download your free printables HERE

---
More Patriotic Ideas