Create an outdoor Room on a budget! I was able to create this relaxing area by using items I already had. Get creative!
This month as a Lowe's Creator Team Member, we were given a challenge to make our outdoor space "more appealing, more fun, or more memorable." Which was the perfect kick in the pants I needed to put together my outdoor room again. Between all the rain we've had it was a challenge just to get it done and take photos. I can't wait to set up my DIY Tabletop Fire Bowl and my DIY Mason Jar Solar Lights.
Outdoor Room Ideas
I love having an outdoor space that feels private and comfortable. A place to just hang out with friends and drink lemonade……….come on over!

We have a daylight basement that walks out onto our yard. It's not the prettiest patio and needed more than just placing a couple of chairs out. I created my own privacy by hanging outdoor drapes……..which are actually DROP CLOTHS found in the paint section of Lowes.

I didn't realize they were too long until I was hanging them and we all know I don't sew……….so I just folded them over. Good enough for me. I can pull the drapes together, or leave them flowing in the wind for more privacy. I used ring clips and nail heads to hang them. Can't get any easier than that.
I picked up a couple of chairs in my favorite color.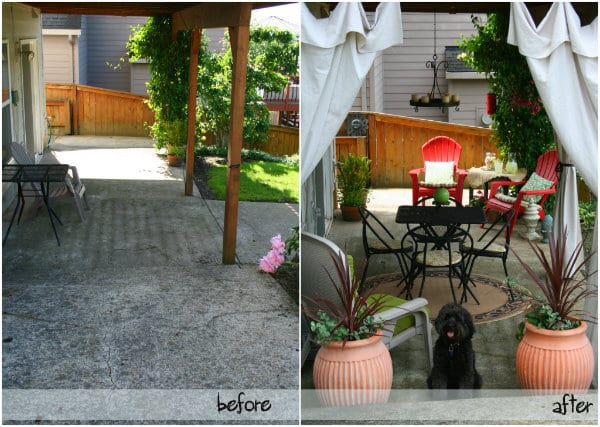 These chairs are so inexpensive. $18 Sure they're plastic, but it's a great way to add style without breaking the bank.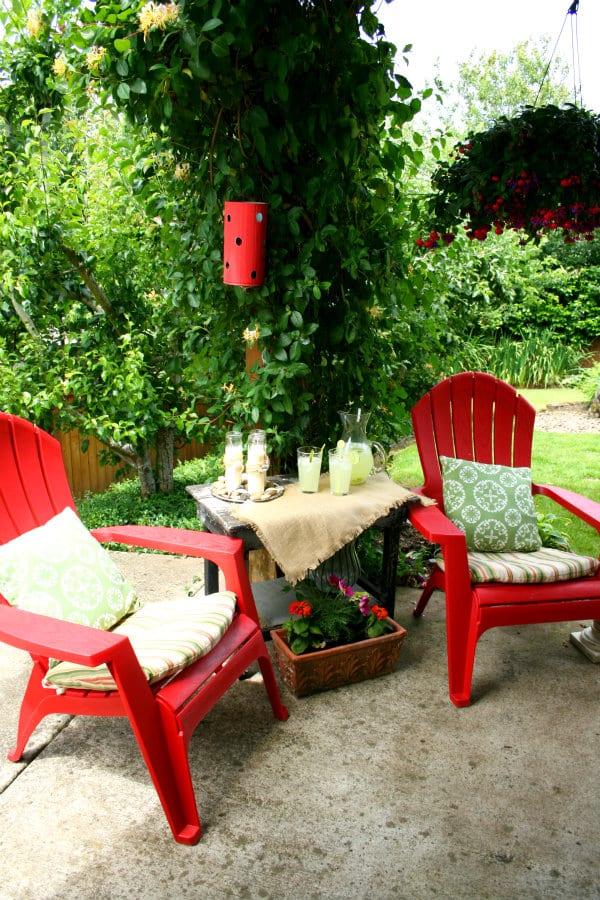 I used a lot of things I already had around, like the rug I bought last year at Lowe's on clearance and a lot of decorative items to dress it up…in a shabby way. Adding plants to any outdoor space is a definite must. Hanging baskets, big pots and of course……….don't forget candles or outdoor lighting.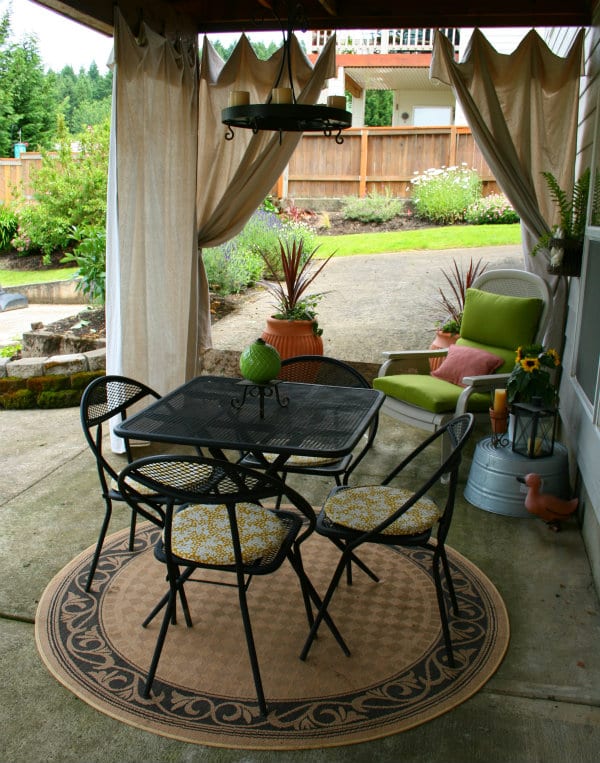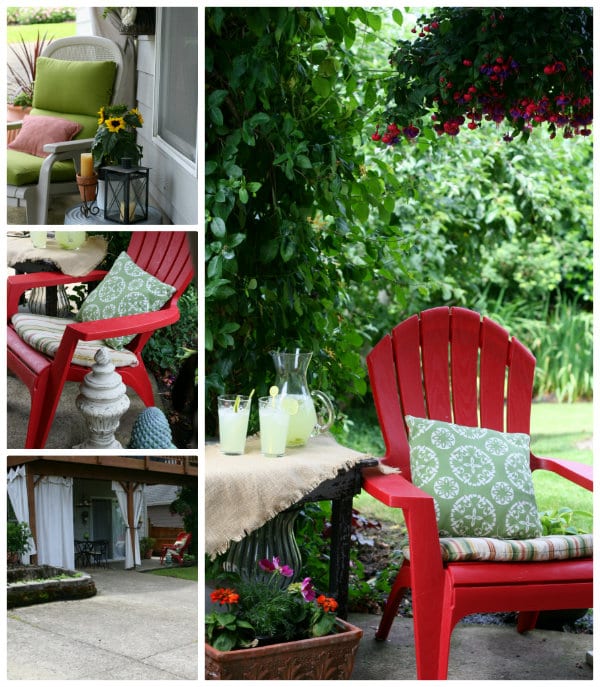 I can't wait to use this space! If you're in the neighborhood and it's not raining……….come on over!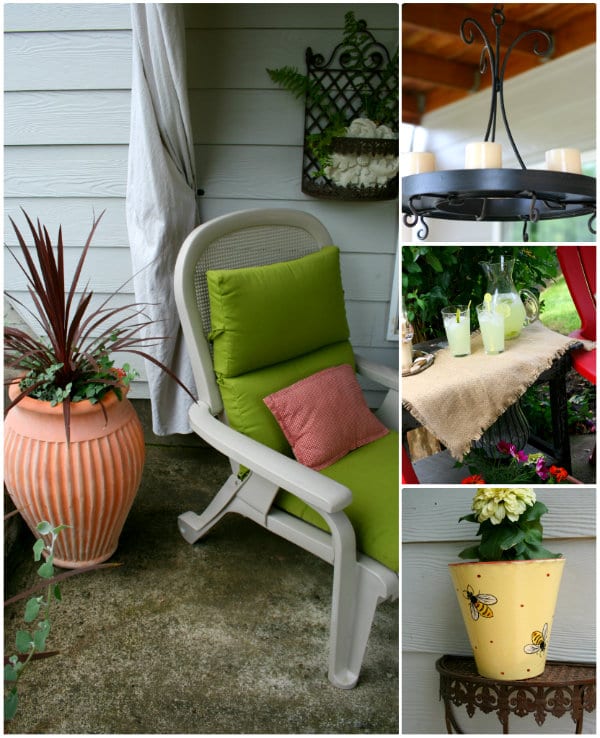 ---
Find More Creative DIY Home ideas.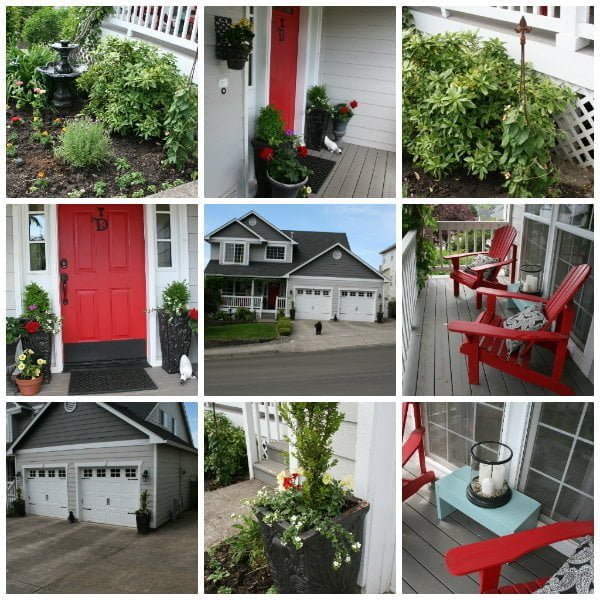 Create Easy Curb Appeal