This DIY Fountain was one of the easiest DIY outdoor projects I've done. Here in the PNW, we only have about 4 months if we're lucky to enjoy outdoor living. But once we're outside, I want it to be inviting.
As one of the Lowe's Creators & Influencers, this DIY Fountain water feature was my project for our outdoor fun challenge a few years ago. I had been wanting to make my own garden fountain for a while, as well as my DIY Tabletop Fire Bowl. 
 DIY Fountain Water Feature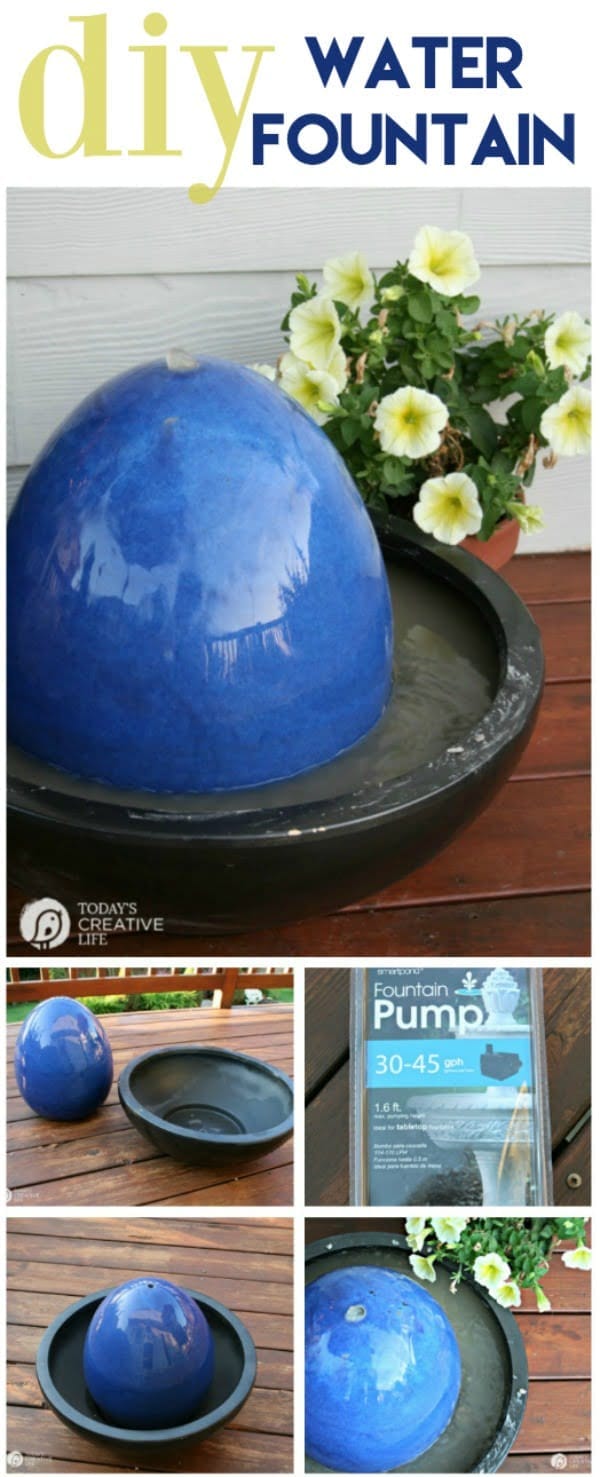 This simple DIY fountain was easy to make and I've learned a few tips to make it even better year after year.
DIY Fountain Supplies: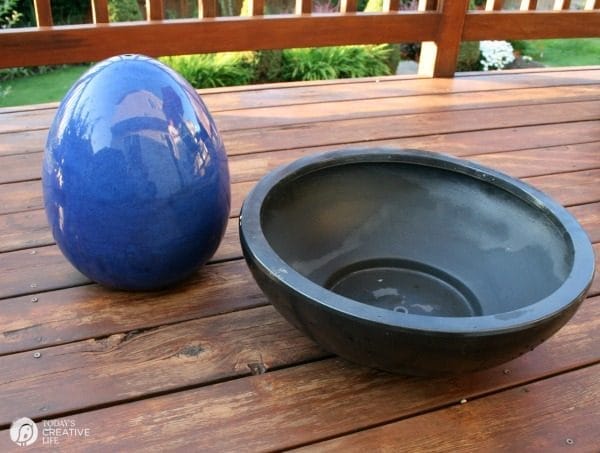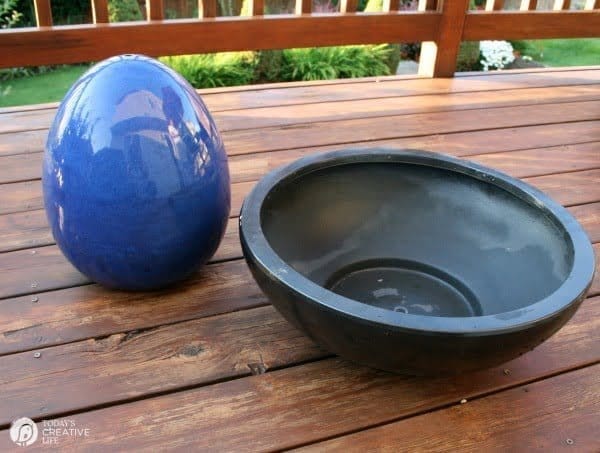 Affiliate links for products listed are for your convenience only. This cost you nothing extra. If you happen to purchase anything as a result of clicking, TCL will receive a small percentage. Thank you for your support. This allows me to continue to offer you free content. 
Ceramic sphere that is pre-drilled- I found mine at a local nursery for $5! I asked my nursery where they got them or if they're getting more and they said they couldn't remember and no they weren't getting more. I did find this blogger who made her own. See her garden fountain here.
Fountain tube and pump – Found at Lowes.
Bowl– I plugged the hole in this ceramic bowl, also found at my local nursery.
Water
How to Make a Water Fountain
I've been wanting to complete this fountain since I bought the bright blue egg and fountain bowl from my local nursery here in Camas Washington.  I bought the pump at Lowe's and some pea gravel. This was SO simple to make.
I threaded the pump tube through the bottom hole and positioned into the top hole of the blue egg. The pump will just sit on the bottom once the sphere is placed in the bowl.  The tube is reaching up and into the ceramic sphere hole at the top.
I placed my egg in my bowl.
Before placing the pea gravel in the bowl, you may want to rinse it using a large colander. I didn't rinse, resulting in murky looking water, as you can see in the photos. I had to drain the water and refill a couple of times before I had clear water. 
Fill the bowl, around the sphere with pea gravel and water.
Plug it in and wait for it to bubble up.
IMPORTANT TIP: Rinse the gravel before using. Otherwise, your water will be murky.
This DIY water feature took me about 15 minutes! I can now enjoy the soft sound of water, as well as enjoy my beautiful blue egg.
Many home supply stores will carry DIY garden fountain kits, making it simple and easy!
---
More outdoor decorating ideas!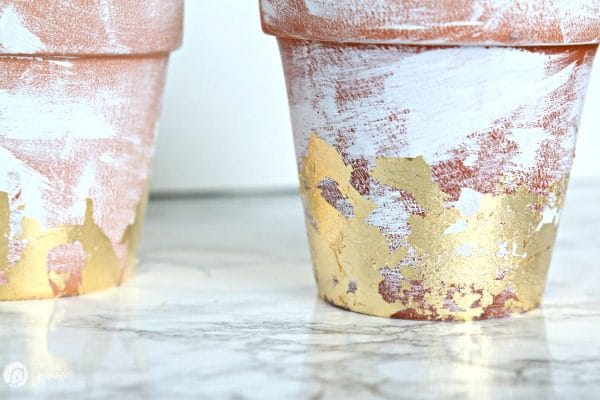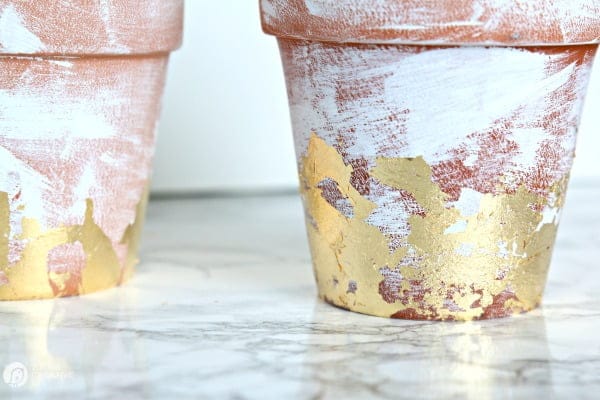 DIY Distressed Gold Leaf Pots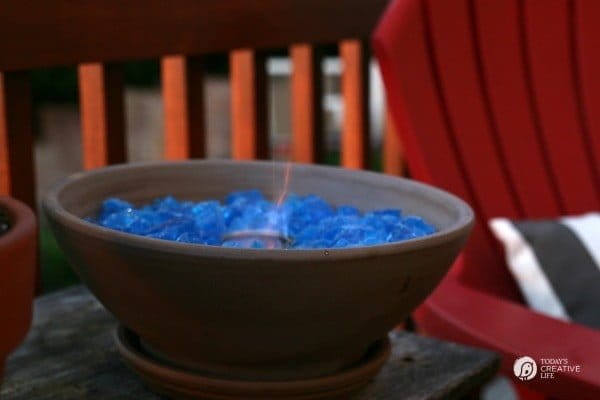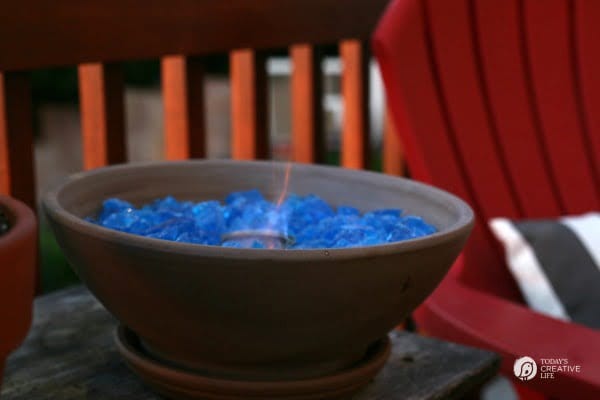 DIY Tabletop Fire Bowl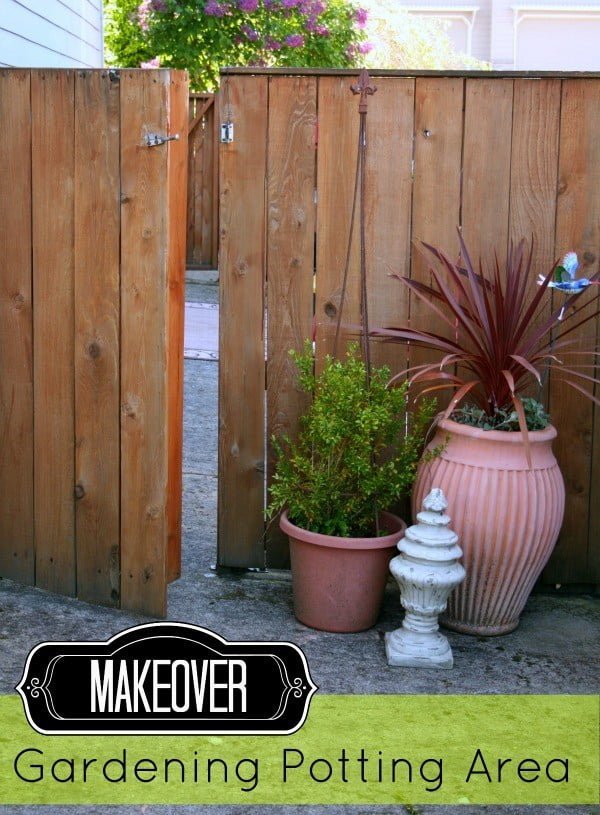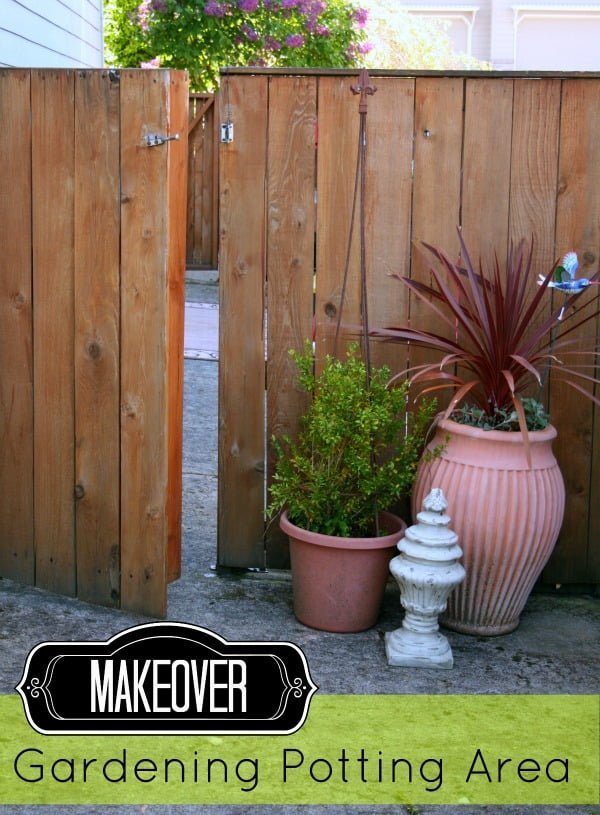 Potting Area DIY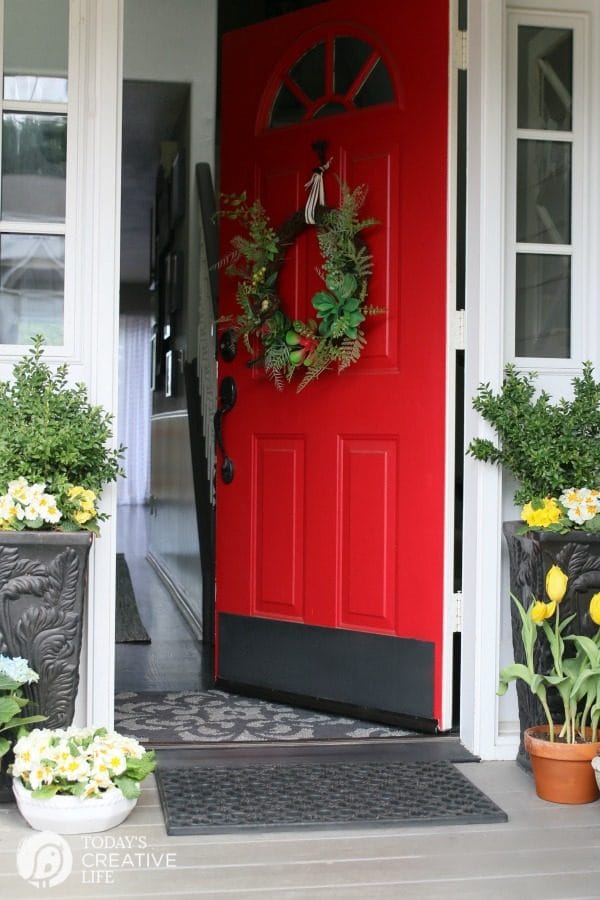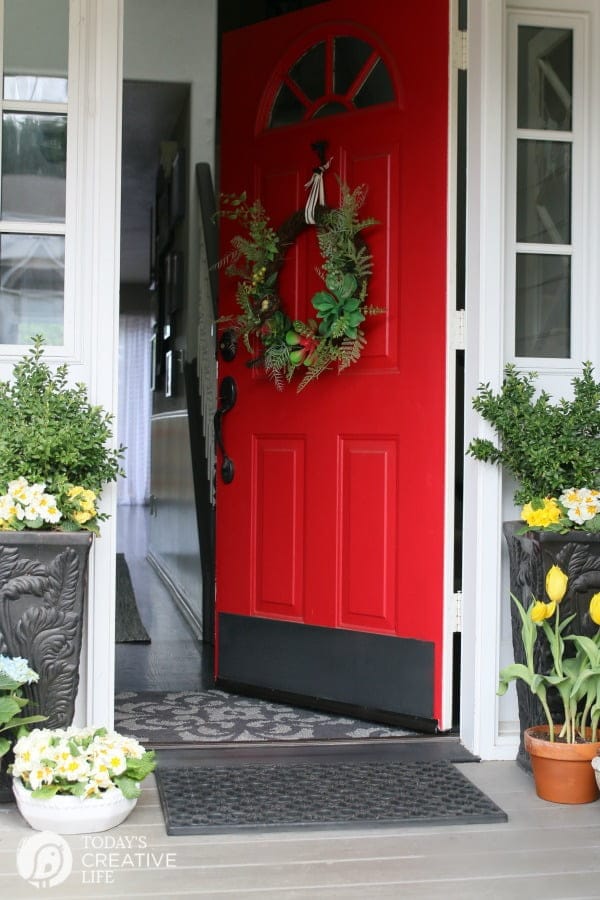 Spring Porch Makeover