I'm so thrilled to have my long time blog friend Marianne from the beautiful Songbird. She is sharing her simple yet wonderful DIY Terra cotta Garden Centerpiece. Putting together a unique centerpiece can be overwhelming. I say grab what inspires you, break the rules and enjoy! Usually the easy centerpieces are my favorite. These Cranberry Luminaries have gone viral and they literally take 5 minutes to make.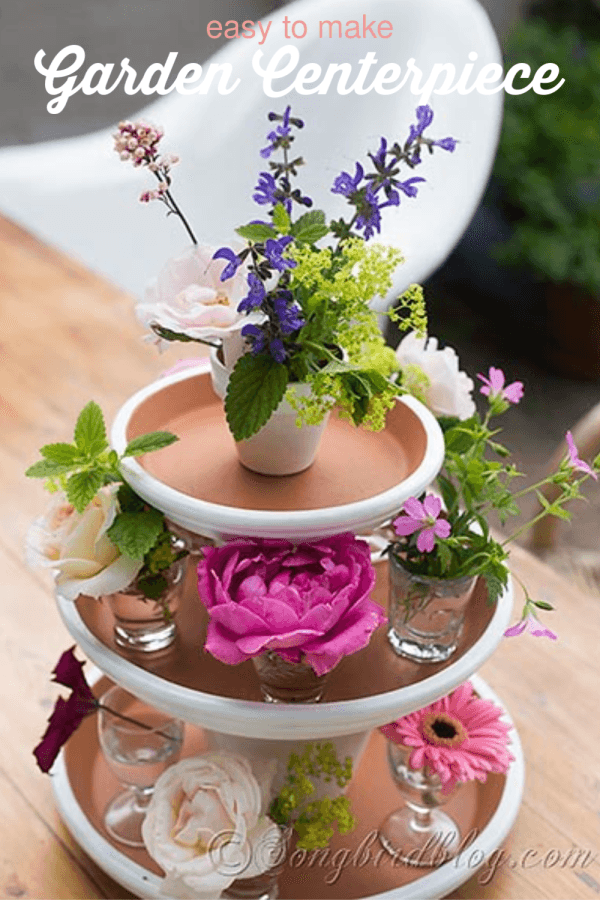 Hello awesome creative readers from Today's Creative Life, I am Marianne, also known as Songbird.
I am so happy and excited to meet you all here today and incredibly honored that Kim would deem me fit to appear in this awesome line-up of guest bloggers. You see, I am a bit of a lazy crafter. And when decorating I usually go for the easy option over the elaborate one.
In fact, my garden centerpiece project of today is so easy and laid back that I think I would be insulting your creative talent if I gave you a full tutorial.
Garden Centerpiece – Easy Summer Table
See for yourself: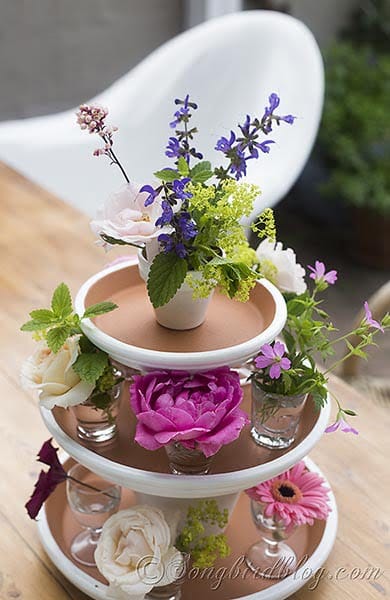 I made a last-minute-unexpected-guest-decorating-centerpiece. There was a paintbrush involved so I guess you could consider this a craft, but in all honesty that was about as crafty as it got.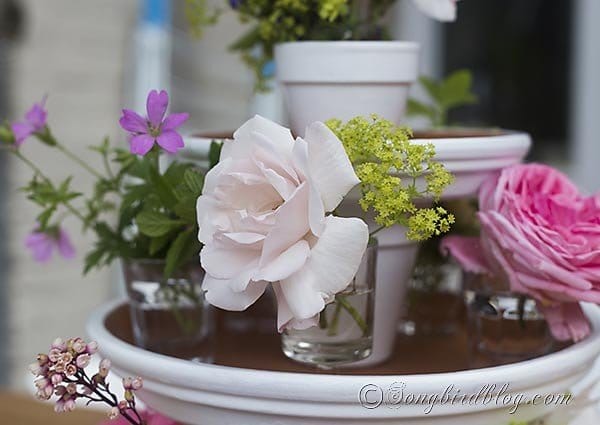 But I love this kind of decorating/crafting. I think I am actually getting to be known for it, since easy and light decorating with flowers is just about my most favorite thing to do.
And I think this is the perfect summer centerpiece that will be a conversation-inducing centerpiece at any garden party.
And it couldn't be easier.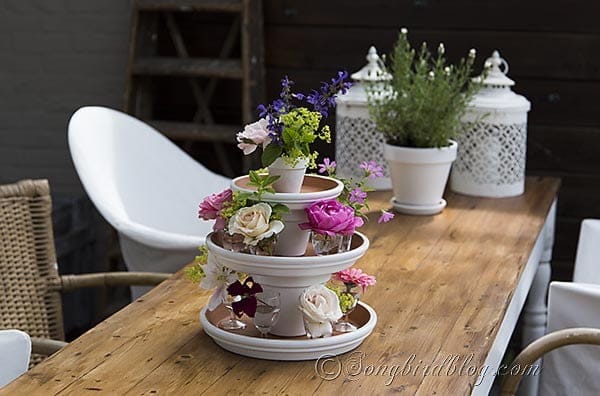 How to Make a Garden Centerpiece for your Table
Go dig in the garden shed for some terracotta pots and saucers.
Paint the outside white.
Stack
Find the tiniest glasses you have.
Go snip flowers from your backyard or the roadside.
Put it all together and enjoy it.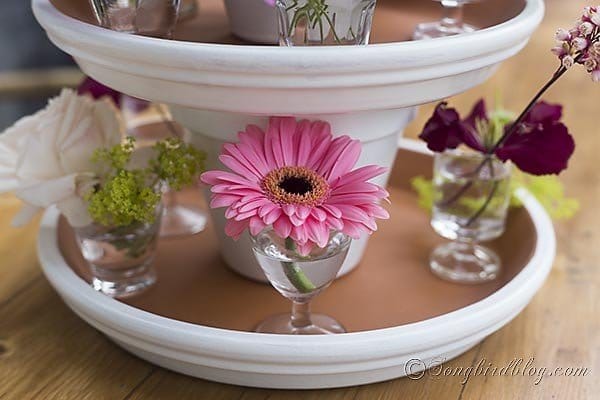 I kind of went for a multi-colored, multi-flowered look here. But I am sure it would look awesome in a single color tone too, or with all the same flowers.
This is so easy, it can be changed in a matter of minutes.
So easy, but I do think it has the oomph factor. Agree?…….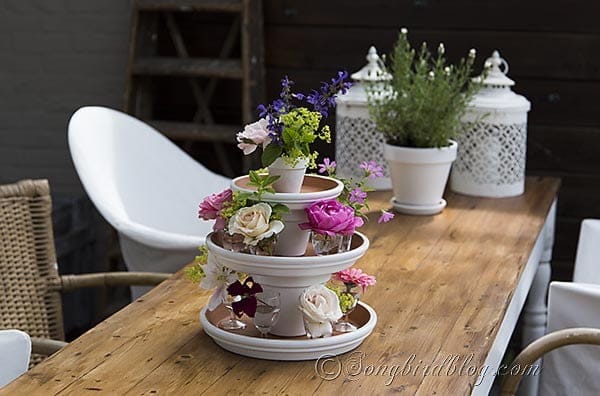 Yeah, what better time than summer to take a relaxed approach to crafting and decorating? I guess we've got the rest of the year to go for daring, challenging and complicated.
Let's all just enjoy some floral beauty the easy way instead.
Oh and maybe a nice cold glass of pink wine too 😉

Hope you liked my little garden centerpiece and feel inspired to create your own!
---
Easy Centerpiece Ideas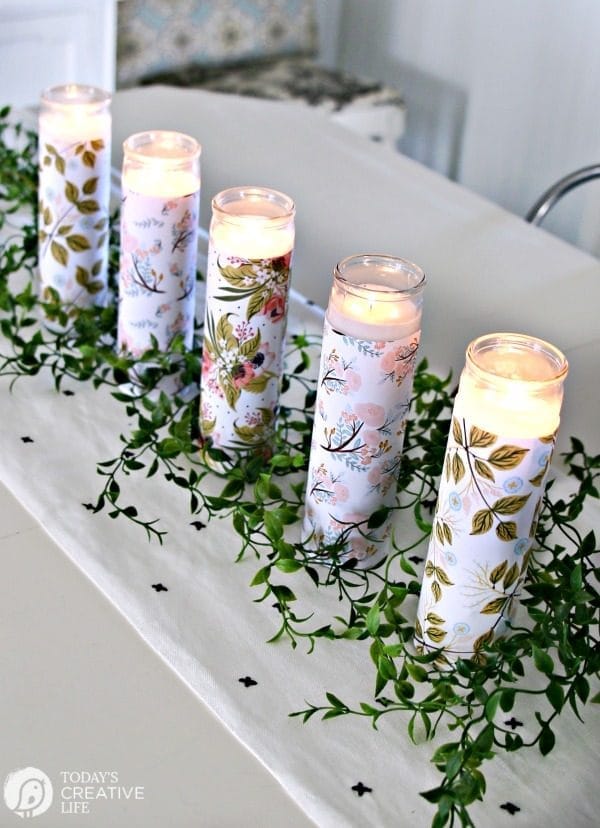 DIY Wrapped Candles Centerpiece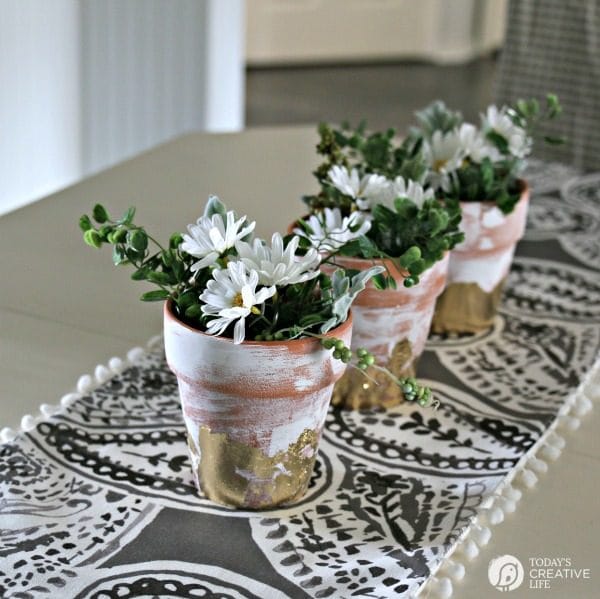 Easy Centerpiece Ideas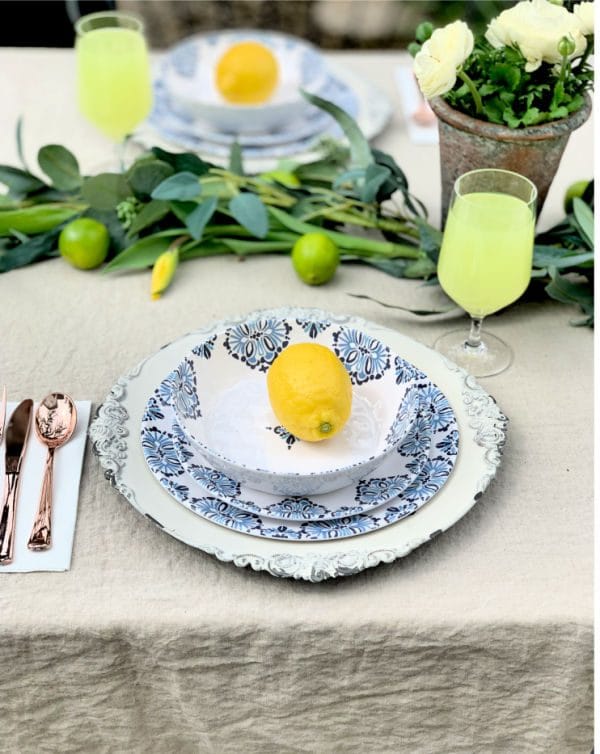 Outdoor Table Centerpiece