This Herb Garden for Cats was designed with my cat Peaches in mind. This rare kitty of mine can be a real stinker when it comes to eating my flowers. She will eat any fresh flowers I bring into the house and if I don't have any, she will sneak out onto the porch to take a bite of whatever is in my flower pots.
She knows she's not supposed to by the large and fast bites she takes as I'm approaching her, telling her "NO!". I thought maybe she'd really enjoy her own herb garden.diy
Herb Garden for Cats

Roses are her favorite and although she's an indoor cat, she likes to head out into the backyard with me when I throw the ball for the pup. She likes to lay under the lily leafs like she's in a jungle or she heads straight for the rose bush while in bloom. She will rip a full bloom off and run inside with her new find. Better than bring in a mouse or snake I suppose.
When Rachael Ray™ Nutrish® Indoor Complete Chicken with Lentils & Salmon Recipe cat food asked if I'd like to partner up for their "It's a Jungle Out There" campaign, I knew exactly what I wanted to do.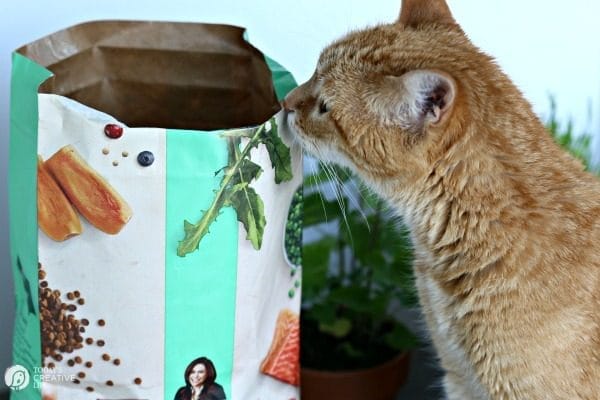 I wanted to create an indoor "jungle" Herb Garden for Cats. Perhaps this would help save my flowers and give my kitty Peaches something to snack on between meals.
How to Make a Herb Garden for Cats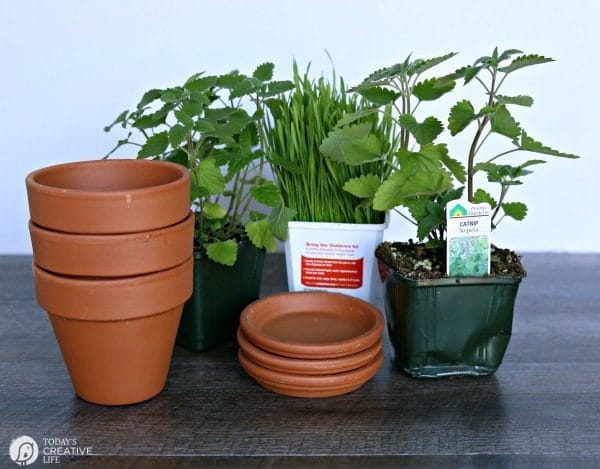 Supplies Needed:
Cat Nip – Almost all nurseries will carry this herb.
Cat Grass – I bought the cat grass seeds, and I bought cat grass that was already mature. I found both at my local pet store.
Flower pots or pot – Use individual pots or use a large one and plant them all together.
Potting soil
I kept it very simple using 2 herbs I knew she liked. Since I was using small terracotta pots, it was easy to transfer the plants and fill in with just a little potting soil. If you end up really going for it, getting your hands dirty, I've got a simple DIY Gardening Hand Scrub you can whip up to get embedded dirt off your skin.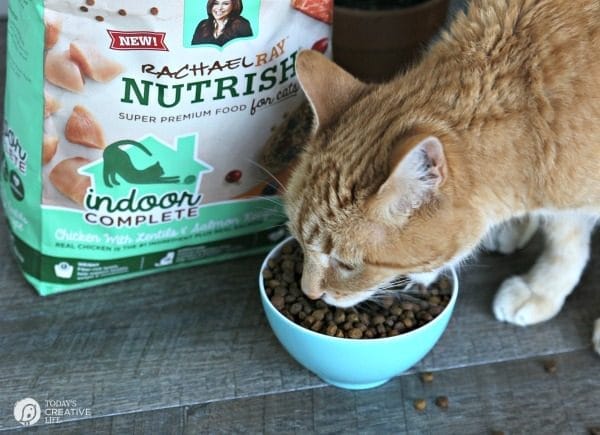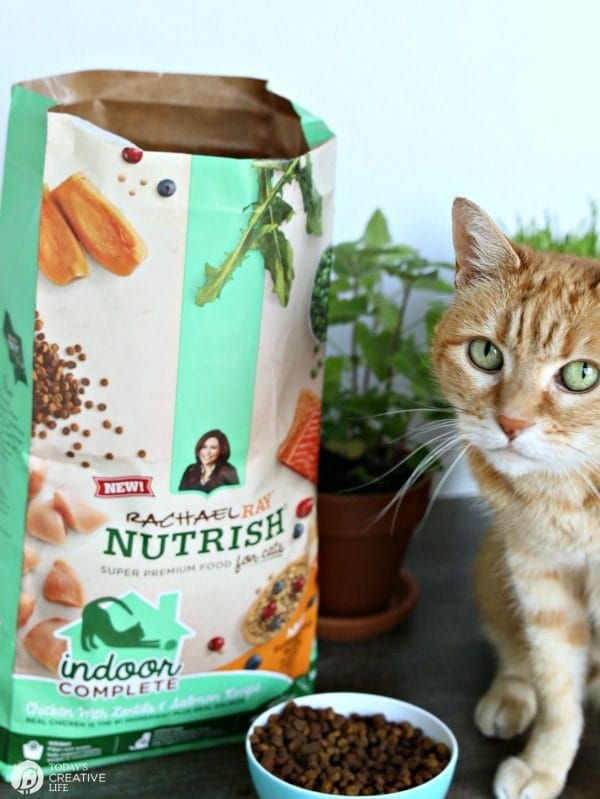 I'll keep the plants near her eating area along with the Rachael Ray™ Nutrish® Indoor Complete Chicken with Lentils & Salmon Recipe for indoor cats.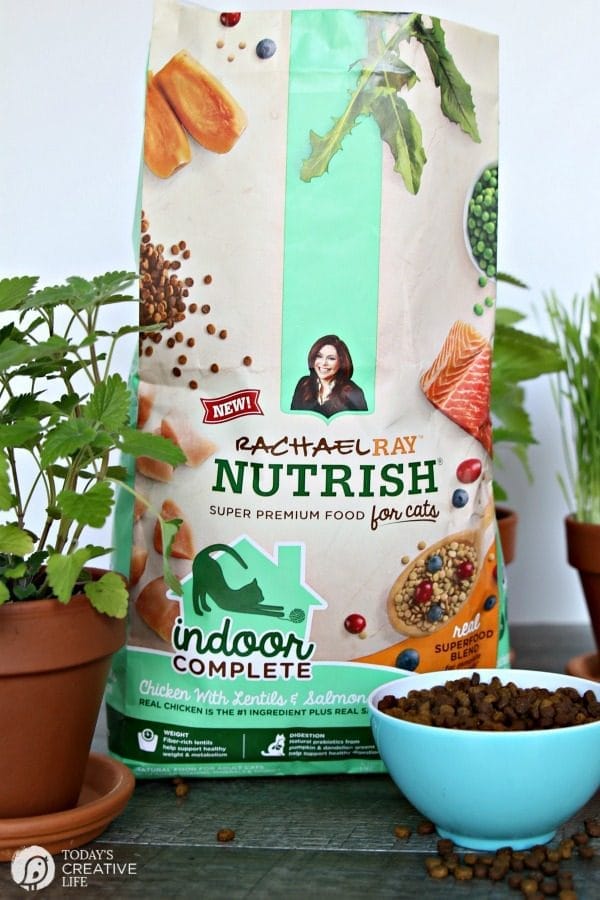 I'll probably place at least one plant on our deck for when she suns herself. Although she's an indoor cat, she doesn't feel like it since she can hang out on our deck that doesn't have access to our yard. She has no idea how restricted she is. 🙂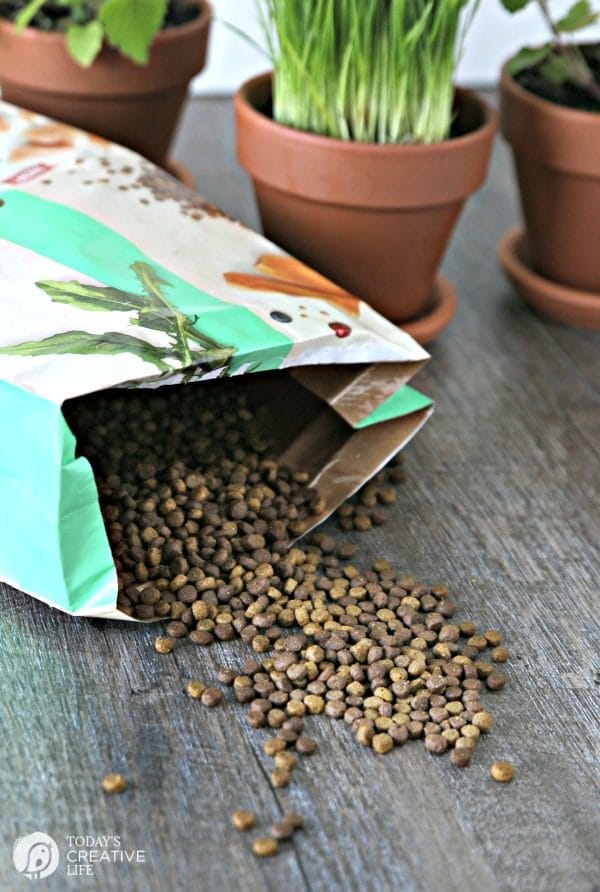 Keeping this girl happy is a must, otherwise, she will meow ALL DAY LONG until she gets her way. I am not kidding.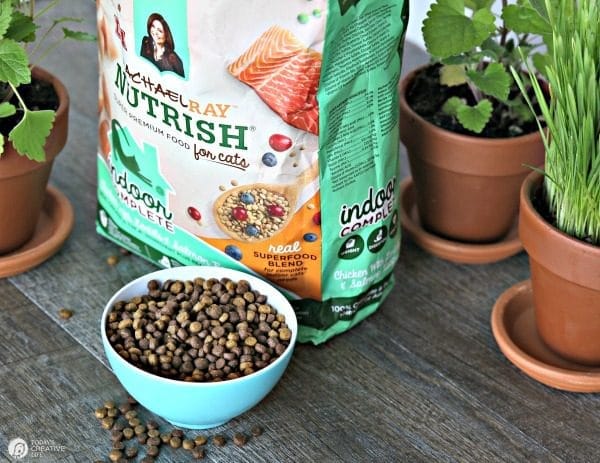 So far she's loving her new food and new herb garden for cats! Maybe this will keep her away from my geraniums and hydrangeas! For more pet-friendly ideas for keeping your pet happy, visit The Family Life Jungle.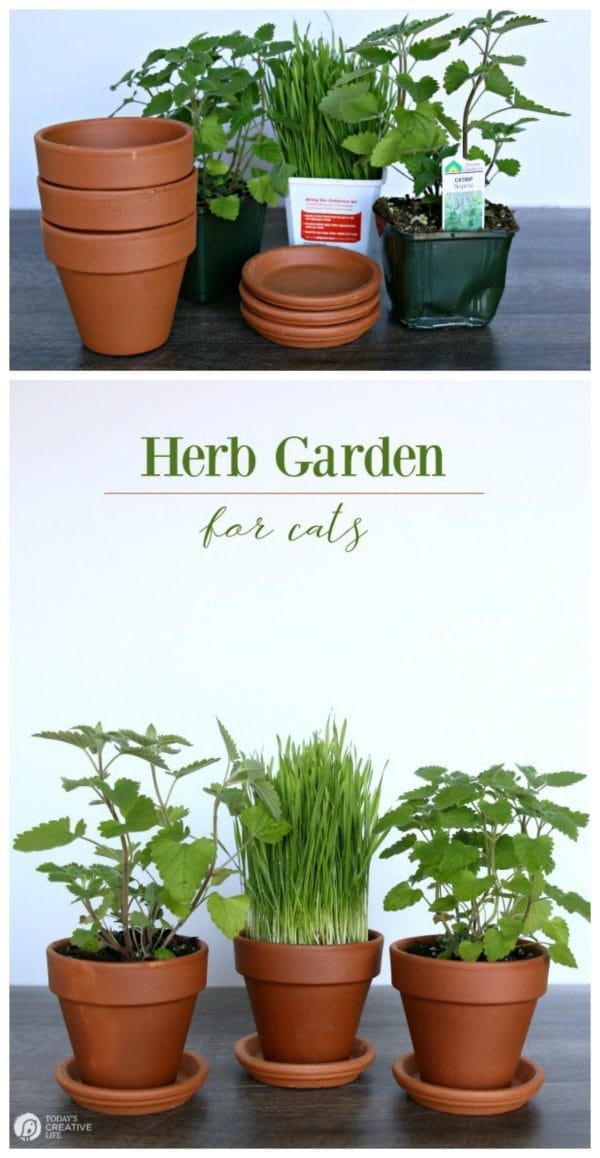 This is a sponsored conversation written by me on behalf of Rachael Ray Nutrish. The opinions and text are all mine.