Believe it or not, I don't like to have my home in a constant state of change, which is why I'm sharing these Simple Fall Decorating Ideas. By swapping out and adding a few touches of the current season doesn't have to be overwhelming or expensive. Fall decorating should feel good.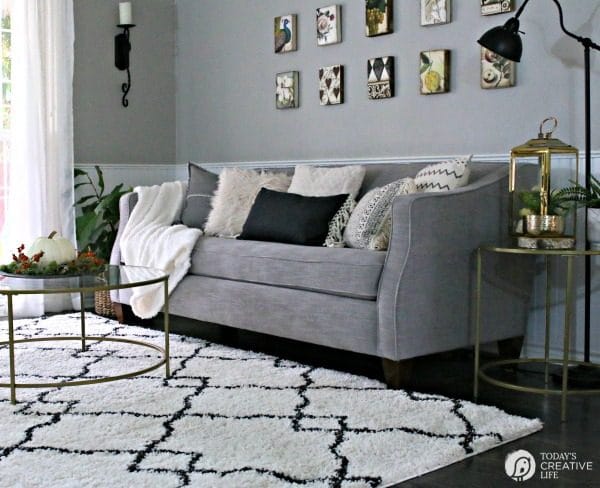 Simple Fall Decorating Ideas
As one of the Better Homes & Gardens at Walmart Influencers, this months focus was creating a budget-friendly room refresh for fall using the stylish and inexpensive items from BHG.
To make the largest impact with minimal effort and time, I focus on 3 things.
Pillows & Throws
Tabletop decor
Area Rug
Updating this room took me about 30 minutes. I was able to add more warmth by adding more texture, warm tones, and nature.
Decorating with Pillows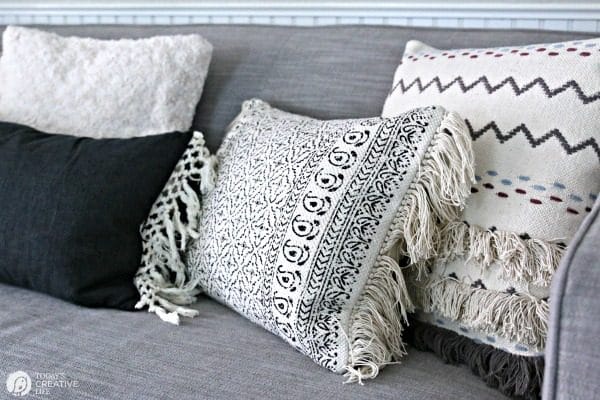 I found a few pillows online and in the store to mix and match. I wanted lots of texture, neutral in color. Don't be afraid to have a variety of pillows. Varying your size and shape just adds more personality. Just make sure the colors and patterns all coordinate.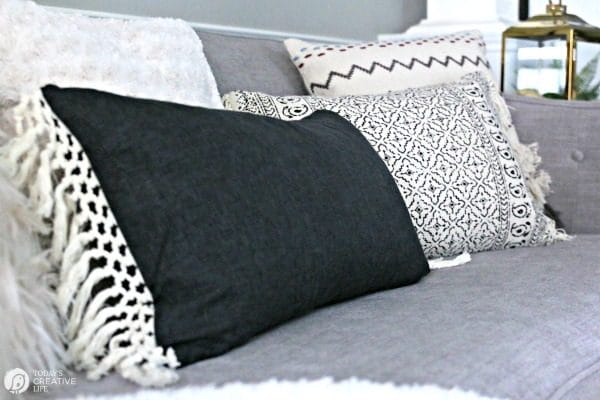 These also go well with my pumpkin pillows I already had.
How to Decorate a Side Table
I always have a hard time figuring out what to place on my side tables or even the coffee table. I want it to look stylish, but not overly crowded. I also don't want to spend a lot of money on something I'm only using for a couple of months. So, I try and use items that can transition from season to season by adding seasonal touches.
I could have placed an LED candle in this extra large lantern but why do what's expected, right?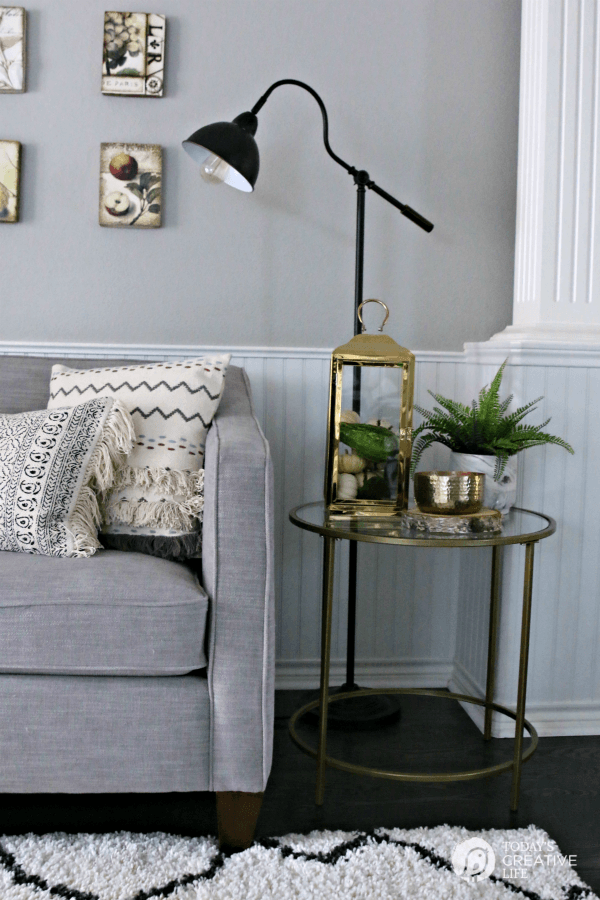 I like to take a hint from nature for decorating. All those mini pumpkins and gourds can create magic.
I'm thinking about piling up a few decorative pumpkins under that table.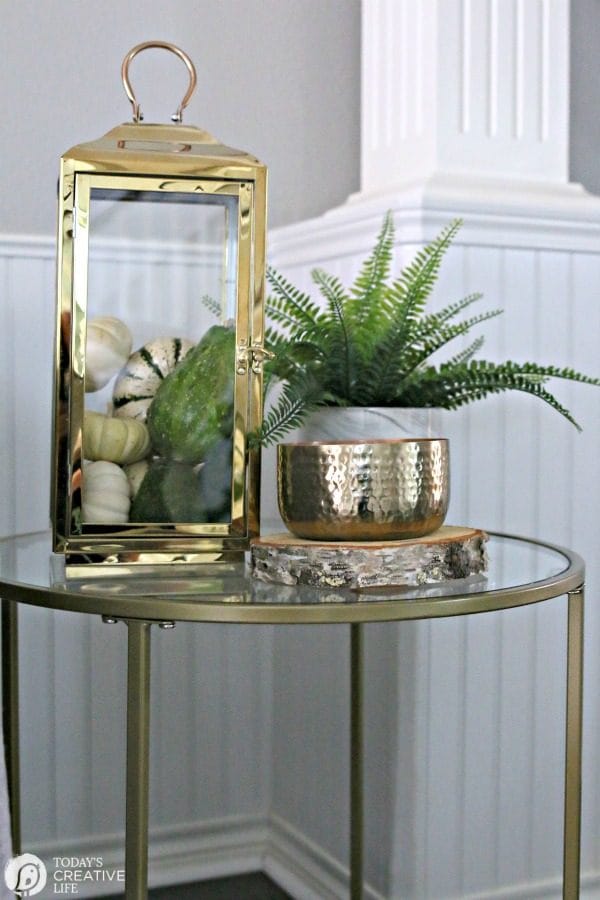 The general rule for decorating is to work with odd numbers. I tend to stick with 3 times. I'm not counting the wood slice because I've stacked it with that amazing hammered metal candle.
Decorating with Area Rugs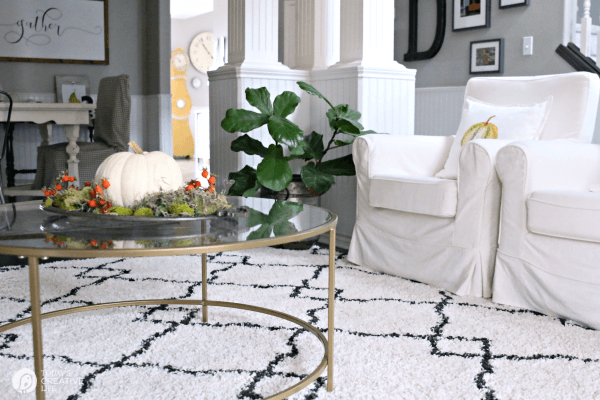 There is no quicker way to really change the look of a room than to add a new area rug. I used this same style for the Budget Family Room Makeover I did for my girlfriend. It was a dramatic improvement that neither of us expected.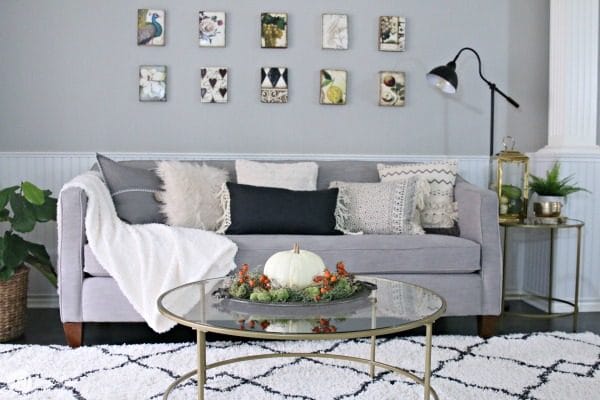 I fell in love with it and decided to purchase it for my own living room. This rug is available in several sizes. I bought the largest size and it was under $150! Now THAT is a bargain!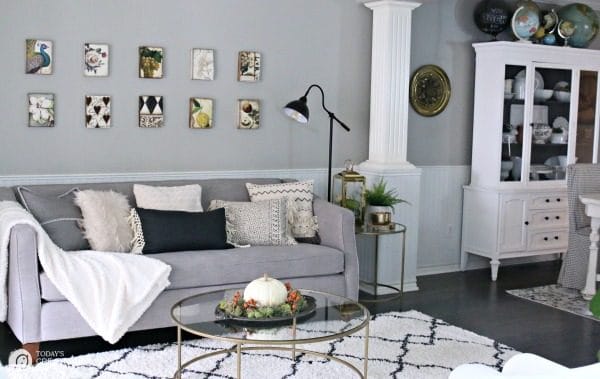 As you can see, I was able to add simple fall decorating ideas without needing to go crazy with the oranges, yellows, and browns we often resort to for fall decorating.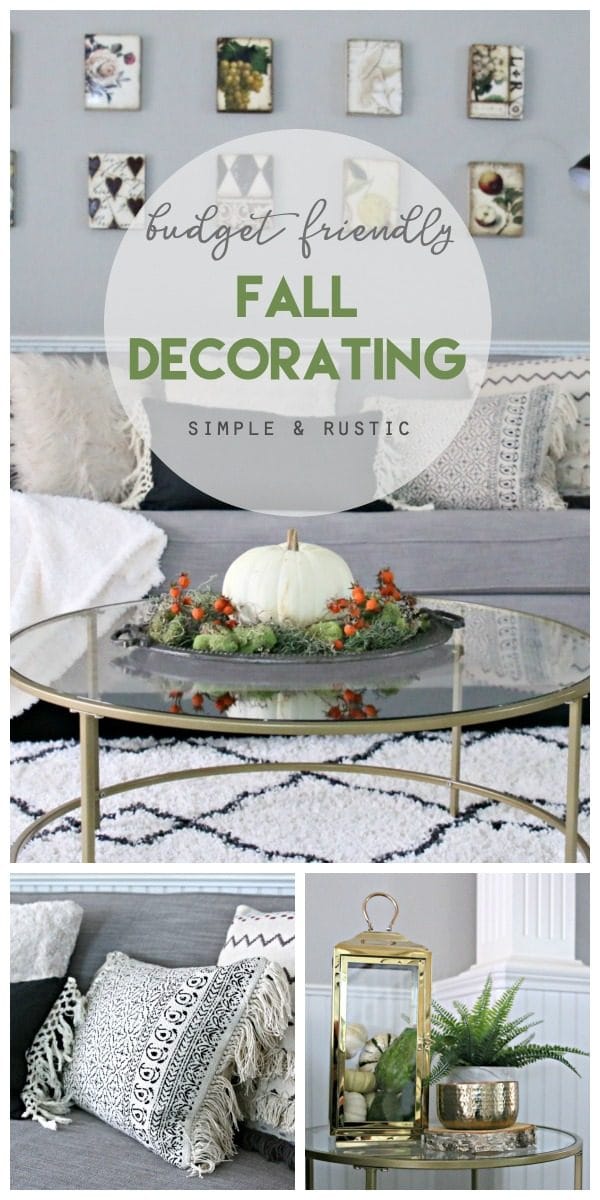 Shop This Look – Budget Friendly Home Decor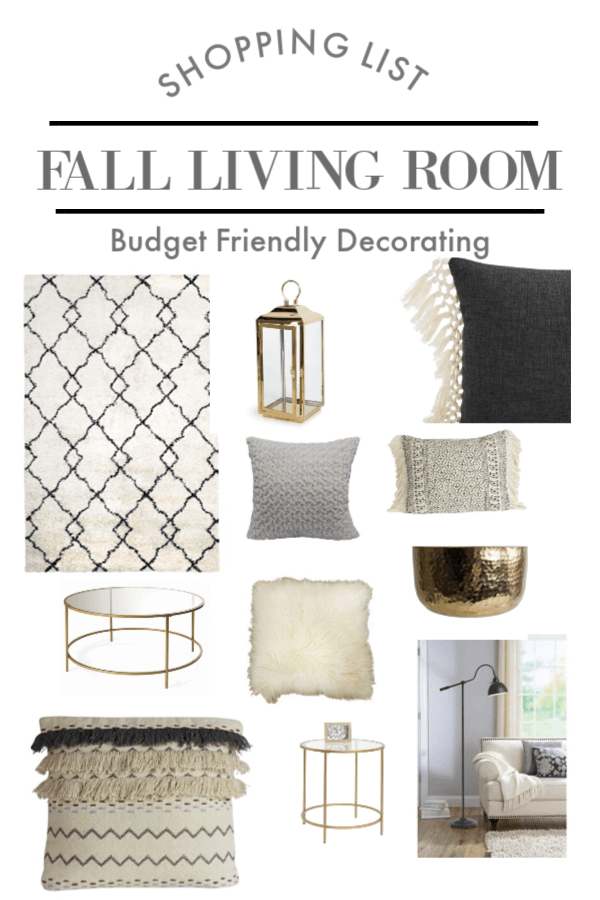 Affiliate links for products listed are for your convenience only. This costs you nothing extra. If you happen to purchase anything as a result of clicking, TCL will receive a small percentage. Thank you for your support. This allows me to continue to offer you free content.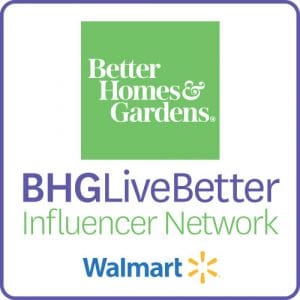 ---
Decorating Ideas for your Home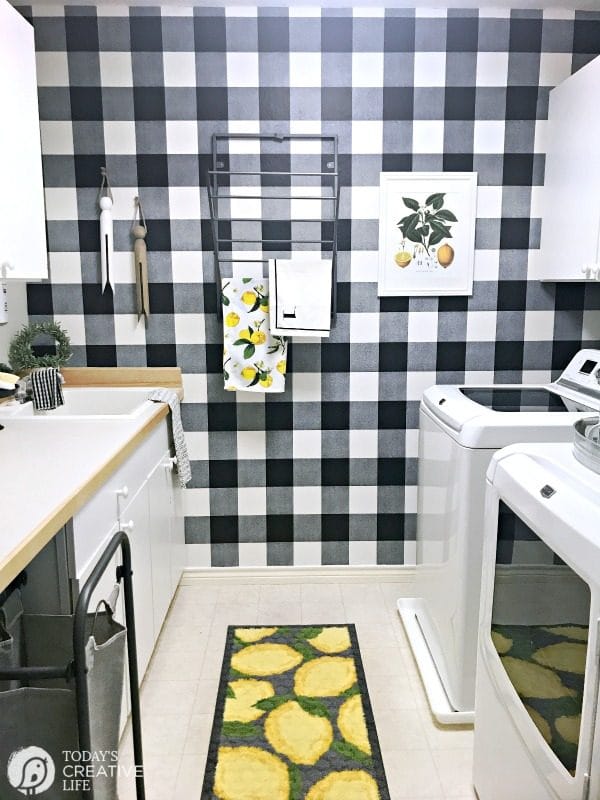 Laundry Room Makeover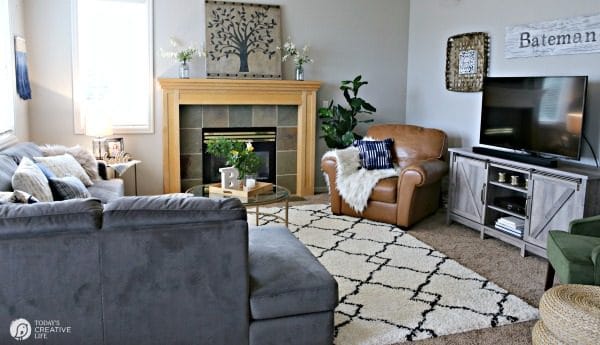 Family Room Makeover Ideas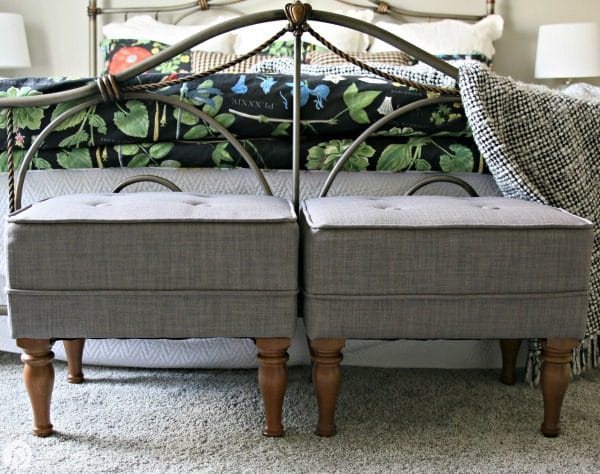 Stylish and Functional Bedroom Makeover