Vintage botanicals are always in style which makes these DIY Botanical Wall Art Printables a great option for budget-friendly DIY home decor. Find out how to make poster-sized botanical prints for quick and easy decorating.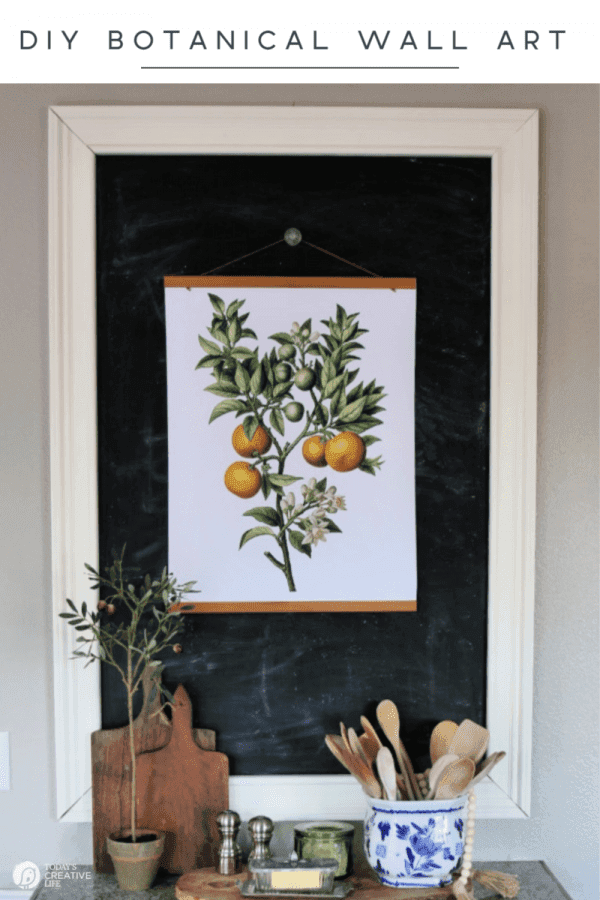 DIY BOTANICAL WALL ART
If you've been following Today's Creative Life for a while, then you know my love for botanicals. It runs deep and I'll never get tired of them.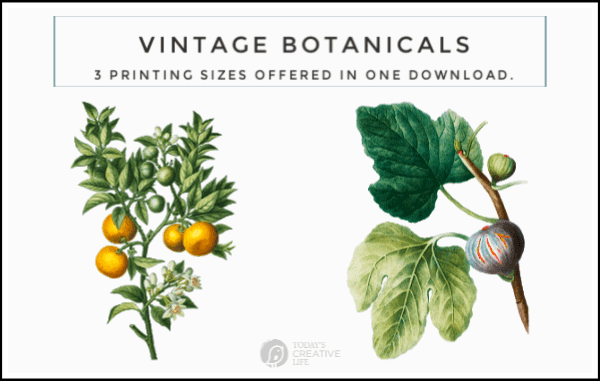 I've created DIY projects like this botanical banner, as well as free botanical printables you can find in the Printable Vault if your subscriber.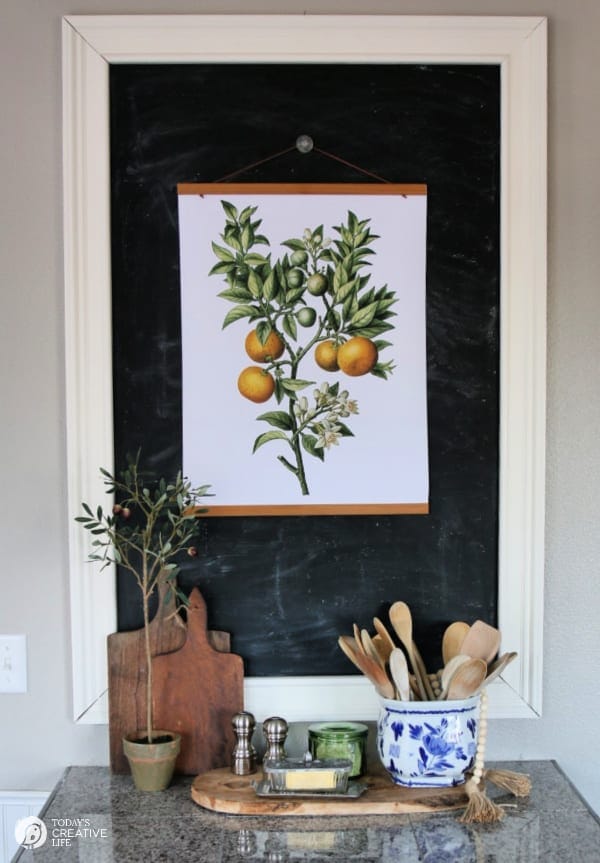 These 2 printables can be found in my shop, where each download comes with 3 different size options for printing. I've purposely kept them very reasonable for all budgets. I'd love to see how you use them, just tag me on Instagram @TodaysCreativeLife and I'll share them if you'd like.

HOW TO PRINT POSTER SIZE BOTANICAL WALL ART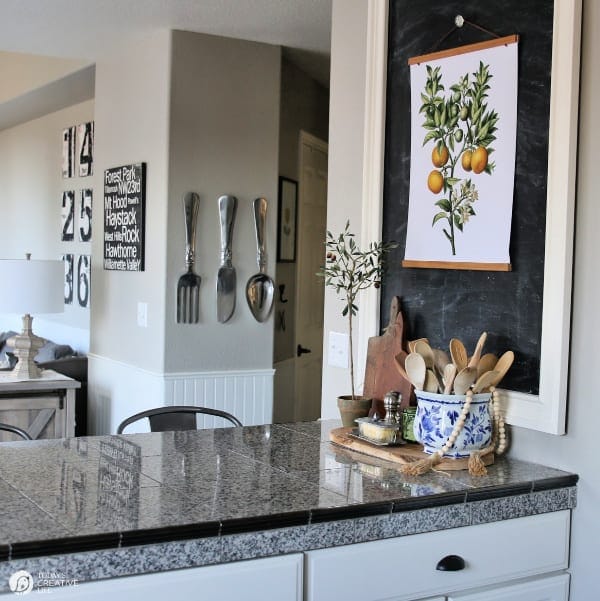 I decided to go big! I wanted a poster size and tried printing as an engineered print at my local office store, but was told it would have too much ink and would ruin their machine. We don't want that. My second option was choosing the poster option from the Staples website. I chose the thinnest paper and I love how they turned out.
I've had a few inquires about where I bought the large fork, knife, and spoon. I found mine at Home Goods a couple of years ago, but I just did a quick search and found them on the Home Depot website for the best price.
After purchasing the botanical files, locate the download on your device.
Head to Staples online and look for their printing options or scroll down and click on POSTERS.
Choose Standard Heavy Weight.
Click this icon to upload the image for your project.
Choose the 18 x 24 size and then Get Started.
If it doesn't load automatically, look on the left sidebar and drag the image over and then click the SCALE TO to readjust.
Click the RED CONTINUE button in the upper right-hand corner and follow the prompts to check out as a guest and to approve your order.
I picked mine up at my local store, be sure you have the correct location chosen.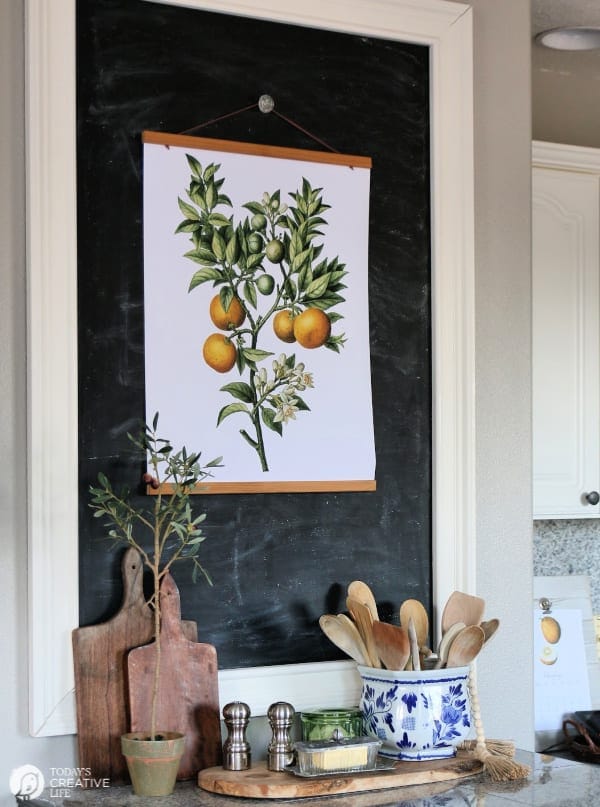 I was able to pick up both prints the next afternoon. The quality was great and the images were pretty clear for being a vintage image.
HOW TO HANG BOTANICAL WALL ART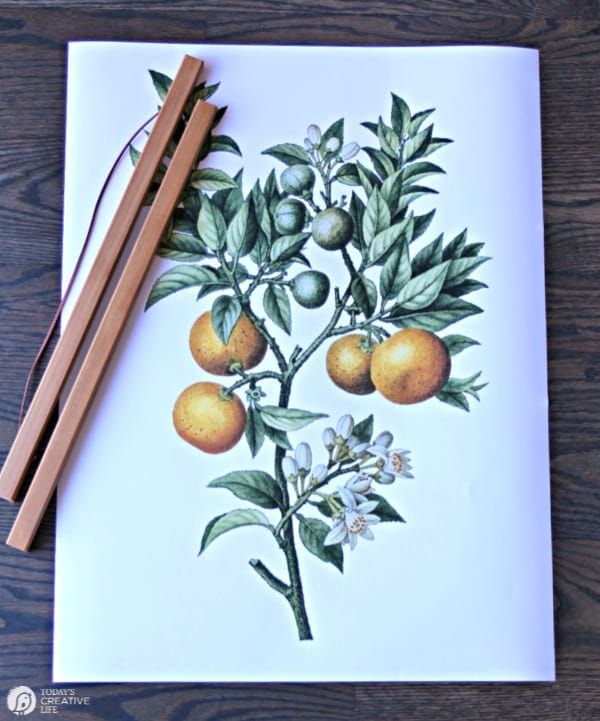 I decided I wanted to hang my botanical wall art with a magnetic poster hanger. Not only do I like the style, but I like how easy it is to swap out artwork when needed.
I can easily change the print to the Fig design at any time. I bought the 18-inch size for $16.99.
You can always opt for a frame. I would choose a black or natural wood frame.
HOW TO PRINT BOTANICAL WALL ART AT HOME
You can print both the 5 x 7 and the 8 x 10 sizes right at home. Once you download your images, here's what you'll need.
Inkjet Printer – I prefer the ones that say they're for both photos and regular printing.
White Cardstock – I like a lightweight cardstock since the thicker ones tend to get stuck in my printer.
Load printer with your paper.
Open up your preferred image and follow your printer prompts to print. Be sure to change the paper setting if needed.
Print.

If you love botanicals as much as I do, then you'll probably enjoy my free printable botanical 2020 calendar found in the Printable vault.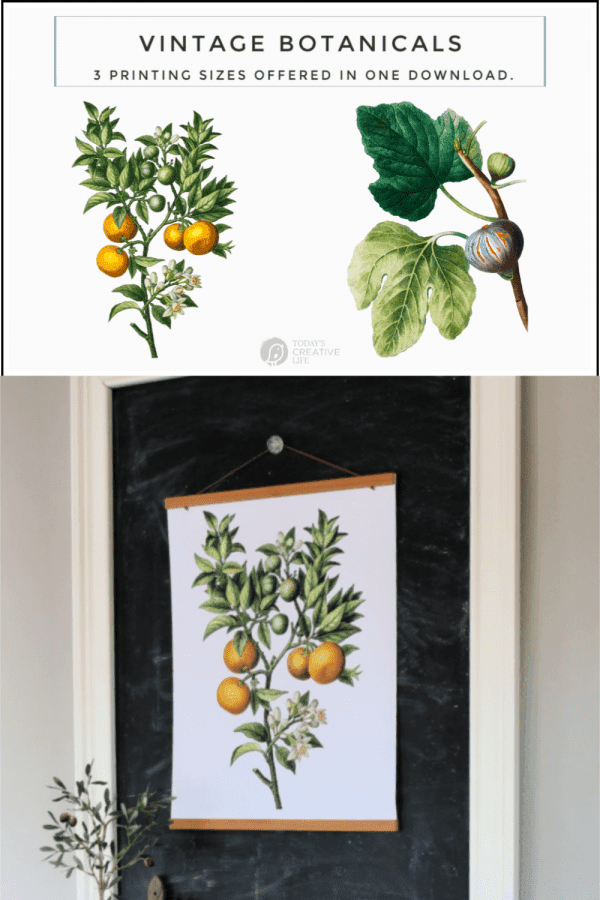 Find both botanical prints here.
I can't wait to see how you use them!
DIY Botanical Ideas
Botanicals for Crafting and DIY Home Decor.

Use botanical printables to make iron-on home decor.

DIY Decorating for Fall and Autumn

Follow this DIY craft tutorial and learn how to transfer images onto a wax candle using tissue paper or decorative napkins.

Photo Credit: todayscreativelife.com

Print your own wall art in any size you want.

Easy to make paper banner with botanical images.

Easy to make ceramic tile coasters.

Quick and easy home decor.

Create beautiful decor from printed papers.

Tropical botanical for framing.