Drinking more water is always easier with Infused Water Recipes. Flavoring water with the fruits, veggies, and herbs makes a refreshing beverage that may also be beneficial to your health with trace vitamins and minerals.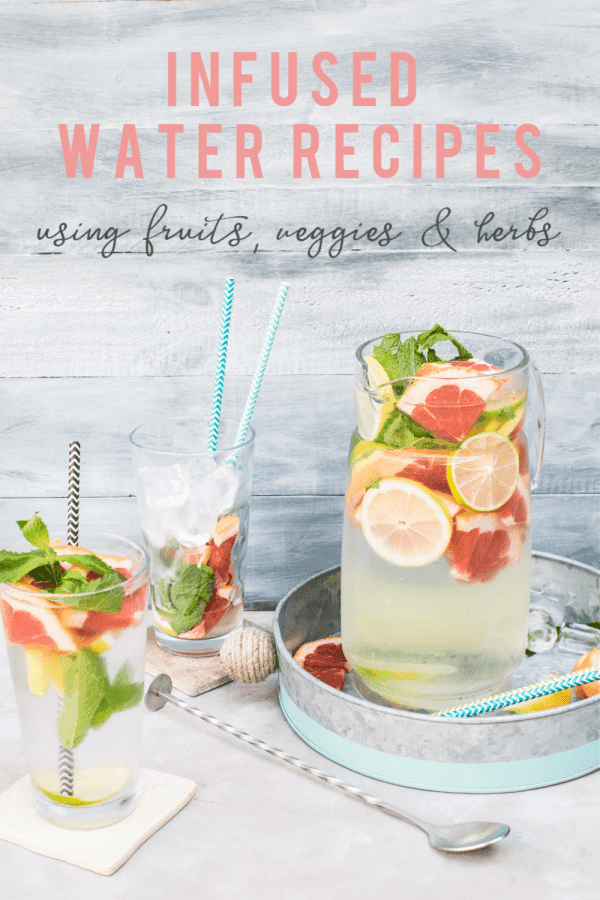 Infused Water Recipes
Infused water can be made with any combination of your favorite flavors. One of my favorites in the summer is cucumber and mint. It's not only simple to make, but also beautiful. It makes drinking water so much easier. I also love making
infused fruit and herb ice cubes
making any drink special.
You can infuse water with one ingredient or a combination of flavors. I personally use lemons and limes daily. You can also use many of these ideas with
Sun Tea
or any
iced tea recipe
.
Infused Water Combinations
Always start your infused water with good filtered water. Maybe fridges come with a water filter built into their water dispenser, but one of my favorite all-time water filters is the Big Berkey Water Filters. I have the 2.5-gallon one that is perfect for filling up for daily water or portable enough for our emergency kit…. or take it camping!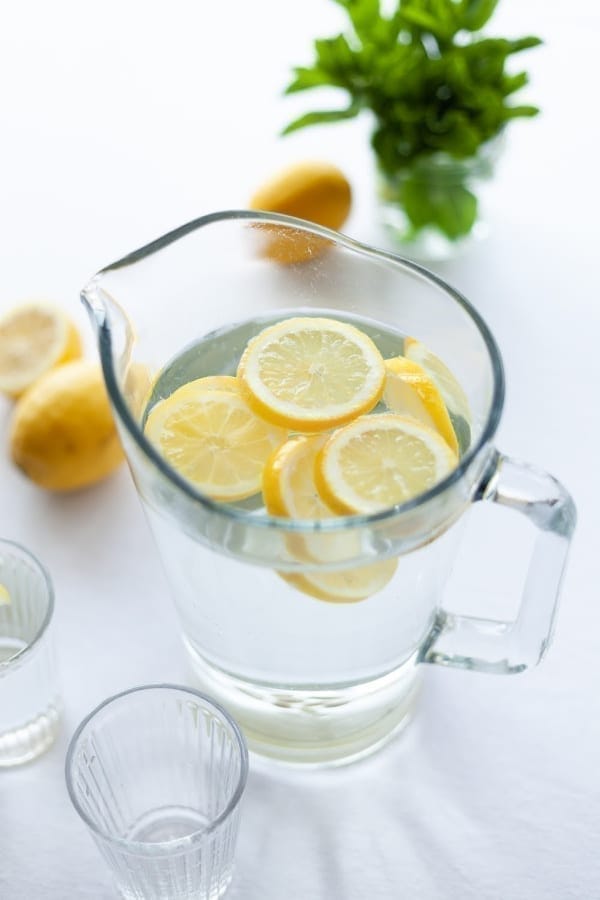 Here are a few of my favorite tried and true infused water combinations.
Basic Citrus Infused Water
Take one lemon, one orange or tangerine, and one lime. After rinsing your fruit, slice into slices or wedges. Fill a 2-quart pitcher with ice and water. Add your citrus, give it a swirl and let it sit. Lemon is supposed to act as a natural diuretic and I love the flavor!
Cucumber Citrus Spa Water
This one makes me feel like I'm at a spa, so I named it that! In a 2 quart pitcher, add your sliced lemons and lightly muddle them. A muddler tool comes in handy for this, but I've also used a fork. Add sliced cucumber from one small cucumber. Add a few sprigs of mint and rosemary. I like to muddle the mint too, or just give it a good rub down before adding. Fill your pitcher will ice and water and serve!
Minty Lime Refresher
This one is so refreshing, it somewhat reminds me of a Mojito! Yum! Add a sprig of mint and give it a good rub before placing it into a 2-quart pitcher. Add sliced or wedged limes, giving each one a little squeeze to release their juices. Fill the pitcher with ice and water and serve.
Berry-Ginger Flavored Water
I like to use a mixture of berries if I have them all, but using one is fine too! Blackberries, blueberries, raspberries and strawberries are so delicious in water. Add about a cup and a half to a 2-quart pitcher. Mash slightly. Slice a couple of pieces off a ginger root and place with the berries. Fill with ice and water and serve!
Pineapple Lime Infused
The flavors of pineapple and lime together will make you feel like you're on vacation! In a 2 quart pitcher, add about a cup of chunk pineapple and slightly mash. Add one lime sliced or wedged and slightly mashed. Fill with filtered water and ice and enjoy!
FYI- Always wash your fruit, herbs, and veggies first. Since they'll be soaking in your water, you'd hate your water to be ruined with pesticides and such.
How to Make Infused Water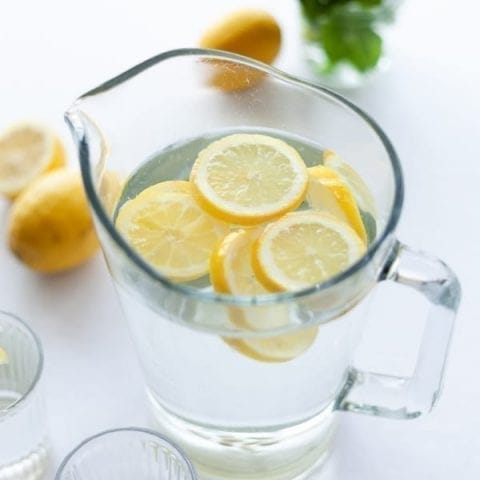 Recipes for Infused Water
Yield: 1
Prep Time: 5 minutes
Total Time: 5 minutes
5 simple recipes for refreshing infused water using fruits, vegetables and herbs.
Ingredients
Oranges
Lemons
Limes
Tangerines
Grapefruit
Berries
Cucumbers
Mint
Ginger root
Basil
Lavender
Rosemary
Instructions
Citrus Infused
Grab and rinse 3 of your favorite citrus choices. Slice into slices or wedges. Drop it all in a 2-quart pitcher with ice and water. Stir and allow it to sit. Enjoy!
Citrus Cucumber
In a 2 quart regular or infused column pitcher, add sliced lemons, cucumbers, mint and/or rosemary. I like to add the ingredients to the bottom with ice and lightly muddle. Add more ice, fill with water. Pour into glasses.
Minty Lime Refresher
Cut one lime into wedges and squeeze and drop into a pitcher. Use a couple of sprigs or several leaves of mint. Rub the leaves to release the natural aroma and oils. Fill with ice and water. Stir and serve.
Berry-Ginger Flavored Water
Add a little over a cup of berries to a pitcher and slightly mash. Use a variety of berries or your choice. Add a couple of slices of peeled ginger to the berries. Add ice and water and allow it to chill.
Pineapple Lime Refresher
Slightly mash chunked pineapple and one wedged lime at the bottom of your pitcher. Fill with ice and water.
Notes
Ingredients can be added to the infused water pitchers with the internal strainers.
You can reduce the amount of ingredients for making it by the glassful.
If you're consuming right away, sparkling water is a great alternative.
Flavoring your water doesn't have to be hard and you don't have to follow a recipe.
Use what you have on hand. Start with fruit, you can't go wrong with fruit. And herbs….. start with mint. There are so many varieties of mint, so experiMINT" and see which ones you love the most. Pineapple mint is one of my favorites.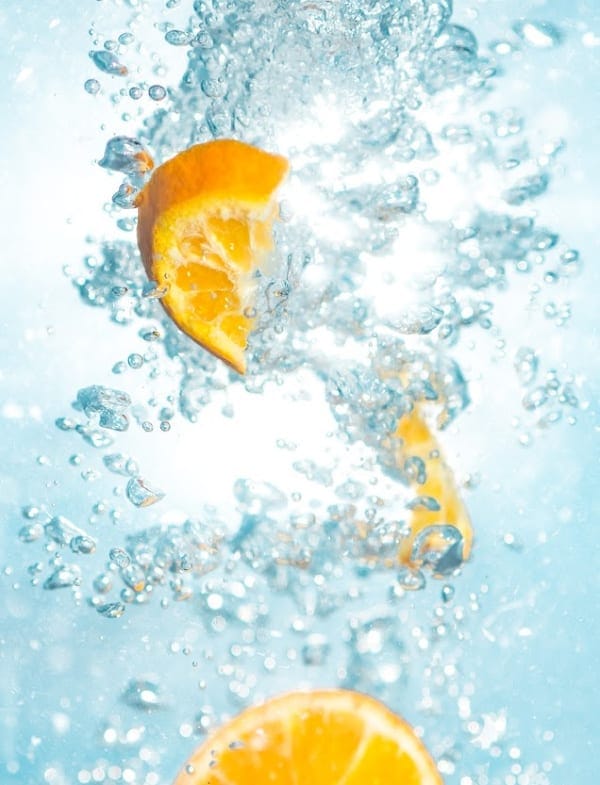 Photo by
Jamie Street
on
Unsplash
Making a glass or pitcher of flavored water is as easy as adding the ingredients to your water and allowing to sit, sometimes overnight depending on how strong you want your flavor. There are tools to help enhance your experience, helping you make the infusion of ingredients more concentrated. Here are a few items that I use.
The one item I cannot live without is my Citrus Squeezer. I use it daily. Of course, you don't have to squeeze your citrus, you can just cut it and put it into the water and the flavors will slowly infuse themselves. But I like to give my fruit and herbs a little squeeze or rub to help them along.
Detoxing Infused Water
There are many weight loss or detox claims and since I'm not a doctor, I really don't know if those claims are true or not.
All I know is that we need to drink it! The latest claim is that we need a 1/2 oz. for every pound. So if you weigh 150 pounds, then you'll need 75 oz.
That's a lot of water!
How Long Does Infused Water Last
My rule of thumb is 3 days if kept in the refrigerator. Some herbs like rosemary will last a bit longer due to its heartiness.
With all these great flavored water combinations, now we have no excuse to not be completely hydrated. Right?
Tag me on Instagram and let me know what your favorite infused water combination is. @TodaysCreativeLife
Refreshing Summer Drinks
Easy to make and always refreshing.