If I'm having an alcoholic drink, you can bet it's going to be a fru fru sweet cocktail or wine cooler. This Strawberry Wine Sipper with Mini-sicles will definitely serve as a dessert too! Like my Double Trouble Grapefruit Cocktail or my simple Mojito recipe, it's a great summer drink full of flavor! For a non-alcoholic choice, find out how to make Philly Water.
Strawberry Wine Sipper with Mini-Sicles
As I mentioned, I like sweet drinks. I know nothing about wine, other than if I like or I don't…. and if it has a cute label. When ordering in a restaurant, I'll just ask the waitress to bring me the sweetest tasting.
Someone once joked that I may as well drink Boone's Ferry Farm, so I tried it and I liked it! It's the cheapest wine out there! The mere mention would give any wine snob that instant look of disgust or disappointment. But I bet if I made them this Strawberry Wine Sipper with Mini-sicles and didn't tell them what was in it, they'd like it.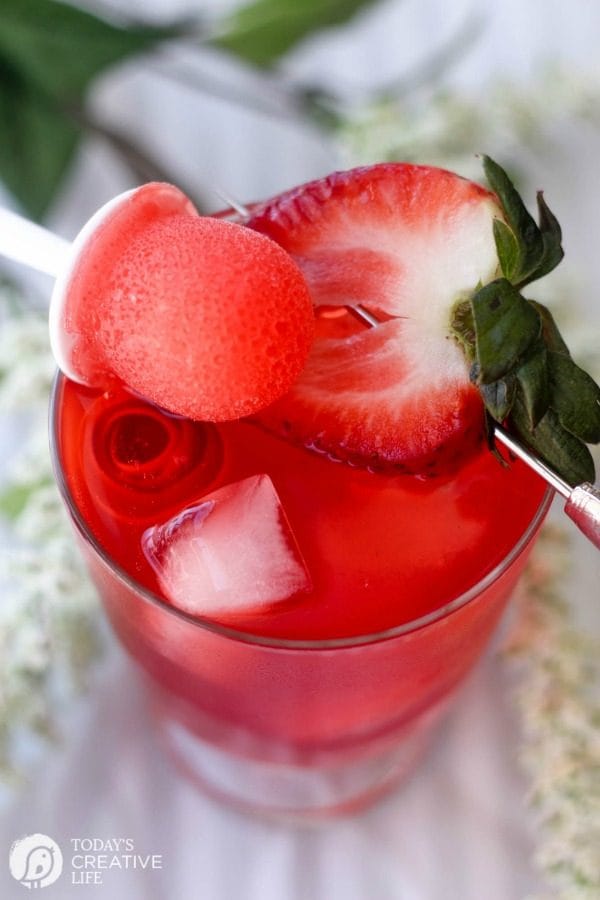 A summer Strawberry Wine Sipper with Mini-sicles is basically just a fancy wine cooler that you make yourself. The mini-sicles are what really steal the show!
Who can resist a mini-popsicle? Here's my affiliate link for the Zoku Mini Pops Mold.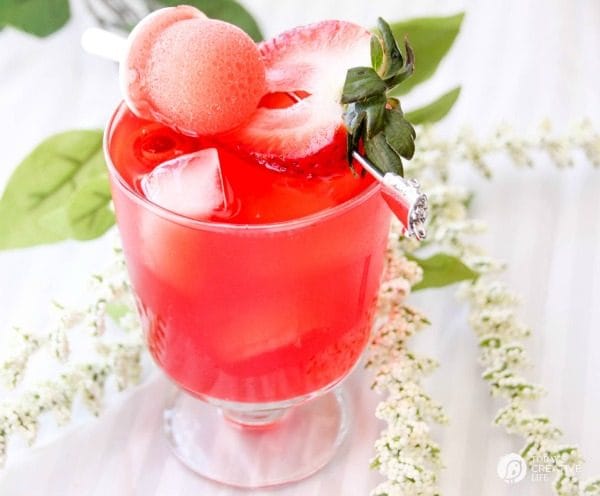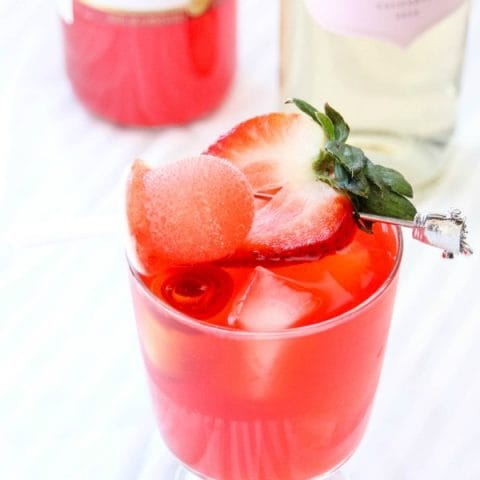 Strawberry Wine Sipper with Minisicles
Ingredients
Wine Sipper:
2 1/2 ounces Strawberry Wine
1 1/2 ounces Pinot Grigio
1-ounce Simple Syrup
1 fresh strawberry
1 fresh Apricot
Ice Cubes
Rosemary Garnish
Ingredients for Minisicles:
1/4 Boone's Farm Strawberry Daiquiri Wine
1/4 Simple Syrup
1/3 cup Club Soda
1 Tablespoon Honey
Directions:
Instructions
Strawberry Sipper
In a cocktail shaker add strawberry wine, pinot grigio, simple syrup and ice cubes.
Secure the lid on the cocktail shaker and give it a good shake for 30 seconds.
Strain mixture into a glass filled with ice cubes.
Minisicles
In a two cup measuring cup add Boone's Strawberry Daiquiri wine, simple syrup. club soda, and honey.
Stir for one minute.
Then pour mixture into mini-Popsicle molds, secure lid, and sticks, then freeze overnight.
Notes
Drink responsibly. Never drink and drive.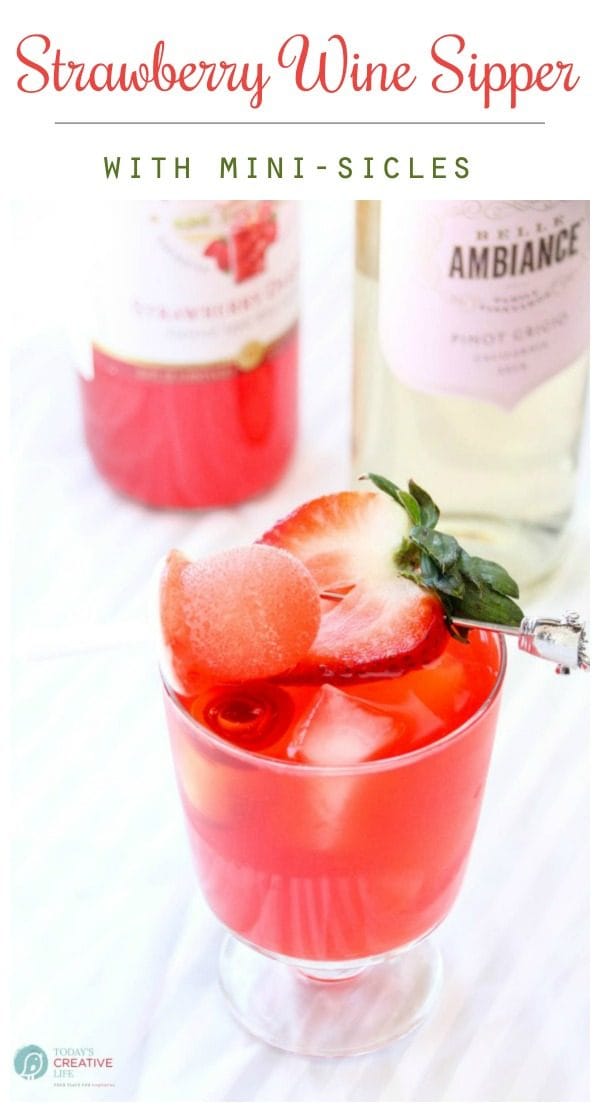 ---
More Summer Drink Recipes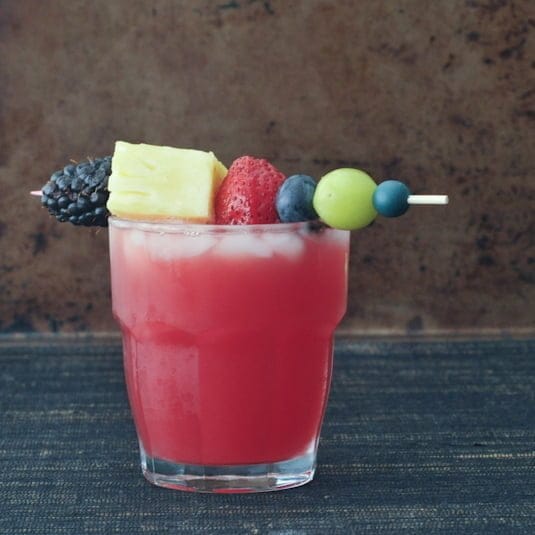 Sparkling Watermelon Ginger Punch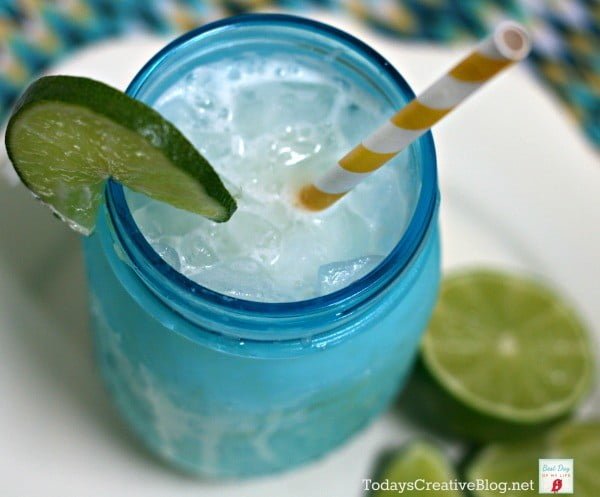 Brazilian Lemonade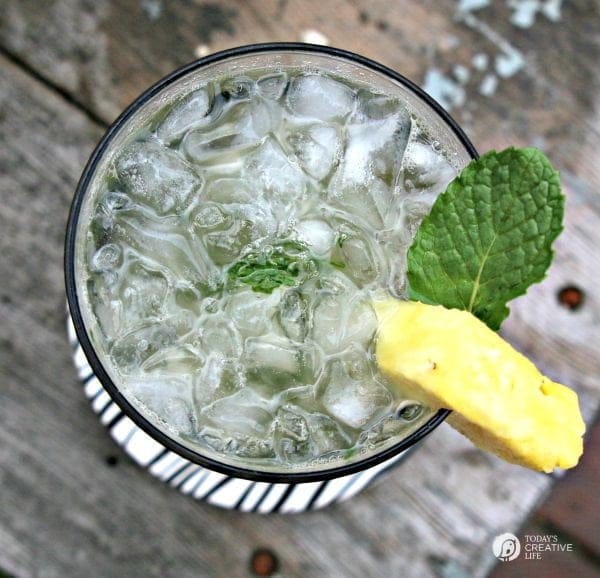 Minted Pineapple Paradise