Celebrate Summer 2017 is in full swing. Jess is sharing her Watermelon Pizza Dessert Recipe topped with yogurt and fruit toppings. Summer desserts make every BBQ better, especially when it's a fruit pizza, similar to my Sugar Cookie Fruit Pizza! My other favorite summer ideas are my Fruit filled Ice Cubes and my Fresh Fruit Salad with Sour Cream Dressing! I can't wait to try this Watermelon Fruit Pizza!
Enjoy!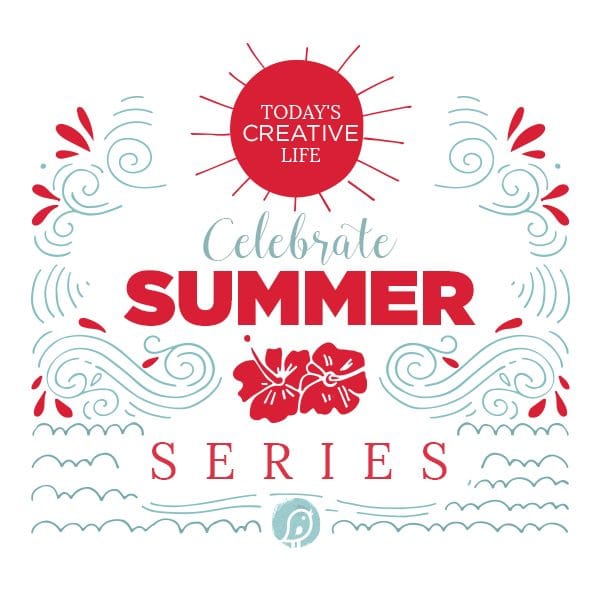 ---
Watermelon Pizza Dessert
Hey, guys! I'm Jessi, from Practically Functional, a creative lifestyle blog for busy moms, and I'm so excited to share one of my favorite summer recipes with you today! Eating watermelon is one of my favorite things about summer; they're so juicy and delicious, and it just makes me feel like summer has arrived! Anyone else love watermelon? If you do, you're going to love today's fruit pizza recipe: Watermelon fruit pizza! It's a quick and easy snack to make, plus it's pretty healthy since it's all fruit and yogurt!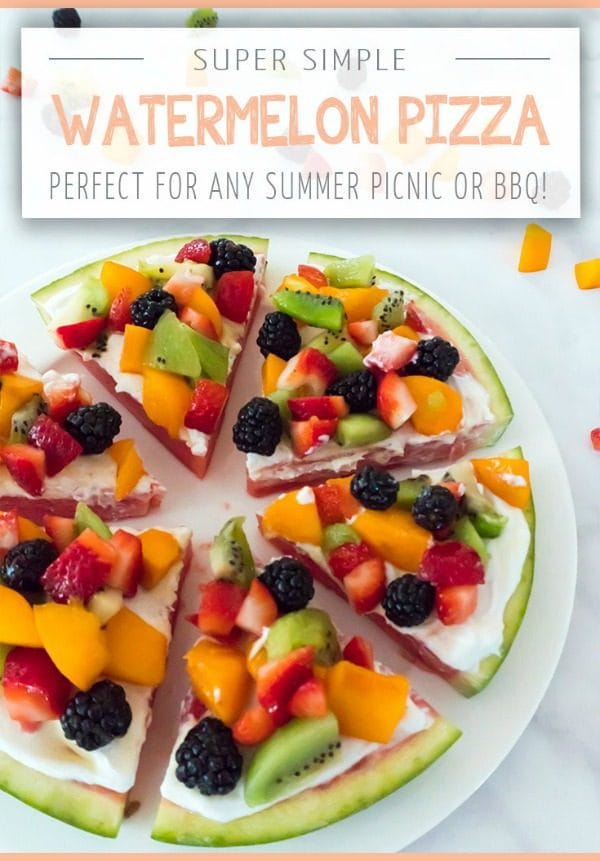 Watermelon Fruit Pizza Ingredients
Here's what you need:
whole watermelon
plain yogurt (or flavored or sweetened)
a variety of fruits cut up into small chunks
honey
a very sharp knife
a big serving platter
Start by cutting your watermelon into 1" thick slabs. Each slice will be its own "pizza".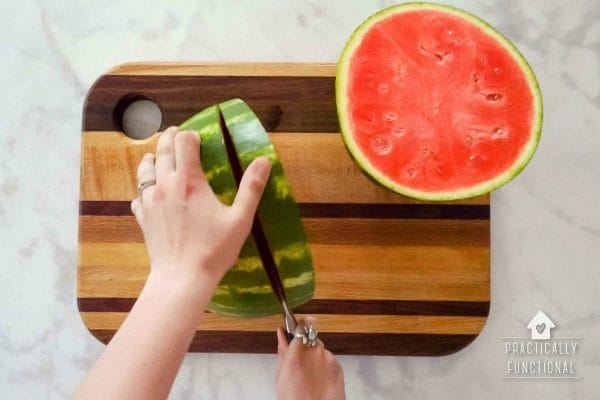 Lay the slice of watermelon down on a serving platter and cut it into six pieces, like a pizza.
Cover the slice of watermelon with yogurt, leaving about half an inch near the rind uncovered to be the "crust".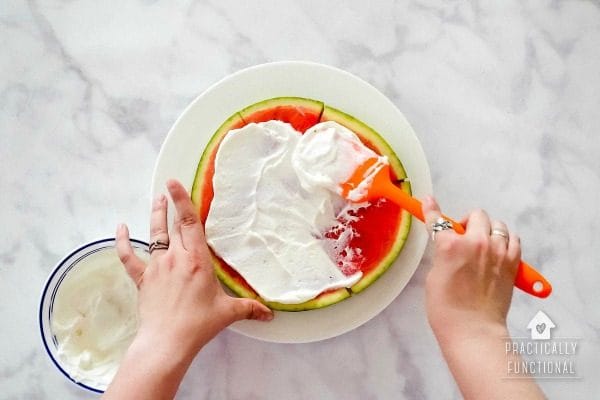 Cut up your favorite fruits into small chunks. Any kind of fruit will work, just pick whatever you like best!
For our pizza, I chose kiwis, strawberries, apricots, and blackberries.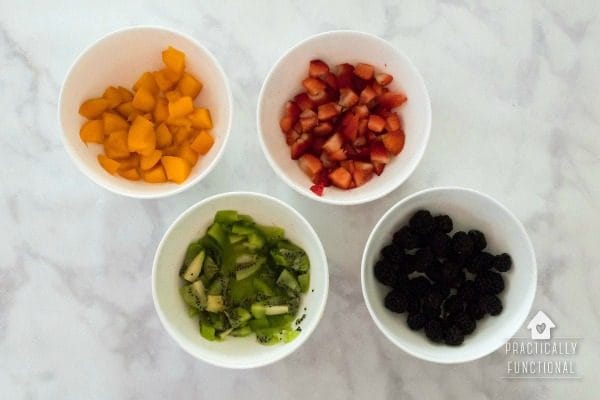 Sprinkle your fruit toppings onto the yogurt.
If you want your pizza to be a bit sweeter, add a drizzle of honey.
Then serve!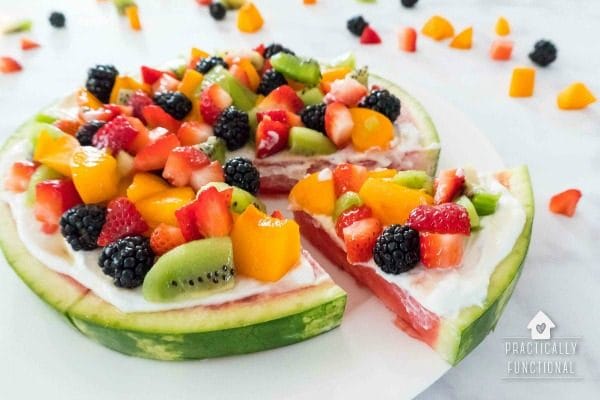 Watermelon pizza is such a delicious summertime dessert or snack; your kids will love it!
P.S. If you want an amazing summertime dessert that's a little sweeter, check out this summer peach blueberry trifle or these cherry limeade popsicles. They're both quick and easy to make, totally delicious, and great for a crowd!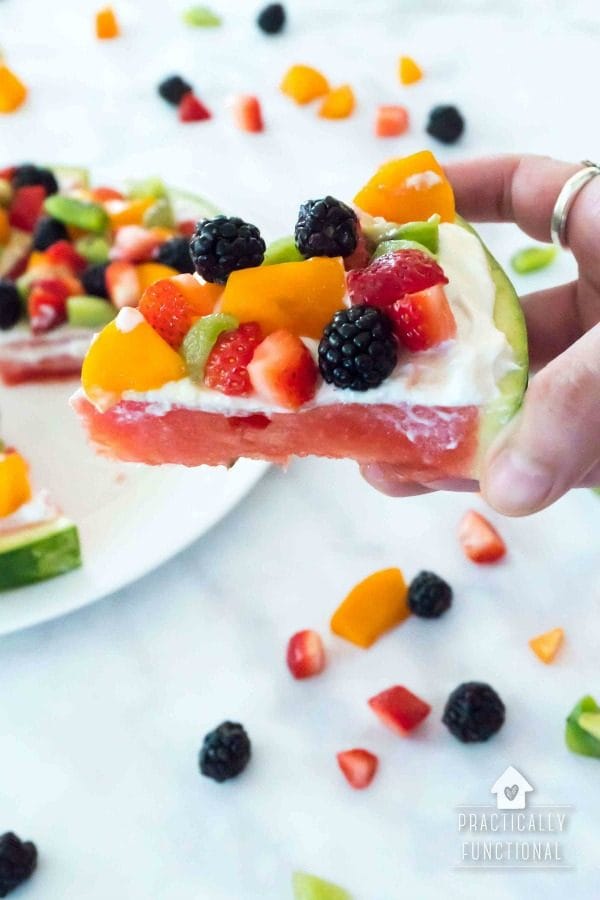 It's also the perfect snack to bring for a summer picnic or potluck because it's quick to make, and you can let your family and friends make their own watermelon pizza with any toppings they want!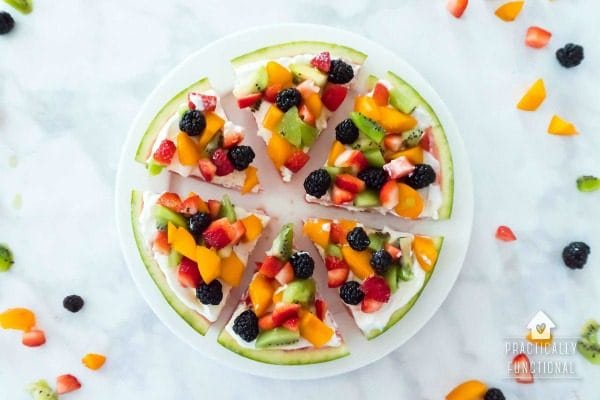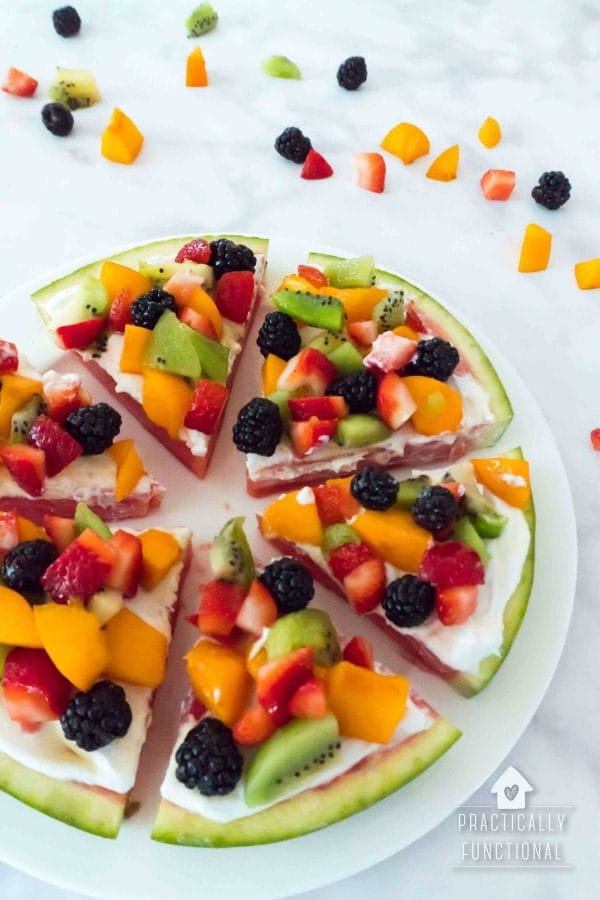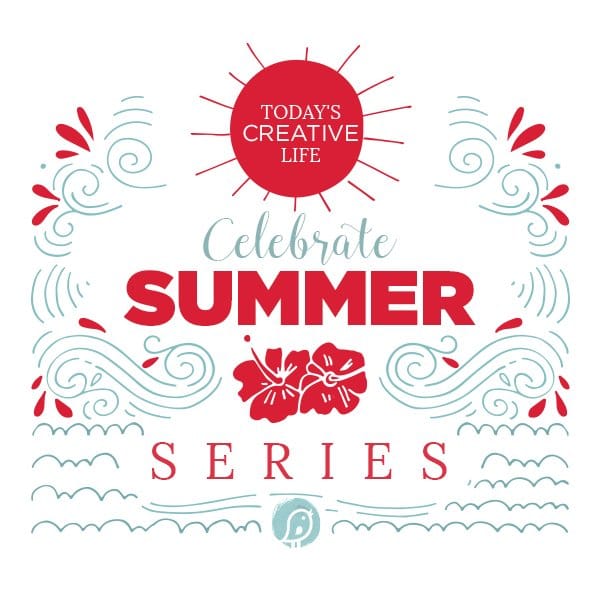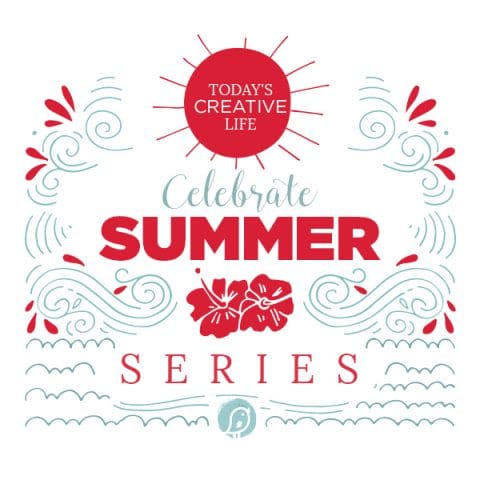 Watermelon Pizza Dessert
Yield: 10
Prep Time: 15 minutes
Total Time: 15 minutes
Ingredients
One whole watermelon, cut into 1" thick round slices
1 pint or more plain yogurt (or flavored/sweetened if you'd prefer)
Your choice of fruits cut up into small chunks: kiwi, blueberries, strawberries, peaches, raspberries. Any fruit you love will work.
Drizzle: Honey or agave nectar, optional
Instructions
Slice the watermelon into one-inch slices.
Place one slice on a tray or plate and smear yogurt over the top.
Sprinkle with your chopped up fruits
Add your drizzle
Slice into wedges and enjoy!
Repeat the process for each slab.
Notes
Nutrition information was calculated using the VeryWell Nutrition Calculator. Figures may be approx.
Nutrition Information
Amount Per Serving
Calories 67
Cholesterol 3mg
Carbohydrates 11.2g
Fiber 1.4g
Sugar 9.1g
Protein 3.4g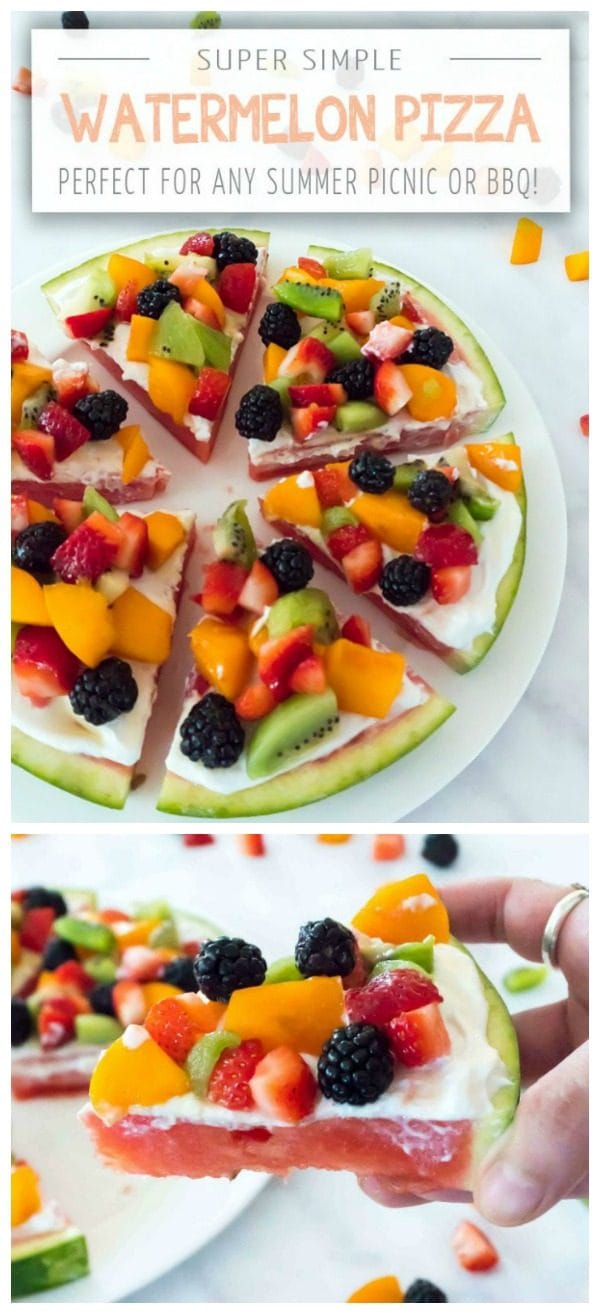 Thanks so much to Kim for letting me share this with you guys today! And if you're a busy mom and you ever want some tips and tricks for managing it all without losing your mind, stop by Practically Functional for a visit; I'd love for you to join us!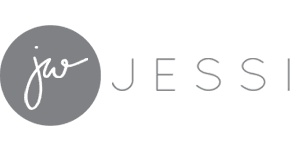 ---
More Summer Dessert Ideas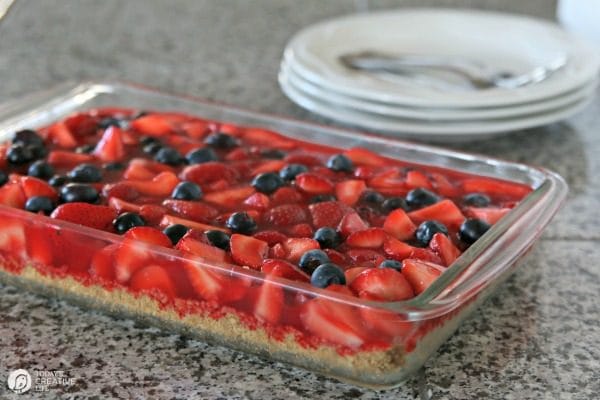 Strawberry Slab Pie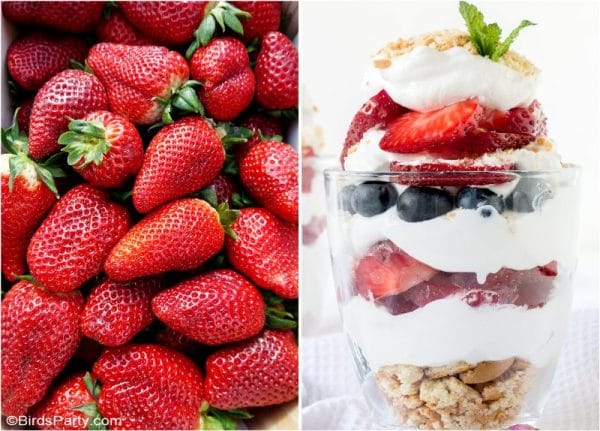 4th of July Dessert Idea – Summer Berry Parfait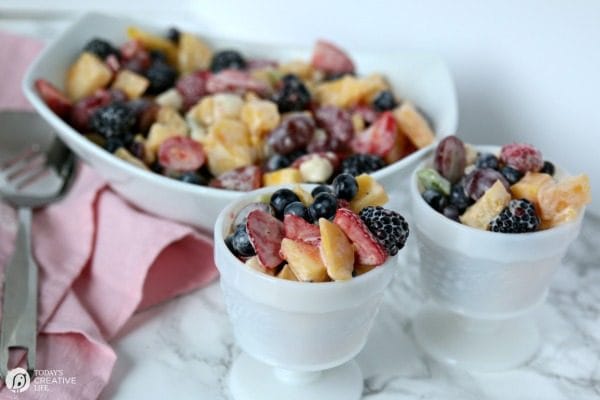 Fruit Salad Recipe with Sour Cream Dressing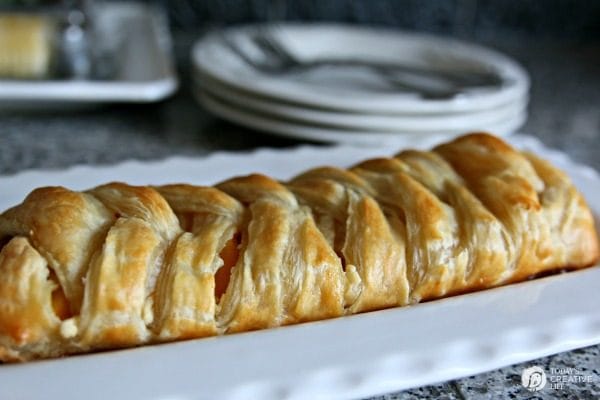 EasyFruit-Filled Puff Pastry