Growing up in the 70s, I remember many recipe and food trends. One was Mayonnaise Cake. Chocolate Mayonnaise cake was all the rage! Who knew you could make such a delicious and moist cake using mayo? Who would have thought that mayo and chocolate would have EVER gone together. Chocolate and peanut butter,yes………. but mayo?
I remember my mom and all her friends going on and on about this mayonnaise cake, similar to how they went on and on about all the different ways to cook with zucchini. Because there was no google, swapping recipes was what people did way back then. It wasn't uncommon to have personalized recipe cards or to have a few recipe cards already filled out to share your latest and greatest.
Chocolate Mayonnaise Cake Recipe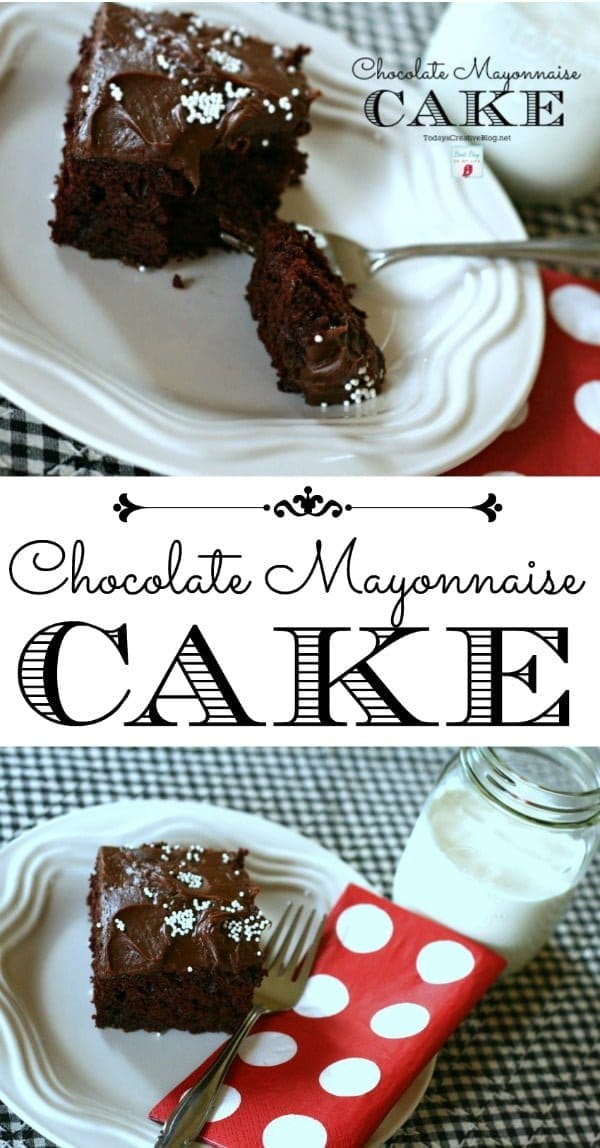 I can't remember how I suddenly started thinking of Mayonnaise Cake this past week, but I did and once I did, I HAD to make it. HAD too. Was it going to be as good as I remember, as good as all those 1970 era claims?
I searched for my mom's recipe and thought I'd surprise my family with dessert. I never make dessert for weekday meals. I'll usually whip up something on the weekends like my Blackberry cobbler or peanut butter cup cake, but not during the week.
As I added all the ingredients, I thought the consistency was off and wondered if it would turn out. It seemed thicker than it should. This recipe doesn't use eggs……..I started thinking that maybe I should search for a new recipe. But I held strong…… baked it up. (I did do a quick search and saw this Dukes Mayonnaise chocolate Cake that also didn't use eggs, so I was good to go!)
Oh. MY. GOODNESS! This cake was WAY more delicious than I ever remember. It was moist, dense and full of flavor! My son has already asked me to make it again and he's not usually a chocolate cake fan. In fact, he will usually pass on any chocolate cakes at birthday parties……..fool. I mean seriously……….who doesn't like cake?
If you're looking for a BBQ dessert, this sheet cake would be perfect. I'm sure you could also make cupcakes too. I used canned frosting because I had some, but I can only imagine what this would taste like with a peanut butter or caramel frosting too. Maybe I SHOULD make this again!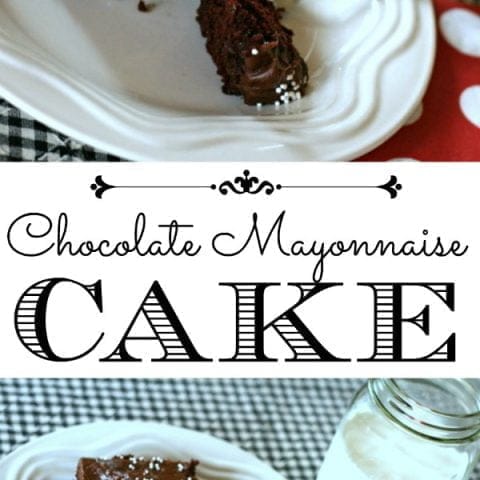 Chocolate Mayonnaise Cake
Yield: 10
Prep Time: 10 minutes
Cook Time: 30 minutes
Total Time: 40 minutes
Chocolate-Mayonnaise Cake is a traditional recipe from the 70s. Mayo makes this cake extra moist.
Ingredients
2 cups flour
1 1/2 cups sugar
1/2 cup cocoa
2 teaspoons baking soda
1/4 teaspoon salt
1 cup mayonnaise (real mayo, not salad dressing)
1 teaspoon vanilla
1 cup cold water
Instructions
Preheat your oven to 350 degrees F.
In a mixing bowl, add dry ingredients and stir.
Fold in Mayo.
Stir in vanilla and water
Beat until smooth - I used my mixer.
Pour batter into a greased and floured 13x9 inch pan. (I didn't flour it and it was just fine)
Bake 30-35 min. Do the toothpick test, inserting it into the center of the cake. If it comes out clean, it's done!
Notes
Please Pin this recipe, but DO NOT copy down the full recipe in the Pin notes.
See 10 Unusual Ways to Use Mayonnaise
.
---
More Cake Recipes!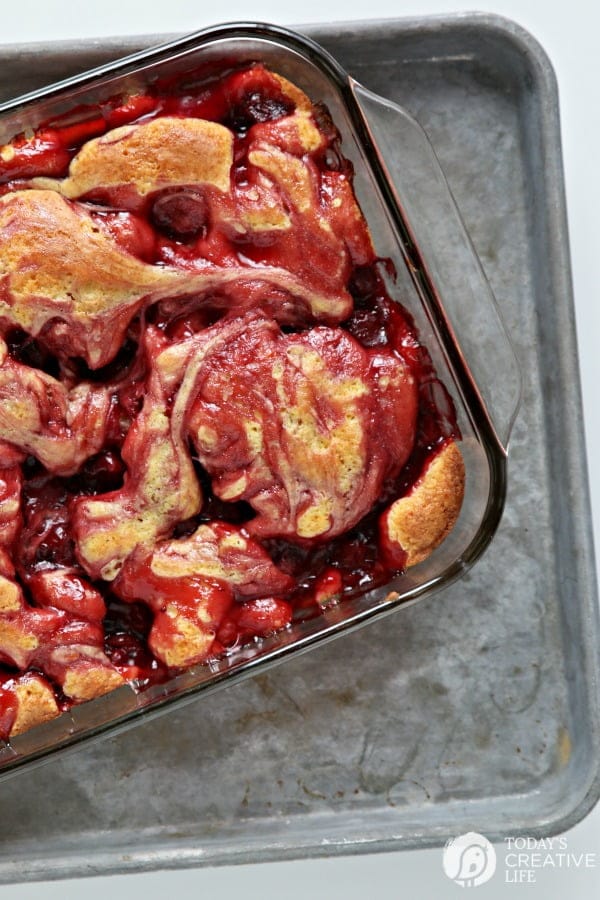 Cherry Marble Cake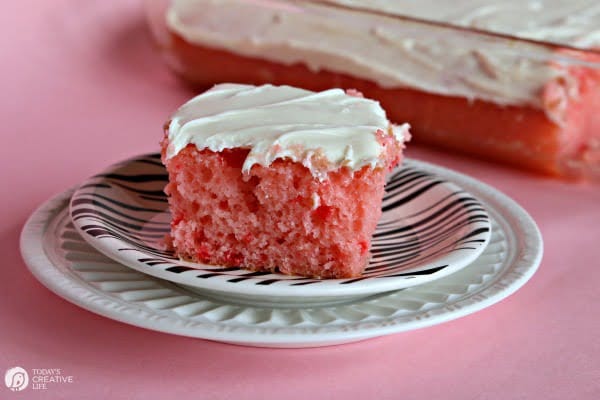 Strawberry Lemonade Poke Cake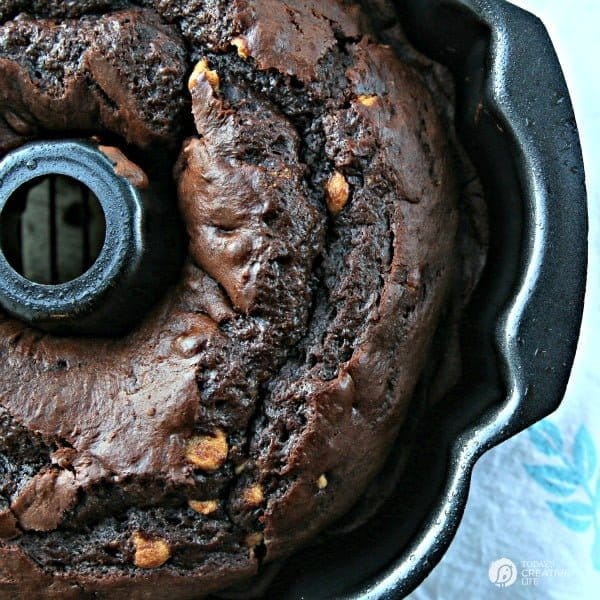 Chocolate Peanut Butter Chip Bundt Cake