I am all about a good Crockpot Dessert Recipe! This Slow Cooker Peanut Butter Cup Cake is so easy to make! Crockpot Dessert Recipes really do make life sweeter!
This week I decided to try a crockpot dessert recipe from Stephanie's site. I like the idea of having a yummy dessert ready for me. We had a day full of soccer, running from one game to the next, so it was nice to know I had a warm Peanut Butter Cup Cake cooking away, ready for us upon our return. Soup would have been good too, but I was hankering for dessert. If a dessert has peanut butter, I'm happy. If it has chocolate AND peanut butter, I'm super happy. I would venture to say that most people adore the two mixed together and honestly…….I'm not quite sure I could trust anyone who didn't. It's kinda like my "never date a man who wears more jewelry than me" rule when I was dating.
Crockpot Dessert Recipe
After scooping this up into my dish, I was thinking it would go really well with a scoop of vanilla ice cream. It would have been the perfect warm cake alamode. Sadly we didn't have any and I had to force myself to eat it without.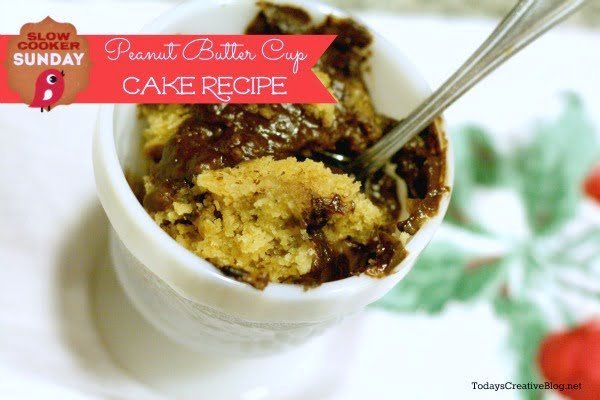 It's no secret how much I love Stephanie's recipes. I adore her recipes almost as much as I adore her. She told me I could share them with you all anytime I wanted! You can grab her cookbooks here. Stephanie's Slow Cooker Recipe books
How to Make Crockpot Peanut Butter Cup Cake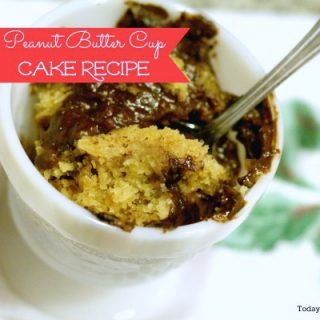 Crockpot Dessert Recipe – Peanut Butter Cup Cake
Ingredients
1 cup all - purpose flour
1 cup sugar (divided. this is important, don't just start dumping, read on!)
1 teaspoon baking powder
1 teaspoon kosher salt
1/2 cup creamy peanut butter (unless you're a rebel, use chunky)
1/2 cup milk
1 tablespoon canola oil
1 teaspoon vanilla extract
3 tablespoons unsweetened cocoa poweder
1 cup boiling water
Instructions
Use a 4-quart slow cooker coated well with cooking spray. In a mixing bowl, combine flour, 1/2 cup sugar, baking powder and salt.
In the microwave, melt peanut butter for about 30 seconds, and then add to the mix along with milk, oil, and vanilla. Stir really well to combine.
Spread this mixture into the bottom of your slow cooker.
In a separate bowl, mix together cocoa powder, the remaining 1/2 cup of sugar, and 1 cup boiling water (be careful!) Pour this evenly over the peanut butter batter in your cooker.
Cover and cook on high for 2-4 hours, or until the top has set and an inserted toothpick (into the cake--underneath the cake is molten chocolate) comes out clean. Let the cake sit uncovered in an unplugged crockpot for about 20 minutes, then serve warm in dessert bowls.
If you want Gluten Free, check it out on Stephanie's Site, 365 Crockpot. or check out this low carb slow cooker Coffee Cake.
---
Crockpot Dessert Recipes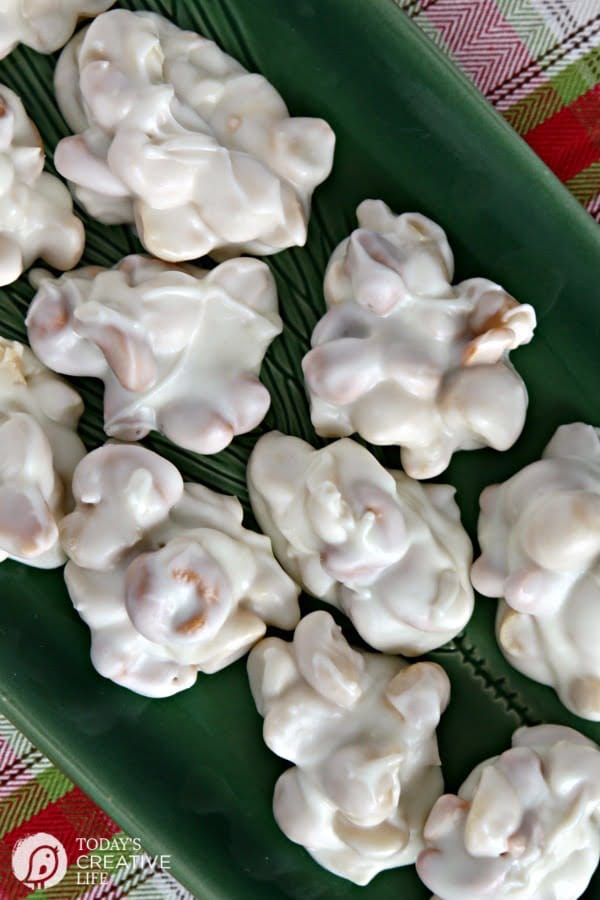 Crockpot Candy Clusters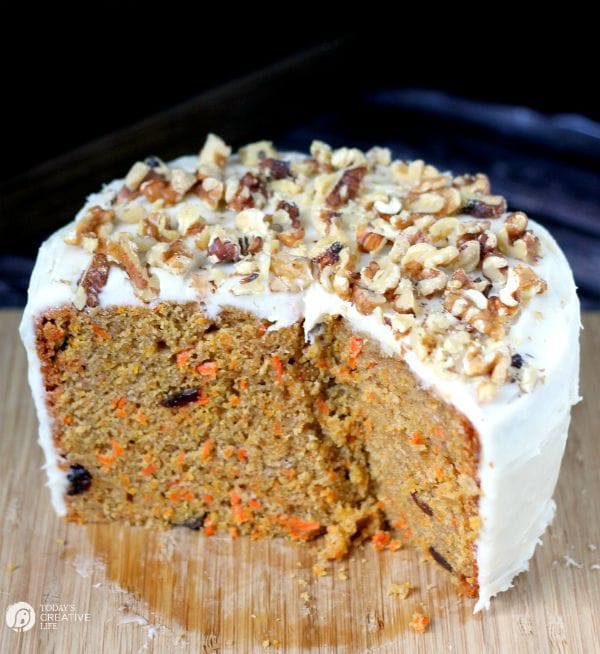 Slow Cooker Carrot Cake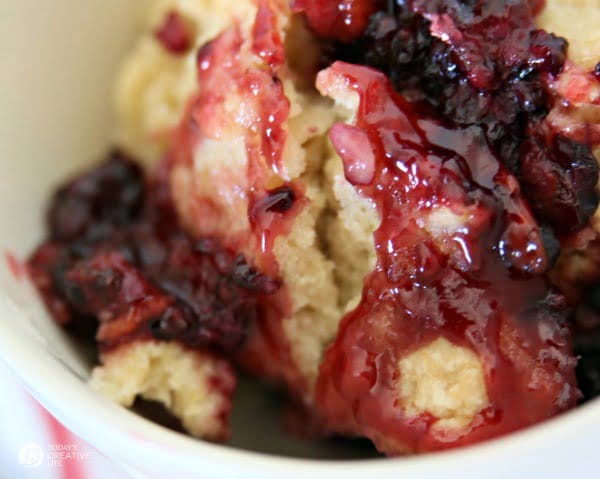 Slow Cooker Blackberry Cobbler