Decorate with this free Fall Printable Wall Art for a quick and inexpensive DIY idea. Subscribe to the TCL Printable Vault for free access to all printables.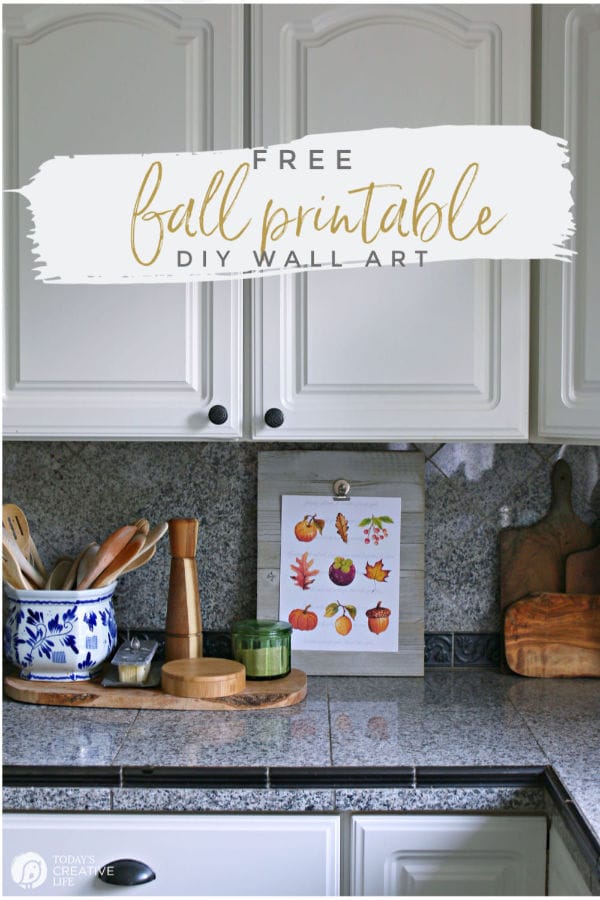 Free Fall Printable Wall Art
I love simple, inexpensive and easy ways to ease my home into a new season and free printable wall art is a great way to do that. The investment is low, there isn't any long term commitment and it allows you to swap out DIY home decor in 5 minutes.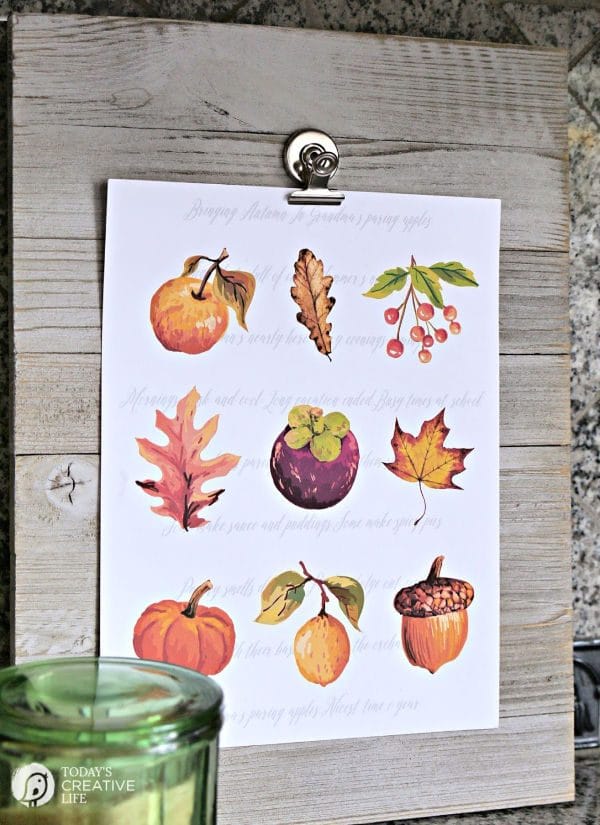 I have this wood slat board that was already painted, so I glued a clip to the center so I could use it as a clipboard to display seasonal printables, or a monthly calendar. See more easy ways to decorate for Fall.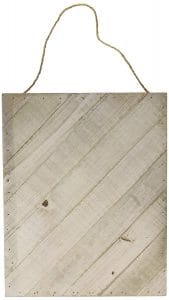 How to Print Fall Printables
Supplies Needed for Printing:
White Cardstock – I have also printed on matte photo paper before for a more professional look, but it curls sometimes if it's not in a frame.
Download free Fall printable wall art from The Printable Vault.
Load your printer with the paper you want to use.
Open file on your device and choose print.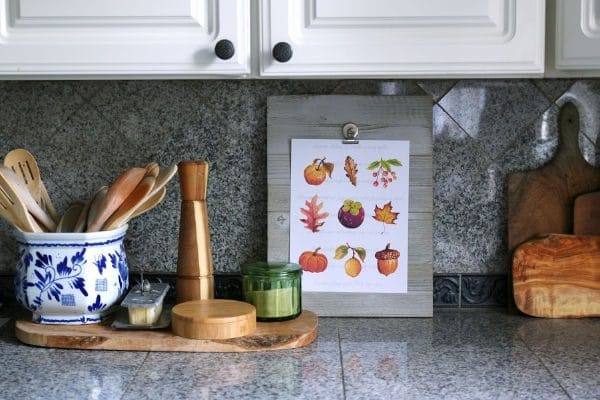 DIY Fall Home Decor
I focus on 3 things when I need fast and easy DIY home decor for each season. Simple touches are all you need for budget-friendly fall home decor ideas.
DIY Pillows & Dishtowels
Printable DIY Decor
DIY Table Decor
DIY Fall Pillows
I created a set of iron-on fall pillows to give my living room a quick makeover for autumn.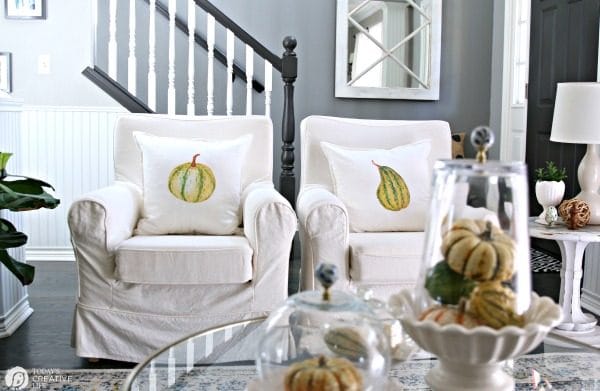 I pick up pillow covers usually from IKEA and add my own designs that I find from HungryJpeg.com – I always download the jpeg option, which makes it easy to use.
DIY Fall Dishtowels
I buy dishtowels in bulk so I can create seasonal decor or homemade gifts using iron-on transfer paper when the feeling strikes. Here's a tutorial.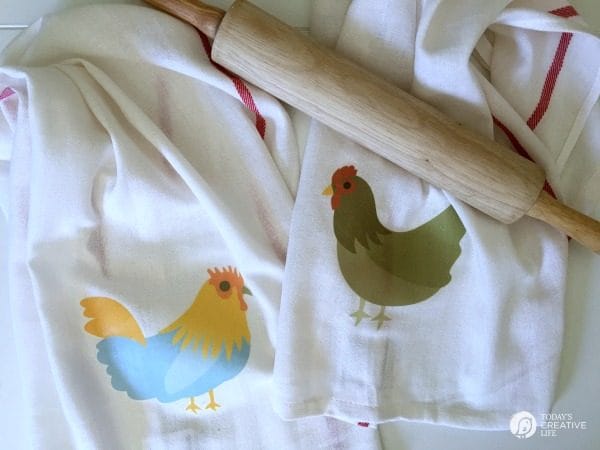 Printable Autumn Decor
Here's what I did a previous year for simple wall decor for Autumn.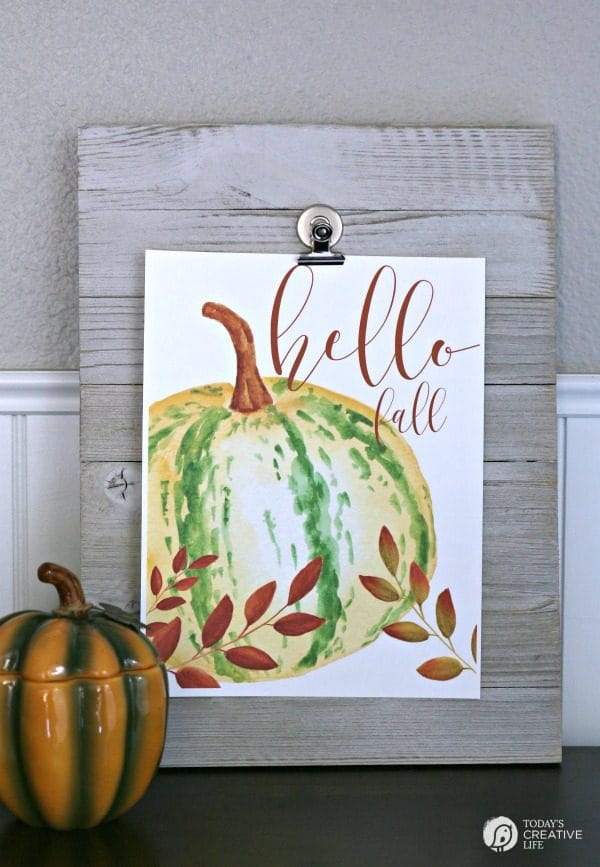 I'm using the same clipboard system which has the perfect rustic look.
Table Decor for Fall
I keep this simple by using store-bought pumpkins/gourds, a few fall picks and items found from my yard.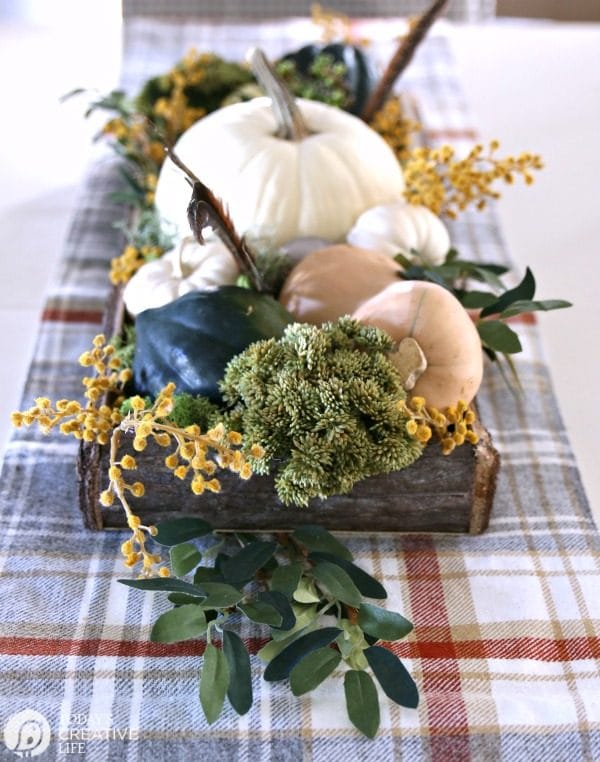 Just start arranging items and before you know it, you'll have a simple fall table centerpiece.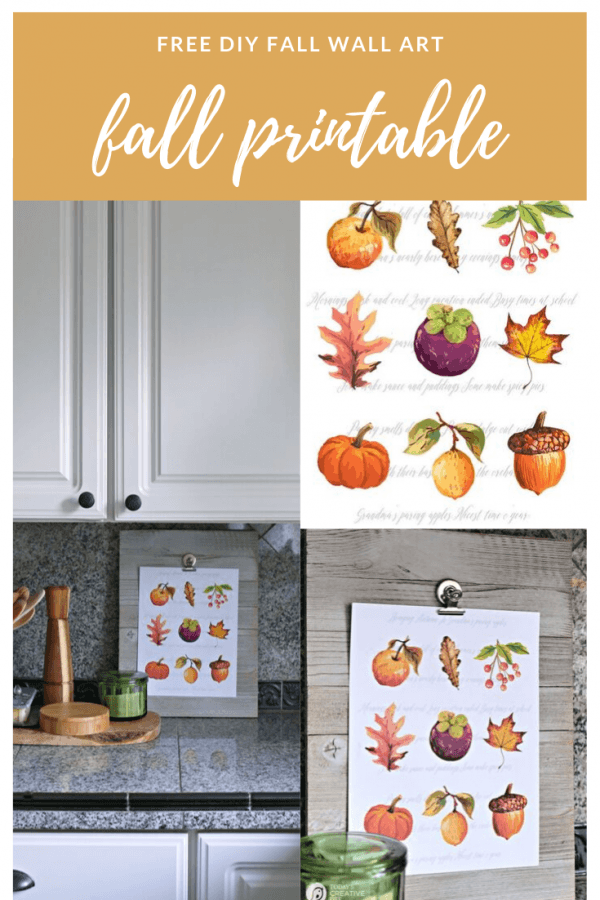 Show me how you decorate with your new free fall printable! Tag me on Instagram @TodaysCreativeLife
DIY FALL DECOR
Budget-Friendly DIY decorating ideas for Fall.
---