There is no easier way to decorate for the seasons than free printables! I created Free Printable Wall Art for Fall using the same $3 digital images I used for my DIY Iron-on Pumpkin Pillows.
Seasonal decorating doesn't have to be expensive, I decorated for autumn all with printables. I still haven't even pulled my fall decorating tote out of the basement. It's always much easier when you know where to find free printable wall art and ideas.
I have many choices for printable decor in my password protected Printable Vault. All printables are free for TCL subscribers. Do you need to subscribe?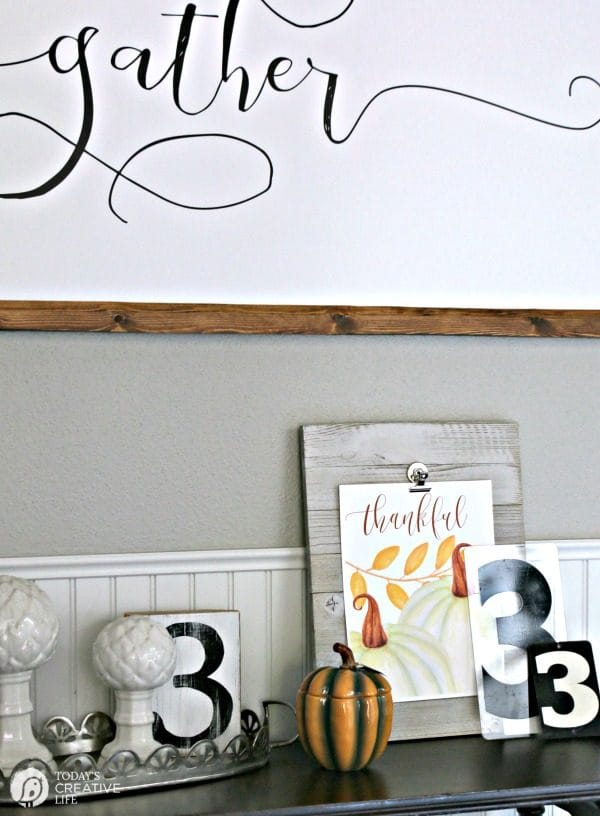 Free Printable Wall Art for Fall
When I bought these pumpkin designs, I had no idea how much I would use them. My first idea was to create fall pillows for my living room.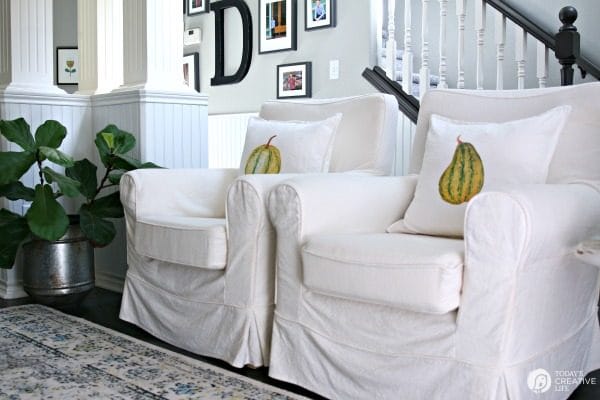 They turned out so cute, that I decided to also make up printable wall decor.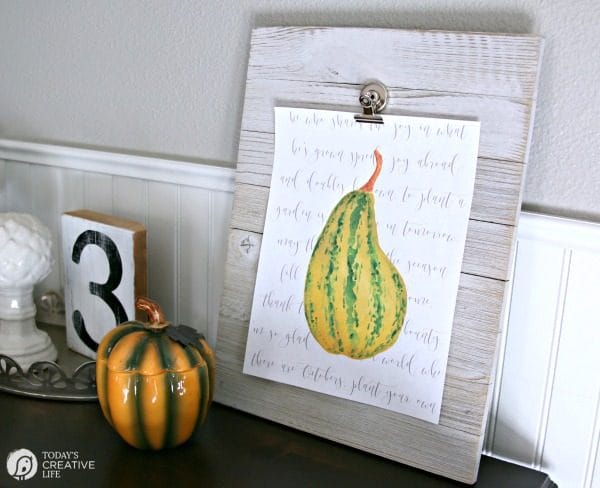 But then I couldn't stop, so that's why there are 4 to choose from.
Printable Squash with Poem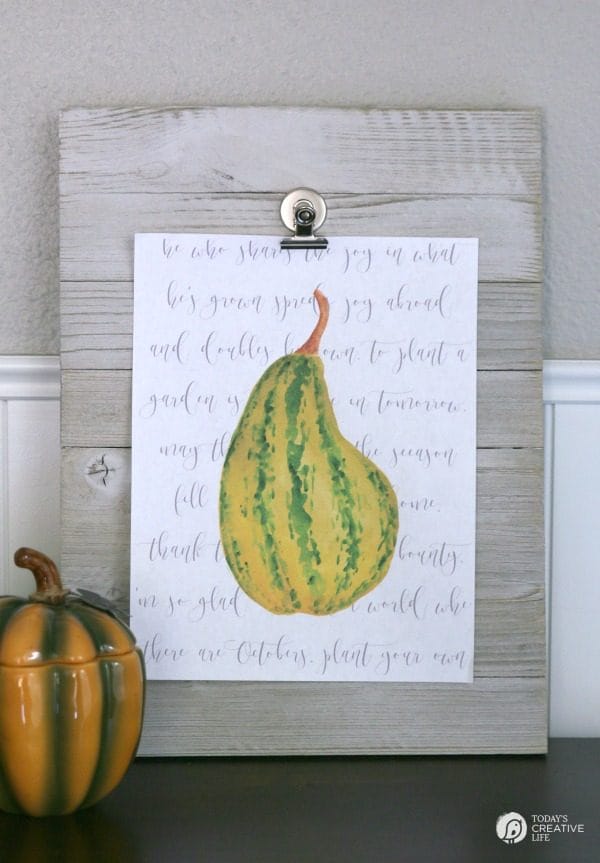 I think this one is my favorite, although I seem to change my mind often. I love the shape, the colors and putting the fall themed poem behind it just made it even more perfect for autumn decorating.
Printable Thankful Pumpkins Wall Decor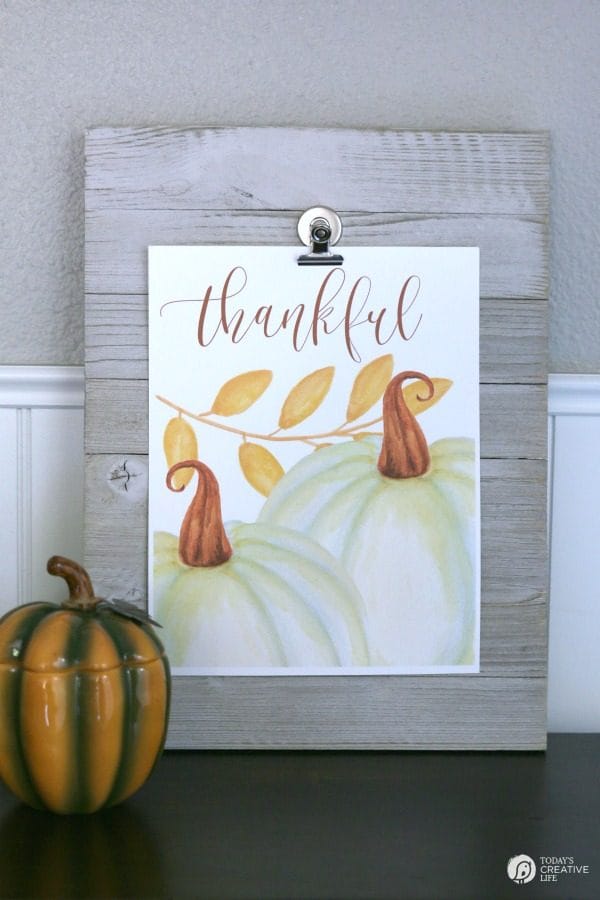 This is the same pumpkin image I used for one of my pillows, just like the squash. I love the plumpness and soft color.
Printable Thankful Wall Art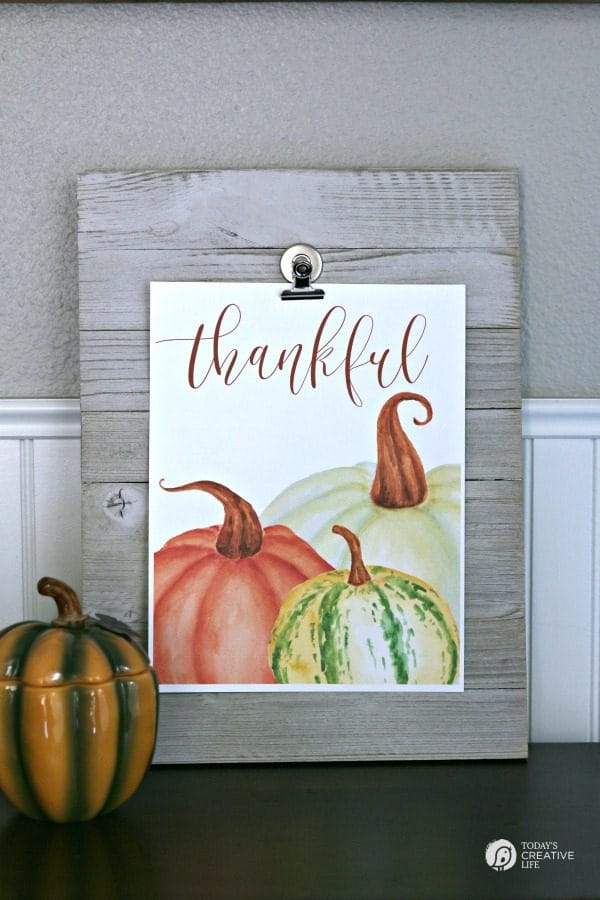 I couldn't decide which pumpkins to use, so I used a variety when I created this printable wall decor for your seasonal decorating.
Hello Fall Printable Wall Art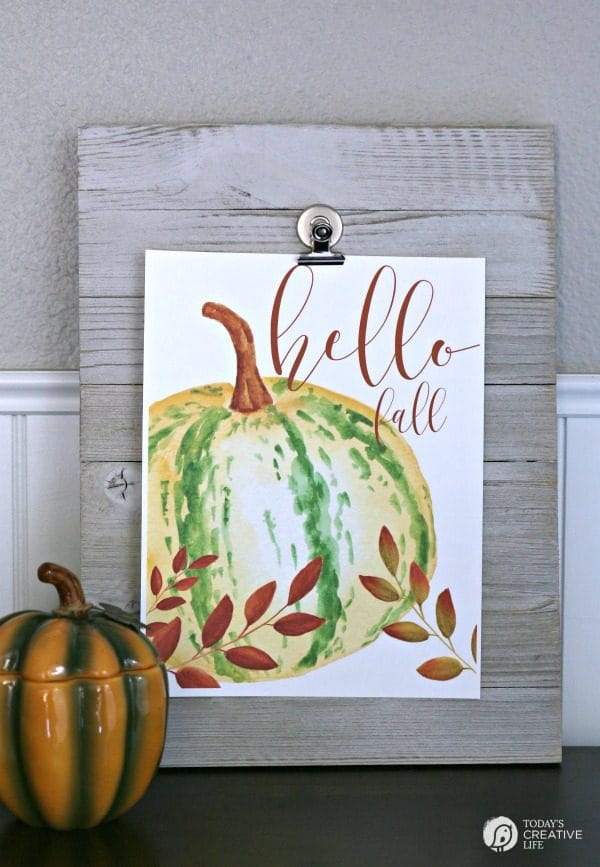 There is just something about green and yellow pumpkin, or maybe it's a squash. I have no idea, but I love it!
How to Print Wall Art
Supplies Needed:
Download your Free Printable Wall Art for Fall by visiting the Printable Vault. Click the image you want and it will instantly download. You can SUBSCRIBE HERE for free access.
Load your printer with the cardstock.
Open the file and print.
If you feel like you want a larger print, you can print as a photo at Costco like I did for my Free Laundry Symbols printable. Or if you want it really big, you can try downloading it at Staples to print as an engineering blueprint.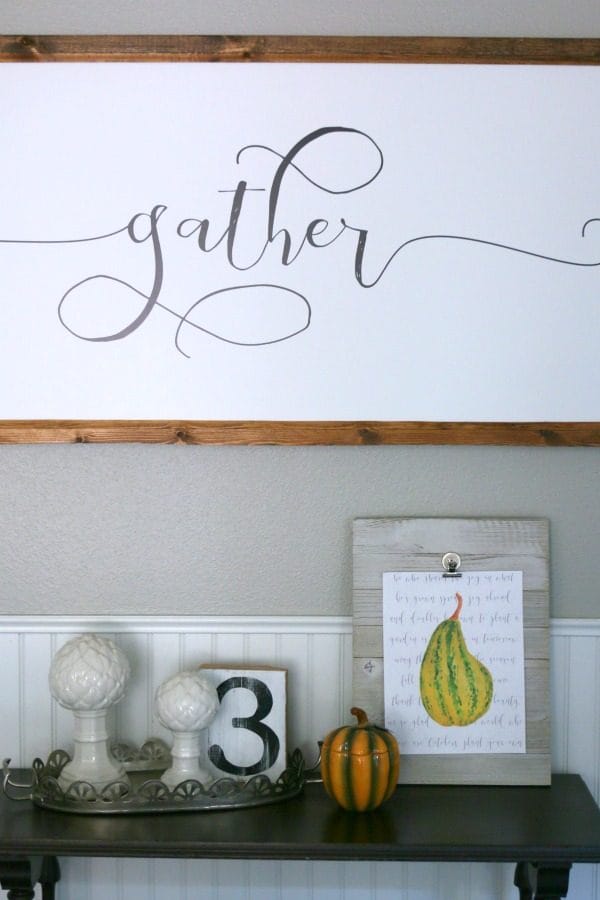 Simple, inexpensive and stylish! Add some originality to your autumn decorating and use Free Printable Wall Art for Fall.
I'd love to see how you use it! Upload it to Instagram and tag @TodaysCreativeLife and I'll share it in my IG Stories!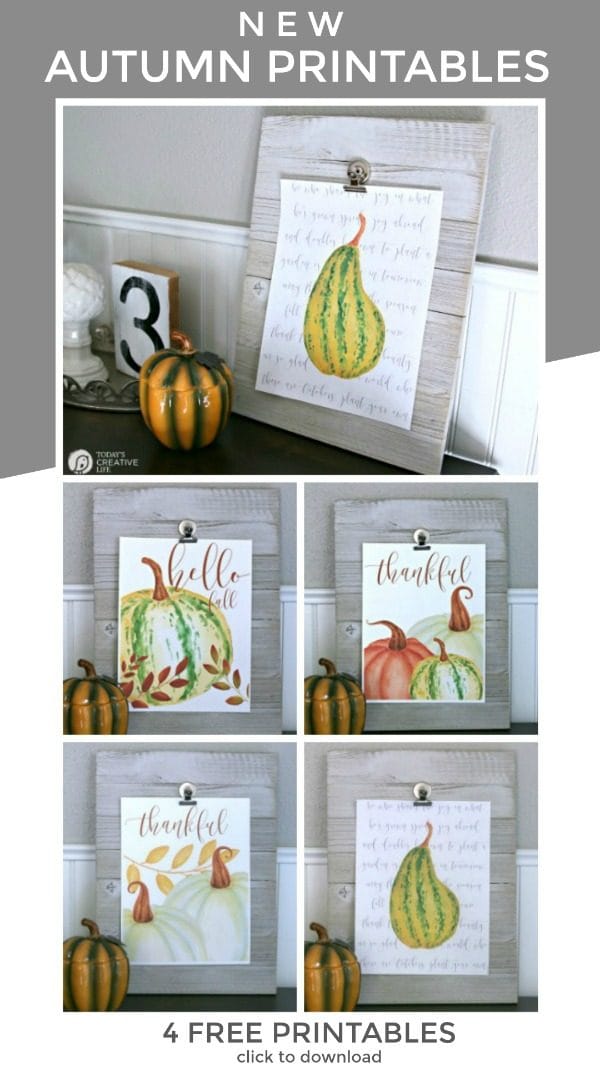 Download your free printable here.
Follow along on Instagram | Pinterest | Facebook
---
DIY Wall Art
Create your own wall art with DIY projects or printables.
This faux insect taxidermy project makes great DIY Halloween decor.
Make a wall hanging with a drop cloth and iron-on vinyl.
Large poster-size botanical art printed at Staples
Wall art you can print and frame.
DIY Wood wall art tutorial you can make.
Vintage art printed in a poster-size for Thanksgiving.
Easy fall decorating with vintage botanical art.
Stylish Halloween wall decor that's a digital download.
Fill a corner with free printable art.
This wall art is great for St. Patricks Day home decor.
Blowing bubbles makes gorgeous art.
4th of July DIY home decor you'll be happy to use year after year.
Turn your thrifted treasures into home decor.