Decorating is so easy when you use Tropical Leaves FREE Printable Wall Art! These green tropical leaf printables with a black frame are so on trend, especially for a more minimal style. But they're so versatile and would great with a farmhouse style too! Enjoy this guest post from a past Creative Contributor who brought so many creative ideas to Today's Creative Life.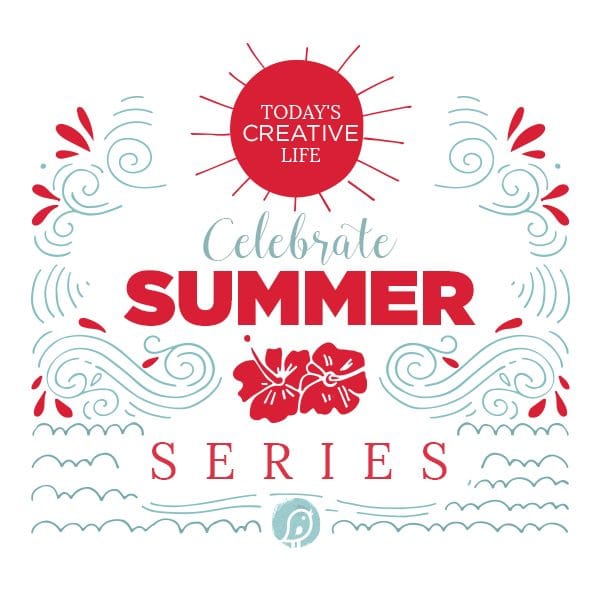 ---
Hey, Creative Life readers! Colleen here from Lemon Thistle, home to DIY, home decor, and hand lettering.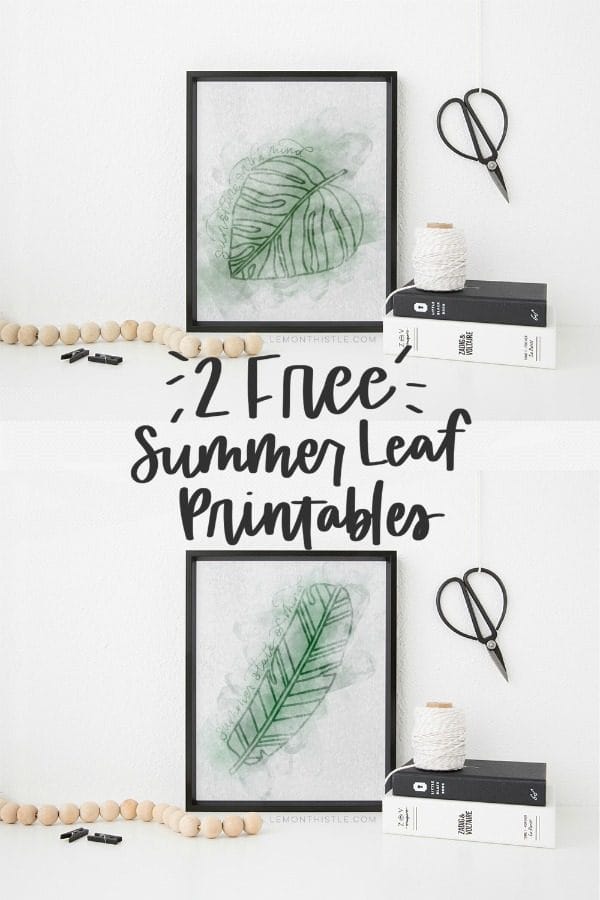 Tropical Leaves FREE Printable Wall Art
Today I'm excited to be here to share a couple fun printables I illustrated for you! I have been playing around with illustrating these tropical leaves for a fun upcoming project but thought they had the perfect summery vibe that I love in a printable for the season! Of course, I had to add a hand-lettered touch 😉
The two different prints say, 'Summer state of mind' and 'Sunshine on the mind' and I love them equally. I'd actually love to put them together as a set on the wall (I'm thinking in these frames here when I find a place to hang them in our new house when we move!). They would totally be on the wall already, but we're busy packing our house into boxes right now. So I'll just live vicariously through you and all the walls you can decorate!
Supplies Needed:
White Cardstock – I like a bright white in 65 lb. Anything seems to get stuck in the printer.
Enough chatter, I want the goods!
Subscribers have free access to all my printables. Click below to sign up! If you already have your password, head to The Vault and grab your free printable Wall Art.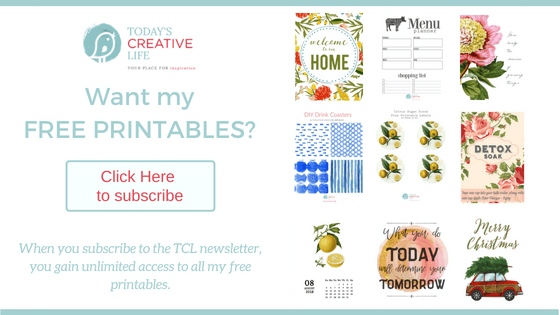 I hear ya, just click the image above to download: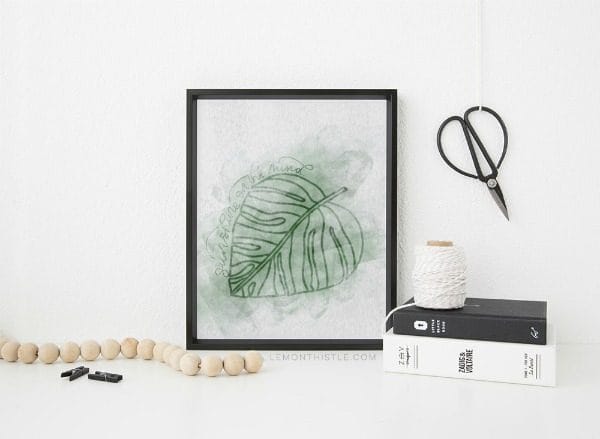 Here's to easy and fast modern decorating using Tropical Leaves Free Printable Wall Art.
I hope you love these babies as much as I do and that they help bring a bit of sunshine into your home! If you do print them out- we would so love to see them in action! You can share with either Kim or I (@todayscreativelife @colleenpastoor).
---
More Free Printables Wall Art
Free Printable Botanical Wall Art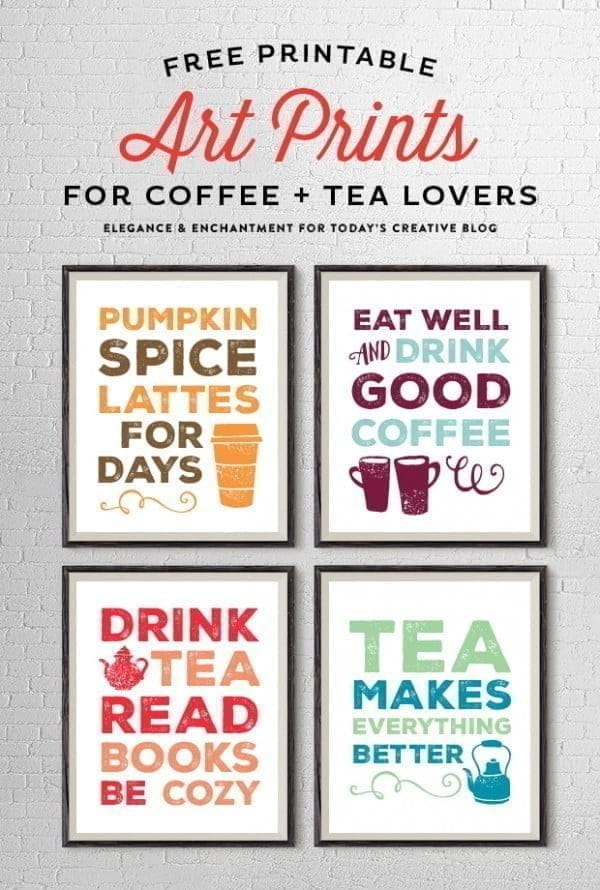 Printable Kitchen Wall Art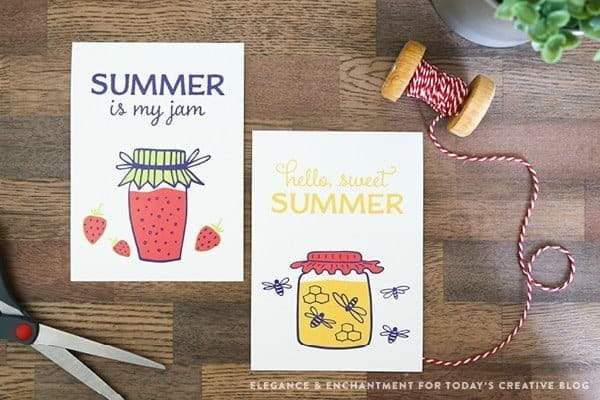 Printable Summer Art
DIY Wall Art
Create your own wall art with DIY projects or printables.
This faux insect taxidermy project makes great DIY Halloween decor.
Make a wall hanging with a drop cloth and iron-on vinyl.
Large poster-size botanical art printed at Staples
DIY Wood wall art tutorial you can make.
Vintage art printed in a poster-size for Thanksgiving.
Easy fall decorating with vintage botanical art.
Stylish Halloween wall decor that's a digital download.
This printable is great for many different ways to decorate for fall.
Fill a corner with free printable art.
This wall art is great for St. Patricks Day home decor.
Blowing bubbles makes gorgeous art.
4th of July DIY home decor you'll be happy to use year after year.
Turn your thrifted treasures into home decor.