It's Barbecue Time! I've got a few simple BBQ Tips and Tricks that will help you grill with success!
I love summer nights filled with awesome barbecued food, great laughs and a lot of memories. Barbecuing is so much more than just grilling food. It's totally an art that takes time to master. See how I've learned to make and shape the perfect hamburger patty just for the grill!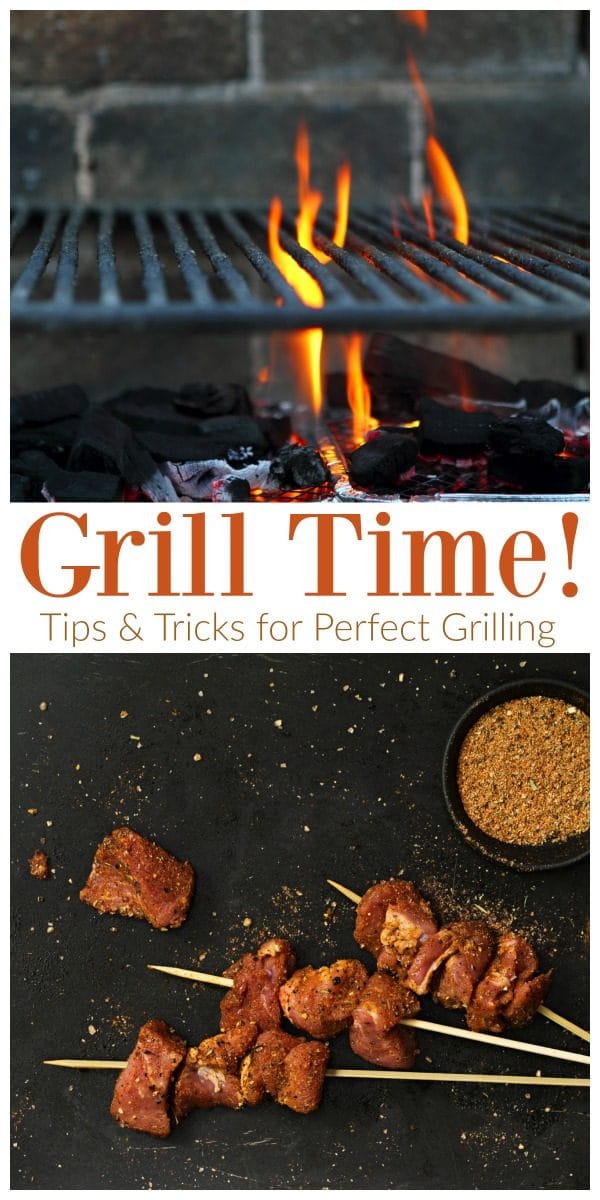 Keep experimenting with different cuts of meats and types of seasonings to perfect and create all-time family favorites. Happy barbecuing!
There is no better way to celebrate no school for kids, beautiful weather and family time than having a barbecue night. Grill up some burgers, snacks and even desserts all on the barbecue. You'll love my Homemade Steak Dry Rub or my Caribbean Spice Rub Blend, along with a few of my favorite barbecue hacks.
BBQ Tips and Tricks
Choosing the Right Grill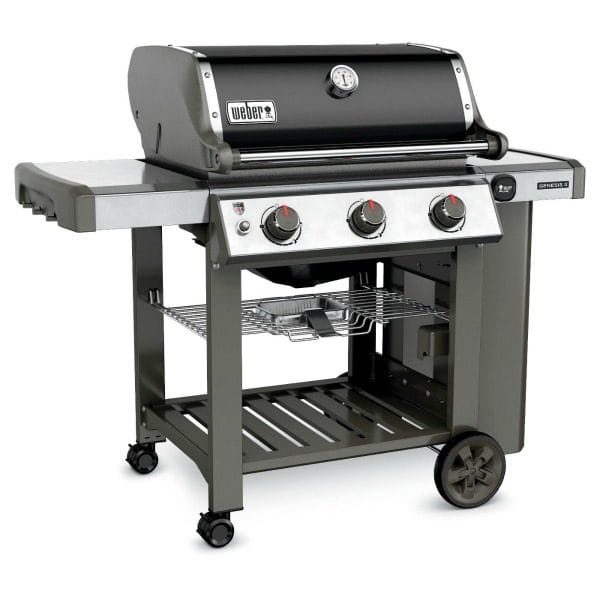 If you don't already have a great barbecue you love cooking on, consider your needs and space when choosing a new one. You'll have to decide if you want a gas or charcoal grill. A gas grill is obviously easier and faster, but some people swear a charcoal burning grill makes food taste better. There are high-end grills, but mid-range also do a great job. We own this Char-Broil model and it's perfect for us. Determine how many burners you'll need by the amount of food you'll be grilling. We never use the outside burner, so it's one less expense to worry about. I love the look and use of a stainless steel barbecue, rather than a painted color. We had a really cute red one, but after one summer, the color had faded. They even have portable grills that make it easy to take to the parks or camping.
Cleaning your Grill
I recommend investing in the proper grill cleaning tools. My husband seems to always reach for this inexpensive grill brush.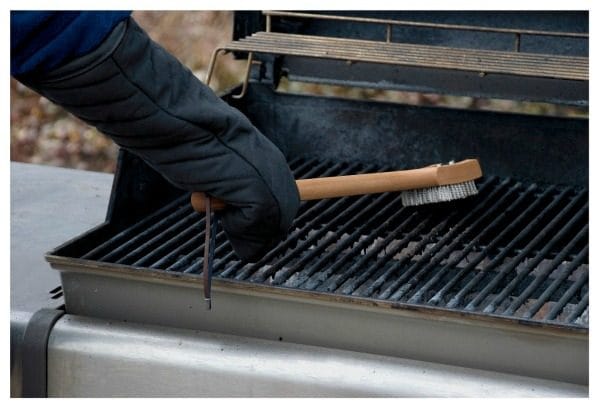 You'll want to clean your grill after cooking raw meat. Anytime you cook raw meat on your grill, wash by using cold water mixed with a small splash of bleach to kill any germs and a grill brush. After washing with bleach, rinse and wash thoroughly with plain water to remove any bleach residue. Of course, you can try a grill cleaner. Here are more tips for cleaning a gas grill.
Spray away flare-ups!
Keep a spray bottle of plain water nearby to spray away any fire flare-ups that may happen while barbecuing.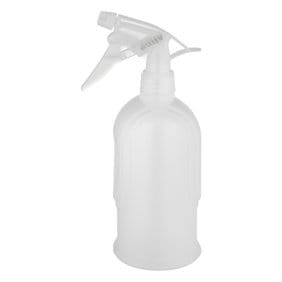 We BBQ Salmon weekly on a Cedar Plank, which makes needing a spray bottle full of water nearby a necessity. Even though the cedar plank has been soaked for over 2 hours, it can still catch on fire. It's the only way we BBQ salmon!
Marinade or Dry Rub
For best results, marinade meat for at least 4 hours before use, or overnight. Marinating helps to tenderize meat and provide intense, amazing flavor. The longer the marination, the better the result! Dry Rubs are also great. Pat your meat dry with a paper towel and rub your spices on. Try my Steak Dry Rub or my Caribbean Dry Rub. Both are great for chicken or steak.
BBQ Sauce
Oh, I love a good BBQ Sauce! I've got homemade BBQ Sauce recipes right here on TCL. Whenever you're cooking with a bbq sauce, you'll want to apply sauces later. If you find blackening to be a problem during barbecuing, only put sugar-based sauces, like barbecue sauce, on top of meat about 10 minutes before it is finished.
Barbequing Vegetables
Quickly 'cue up some vegetables by mixing a variety of chopped veggies with a bit of olive oil and seasoning, wrapping in aluminum foil and throwing atop the barbecue. This works every time for me!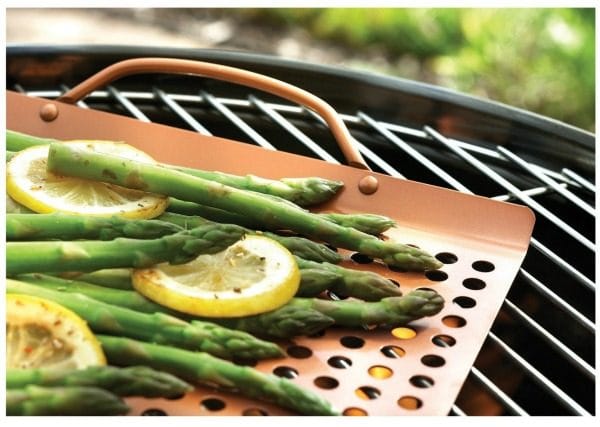 I also like using a grilling pan. This keeps your grill cleaner.
Meat Tenderizing
One of the most important BBQ Tips and Tricks is learning how to grill tender and juicy meat! There is nothing more frustrating than grilling up a steak, only to find it tough when biting into it. I find if I tenderize before with either a tenderizing hammer or this one pictured, the meat turns out much better.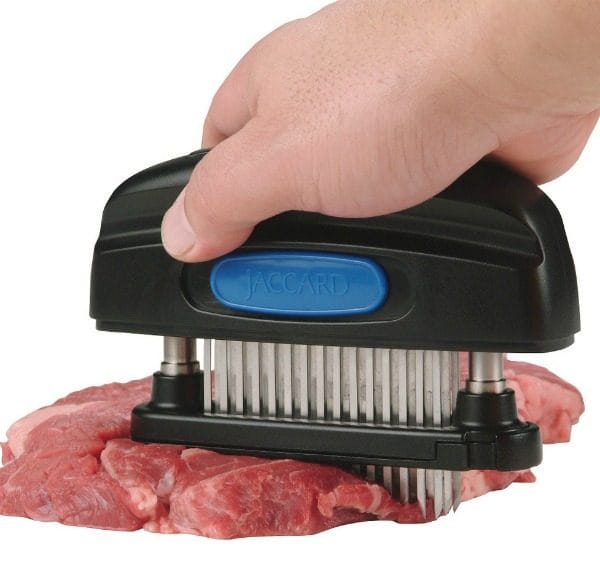 Do this before you marinade to allow the meat to soak up all the delicious flavors.
Basting
Brush on extra flavor. Using a basting brush, especially while cooking chicken, brush on a bit of butter or oil for a crispy outside of the skin.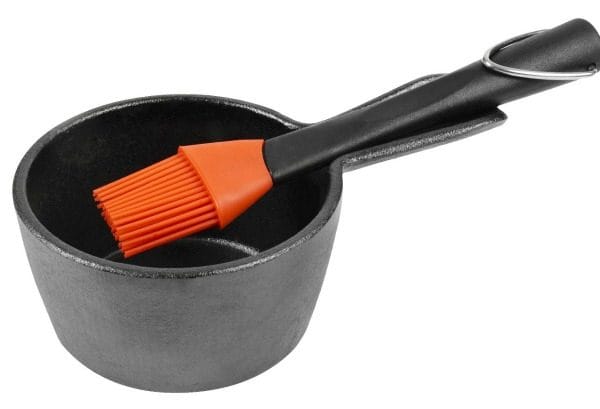 If you are removing the skin, don't season it until after skin removal! Seasoning cannot penetrate the meat, wasting your seasoning and taking away from the overall flavor.
BBQ Desserts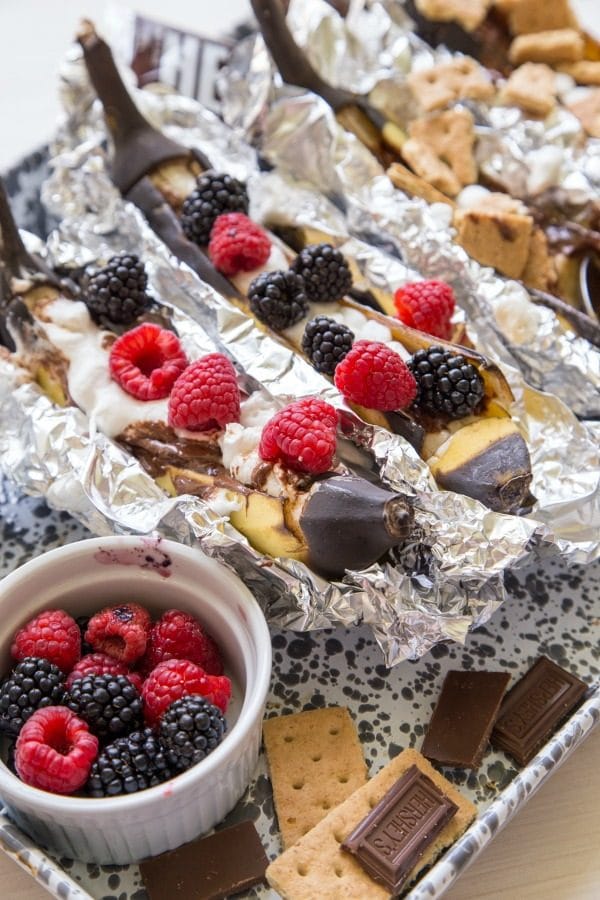 One of my favorite desserts is banana boats made on the grill. Cut a banana in half and stuff with chocolate chips, peanut butter, and marshmallows. Wrap in aluminum foil and place on the grill for about 2 minutes per side or until desired warmth. Add other fruit toppings if you like!
Now you've got yourself a few BBQ Tips and Tricks up your sleeve for success at the grill! Don't be intimidated, just get out there! The more you grill, the closer you are to being a grill master!
---
Grilling Ideas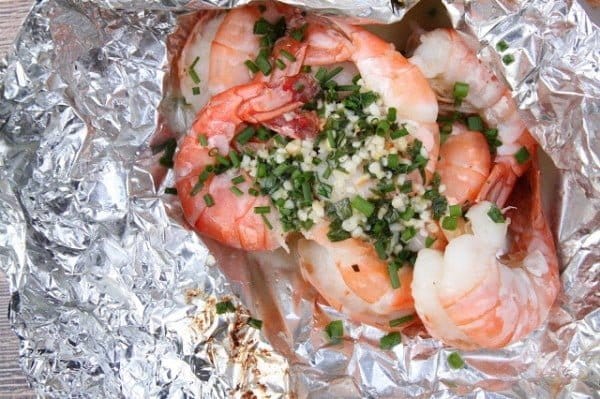 Grilled Shrimp in Foil Recipe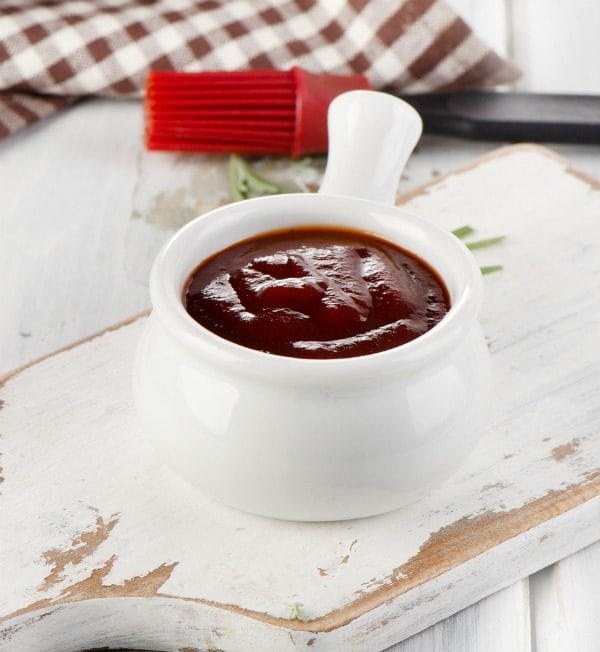 Homemade Coffee Barbecue Sauce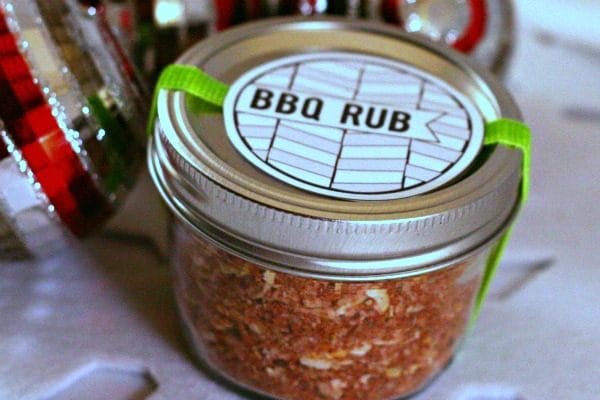 BBQ Rub Recipe