This BBQ Sauce Recipe made with brewed coffee brings a tangy flavor that's great with beef or chicken. Simple ingredients for a delicious taste.
With BBQ season officially upon us, I thought I'd share my BBQ Sauce Recipe with Coffee. This sauce has a bit of a kick, but not so tangy that it takes over. It would go well with my BBQ rub or my Caribbean Dry Rub too!
BBQ Sauce Recipe with Coffee

Don't throw out that extra coffee!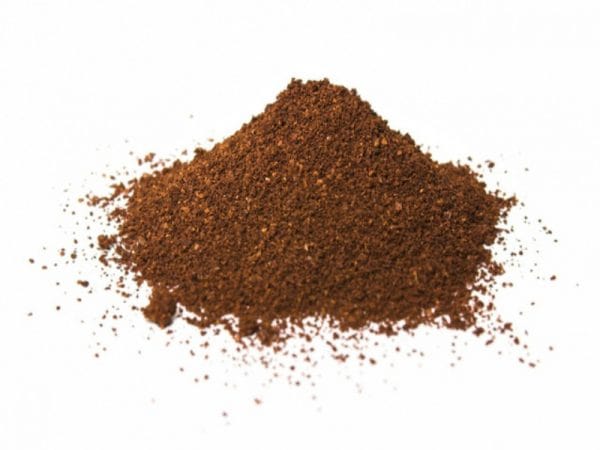 Use any leftover coffee in the coffee pot for this BBQ Sauce recipe. You can whip up this sauce and use it right away, but I'd make it a few hours before so the spices can mingle and get to know each other.
I like making my own condiments because then you know exactly what's in them. No added sugars, salts, or preservatives.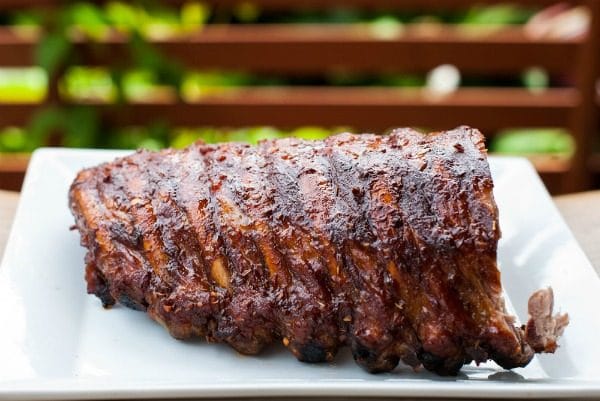 How Long does Homemade BBQ Sauce last?
Using an airtight bottle or container, this BBQ recipe can be stored in the fridge for a couple of months. Make up a batch ahead of time to all summer.
I have a small roundup of 5 other BBQ Sauce recipes you may enjoy.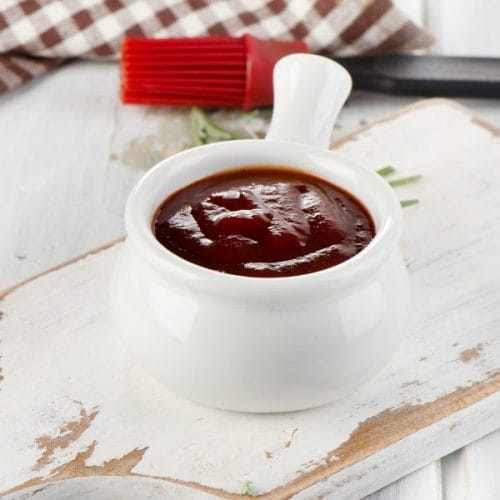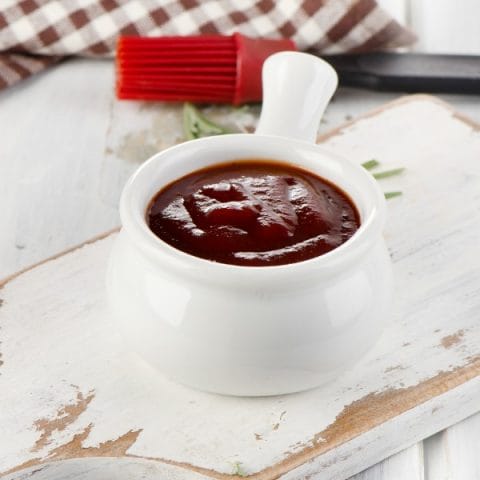 Tangy Coffee BBQ Sauce Recipe
Yield: 2 cups
Prep Time: 10 minutes
Cook Time: 15 minutes
Total Time: 25 minutes
Easy to make homemade BBQ sauce is great on beef or chicken!
Ingredients
1 cup ketchup
1 cup brewed coffee
2 tablespoons dark brown sugar (I made my own)
1 tablespoon dried onion flakes
1 teaspoon garlic powder
1 teaspoon chili powder
1 1/2 teaspoon white pepper
1 1/2 tablespoons balsamic vinegar
1 1/2 teaspoon soy sauce
Instructions
Combine ketchup, coffee, brown sugar, onion flakes, garlic powder and chili powder in a small saucepan; bring to a boil. Reduce heat and simmer 10 minutes or until slightly thickened, stirring occasionally. Remove from heat; stir in pepper, balsamic vinegar, and soy sauce.
Notes
Store in the fridge in an airtight container.
Nutrition Information
Yield 6
Serving Size 1
Amount Per Serving
Calories 66
Total Fat 0g
Saturated Fat 0g
Trans Fat 0g
Unsaturated Fat 0g
Cholesterol 0mg
Sodium 452mg
Carbohydrates 17g
Fiber 1g
Sugar 13g
Protein 1g
We do our best to calculate, however, nutrition information may not be accurate.
What to use this BBQ Sauce on?
Use this BBQ sauce recipe on steak, burgers, ribs, chicken or pork chops! You'll find that it's great for everything.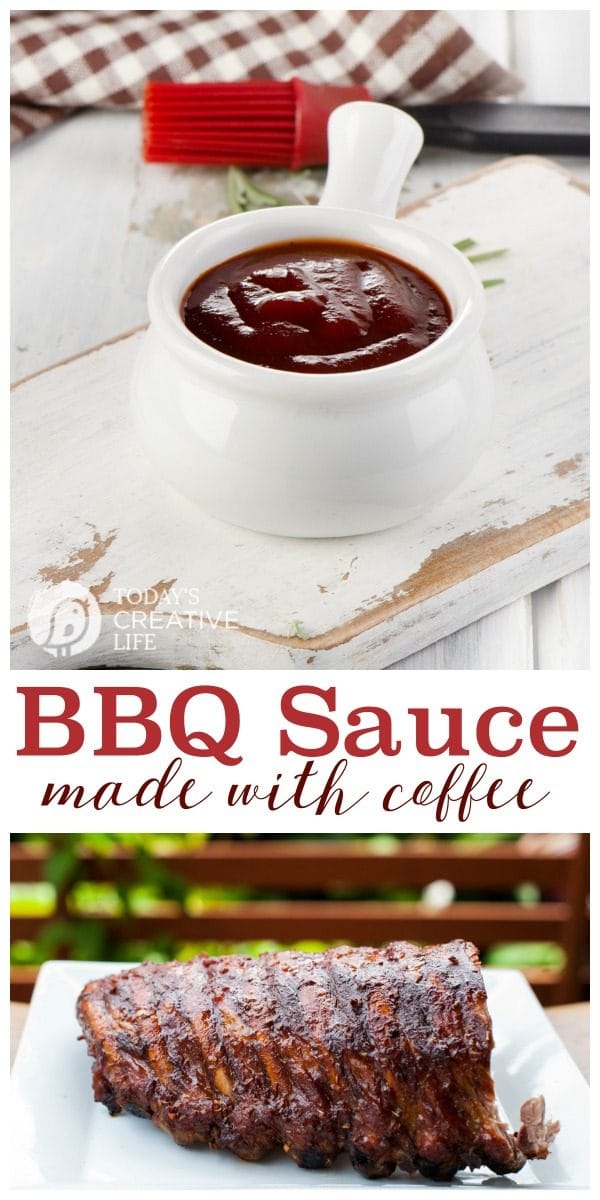 BBQ Recipe Ideas
A list of recipes great for backyard grilling or taking along on a camping trip.
Mixed Fruit Salad with a tangy sour cream dressing!
Cherry tomatoes with buttermilk vinaigrette will be your summer go to salad! Great way to use your own homegrown cherry tomatoes! Fresh, tangy and sweet!
Waldorf Salad was first made from Waldorf Astoria Hotel in 1893. This crunchy salad consisting of apples, grapes, walnuts and celery in a mayonnaise dressing is a classic.
Creamy Fruit Salad for your spring and summer menu.
Tangy Fruit Cabbage salad with a crunch.
Savory Vinegar Cucumber Salad
A classic summer side dish for potlucks and bbqs.
A cold bean salad goes great with your BBQ.
Fresh, healthy and delicious strawberry salad with a tangy dressing.
Simple summer recipe with fresh ingredients.
Crunchy, Savory, and Sweet! Make it a meal or a side dish!
Let's bump it up a notch with this coleslaw recipe.
It's like a BLT without the bread!
Everyone's favorite BBQ side dish!