Broccoli salad with pasta is an easy broccoli salad recipe that makes the perfect side dish or vegetarian main dish for picnics, potlucks, and easy dinners.
It's probably no surprise that June is fresh fruit and vegetable month! This Broccoli Salad with Pasta is a fresh as it gets and it's so good for you!
I've already made my favorite Broccoli salad twice this summer and I'm sure I'll make it a few more times! It's a great way to get more greens in your diet! This time I decided to add a twist by adding Dreamfields Rotini Pasta. Oh my, why didn't I think of that before? This Broccoli Salad with Pasta is a keeper! A little pasta added to this Beef Tenderloin Salad would be delicious too!
Broccoli Salad with Pasta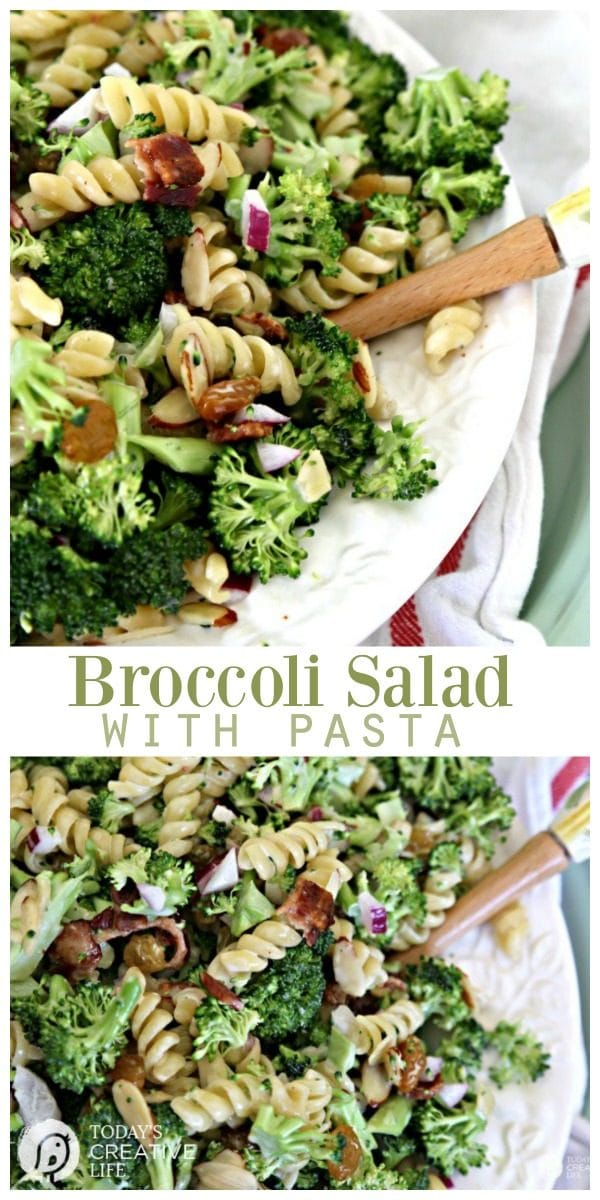 I have been a long time fan of Dreamfields Pasta, so of course, I was thrilled to be asked to join their ambassador team.
As one of the Dreamfields Pasta Ambassadors, I've been cooking up a storm with their pasta products and adding it to almost every salad. Seriously…… just adding a small handful to any salad, suddenly makes it the best salad ever! I'm hooked on their Rotini or Penne cuts. They're the perfect shape and addition for so much!
Last month, I made a Pea & Pesto Pasta salad that is way better than the inspired salad at my deli!
They have 7 different cuts, so you decide.
This broccoli salad is great as a side or a meal on its own and it's always better the second day!
Do you have to cook the broccoli for broccoli salad?
This particular broccoli salad recipe uses raw broccoli – NO cooking required!
That being said, if you like your broccoli a little bit tender, feel free to add it to the pot when you're boiling the pasta.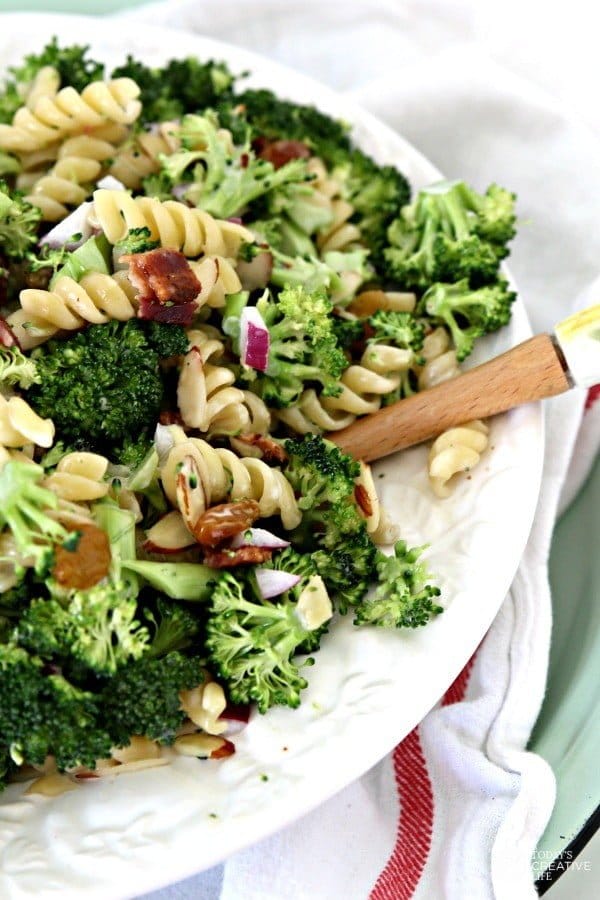 I've toyed with the idea of adding chicken to it; I bet that would be delicious too!
I made this a couple of weeks ago, when my son invited a couple of friends over. I made a large batch knowing it was probably going to be more than just a couple and because moms know… I was right. We ended up with 8 to 10 teens, so I was happy to have enough.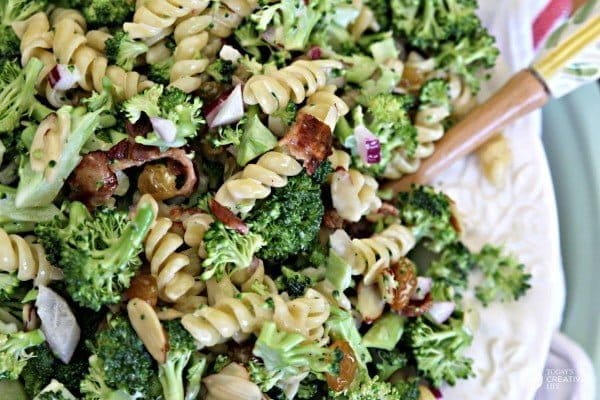 How do you make the dressing for broccoli salad?
the dressing for this broccoli salad recipe is really simple; just three simple ingredients! The broccoli salad dressing is made with mayo, sugar, and a little white wine vinegar.
The dressing settles to the bottom, so always give it stir before serving. And I think it's better when the broccoli is cut really small. I'm sure it all taste better that way. 🙂
Broccoli Salad with Pasta Printable Recipe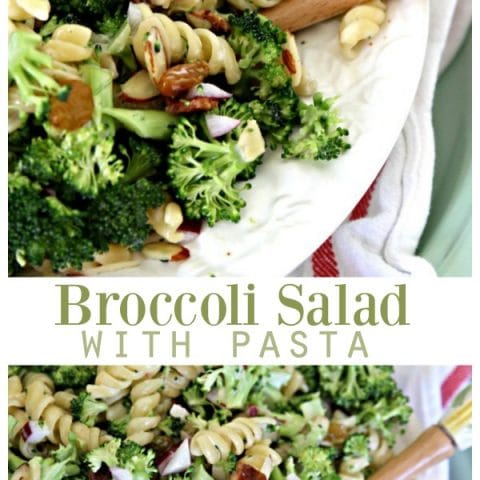 Broccoli Salad With Pasta
Yield: 6-8
Prep Time: 25 minutes
Total Time: 25 minutes
Ingredients
2 Medium heads of Broccoli
3 cups cooked Dreamfields Rotini Pasta (half a box)
1 small red onion - diced
½ lb (or more) cooked crisp bacon
1 cup golden raisins
1 cup almonds (I like the julienne sliced)
1 cup mayo
½ cup sugar
2 Tablespoons white wine vinegar
Instructions
While you cut your veggies, put your pasta on to boil.
Cut broccoli into small pieces.
Combine broccoli, bacon, raisins, almonds and onion into a large bowl
Dressing:
Blend Mayo, sugar, and vinegar until smooth and creamy.
Stir into your broccoli mix and mix well.
Rinse pasta with cool water and add to the salad.Stir to blend.
Chill and serve.

Click here to get a free $1 off coupon to try Dreamfields Pasta products.
Looking for more sides?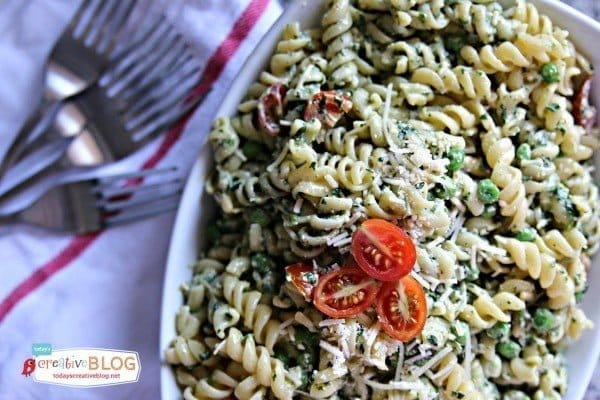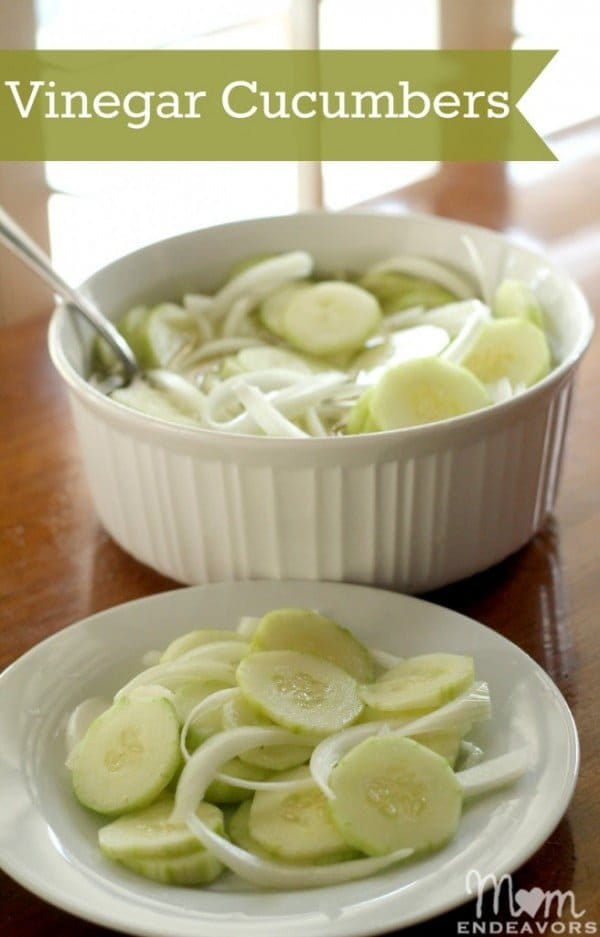 As a Dreamfields Ambassador, I am compensated for my time and effort in creating recipes, photographing, and writing. All opinions shared are 100% my own.