I LOVE this Pesto Pea Pasta Salad Recipe! LOVE it!
I've been buying a similar pasta salad for years at my local deli counter, but had never thought to make it myself. I mean why mess with a good thing?
Well messing with a good thing taught me that this Pesto Pea Pasta Salad Recipe is BETTER than the deli version! I found a recipe that I've adapted and used for my inspiration from the amazing Ina Garten, and boy is it delicious! This ended up being the perfect side dish for summer grilling!
Pesto Pea Pasta Salad Recipe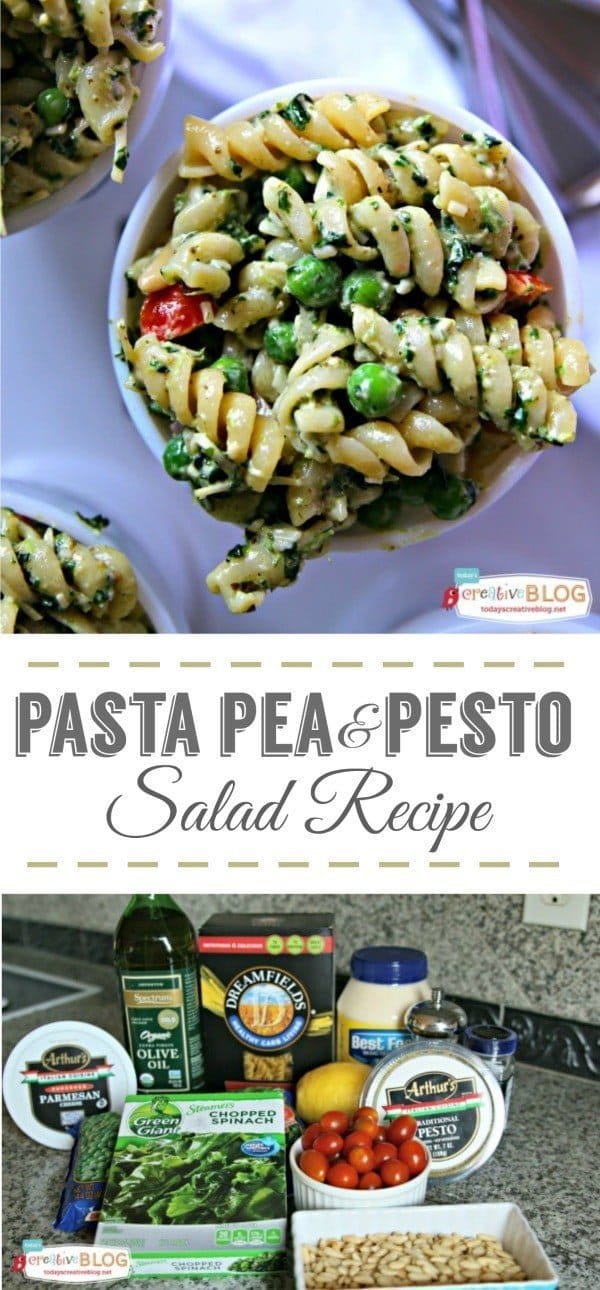 When Dreamfields Pasta invited me to come aboard as one of their ambassadors, it was the perfect fit since that is the ONLY pasta we buy and eat in our home. "Dreamfields Pasta Helps You Enjoy A "Healthy Carb Living" Lifestyle".
Dreamfields pasta tastes great with your favorite pasta dishes and can be included in your healthy meal plan. Its blend of fiber and plant proteins helps create a pasta that offers many healthy benefits while still having the same great taste of traditional pasta.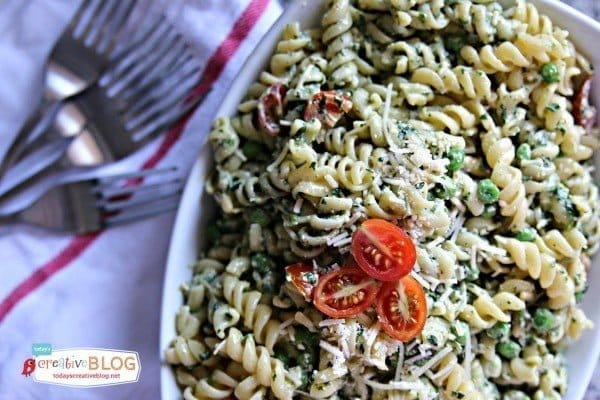 So no more guilt enjoying a delicious pasta meal.
This pasta salad is great all on it's own, but also the perfect side dish for summer BBQ's or potlucks. It was quick to pull together.
Quick tip: After defrosting my spinach, I placed it into a colander, then pressed clean paper towels into it to squeeze it dry. This worked great for getting any extra moisture out.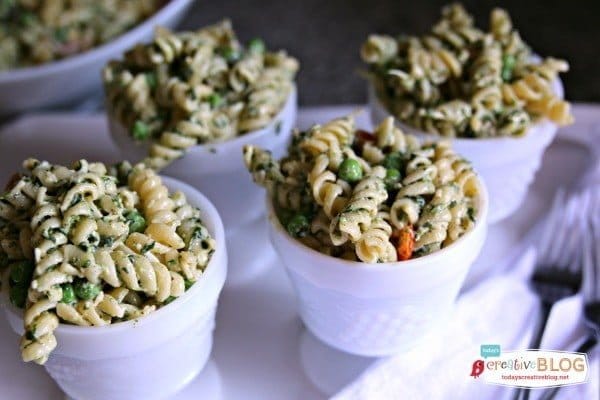 I've got a great pesto recipe and usually make my own, but I didn't have fresh basil and it was just faster to buy it. You just can't do it all sometimes.
I made up for it, buy adding cute cherry tomatoes for a little extra flavor and color. I love tomatoes, but if they're not on your favorite food list, you could certainly leave them out. When cutting them, I was reminded of this super cool Tomato Knife I used at my sister in laws home. I LOVE it! I need to order one!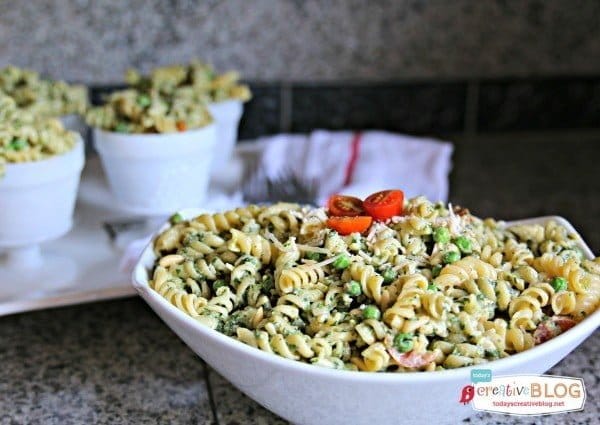 We served this with our first grilled meal of the season. Steak, grilled asparagus and Pasta Pea and Pesto salad.
Oh my gosh! It was a great meal……I wish I could have had you all over! This recipe made enough for a small army, in fact I added more pasta (half a box more) because it just seemed too creamy, but I bet it would have been fine after sitting a bit. But using the extra 1/2 box was the perfect creaminess for me and great for a crowd!
This is one of those salads that's even better the next day, so it's an easy one to make a day ahead of time if you're prepping for something. It would be great to take camping!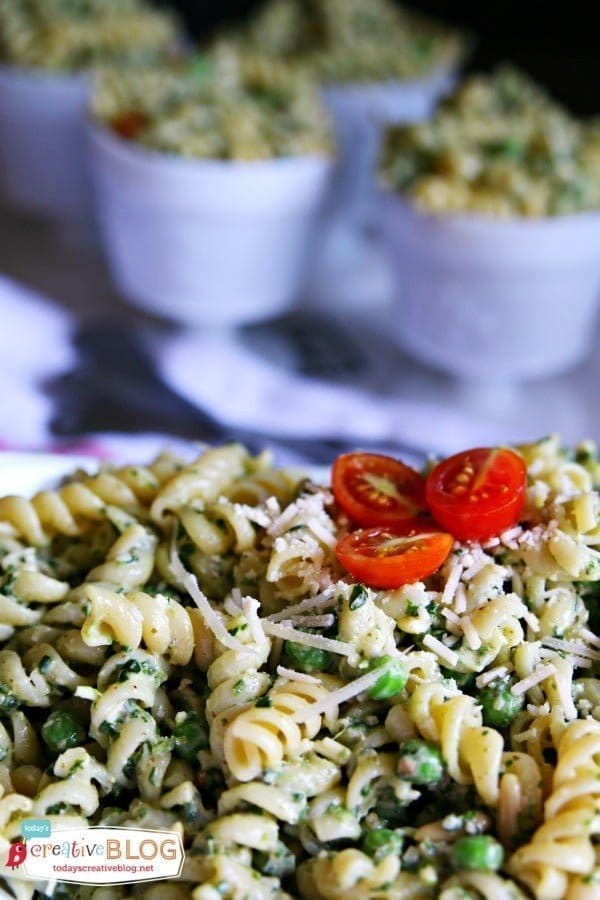 The Dreamfields Pasta comes in 7 different variety of cuts. The Penne Rigate cut would also be great for this, but I love how the rotini shape captures the creamy dressing.
Is your mouth watering yet?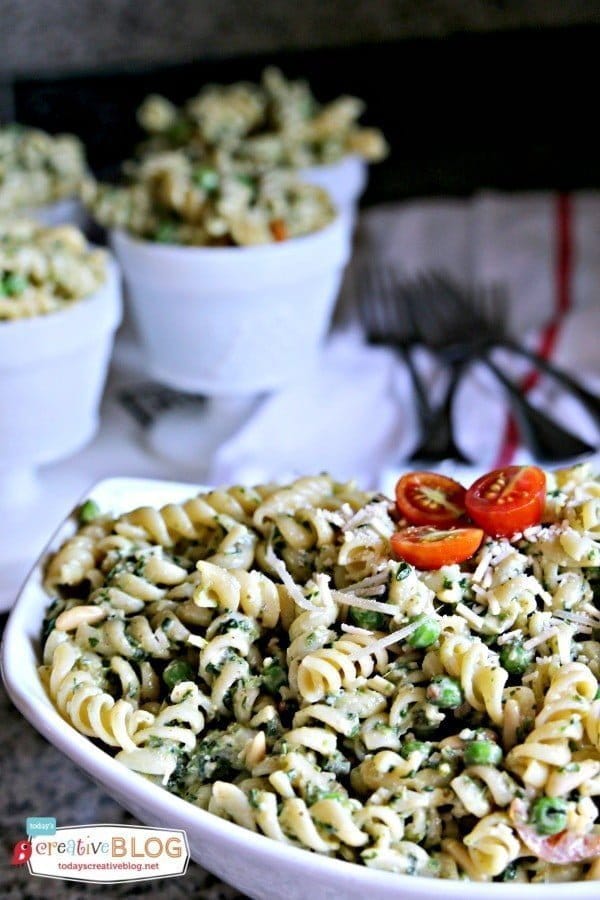 Is it kid friendly? Yes! My son loves it! I wasn't so sure since pesto can be more of an adult taste, but he gobbled it up and came back for seconds.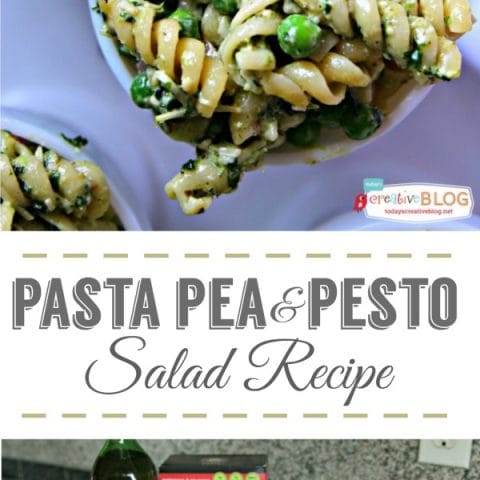 Pasta Pea and Pesto Salad Recipe
Yield: 12
Prep Time: 20 minutes
Total Time: 20 minutes
This recipe was adapted and inspired by Ina Garten
Ingredients
1 1/2 boxes of Dreamfields Rotini Pasta (I added that extra 1/2 box because it felt a little too creamy, but I'm sure it would be fine with only one box if that's all you have)
3 tablespoons olive oil
1 cup pesto
1 cup frozen spinach, thawed and squeezed dry. (I placed my defrosted spinach in my colander and pressed dry paper towels into it - worked like a charm) (2 cups fresh)
Juice from one large lemon - about 2 tablespoons
1 1/4 cup real mayonnaise
3/4 cup grated or shredded Parmesan cheese
1 1/2 frozen peas
1 cup cherry tomatoes - sliced in quarters
1/2 cup pine nuts
1/2 teaspoon sea salt
1/2 teaspoon ground pepper
Instructions
Cook the pasta as directed on the package until it's al dente. Drain and rinse with cool water. Place in a medium size bowl. Add olive oil and toss. Set aside.
In your food processor, using the "S" steel blade, add the pesto, spinach and lemon juice. Puree.
Add in the mayonnaise and puree again.
Pour the pesto mix over the pasta.
Fold in the peas, tomatoes, pine nuts, Parmesan cheese, salt and pepper.
Continue folding to mix well.
This can be served at room temperature or chilled. I prefer mine chilled, my husband prefers it room temp. Opposites attract!
Notes
See more recipes on Today's Creative Blog
Follow Dreamfields for more recipe ideas.

What's your favorite Summer Side Dish?
For more Side Dish Ideas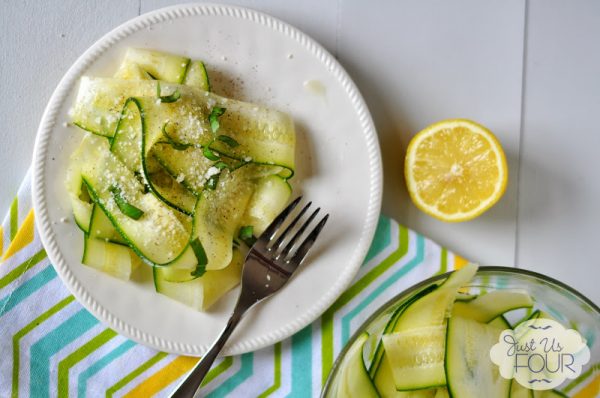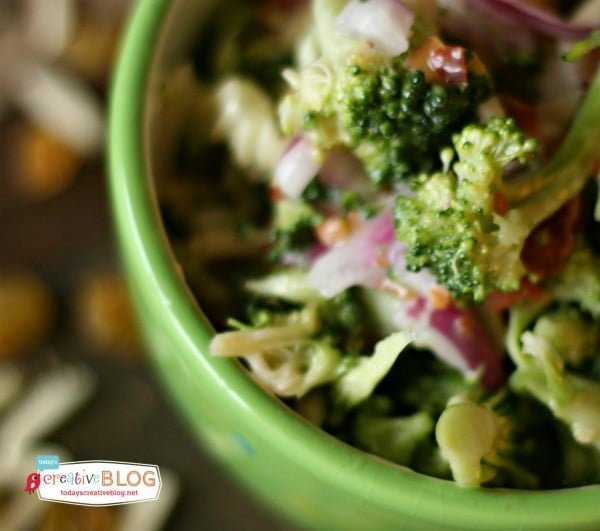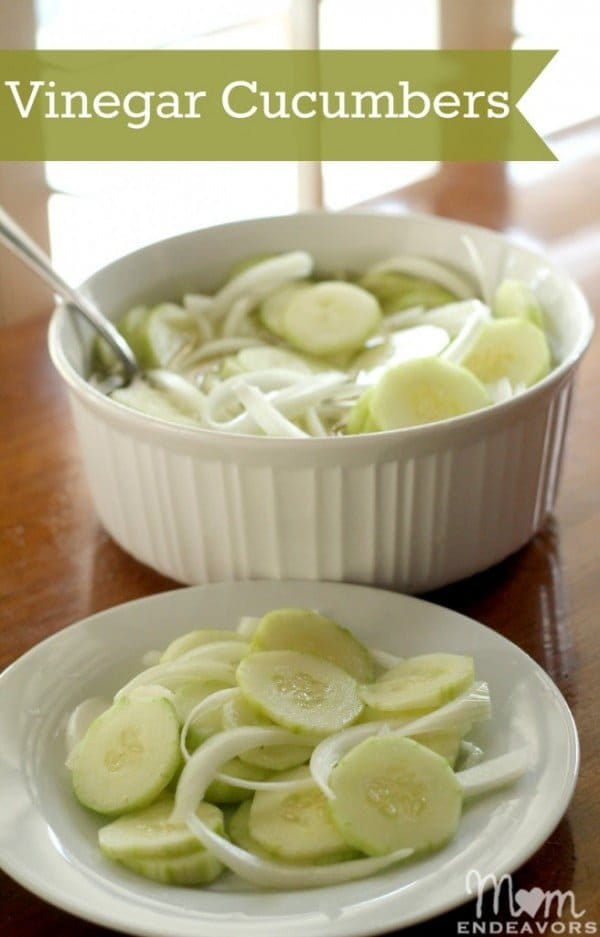 Don't miss a post – Subscribe to TCB

This post is sponsored by Dreamfields. All opinions, ideas, recipes shared are 100% my own.