Summer Themed Desktop Wallpapers are all yours! See More Summer Printables.
Welcome to my annual Celebrate Summer Series, where I introduce you to a few of my fellow bloggers and their creative ideas! Natalie from Refined Rooms is helping us stylize our computers with these Summer Themed Desktop Wallpapers. You'll find more help on her site for organizing just about anything and so many great ideas for decorating! See her site here.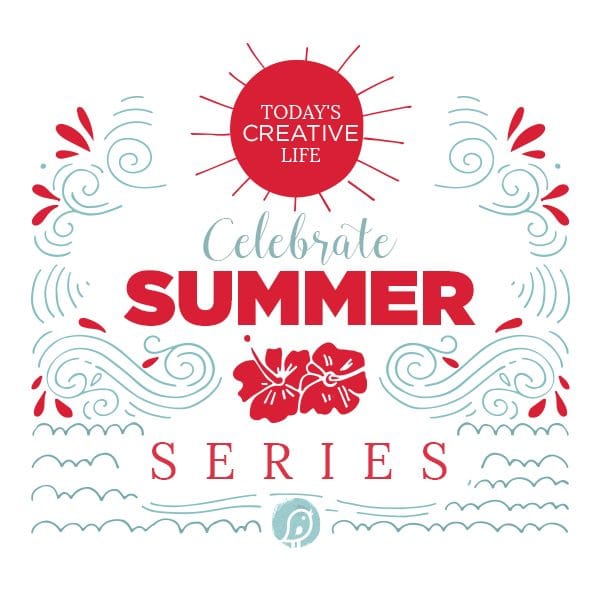 ---
Summer Themed Desktop Wallpapers
I'm thrilled to be a part of Kim's Celebrate Summer Series here at Today's Creative Life! My little slice of the internet is called Refined Rooms, where I share ideas, tips and inspiration to help you create an organized and beautiful home. I love a good organizing challenge, and my readers do too. This year, I'm hosting the mother of all organizing challenges…the Organize and Refine Your Home Challenge, where we zero in on one aspect of home organization each month. Since July is Computer Organization Month over on my blog, I decided to create some super cute summer themed desktop wallpapers for ya'll! Summer desktop organization wallpapers help keep it all together!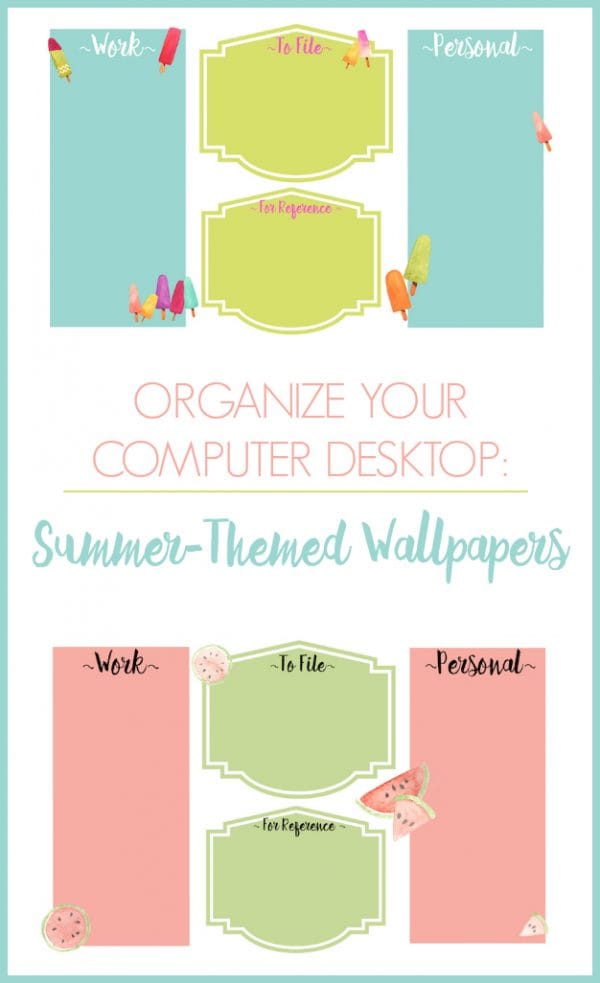 Raise your hand if you like to save your digital folders and files on your computer desktop. Me too!
Of course, the problem with this habit is that you eventually end up with a chaotic mess of icons cluttering your desktop. Before you know it, you find yourself wasting a crazy amount of time sifting through that visual clutter to locate one particular file. Truly frustrating! So let's all make a pact to ban the desktop clutter this summer, shall we?
Thankfully, there's a simple solution to combat computer desktop clutter…a wallpaper that's designed to categorize your files by type. Once uploaded to your computer, all you need to do is move your computer icons to the appropriate area on your desktop (and purge all of the no-longer-useful ones in the process).
There…so much better!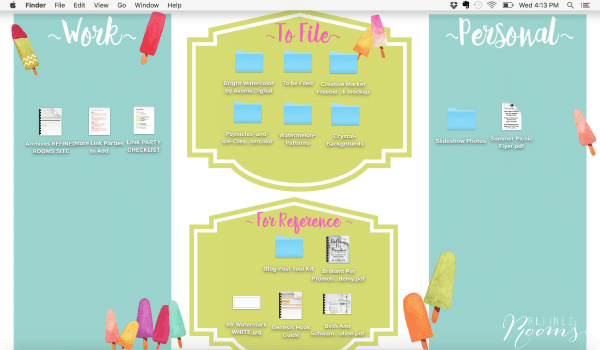 My files/folders tend to fall into one of four categories:
Work
Personal
To File (files that I don't need immediate access to, but would like to archive)
For Reference (files that I find myself referring to on a regular basis)
And let's not forget the most important category – Trash. When you've saved a file on your desktop for temporary use but no longer need it, be sure to drag it into your Trash folder ASAP to keep things lean and mean on your desktop.
I recommend cleaning up your desktop on a weekly basis. If you're like me, you'll be more inspired to tackle mundane tasks such as computer desktop organization when there's some "pretty" involved. So this is the part where we Celebrate Summer with some free summer-inspired desktop organizing wallpapers I made just for you, my friends!
Both the watermelon theme and the popsicle theme wallpapers are available with and without category labels so that you have the option to customize them to fit your needs. You can add your own category labels using a free program such as PicMonkey or Ribbet.
For each wallpaper, simply click on the link below the image to download it to your desktop. Once it's downloaded, you'll need to set the image as your desktop wallpaper. If you're a Mac user, save the wallpapers to your Pictures folder, then right click anywhere on your desktop, select the "Change Desktop Background" option, then select the downloaded wallpaper).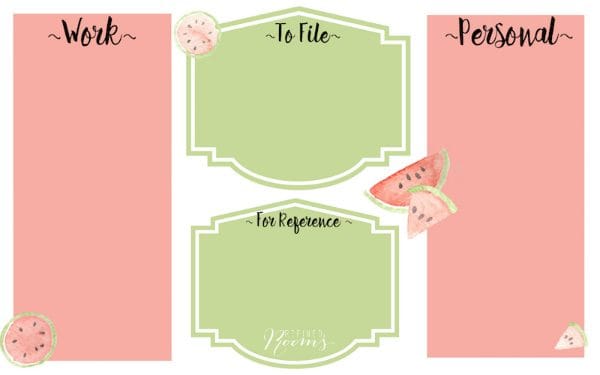 DOWNLOAD WATERMELON DESKTOP ORGANIZER WITH LABELS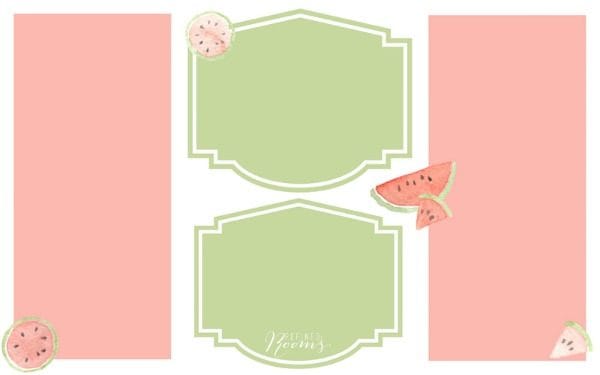 DOWNLOAD WATERMELON DESKTOP ORGANIZER WITHOUT LABELS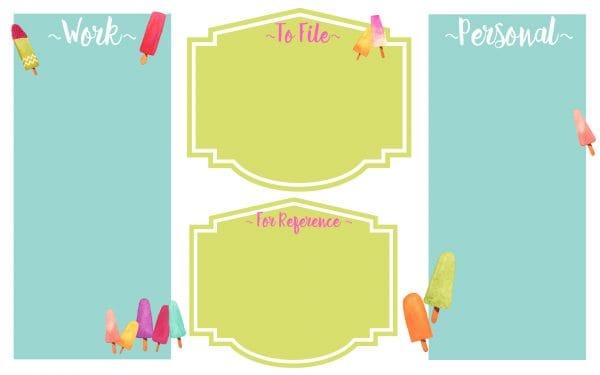 DOWNLOAD POPSICLE DESKTOP ORGANIZER WITH LABELS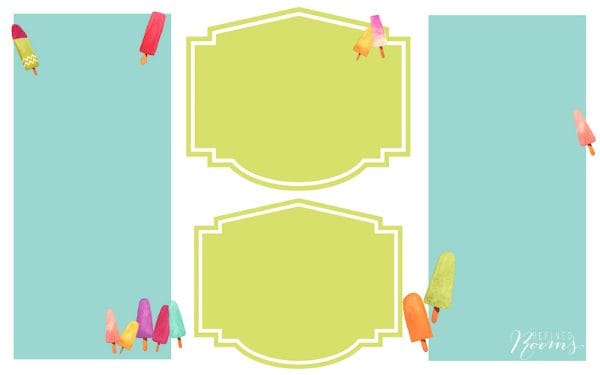 DOWNLOAD POPSICLE DESKTOP ORGANIZER WITHOUT LABELS
Thanks again Kim for letting me pop in to celebrate summer with your awesome readers! Hey, and if you're looking for more organizing ideas, tips & projects to dive into this summer, I've gotcha covered:
---
More Organizing Ideas