I've got FREE Printable Christmas Gift Tags just for you! Printable gift tags allow you to print at home, as many as you need and helps create a custom look inexpensively.
It's beginning to look a lot like Christmas…… Ok, so it caught me off guard too! Thank goodness for Free Printable Christmas Gift Tags to make the holiday easier!
I'll take any shortcut I can, especially a shortcut that makes my presents under the tree look amazing! Thank God for Printable Gift Tags like these, or these easy printable gift ideas. As for the tree, I also have really cool printable geometric holiday ornaments.
Free Printable Christmas Gift Tags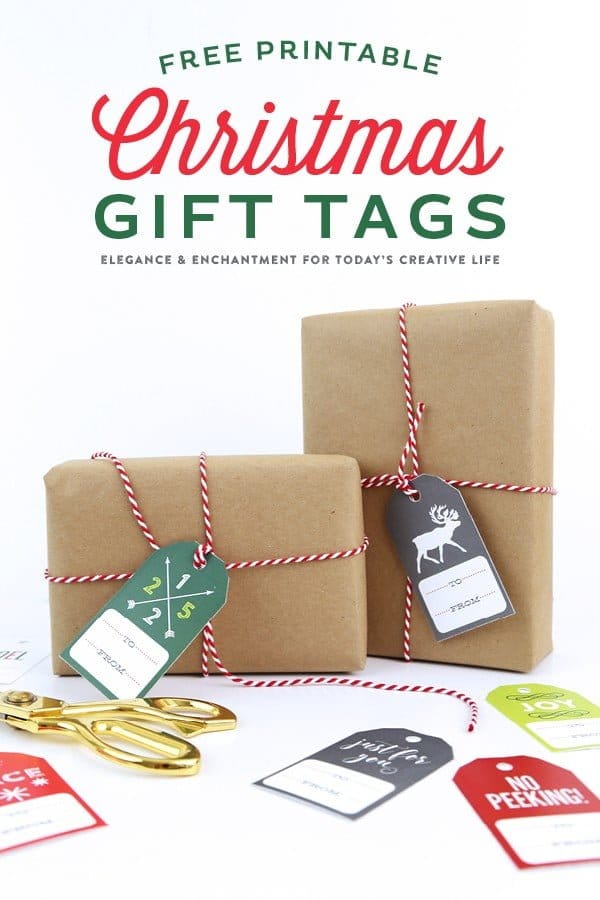 Creative Contributor Michelle from Elegance & Enchantment whipped these up for TCL readers! She's got matching stickers and an advent calendar that goes along with the same style.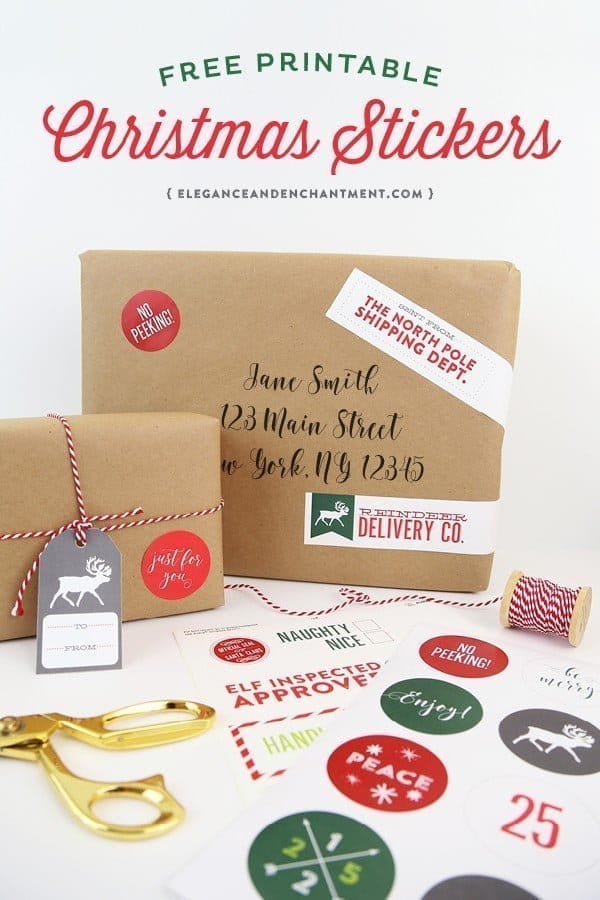 SIGN UP FOR FREE PRINTABLES BELOW
ALREADY have your password? Head straight to the Free Printable Vault.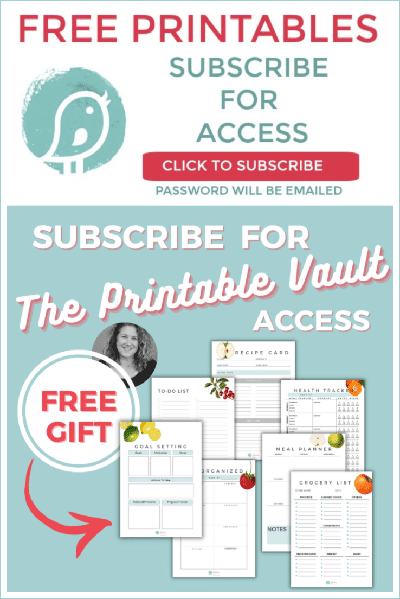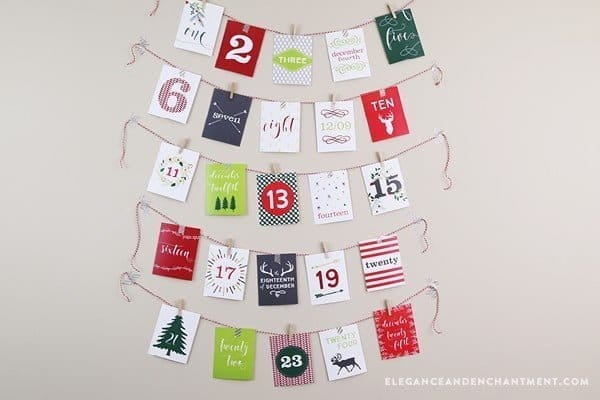 She's a graphic genius and knows my style so well. She has so many wonderful printables and ideas on her site. You must head over, especially if you're planning an event soon.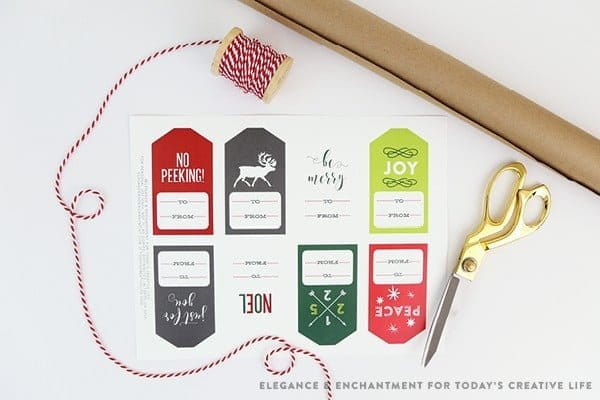 I love all the traditional Christmas colors with a pop of lime green, not to mention the modern clean feel.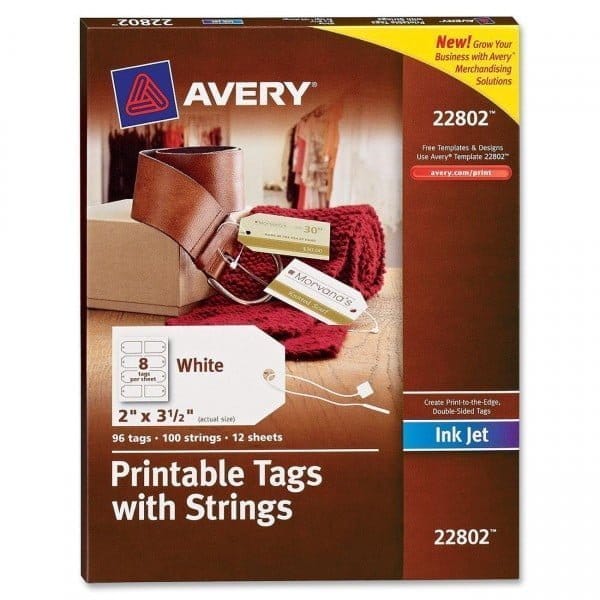 You can print these on the Avery printable Tag paper, so all you do is punch them out, or you can print on regular white cardstock and hand trim.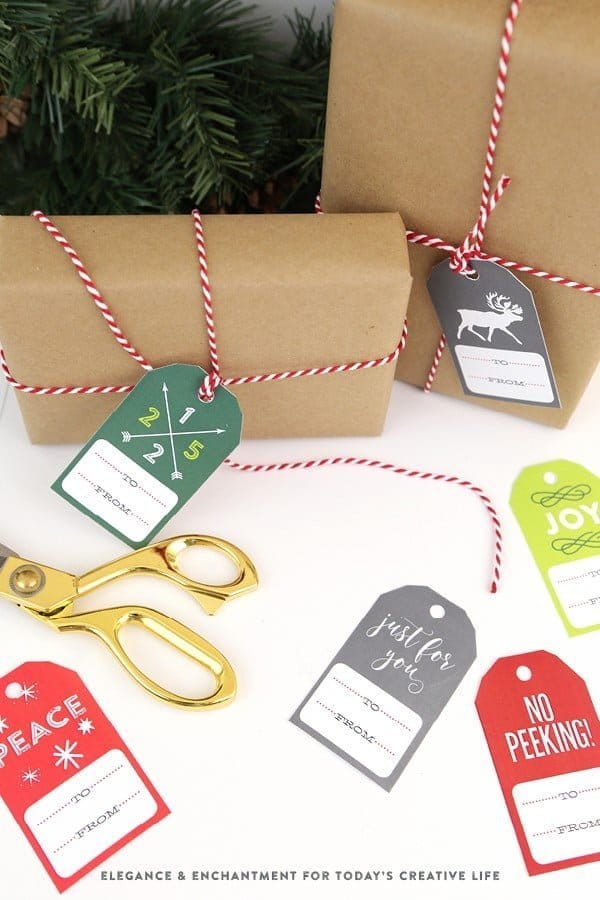 Using a variety of printable gift tags not only saves you a bit of money, but it allows you to create custom wrapping. How about assigning a printable tag for each family member? You wouldn't even need to write names on them. You could even keep it a secret of who's who. That would drive them crazy and it may be the perfect way to keep little ones from peeking at their presents.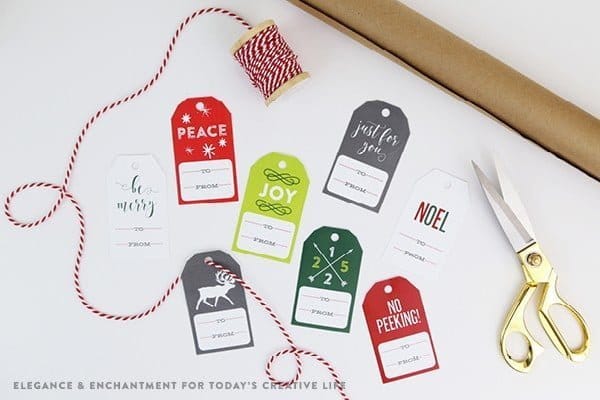 How to Print Free Printable Gift Tags
Supplies needed for printing gift tags
If you're using the pre-cut Avery Labels, then don't worry about having a paper trimmer or hole punch. It's all done for you!
Download the printable gift tag file from The Printable Vault. Subscribers have free access. Subscribe for your password.
Load your printer with the paper you're using. You'll need to use paper that is heavier than regular printer paper. I prefer a 65lb cardstock.
Open the file on your device. And choose the print option that your device offers.
Trim the tags and enjoy!
How to Use Printable Christmas Gift Tags
The most obvious is to use them on wrapped gifts. You can use one design for each person to make it simple when it comes to handing out gifts.
String tags together for a fun holiday banner.
Add to homemade holiday cards.
Use on homemade gifts from the kitchen for giving to friends and neighbors.
DIY Holiday Ideas
Easy to make holiday crafts, decor and gifts.